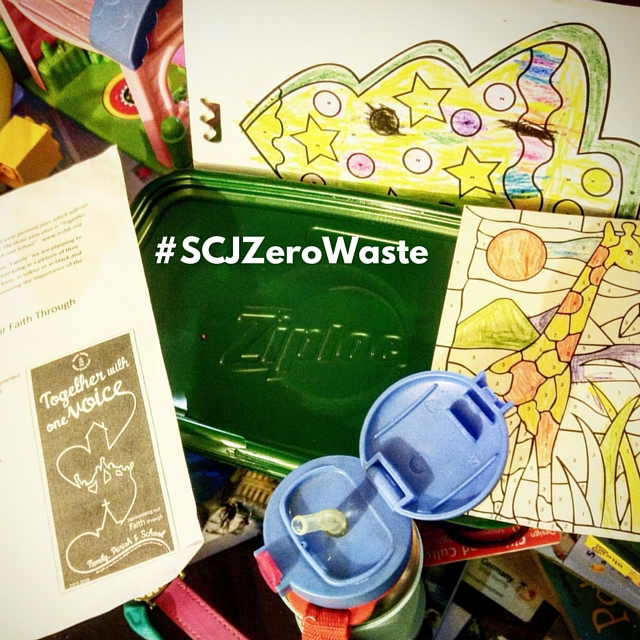 We don't own a car, recycle our booze bottles and try our best to walk everywhere, so I figured we're doing our part for the environment. Condo living has a lot of perks which we enjoy, yet there's one thing that our building (and most downtown Toronto condos) fails at. Recycling! We can easily pile everything into one bag, throw it down the chute at the end of our hallway and then go our merry way. That's easy living! However, if we want to recycle anything it has to be taken all the way to the bottom of the building. That extra step has me creating a lot of waste and I know it isn't the right thing to do. Yet I have made no effort to change. If we were living in a house I'd have been forced to sort our trash and recycle to keep garbage costs low, but at a condo, no one calls me out.
Well, that's not true. The hubs has been on my case to make a conscious effort to recycle and he isn't just referring to our booze bottles! He's far better at piling the paper and cardboard he finds than I who plops everything into the garbage bin. His ask coincided with a challenge I received from SC Johnson and PTPA asking me how I was going to minimize the waste at our home. EEKS! It's like they peeked into our living room and saw the rubbish scattered EVERYWHERE!!!
Disclosure: I am part of the PTPA Brand Ambassador Program with SC Johnson and I received compensation as part of my affiliation with this group. The opinions on this blog are my own.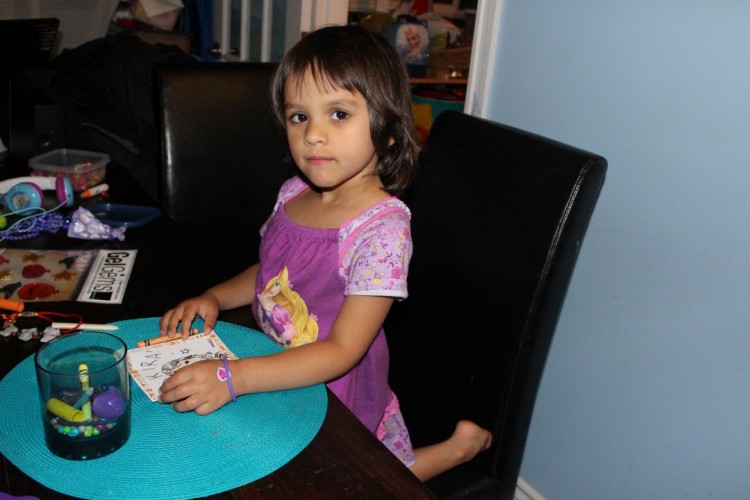 No better time to change than the present, right? The hubs just wants me to separate paper and cardboard from the rest of the trash but I thought I should look at what else we can do to reduce our waste. Given our budding artist at home we have a lot of paper floating around. I think it's safe to say that Little Monkey is easily the no.1 contributor to our paper accumulation! This post on reducing paper waste has given me some ideas on how we can cut back on other areas and still allow her to create her cards and paintings (everything in moderation, after all!).
SC Johnson is deeply committed to environmentally friendly and sustainable business practices. In Canada, SC Johnson responsibly resells or recycles 100 per cent of its e-waste and surplus IT equipment, including hardware! If a company like SC Johnson Canada can commit to reducing waste and recycling (They have not sent any waste to landfills since January 2013!!), then surely it's time I start doing my part.
SC Johnson strongly believes that small changes in your home and community can make a big difference, and is dedicated to helping Canadians make those changes.  Watching this video below has given me a couple ideas on how we can adapt some of the suggestions for our condo lifestyle.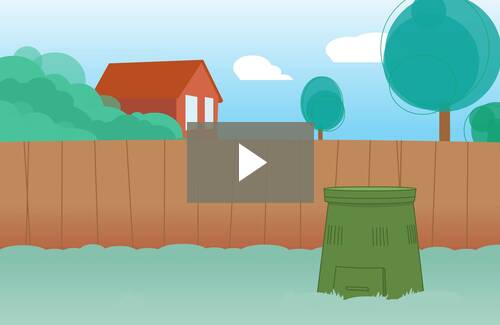 Over the next month, I plan to make some small changes to reduce our waste supply.
Here are my current ideas:
Litterless lunches for all –I'm going for the reusable Ziploc containers! Little Monkey already gets her lunch in a pretty little reusable box so I'll pack mine in a similar manner.
Recycling our electronics – We tend to accumulate a lot of gadgets and we finally discovered that Best Buy has a program where we can drop off all our gadgets for them to recycle!
Separating our trash – We will designate a paper box for all the cardboard and 'expired' artwork and I'll get the hubs to take it down (seriously, you didn't think I'd do that extra work now did you?)
Using fewer paper towels and more wash cloths and towels in the kitchen – Hubs isn't off the hook mind you…this is his challenge!
Do you have any other ideas for me? Fingers crossed that I make all these changes easily. We'll report back in a month's time with our success! If you're looking for more inspiration on how to reduce waste check out the SC Johnson blog and join in the #SCJZeroWaste  conversation.
.