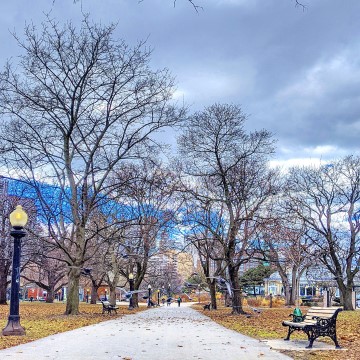 Since most of us are opting to self-quarantine and staying at home, we thought we'd share our plans for the foreseeable future. I'm having major flashbacks to my childhood living in the Middle East during the Gulf War (boarding of windows, purchasing of gas masks (toilet paper can still be found in downtown Toronto at least!) and the stock piling of food. We even had those "space food" you find at museums…just add water and this powder becomes ice cream). However, I also remember it as a time when my extended family hung out even more than we usually did. We played games, cooked delicious food and enjoyed each other's company. My plan is to take each week as it comes and so we are digging back to our learnings from Camp Yash for this first week.
While we can't go visit local attractions and being confined to our 1037sq ft condo as a family of four might seem daunting, there are still ways for us to explore and learn while having fun so that's our plan! Before you proceed any further, know that I am completely A-OK in relying on screens and I'm also going to be realistic and plan out my own schedule for when the kids are "studying". While I have the luxury of working for myself (and realistically a lot of brands I would usually be working with will not be commissioning any work), I do want to continue writing and sharing my thoughts because that's what this blog is all about.
I know there are SO MANY schedules being shared but I like to keep things realistic and have enlisted the kids' help in coming up with our weekly plan. Below is our agenda having kids at home while we continue to work.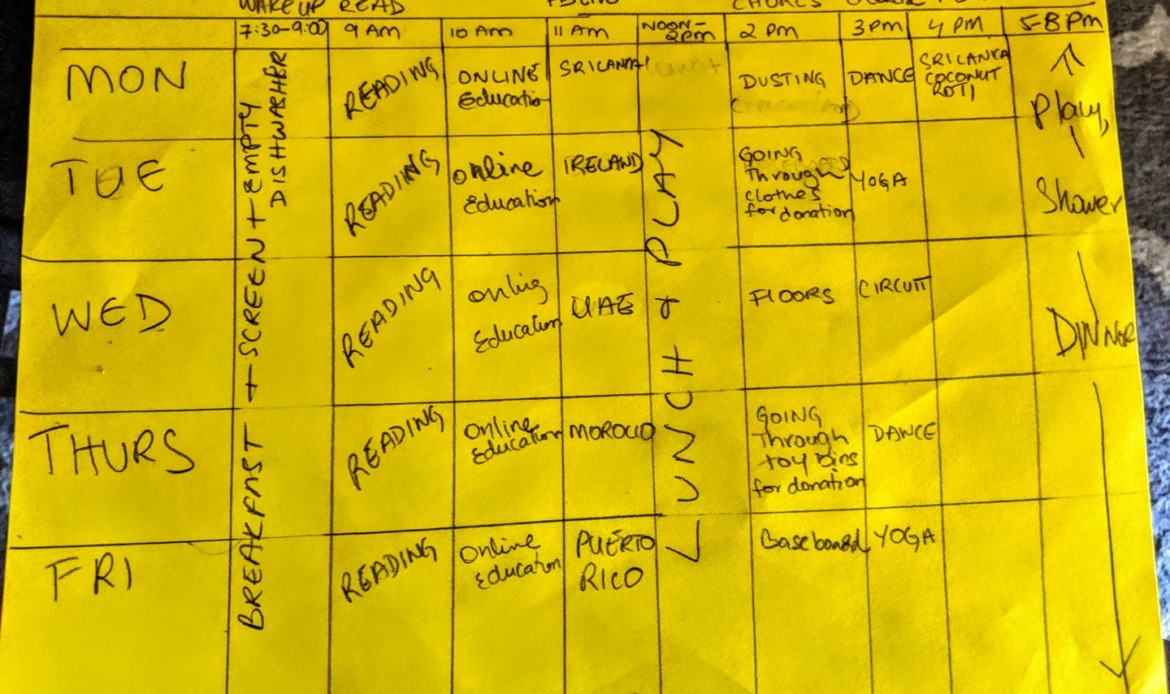 We're very lucky to have friends and family who are teachers so they've given us some guidance on resources that would be helpful for the 6 to 9 year olds. I plan to research things daily depending on the kids moods but below is a rough breakdown of things we will be relying on to get us through the quarantine.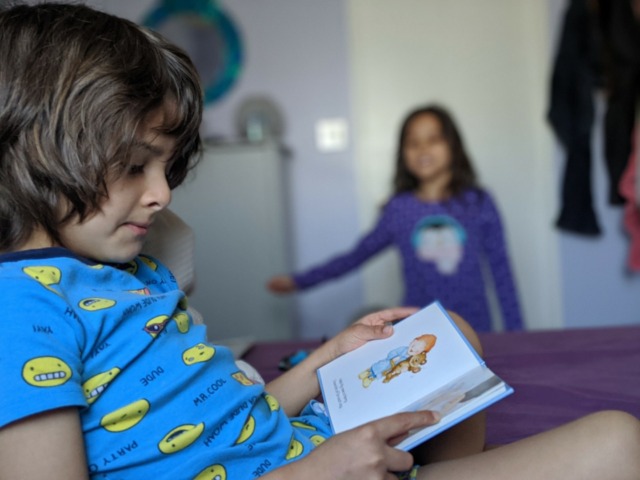 Reading : Each kid chooses one of the gazillion books we have at home to read by themselves for 30 minutes. The next 30 minutes will see one kid read aloud while the other enacts what is being read.
If you are looking for online reading tools for young kids, check out the International Children's Library (you can pick books from various countries) and Star Fall has some solid digital books for pre-K through to Grade 3.
While the kids read I can shower, catch up on emails or do some writing of my own.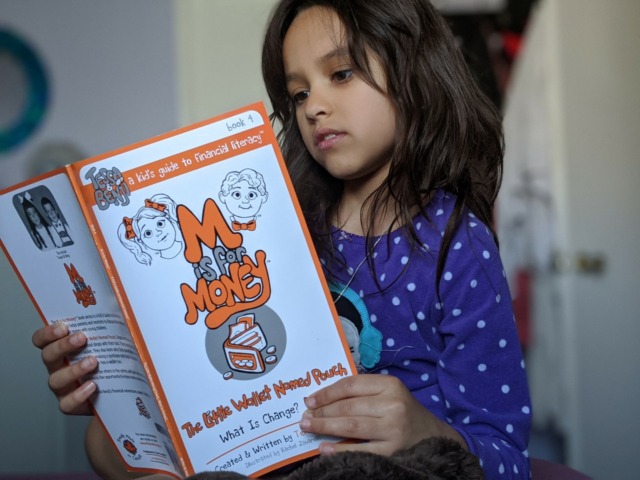 Online Education : We are going to have fun with this one.  We're going to play games and discover some new websites that combine educational games focused on math and language. The websites I will be relying on for the first week are Fun Brain  and Cool Math.  If you want to focus on downloading worksheets and such, we've seen a lot of amazing resources and my friend Mommy Gearest has rounded up a few if you want more ideas.
While the kids do this, I will do my own work OR catch up on some TV shows and enjoy an early (and peaceful) lunch.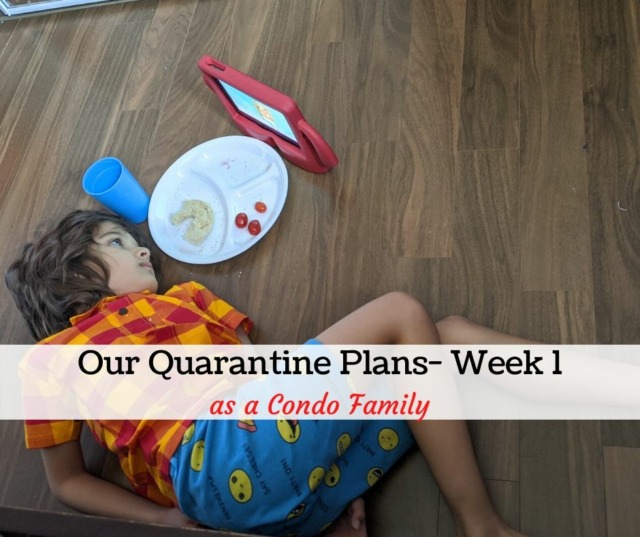 Knowledge Sharing : Since we're 'stuck' at home, we thought we'd share our love for travel with other kids through a virtual hangout. I am going to rely on Facebook Lives for this. Each day we'll focus on one country and chat about the country's geography, history and culture. In the afternoon we'll pop in again to share a recipe or do some arts and crafts that fits the country we focused on. We'd love it if you'd join us and I'll try to do a recap of each day on the blog as well.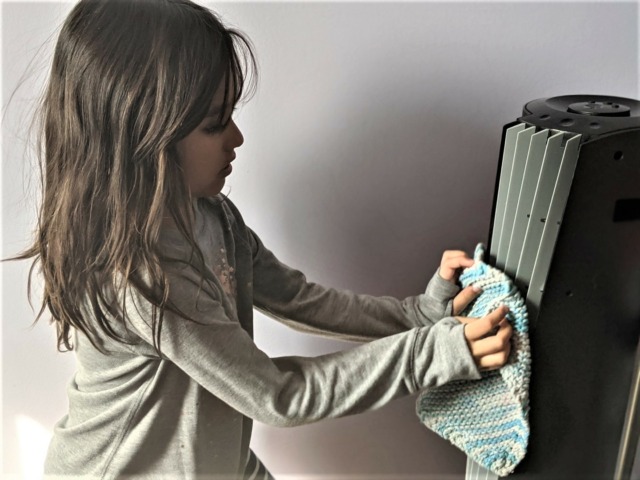 Chores : This is a great time to catch up on all those things that have been sliding! I honestly only clean my house when guests come and it's one of the main reasons we entertain as much as we do. Given that we'll be having ZERO visitors for the next month or so, I am very fearful for the state of our condo! That's why we included chores for the kids beyond emptying the dishwasher.
While the kids do their tasks, perhaps I can re-load the digital picture frame (last updated 5 years ago), dust out the cupboards in my room and do a spring clean of the wardrobe. Let's hope I don't end up just watching Netflix!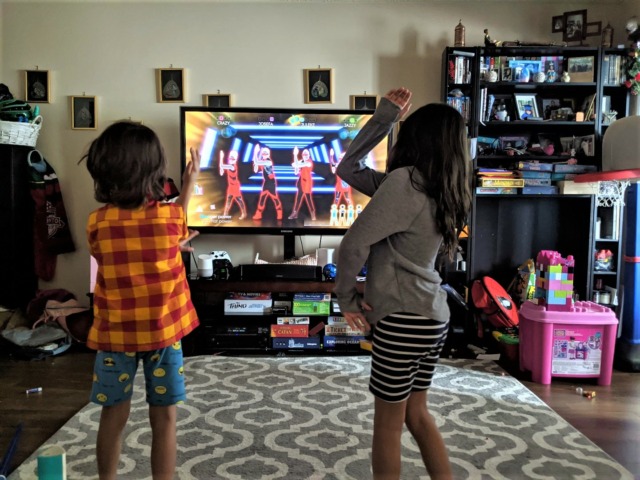 Exercise : We all need to stay active and living in downtown Toronto we don't really have too many "empty" spaces to roam around in. So we've decided to do in-home work outs and below are bunch of resources we plan to use. My boot camp is offering virtual classes so I plan to do some of that but with this one, I'll be joining the kids!
Just Dance for Kids (YouTube)

Go Noodle (YouTube)

Circuit training with 4 stations (skipping, lifting soup cans, planking and push ups)

Yoga (loads of kids yoga videos on YouTube)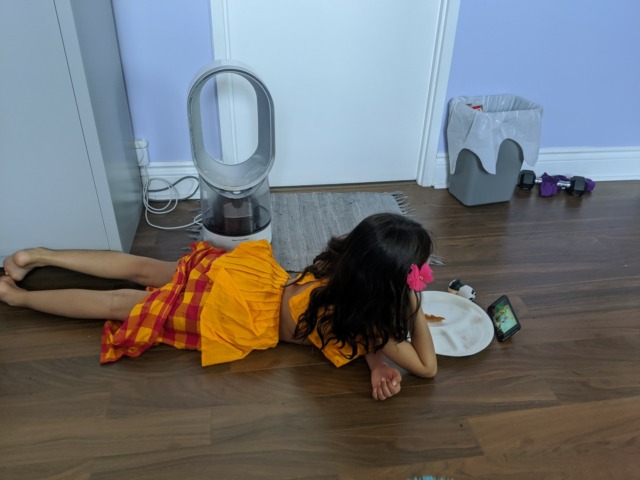 As you can see I've padded our days with plenty of free-play. Some days I'm sure they'll go towards their iPads and watch YouTube/Netflix/play educational games. Some days they'll pull out puzzles or pretend play. They will 100% fight with each other and whine about not wanting to do some of the structured stuff. Which is why I came up with a points system! Just like they get rewards and grades at school, they will be awarded a mark out of 10 for each of the structured sessions (reading, online education, Facebook lives, chores and exercise). At the end of the week they can trade in the marks for things. This is what motivates my kids. Find out what motivates yours and use that to entice them to do what YOU want them to do!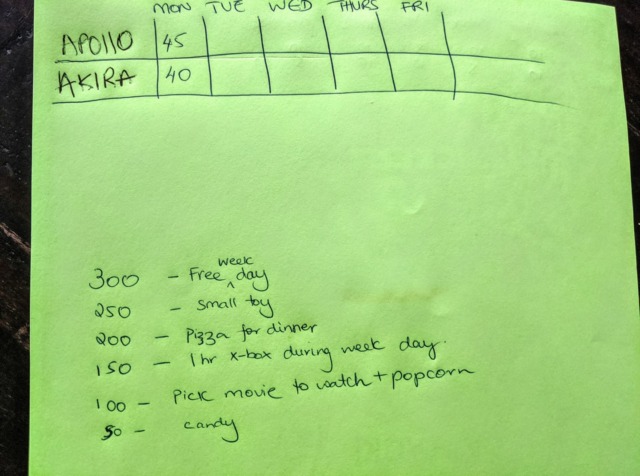 I'm going to take this opportunity to watch even more TV than I already do, enjoy some extra moments with the kids and Chris and dream of future travels once the world is ours to roam freely again. For now, let's be kind to each other and come together at this time of need.