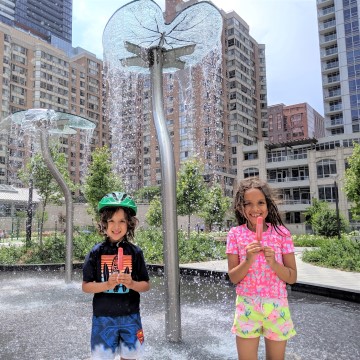 As you may know by now, we did not enroll the kids in an official Toronto summer camp this year. Instead we kicked off Camp Yash on the 1st of July and the last three weeks have been busy ones. The main reason I chose to have the kids at home despite being a work from home mom, was because I did not enjoy the long commute to our summer camp last year (and Chris is working this year so it would ALL be on me). Also, ofcourse, paying $400 per week per child would be better spent elsewhere, like a family trip! When I first came up with this idea of running my own camp for MY kids, I wasn't really sure about how I was going to keep the kids entertained and work at the same time. After getting through the first half of the month I've come to realize that we all need some balance to ensure that we have a fun and productive summer. I have been receiving a lot of questions via Instagram DMs about how I plan things out and come up with ideas so I thought I'd share ALL the details here.
Managing Screen Time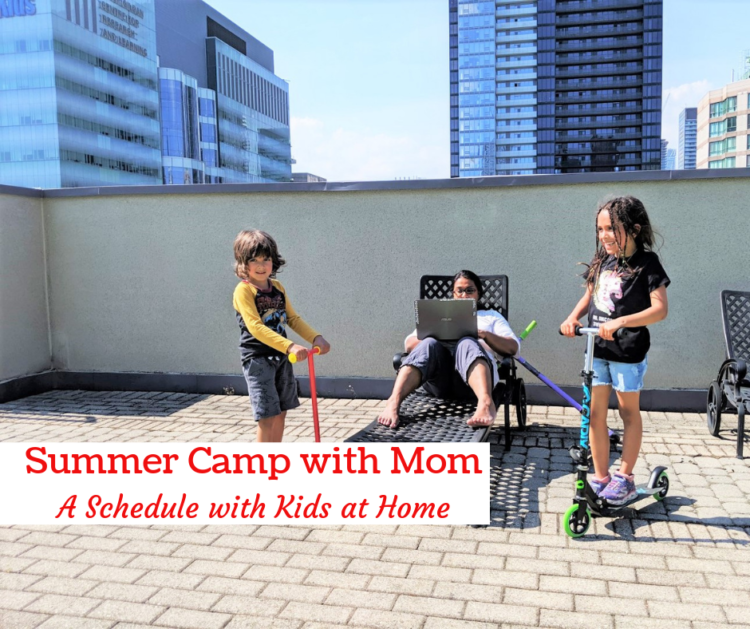 Let's start with screen time because that's a big one. While I know many parents are great at limiting their kids from being online, sadly Chris and I are not. We have come to rely on our "iNanny" to get by with our days. It's one of the ways we manage to sleep in until noon on the weekends and how I am able to spend hours doing my work. However, this summer I didn't want to fall into that trap and so I enlisted the help of a few services. First up, as Rogers Ambassadors and Ignite TV customers, we've been using the Rogers Ignite WiFi Hub and I love how this app actually pauses internet access on certain devices and sets active time limits. The kids each have 2 hours online (YouTube, Netflix, play games, etc.) and once their time is up, no more WiFi. I no longer need to monitor their screen time and remember to turn things off because the app does it for me. I've told the kids I have no control and that Rogers is in charge (HAH). I have also set time limits for myself for 4 hours during the work day so I can spend more time with the kids and organize the best Camp Yash. Having my own device conk out at a certain times reminds me to step away and do the rest of the activities we had planned versus being sucked into the vortex of work (especially social media work). While the kids' devices are set to bedtime mode from 8 p.m. to 8 a.m., I have unlimited access to continue working and catching up on my favourite shows, because I AM THE ADULT! On the weekends, we've added an additional hour to the kids' WiFi time because it's summer vacation and Camp Yash doesn't run on weekends (and unlimited for me!).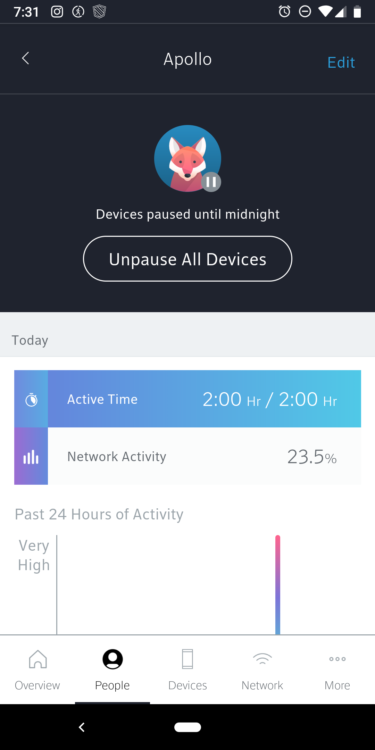 Now while the Rogers Ignite WiFi Hub does a wonderful job of monitoring our WiFi and giving me a report of their activity (every 24 hours), Little Monkey has outsmarted us. She has decided to download her shows to the cloud so she can continue to watch her favourites without relying on WiFi! So I still do have to parent! To learn more, visit Rogers.com.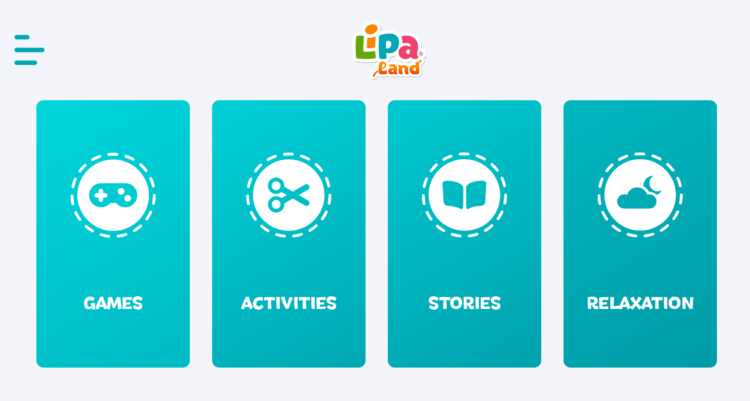 The other thing we did was install the Lipa Learning app on the kids devices (and my phone so they can use it when we're outside and need some help). This app does some awesome stuff like offer free educational games, digital books targeted at the 3-6 age range and has a list of ideas and instructions for various activities. This way I don't need to worry about coming up with daily arts and crafts ideas! When I have to work a bit extra, I allow them some extra time in this app and don't feel guilty.
Slotting in Daily Reading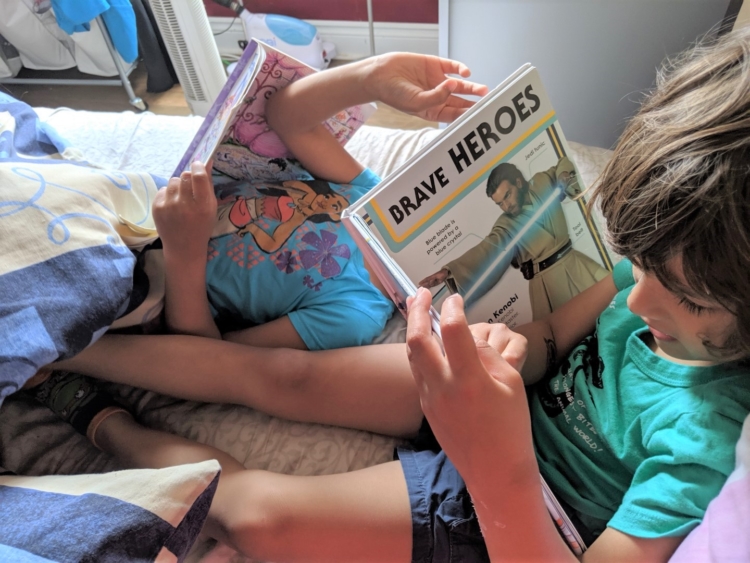 A month ago, Little Monkey and I were volunteering at the Rogers Giving Together Day where we heard Jerry Horwath speak and something he said struck a chord in me. He picked up a parenting tip from a baseball player as I recall and it was about how they would make their kids read for a bit every summer day before they went on to play and enjoy the day. You'd start at 15 or 30 minutes and work up as they went up a grade each year.  I incorporated this into our daily routine and while Baby Boy (who can't really read) is better at this task than Little Monkey, I do see them both reading daily. Little Monkey likes to read before she falls asleep and isn't too keen to read again in the morning! So we've added the option of doing an activity book as an alternate option (think of all those random kids books you get at restaurants and on planes – crossword puzzles, mazes, colouring sheets).
Creating a Schedule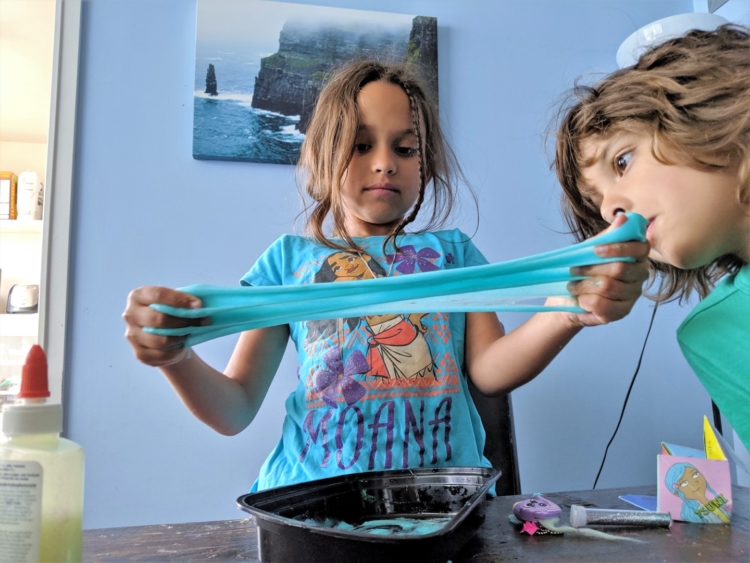 Of course, I would not actually do anything if it weren't in my calendar and so on the last day of school we sat down and came up with a plan to explore more of our city. We slotted in Toronto attractions, playgrounds and play dates but also wanted to ensure that we didn't tire ourselves out too much so we alternated a rest day where we'd stay at home and do an activity like make bath bombs or slime. The challenge has been in actually staying at home because we've had great weather and friends who follow our #CampYash adventures have been scheduling in play dates on a near daily basis. I'm not complaining but I will admit that I've been too tired to do any work come night time. I've been watching TV with Chris or just passing out before my usual 11 p.m. bedtime. I've been trying to hit up the list of items we hadn't done on our 23 things to do in Toronto beyond attractions list. Hopefully come end of August that entire list will be ticked off! Wish me luck!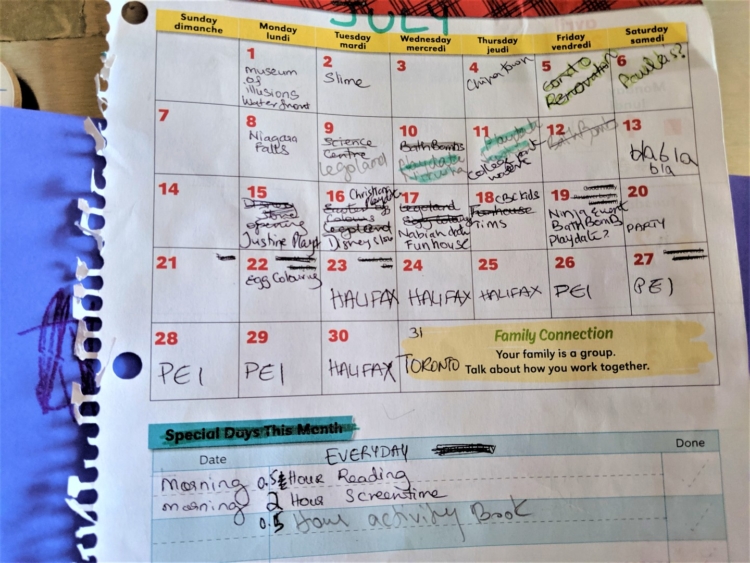 I'll soon share more about some of the experiences we've had but for now, I'm just trying to stay afloat. As long as my email inbox is clean and deadlines are being met, I'm not really doing too much extra work. Instead I'm trying to focus on the now, linking up with friends who have kids and trying out some Toronto spots that have been on my list for a while. Might as well use those dollars I would have spent on camp fees to eat and play our way through the city, right?