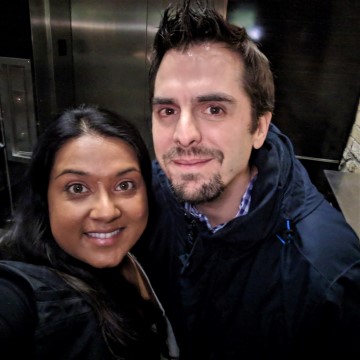 During the winter months we get to escape on impromptu date nights a bit more frequently than during the other seasons. The reason for this is that my parents shut down their Niagara on the Lake Bed & Breakfast and visit us in downtown Toronto at least once a week. Chris and I take this opportunity to spend the day with the family and then escape in the evenings for date nights in Toronto while my parents watch the kids. Last week with Valentine's Day, Chris' Birthday and our first date anniversary all falling in the same week, we managed to sneak out on two occasions! If you're looking for fun date night ideas in Toronto, we've got two for you (and be sure to check these out too)!
iYellow Wine Club – Suits & Stilettos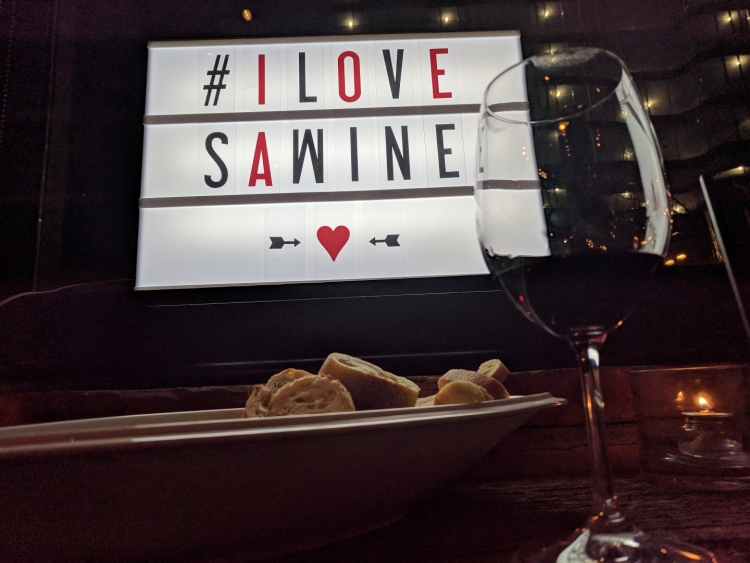 I've attended iYellow Wine Club events for quite a few years now but this was the first time I was able to have Chris join me. The events usually take place during the week days and finding sitters for week day events can be difficult. This year, Valentine's Day fell on a Thursday and my parents were in town so we spent our evening learning about South African wine and thinking warm thoughts despite the cold Toronto weather.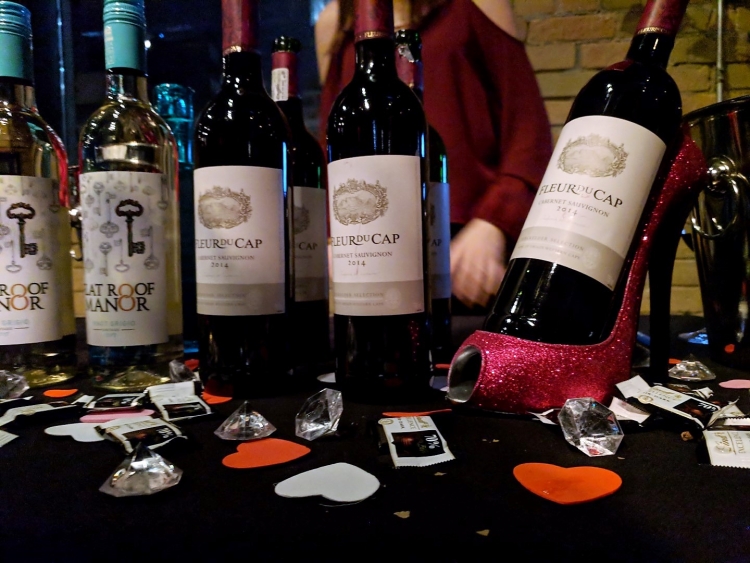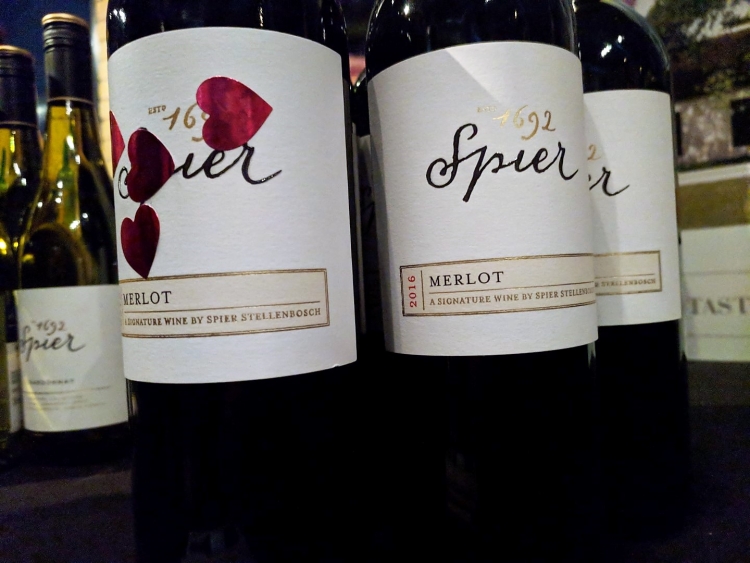 For over 10 years the iYellow Wine Club has been the ultimate destination for wine lovers in Toronto. From educational tastings in their wine cave to events at some of Toronto's best spots, the night is sure to be fun. This year for Valentine's Day in Toronto, the Spoke Club was the backdrop for a sold out Suits and Stilletos event where Chris and I got to meet some fellow wine lovers ( the crowd was so well dressed!) as we sipped on South African wines, nibbled on chocolates ( I may have visited the chocolate fountain one two many times) and swayed to the tunes of a live band. We spent two hours sampling various South African wines and were pleased to discover that we only knew of one (Goats Do Roam) amoungst the twenty plus wines on feature. Drinks samples are unlimited and you definitely want to purchase your event tickets as soon as you can because the iYellow events are popular!
No two events are ever the same and there's many different types of events you can choose from. Wine school, parties and wine tours are just some of the experiences you can choose from. I've only attended the events but I hear amazing things about the tours. Attending an event is a great idea for date night and be sure to have dinner plans in place for either before or after the event because you'll want a nice meal given all the wine samples! The best way to know about the next event is to sign up for their FREE membership (there is a paid VIP offering too)!
Pinky's Ca Phe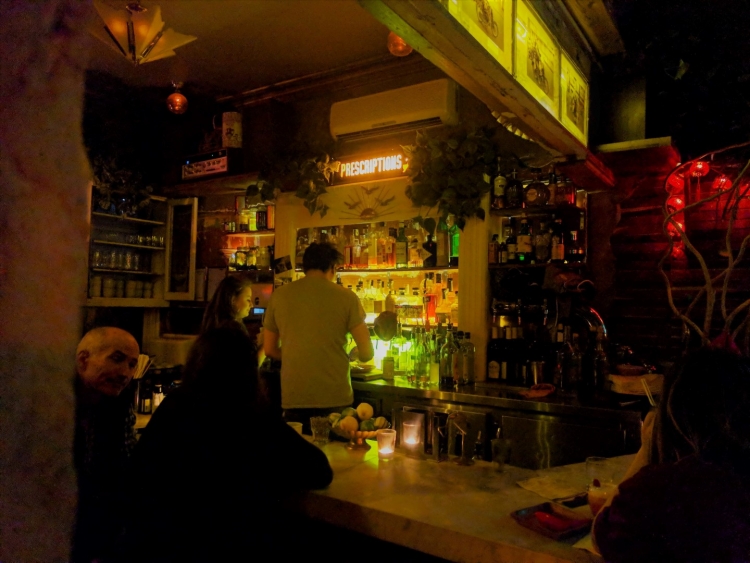 A friend of ours who is a food loving gal about town had wanted to check out Pinkys Ca Phe in Little Italy and once I saw the Vietnamese inspired menu, I was intrigued. We turned up on a Saturday evening and was informed that it would be a two hour wait. Since my parents were in town we had plenty of time, the three of us decided to swing by Birreria Volo to wait it out. One of Chris' birthday requests was to visit two of his favourite beer spots – Birreria Volo and Indie Ale House. Needless to say, he was thrilled that we were visiting Birreria (it's his birthday tradition)! We ordered the fried chicken while we sipped on a couple beers and before our meal arrived we got a call from Pinky's Ca Phe saying our table was available! That was quick! We decided to pass on that table and have them call us back when the next one opened up because we had just ordered the food at Birreria.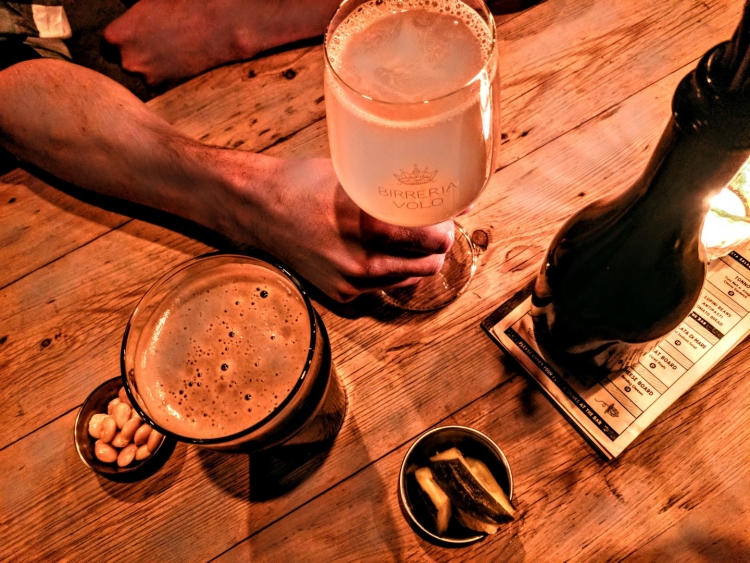 As we wolfed down the delicious chicken (the spicy one was SO SO SO good), we received a follow up call. It seems the original hostess may have miscalculated the wait times at Pinky's! We quickly finished up and walker over to what looked like a house from the outside. As soon as I stepped inside the house I was in my element. The dark rosy pink hues cast around the main floor gave the place a very New Orleans like vibe (dark, cozy and comforting). However in reality the inspiration comes from the 60's Vietnamese diners G.Is would visit (explains the G.I Joe comics by the entrance).  I loved the decor and the very cozy setting. We nestled over to a corner table and perused the menu but our bellies were pretty full from the chicken. My friend ordered the Tiger's Milk Ceviche which was a mix of yellowfin tuna, scallops, surf clams, avocado, chilies and cilantro in a tom-yum-and-coconut-milk marinade served with house-made taro chips. While the dish was just okay, our drinks were amazing! The Mango Popper was my favourite-sweet, spicy and easy drinking. We enjoyed a few rounds of drinks before deciding to share two desserts. The Tres Leches cake was alright but the coconut ice cream with yam mash was OUT OF THIS WORLD! I'll be ordering it each time I visit and next time I might be able to snap a picture of it!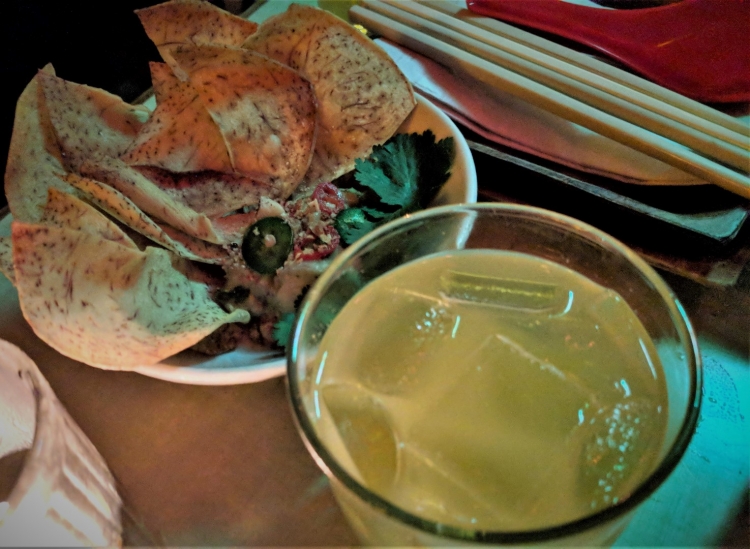 Oh and by the way, if you're wondering, the name Pinky's is influenced by something one of the owners noticed during his visit to Vietnam –  the pink blush many Vietnamese women wore. Needless to say, Pinky's Ca Phe is now on my top 10 drink spots in downtown Toronto!
So there you have it, two date nights we managed to sneak in last week thanks to my parents. Date nights are hard to come by once you become a parent but we try to embrace every opportunity we have to step out for some kid free time with our friends and with each other.