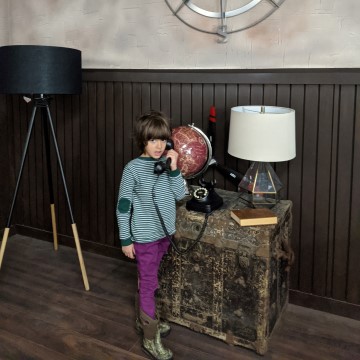 We've taken our kids to Montreal on numerous occasions and during our recent winter trip to Montreal, we made it a point to explore Laval, an easy road trip destination. The island of Laval is a city just north of Montreal and on a quiet Sunday morning it took us 2o minutes to taxi over from downtown Montreal with an 8 year old and 6 year old and I highly recommend adding this area if you're looking for things to do in Montreal beyond the usual. I'm glad I decided to tag on an extra night to explore Laval with the kids while Chris went back to Toronto (and work) because I discovered so many family friendly things to do in Laval that would be a perfect addition to your next family trip to Montreal.
Disclosure : We were guests of Laval Tourism but, as always, opinions are TOTALLY ours!
Updated Recently : March 2023
Where to Stay in Laval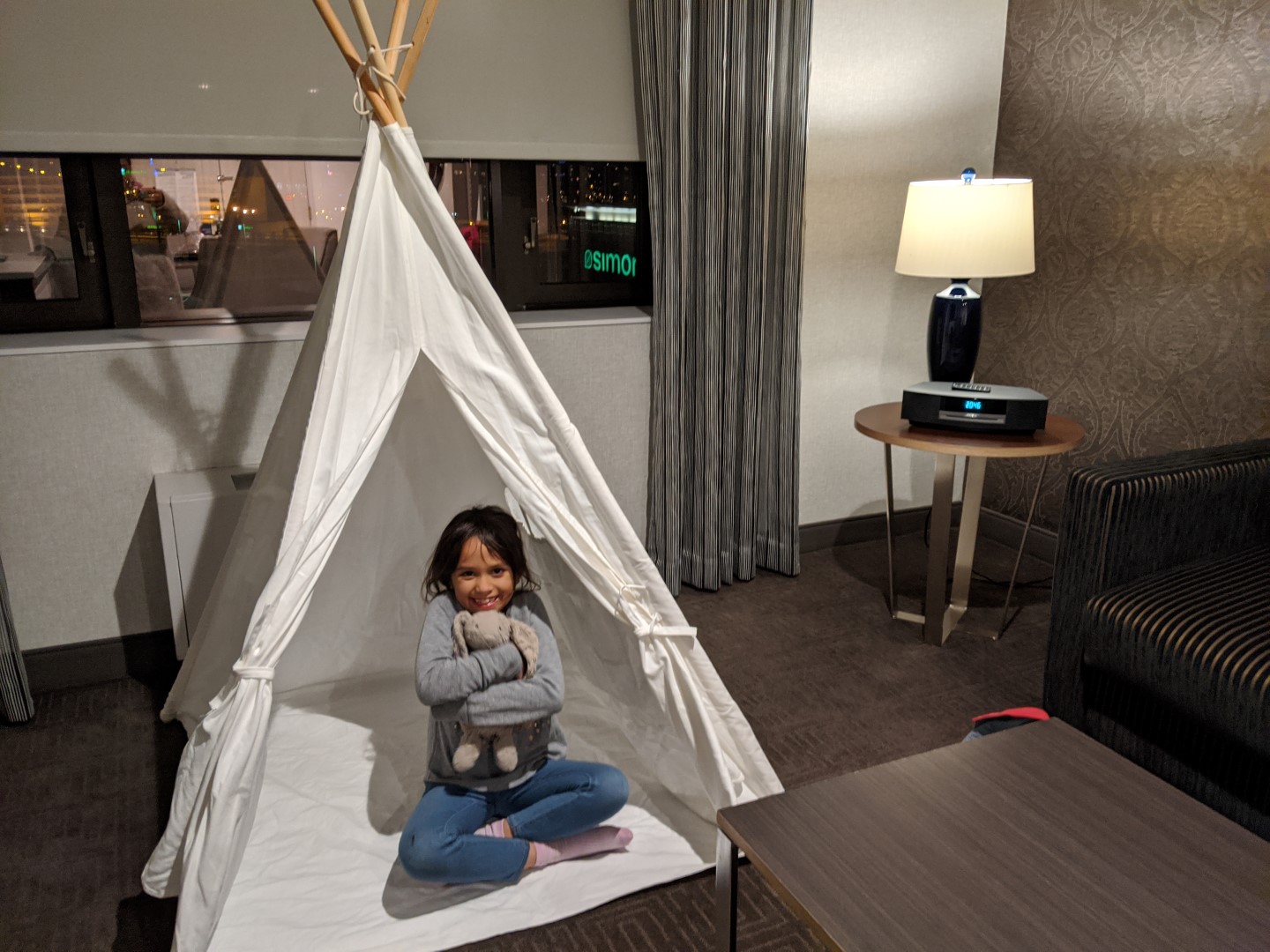 I was told that many families opt to stay in Laval when they visit Montreal because of the proximity to downtown Montreal, coupled with all the kid focused attractions in the area and the reasonably priced accommodation options. Having spent a night in Laval with the kids, I can see the benefit. Personally, I'd tag on an extra day and enjoy each city to the fullest. Laval has many hotel options and we stayed at the Sheraton Laval which exceeded all my expectations and in 2023 I hear it has gone through some recent renovations. I was actually sad that we didn't have time to enjoy the many amenities on site. Their pool looked fabulous! Our spacious suite had a separate living room area where a tent was set up for the kids and the bathroom had a huge tub. When the kids saw that after a busy day of exploring Laval, they wanted to relax there and watch tv (yes bathroom tvs rule!). Which meant that I was able to catch up on some work emails in peace despite not having another adult to help me. The lobby was also one that I'd enjoy hanging out at. In 2020 I was informed at checkout that the hotel is planning a major renovation and that shocked me because our experience was awesome and the space looked relatively modern… wouldn't mind going back for a future visit! From motels to luxury spa focused accommodations, Laval has it all and you can discover more places to stay in Laval here.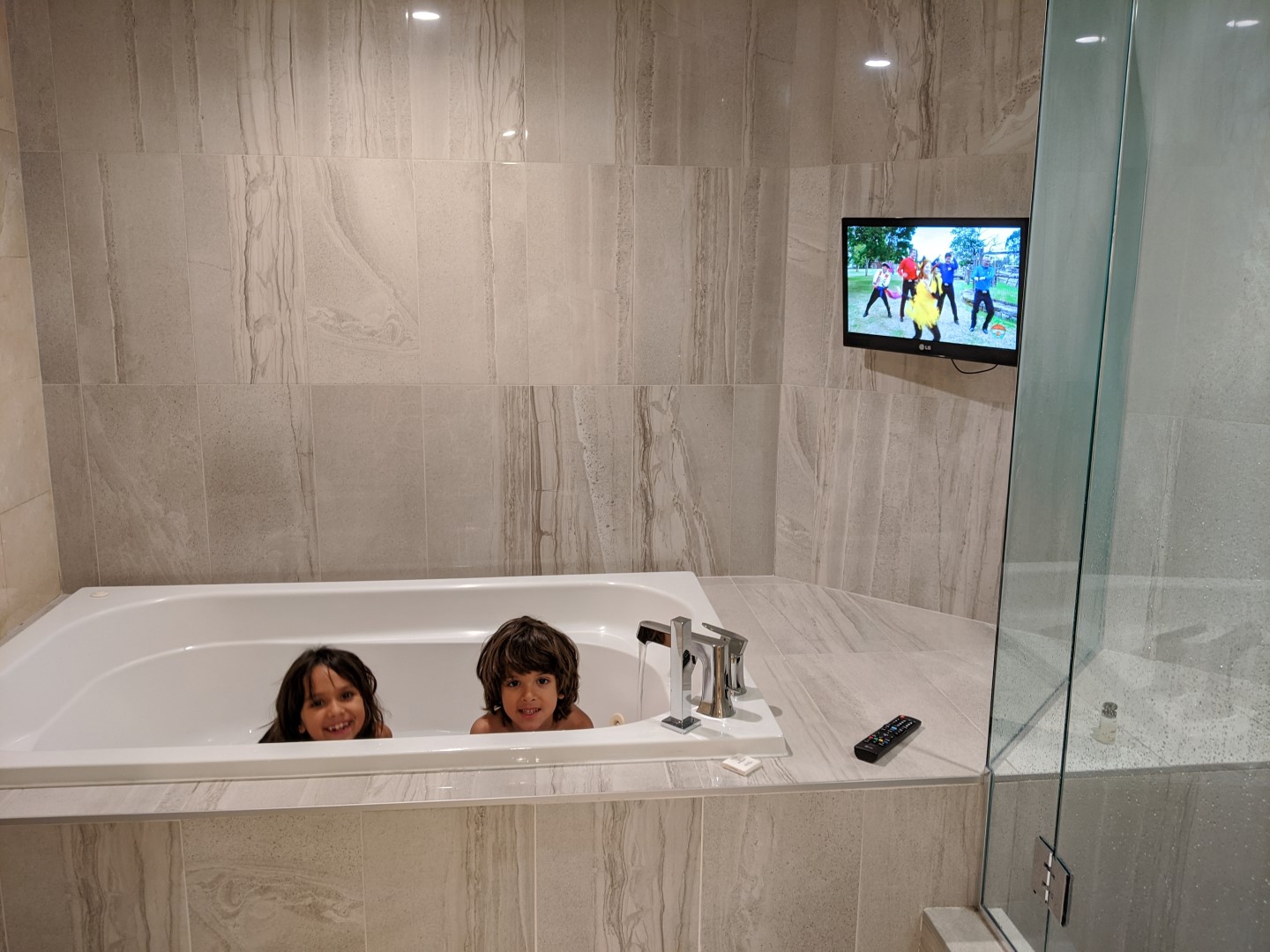 Things to do in Laval with Kids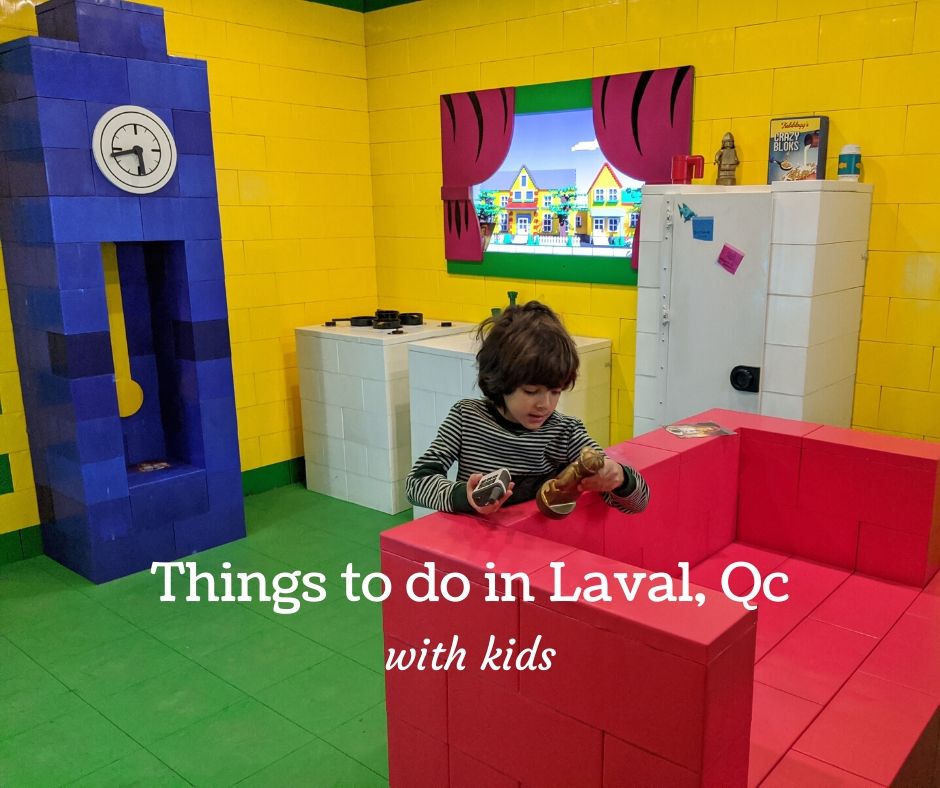 What surprised me about Laval was the sheer number of kid focused activities on offer for locals and tourists. We didn't have a car so we mostly used taxis and as much as possible, the free 360 bus. The bus operates all year long on weekends and major holidays but has daily service throughout summer,the Holiday season and spring break. It stops at various hotels and select Laval attractions, making it easy for families to get around Laval, Quebec.
Clip 'n Climb : We started our day at Clip N Climb where Chris and Akira (formerly known as Little Monkey) showed off their strength, climbing everything in sight and leaping off random things. Meanwhile Apollo (formerly known as Baby Boy) and I did our best to show our courage by attempting the easier climbing walls. There's definitely something for everyone and the instructors were fabulous. Remember to wear closed toed shoes and you can leave your jackets and boots in an open closet at the front. Most often you have a timed entry but they do also offer "Hang out" options on select days/times where you can climb for as long as you want. During our 2 hour visit we managed to do quite a few walls despite it being very busy with two birthday parties on the Sunday morning. Chris also attempted (and conquered) the Leap of Faith while Akira impressed us all by doing the Vertical Drop Slide (gulp). These two were ad-ons to the 1 hour package we had. Keep in mind that there are discounted rates for those under 6 years of age. Oh and yes, Clip n Climb is on the 360 bus route!
iFly : Do something that freaks you out at least once a year… that's what they say, right? Well, we did just that! Chris unfortunately had to head back to Toronto and missed out on this but the kids and I took our first indoor skydiving lesson and WOW! What an experience that was. I was freaking out but kept things in check as I provided the confidence filled encouragement for the kids. The entire experience took us about 2.5 hours and the staff were fantastic. We received proper training before being guided towards the tunnel and even 6 year old Apollo (who was very shy) loved his experience. After seeing our pictures, my mom wants us to take her! Be sure to make a reservation as this is one busy spot and follow their guidelines when choosing your outfit for the day. They recommend sneakers with laces, collarless shirts and pants so that it's easy to get into the suits they provide. It's scary if you have any form of anxiety but take some deep breaths and know that all before you have survived! Also, there is a fair bit of waiting and watching others, so that's a great time to talk to the kids about what to expect (watching videos prior to going in also helps). They also had a kiddy table with colouring sheets and that was very helpful for us as well.
Escaparium : This is by far the coolest escape room I've ever seen! Escaparium has a couple locations and we received a full tour during our visit. What I loved most was how intricate each of the rooms were, it reminded me of Universal Studios! The kids played in a Lego inspired room and it was so fascinating to watch them figure out the clues. I did step in a few times but it was mostly the 8 year old running the show. There is a "master" watching and communicating via walkie-talkies when needed but for the most part, the kids ran between two rooms trying to solve the mystery over the course of an hour. If we lived closer, I'd probably look at getting a membership here because the rooms for the older folks looked absolutely intriguing. They also have a lot of VR games but it was the escape rooms that really piqued my interest. It would be very fun to bring a group of friends and spend an evening there. Highly recommend checking them out (even though they are not on the 360 bus line) because the owners have really invested a lot of energy into making each room extremely detailed.
Musée de la santé Armand-Frappier : A visit to this museum (which was in a small house – they will be moving to a bigger location in the near future) was exactly what our kids teachers would appreciate. The Musée de la santé Armand-Frappier is dedicated to life sciences and health. During our visit the museum was not busy as it was a Monday and most kids were at school. This meant that we had a dedicated scientist who took the kids through the various exhibits which at the time was about prejudice and racism (there are new exhibits now of course). I wasn't sure how receptive the kids would be to the topic (one we chat frequently at home about), and while Akira acted goofy, Apollo took it all in. Their favourite part of the tour was when we were taken to the science lab and not only had a chance to wear kid sized lab coats, but also play with the microscopes and learn about various insects and plants. It was a fantastic hands-on learning experience and I didn't feel guilty about having pulled them out of school, that's for sure!
Cosmodôme : One of the coolest things we did was visit the Cosmodome which is a space museum in Laval. We only popped in for an hour and a half but I think it's safe to say that we could have spent an entire day here. Families can opt to roam around the exhibits or upgrade their experience to actually partake in interactive missions. There is an Astralis spacecraft is now used for the Cosmo Mission and families can buy tickets for this experience. The 1 hour long missions were very cool and perfect for those aged 8 and above (though all ages are welcomed). Through short films and interactive games, you can take up the challenges of the space explorers in a futuristic and very hands-on setting. We also did the 4D experience (recommended for kids aged 6 and above) which features a 5 minute movie. We did the Glacier Race and even I loved that 4D experience.
Children's Museum /Musée pour enfants: We had some time to spare between our last planned activity and our Via Rail train back to Toronto so the kids and I enjoyed an impromptu visit to the Laval Children's Museum. The space spans two floors and I thought we'd be done within 45 minutes but even after an hour and a half, they didn't want to leave. The museum is targeted at those aged 2 to 8 years and encourages kids to explore various professions. More than 22 professions are represented in the mini city and kids can become a policeman, discover the veterinary hospital, maneuver the mechanical shovel, milk Delphine the cow, perform on a theatre stage amongst other things.
Illumi : Laval hosts many family friendly events and during our December visit we enjoyed Illumi. This festive event featured over 10 million lights and we were able to walk through the various areas, interacting with most of the displays. It was busy during our visit but we were able to walk around (getting lost often) and the kids were even able to get on the free Carousel. Tickets have timed entries and once you're in you can stay as long as you want. There were vendors on site selling food, drinks and trinkets (it was very similar to a Christmas market) and Ninetendo even had a warming station when the kids needed a break. If you plan to visit Illumi, I advice bundling up and planning to spend at least an hour and a half to take in the various light displays. My favourite part was watching some of the visitors break into dance randomly! The atmosphere was very jovial.
Les Insulaires Microbrewry : While we only had one night in the city and didn't get to explore Laval's food scene, we did have a great time at this family friendly microbrewery. The kids were pretty tired after a full day of exploring the many things to do in Laval so I was glad to see that they had colouring books and a kids menu on offer. While I enjoyed a flight of their craft beers and a Poke Bowl, the kids devoured the burger and fries. My friend had their fried chicken sandwich and it looked amazing. Of all the craft beers I tried on site, their Saison was by far my fave!
La Bête à Pain : If you're looking for a good breakfast spot with a kid friendly fancy flair, check this spot in Laval (they do have other locations as well). The Avocado Toast was spectacular and my friend said the Salmon option was fabulous as well. ALL the croissants and baked goods were made to perfection and it's pretty much all that Akira ate.
We managed to explore all these family friendly attractions in Laval over the span of two days (and one night) which means that we will have to return because there's still plenty to do in Laval with kids. For families visiting Montreal, this is an easy day trip or better yet, spend a few days visiting Laval and taking in the family friendly vibe of the island.