The Little Monkey was just introduced to the Mike Knight cartoon series and as you know we've made a valiant effort at ensuring she meets her Tv characters in real life (remember Dora and Elmo?) so when PTPA invited me to be an ambassador for Medieval Times Toronto the kid parent in me rejoiced! Despite living in downtown Toronto I am yet to make my way to Medieval Times and every time I've tried something or another comes up to foil the plans. Needless to say I plan to rectify that and will soon share a review of our experience! Read on to see how YOU (YES YOU!!) and your family can join us when we go!
Medieval Times is an exciting, family-friendly dinner attraction inspired by an 11th century feast and tournament. Guests are served a four-course banquet and cheer for one of six Knights. While this may be better suited for older kids I KNOW the Little Monkey is going to LOVE it…the show has horses and falcons- we know how much she likes her birds and animals!
Disclaimer : I have received compensation for this post as well as tickets for my family and the families of two of my readers to attend Medieval Times Toronto but as always, opinions are totally mine!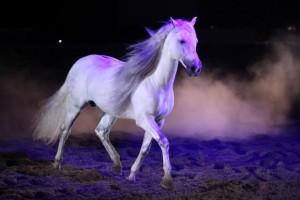 While it's no surprise that kids are attracted to this touristy spot I also know many adults who are totally into the merriment! This is why a few years ago I gifted tickets to Medieval Times Toronto as a wedding present! Yes a bit odd but if you knew this couple you'd see it was totally up their alley and they came back with rave reviews. How can you go wrong with brave battles, knights in shining armour and a meal you eat with your hands (brown peeps we can totally feel at home!) as you sit mesmerized by the action packed jousting and horsemanship?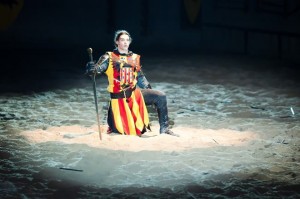 With the arrival of their new show not only will we be attending the show on December 8th, but we will be bringing two families along with us! This is exclusive to Baby & Life readers! So if you're in the Toronto area and able to attend please enter through the rafflecopter below (transportation is not provided). It's sure to be a thrilling afternoon being transported to the times of the past as we nosh on some eats, embark on thrilling adventures and cheer on to our hearts content with our families! Good luck! 
ENTER below to attend the 4:30 p.m. show on December 8th as Baby & Life's guests. We have two family passes up for grabs (5 people max per family). Don't forget to comment telling us why you want to attend!