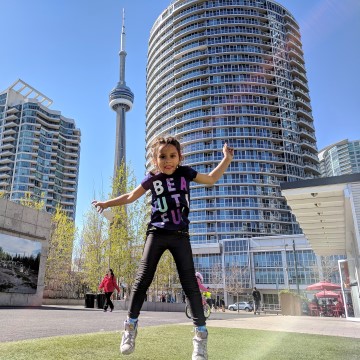 Last year we escaped the search for summer camp options in downtown Toronto because we were travelling but with Baby Boy and Little Monkey being used to the busy school schedule we have been exploring downtown Toronto day camp options. Our goal is to have a good balance between free time and scheduled activities so that Chris and I can continue to work during the summer and the kids can be occupied doing things they love. Couple years ago we sent Little Monkey to a drama class during the summer and I think she was a bit too young at 4 years of age and so this year we really want to focus on age appropriate activities. Some of the kids in our building have been telling her about the YMCA Summer Day Camp programs and she has been asking us about them.
Disclosure : This post is in partnership with YMCA but, as always, opinions are TOTALLY ours!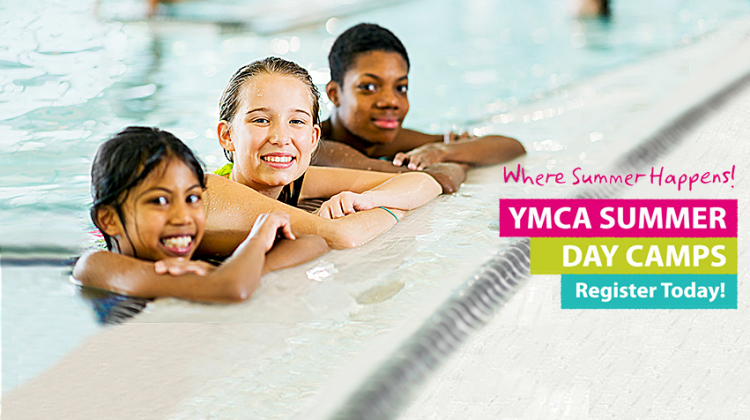 Living in downtown Toronto it hasn't been easy to find summer day camp options for young kids and so when I learned about the Y Summer Day Camps program I was eager to learn more because they have multiple locations in the downtown area (Toronto Central Grosvenor St. YMCA, Toronto Academy Y Day Camp, Toronto Cooper Koo Family Cherry St Y, Toronto Shaw St Y Day Camp, Toronto Island Y Day Camp and Ontario Place Y Day Camp).
In addition to sports camp, the YMCA of Greater Toronto offers a variety of creative arts themed programs and we're loving what we see. First of all, the Y offers 60+ various programs at 45 locations across the GTA and they accept kids aged 4 and above. There are urban and rural locations, including one on the Toronto Island and yes, they do have bus services and extended hours on offer.
When it comes to activities the programs range from creative arts and cooking, film making to science programs, swimming lessons, outdoor adventure and more! Initially it was hard to decide which ones the kids would want to do but then I discovered the nifty registration form that helps you narrow down the options based on age, the week you want to attend and which location you want to send your kids to. The form definitely helped us decide that 4 year old Baby Boy would most likely be interested in Kinder Camp (variety of activities including a visit to a splash pad and plenty of outdoor fun) or  swimming while Little Monkey would be into pottery or swimming (they even customize swimming for different skill levels!).  If you're wondering, NO I did not tell her about the Oopy Goopy option where she could play with slime, discover how to make lava lamps and blow giant bubbles! I'm absolutely amazed at the variety of programs on offer and I know that as the kids grow older, they'll really get into the activities.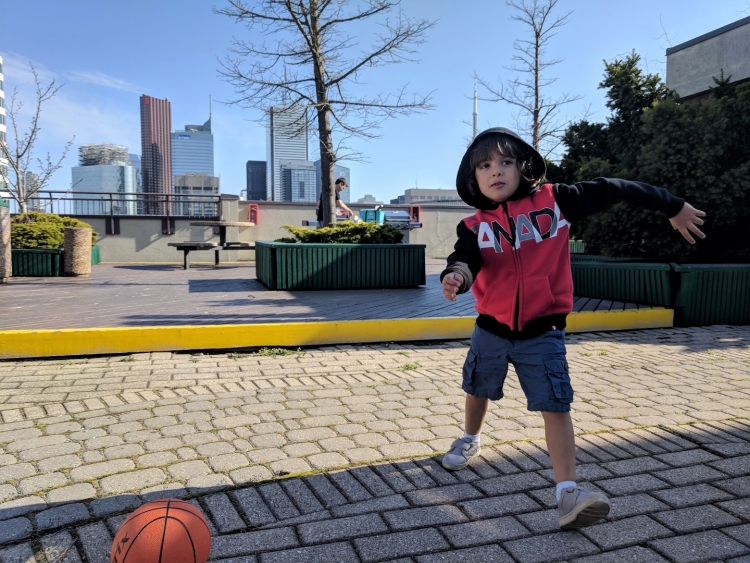 Our kids have travelled extensively and they keep meeting new people yet they're quite shy and take their own sweet time making new friends. I hope that by exposing them to nurturing environments at places like the YMCA, they will grow confident in their ability to make connections with strangers. Kids attending Y Summer Day Camp will not only build new skills and get a sense of community but they will hopefully build lasting friendships. The kids in our building who are similar in age to our kids have nothing but positive things to share about their YMCA experiences.
If you're looking for downtown Toronto day camps take a look at the wide selection of programs at the YMCA and use the code YSUMMERCAMP when booking to receive 10% off your day camp fees! The code is valid until August 17th, 2018 and cannot be used in conjunction with any other discount or promotional offer. The discount cannot be applied to any previous registrations. It is also not available for Government Fee Assistance, YMCA Financial Assistance and staff registrations.