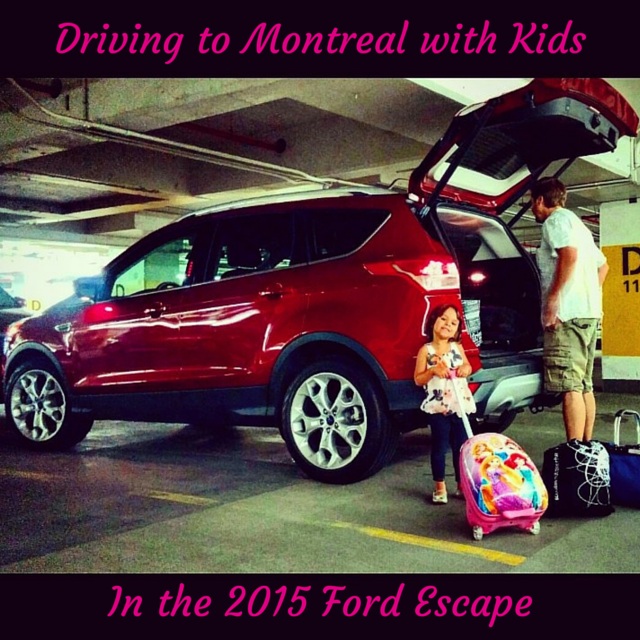 Last night we returned back to Toronto after a six hour road trip from Montreal in a 2015 Ford Escape. Our North American summer road trips are in full throttle and our drives through Portugal definitely didn't damped our local travel plans. Driving with two kids under the age of four can sound like a lot of work but a well-planned and equipped drive in the right vehicle can help stretch the travel budget a bit further, allowing us to travel more often than if we were to fly everywhere.
Having set our destination in the navigation system and ensuring the hubs' phone was connected with the SYNC and MyFord Touch systems, our road trip started with ease.The kids were whining but I was able to tend to them and not have to worry about being in charge of the route and navigation. The hubs focused on the driving and I was busy pulling books and crayons to calm Little Monkey's whining. The Sony surround sound system did help drown some of that whining, especially as the hubs was playing DJ using voice commands to play the tunes off his phone.
 Disclosure : We got to test drive the 2015 Ford Escape, but as always, opinions are totally mine!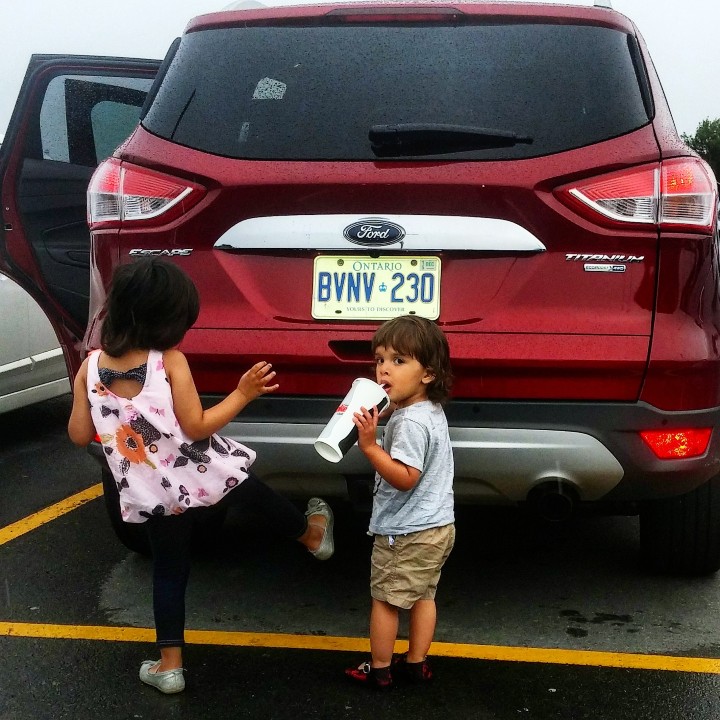 My main challenge with road trips is not over packing. With no strict luggage regulations to abide by, I bring with us everything from a well packed LARGE cooler filled with milk, juice and snacks,  to books, trinkets, extra blankets and even both my laptops! We were pleased to see that the 2015 Ford Escape was able to EASILY store our double stroller, each of our duffle bags and the multiple shopping bags filled with shoes, our various techy-gear and on our return, plenty of local craft beers from the Quebec breweries. The Cargo storage area underneath the load floor, at the back of the vehicle, also gave us extra space for our precious goods. I know a couple vehicles now offer this feature but the 2015 Ford Escape was the first time we were able to see how handy the hands-free liftgate operation is. Handy as in our hands were carrying the many bags and all we had to do was kick our foot to open the trunk! You don't realize how much you love this feature until you start using it. The kids thought it was 'magic' and kept trying to do it themselves!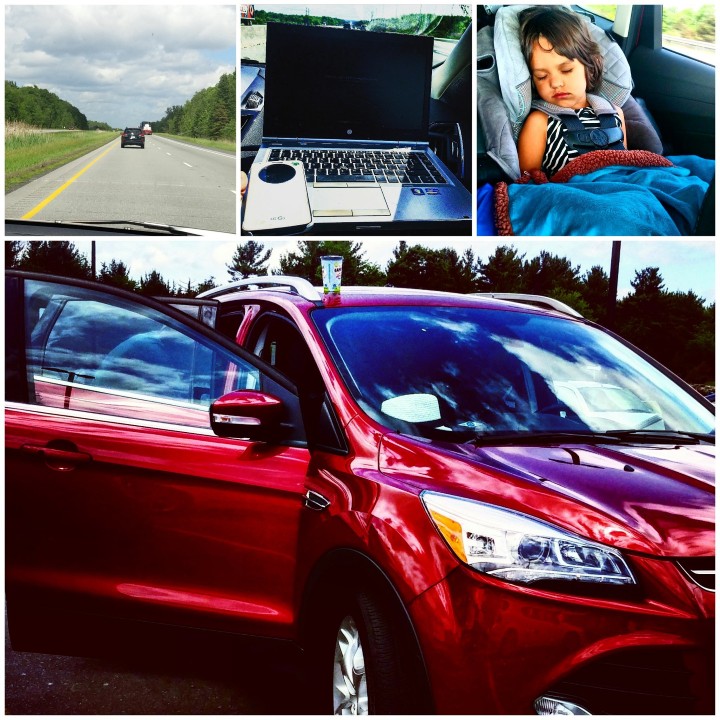 Of course we had Little Monkey and Baby Boy strapped in their car seats and I was glad that I didn't have to squeeze behind with them even ONCE on this trip (I'm yet to find a vehicle that can truly comfortably fit two car seats and an adult)! I'd like to think I was being smart when I placed the well-stocked cooler between them! They were able to grab their milk and juice bottles when they wanted and I had a bag filled with snacks placed right below the hub's seat. Which allowed me to have easy access to the seaweed, bagels and grapes that accompanied us on this trip. My left arm is a bit sore from the many times I had to reach into the bag, but it beats having to be stuck between those car seats! Also the kids fell asleep within the hour of us starting our journey (both ways) and I was able to take a nap myself and then do some work from the comfort of the front seat. The Ford Escape has USB outlets and a full socket as well, so all our technology was well charged (in fact I am writing this post from the car!).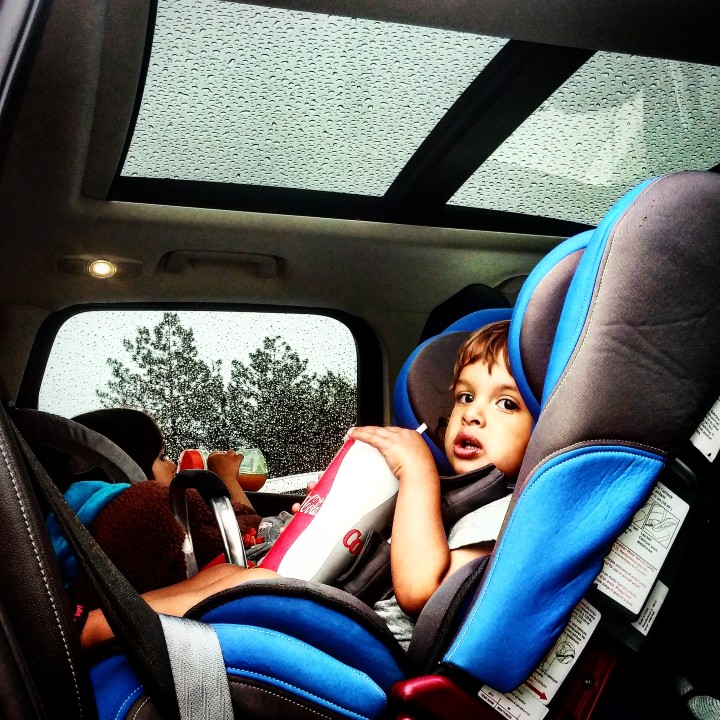 For the most part the kids were well behaved on this trip. We timed our travels around some key nap times and took a couple breaks at the famous OnRoute stops to refuel our bellies and stretch their legs. With a 15.4 gallon tank we only had to fill it once during our entire 12 hour return journey, wish we could say the same about Baby Boy's ice cup! On the return we hit some heavy rain but the hubs still felt very confident driving through it in our Ford Escape (with help of the blind spot and lane keeping systems) and the kids enjoyed the water pellets pounding and sliding off the top sunroof. I don't say no to free entertainment! Our drive to Montreal and back was fairly uneventful and that's a sure sign of a GOOD trip with young kids. Our vehicle was comfy enough for all of us (except the hubs) to nap in and had the technology to meet (and even exceed) our needs. We visited some friends on our way back and they took a serious look at the 2015 Ford Escape as they've been looking for a compact style SUV!