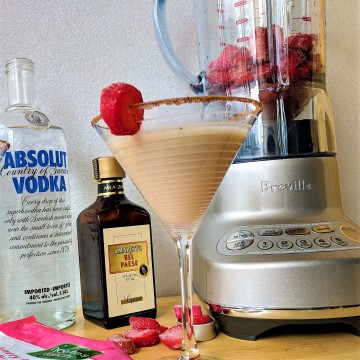 Sometimes you're looking to gift one item to a family and while a kitchen gadget may seem boring to kids, it's one the entire family will put to good use. We've gone through quite a few blenders in our home and I think I know a thing or two when it comes to needing a device to make smoothies, hummus, soups and cocktails. Yup, I said cocktails! With the holidays coming our way, I thought I'd share two cocktail recipes that will keep your guests happy and at the same time, give you a chance to win a Breville Blender!
Disclosure : This post is in partnership with Breville but, as always, opinions are TOTALLY ours! 
What you need to know about Breville Fresh and Furious Blender is that it can crush anything! Making smoothies is one thing but taking leafy greens and getting it liquid smooth, is another. It has easy pre-sets for Smoothie, Green Smoothie and Ice Crush buttons but also has Mix, Chop, Blend, Puree and Liquify so you can make things JUST the way you want it. I've used the Chop for onions and Puree for my Pumpkin Squash soups and they turned out wonderfully. Oh and by the way, that BPA free Tritan Jug is brilliantly made with little slots so that when it goes in the dishwasher, there's no water-log in the base. BRILLIANT!  My only wish with this blender was for a single serve cup in addition to the big jug.
If you're looking for holiday cocktails this year, take a look at the two below (each recipe makes one standard drink) and enter for a chance to win your own Breville Fresh and Furious Blender.
Dairy Free Strawberry Rhubarb Eggnog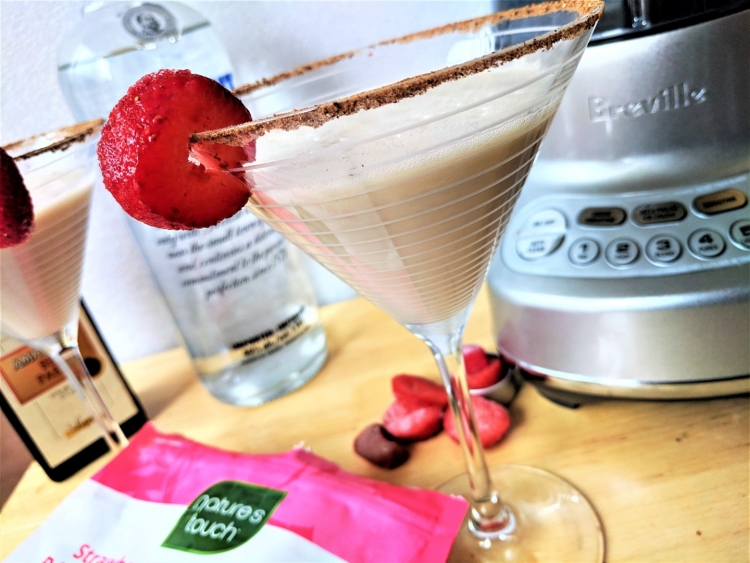 1/4 cup of Strawberries and Rhubarb ( we used the frozen Natures Touch packs)
4 oz of Almond Nog
1 oz Absolut Vodka
1/2 oz Amaretto
Liquify everything in a blender and pour into cinnamon and nutmeg rimmed martini glasses. Garnish with a slice of strawberry. Note that martinis are usually shaken in ice but I chose to blend this one without ice as the fruits I used were frozen.
Cookies and Cream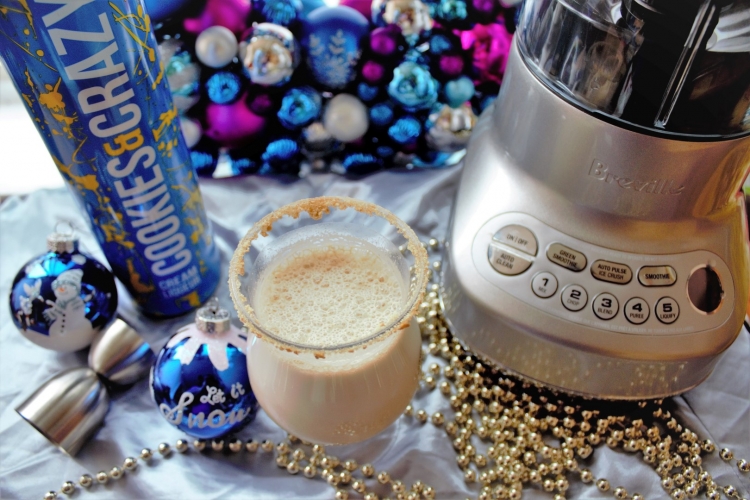 4 oz of Cookies & Crazy
half a cup of ice
2 graham crackers
Toss everything into the blender and use the crush ice feature for a few seconds before blending it all. I customize this according to my guests' preference. Some like a bit of crushed ice so that they can sip a cold drink for a while and others like it liquidy smooth and I ensure the ice is fully melted and blended. This one isn't all too boozy making it a great starter cocktail for your parties. It's easy enough to make and you can garnish it as much as you like. I kept it simple by tipping the rim in honey and crushed graham crackers but you could add whip cream, coat the glass in chocolate syrup, add cherries….let your imagination go wild!
For a chance to win a Breville Fresh and Furious enter below and be sure to check out the other gift suggestions on our Baby & Life Gift Guide!