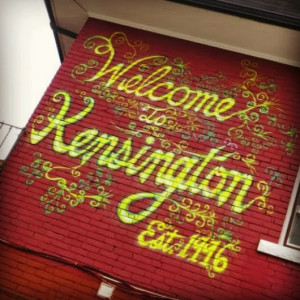 On Monday I shared our Danforth birthday adventures, well today I've got Kensington Market birthday adventures with baby and friends! Great birthday weekend for sure! We did the same hop around in search of food and drink but what really captured my heart and phone is the graffiti art at Kensington Market. This is one of my most recommended spots for tourists because it captures the artsy, cultural and foodie nuances that is at the heart of Toronto. No wonder it's one of Toronto's most photographed areas.
Eclectic is definitely a great way to describe Kensington Market.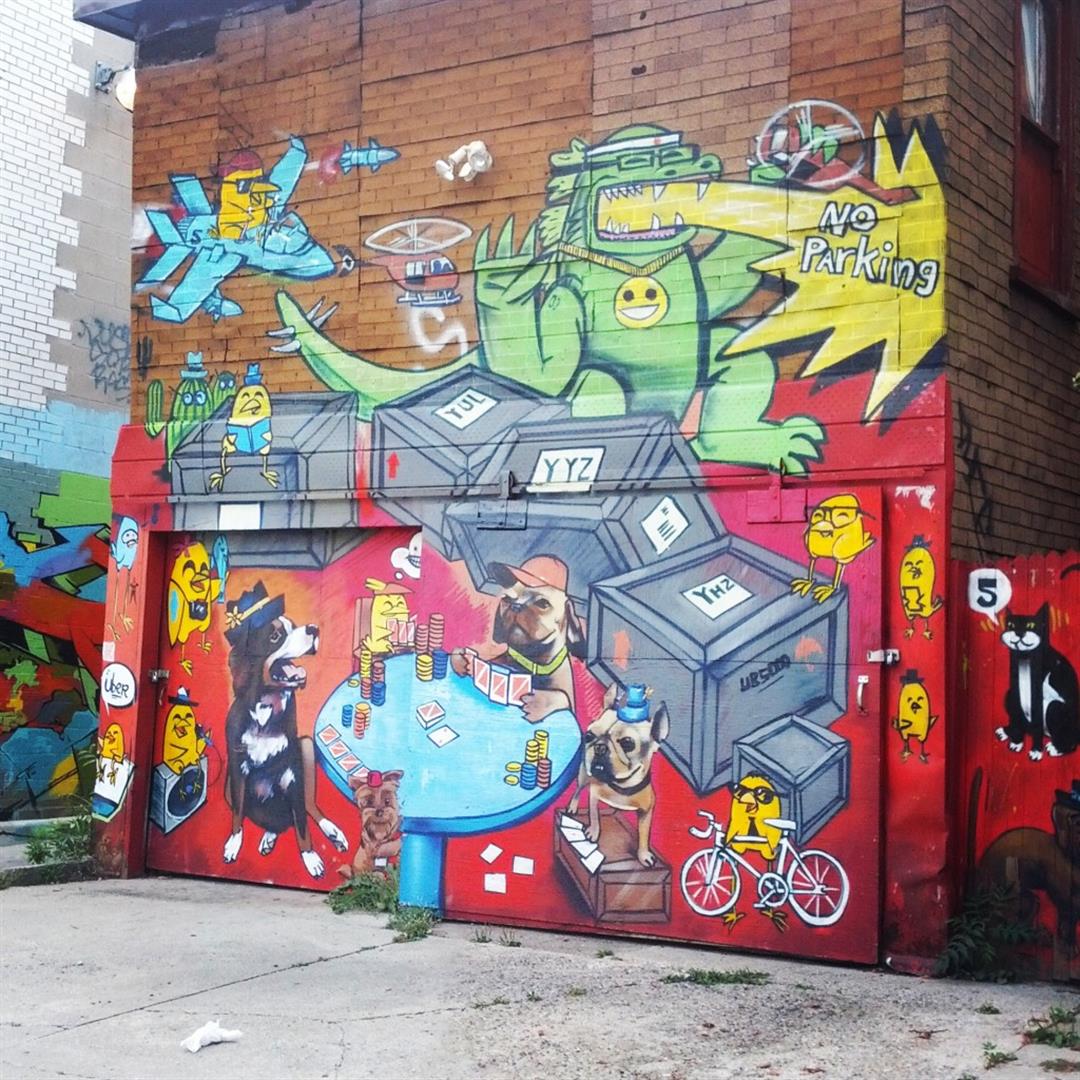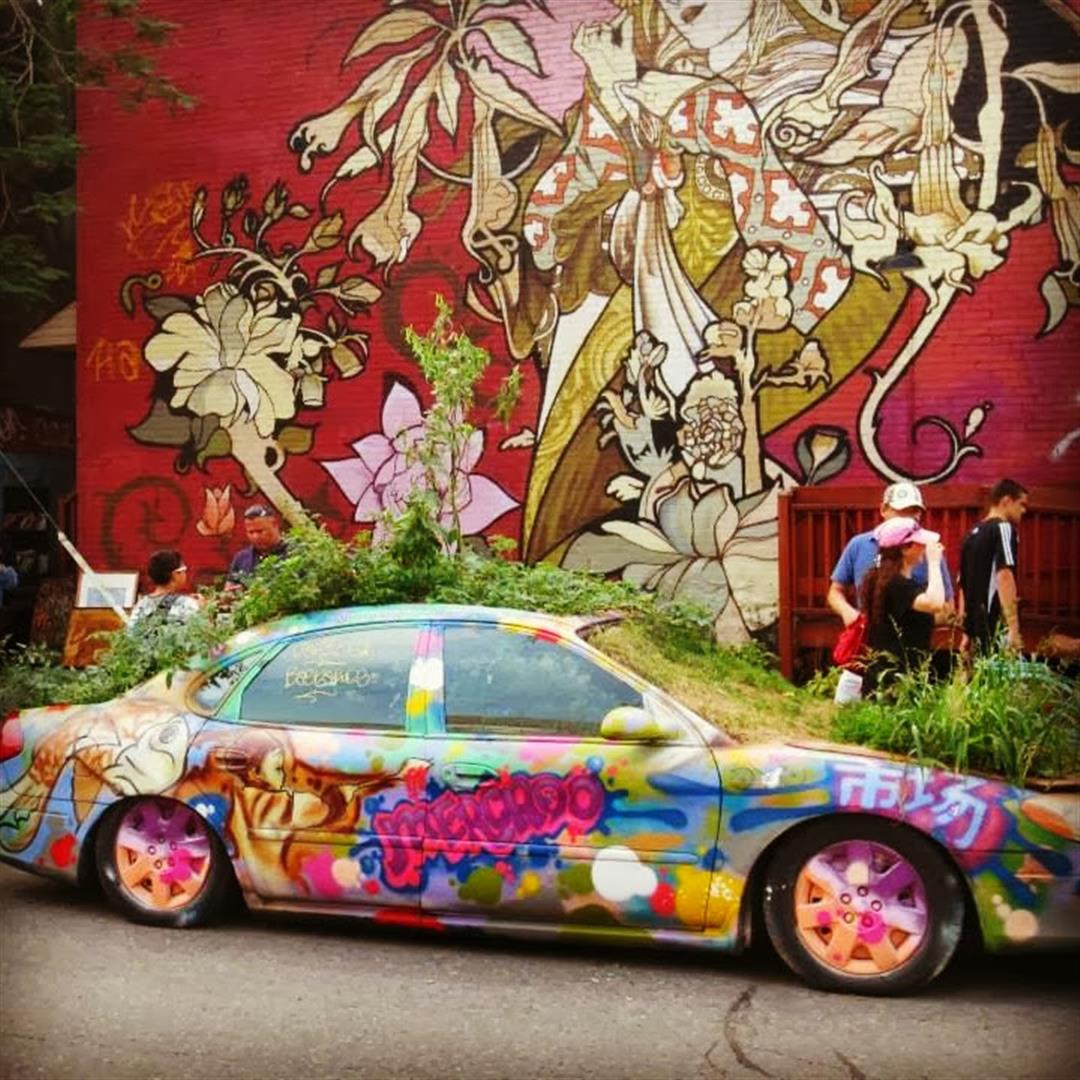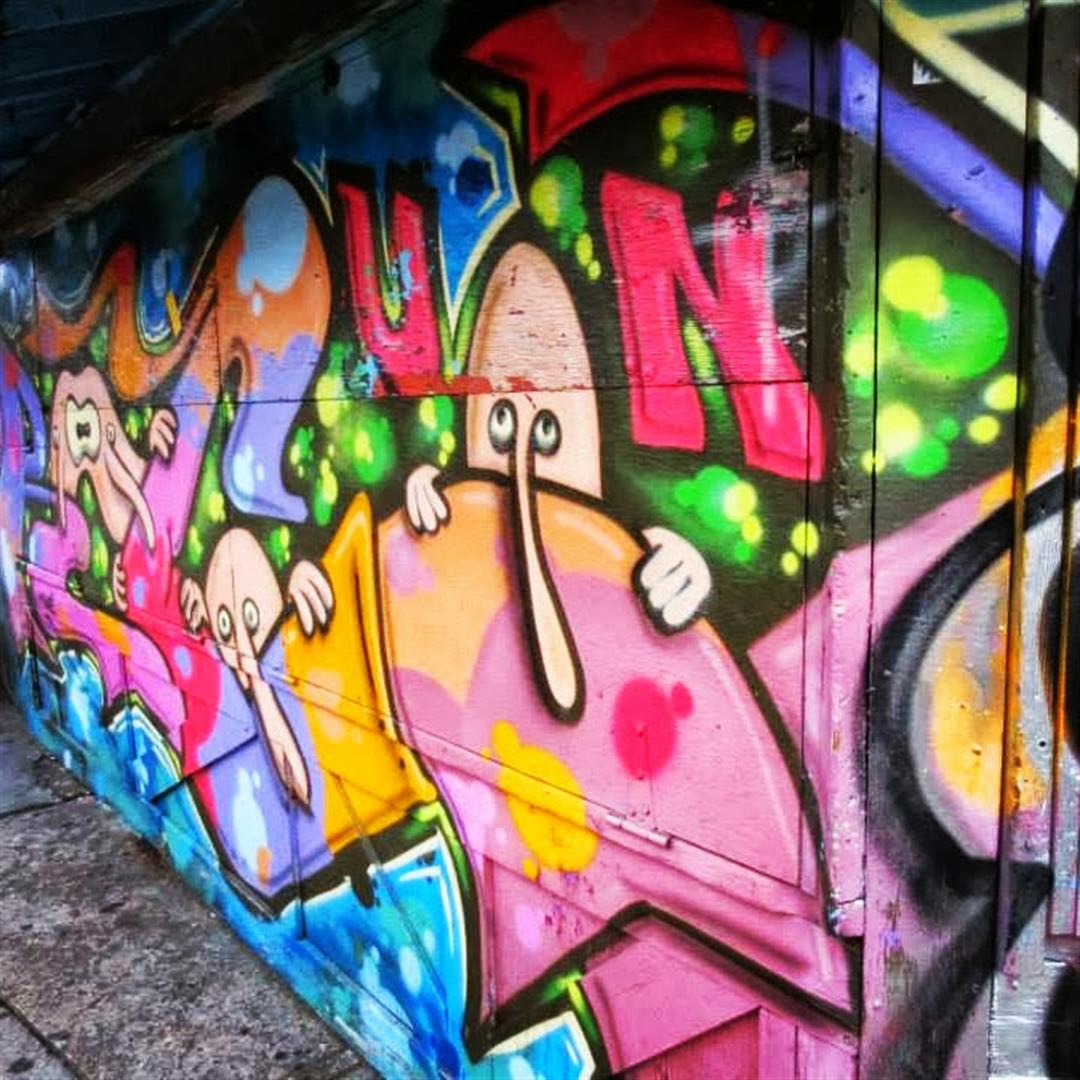 Independent stores and market vendors comprise a majority of the businesses here and you're sure to find a healthy mix of cuisines. On this day we tried to explore some new spots but I have to give a quick shout out to some of my all time faves – Mexican at El Trompo, French at Le Kensington Bistro and Chilean Jumbo Empanadas.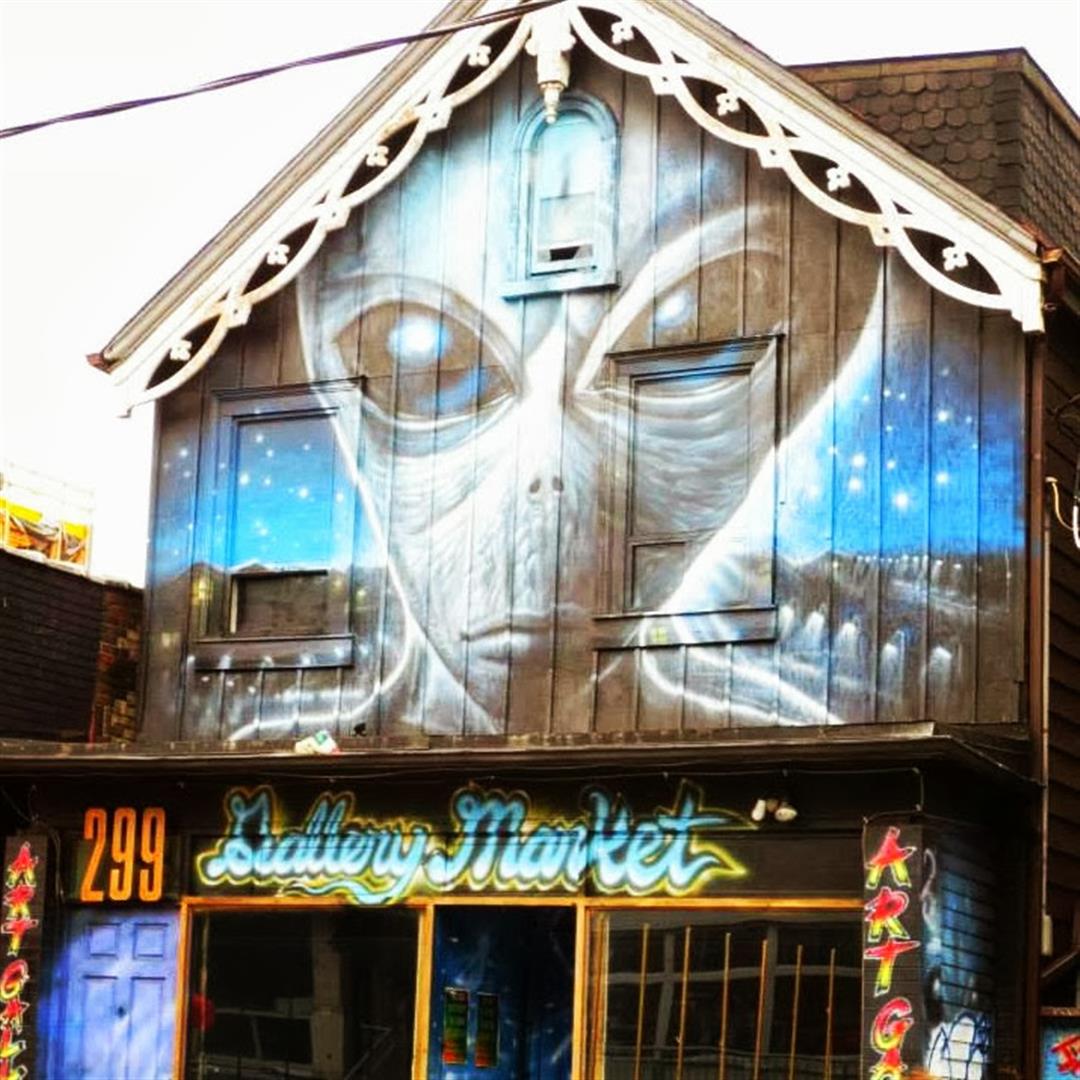 We started our afternoon at Romeo's Juice stand and while the wait was long, it was slightly appreciated because it gave us time to absorb the extensive list of options. Basically you can have anything your heart desires. For me it was Romeo's Wake Up Call with beets, kale, ginger, carrots and I swapped the apples for sweet potatoes. Talk about making your veggies delicious! It is a street side shack with some tables on the curb giving plenty of stroller parking room. Definitely a spot to come back to.
We then stumbled into a couple mediocre spots that I'm not even going to mention but it did entice us to then return to one of our old music haunts. It has been years since we'd been to the Supermarket. No this isn't a spot to buy your meats and produce at, but it is a great place to catch young, up and coming artists and have some good food. The hubs had fond memories of the pad thai here ( I know.. say what?) and it did not disappoint! The Little Monkey noshed on half the portion herself. If you're in the Kensington Market area we definitely recommend checking out the music scene here.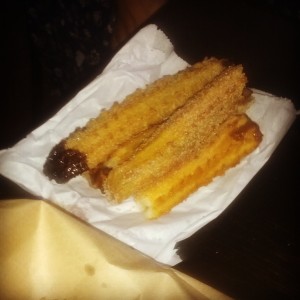 We then picked up churros from Pancho's Bakery (YUM!!) and then ended the evening at Handle Bar where they warmly welcomed the Little Monkey despite it being 9 p.m. Loved it !
Most of the pictures were Instagrams because this is just one of those neighbourhoods that I felt the compulsion to capture on the go. Works well since it's #IGTravelThursday!