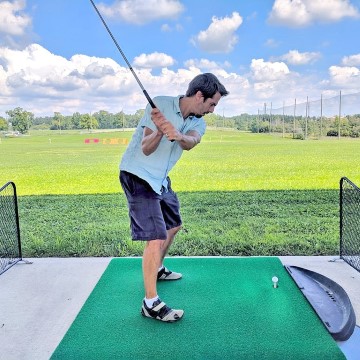 It had been ages since Chris and I had ventured out without the kids and even longer since we'd done something outside of my comfort zone, which is why we spent a Sunday in Toronto at a golf range. We invited a couple friends of ours to join us for an impromptu day date in Toronto and visited iRange Toronto.
Disclosure : We were guests for Range Toronto but, as always, opinions are TOTALLY ours!
We lucked out because one of Little Monkey's friends invited her over for a play date and Baby Boy went along as well. While they were having fun, we took an Uber to Brampton and made good use of the four hours we were given (they probably could have played for longer but I didn't want to abuse that kind mom's offer). iRange Toronto is right next to Wet'n'wild (which had closed for the season already – Sept 2018) and is Canada's largest fully automated, tech enabled golf driving range. On arrival we visited the pro shop where we chose our golf clubs (you can bring your own or rent them for $5) and we received a couple cards which had the balls pre-loaded. Compared to some other driving ranges we've been to, this one was very high-tech! We then took these cards and inserted them into the machine at our bay. The fully automated driving range houses 40 bays and caters for both right and left handed golfers. Each bay is also designed to deliver an individual ball to your tee as well as control the tee height using sophisticated touch screen technology.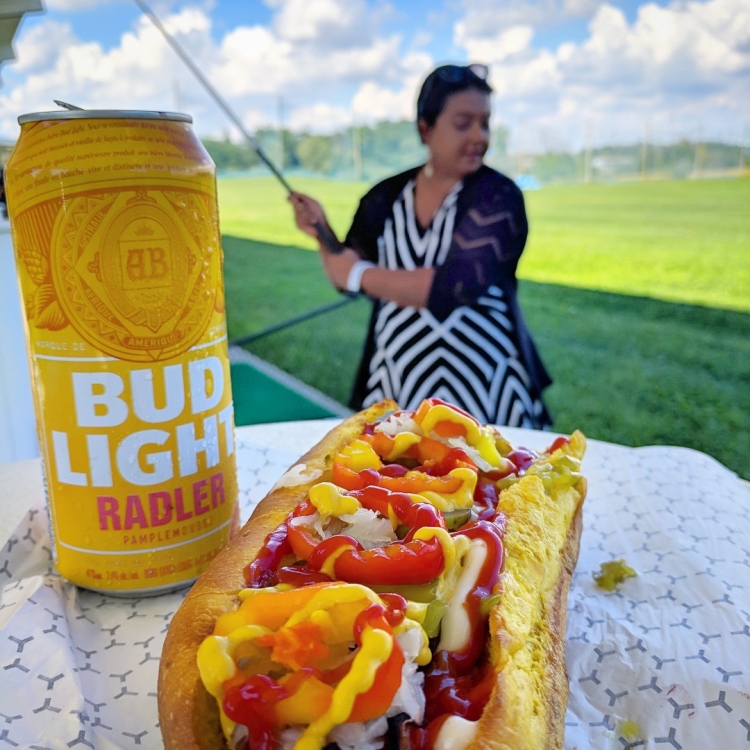 As you can see, I'm no pro but I did have fun. The guys have all enjoyed golfing before (one of our friends is actually quite good – who knew!!) and they were impressed by the technology at this driving range. The fact that we didn't have to bend down and set the golf ball on the tee was absolutely amazing. The unique and distinguishing feature of the system is that it automatically sets up balls for golfers to hit so that they do not have to set up a new ball prior to their next stroke. BRILLIANT!!!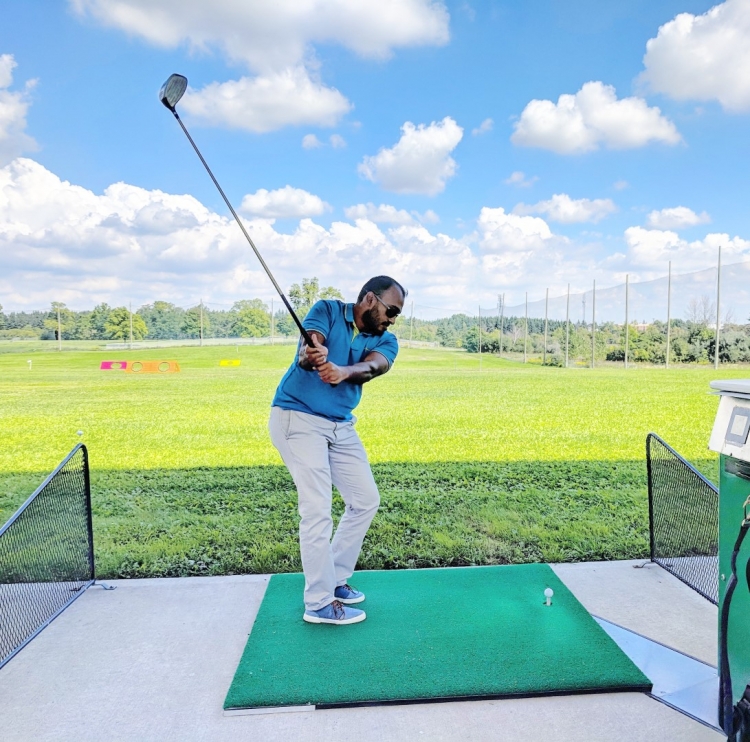 We also enjoyed knowing that there was no time limit to using the balls on our card and so, we took a break and devoured an Italian Sausage that was made on site. The pro shop not only sells beers but you can also get chips, hamburgers and hot dogs. I will mention that there were no craft beers available and Chris in all his beer-snob glory, decided to stick to water while the rest of us drank the "common" offerings! 🙂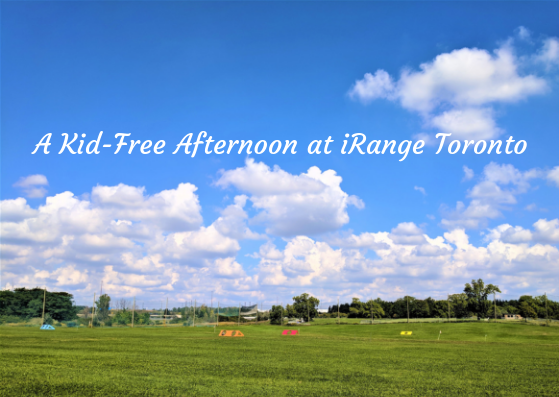 It was the perfect day for us to visit as there was a slight breeze and plenty of shade so that we weren't in the direct sun. One thing to note is that during our visit there was only a porta potty and no real washrooms. Though I was informed that this would change soon. The staff onsite were also very helpful and quick to share tips and offer pointers when we asked them for advice. You can get official lessons with a professional but if you just want a few tips to get you started, they are extremely helpful.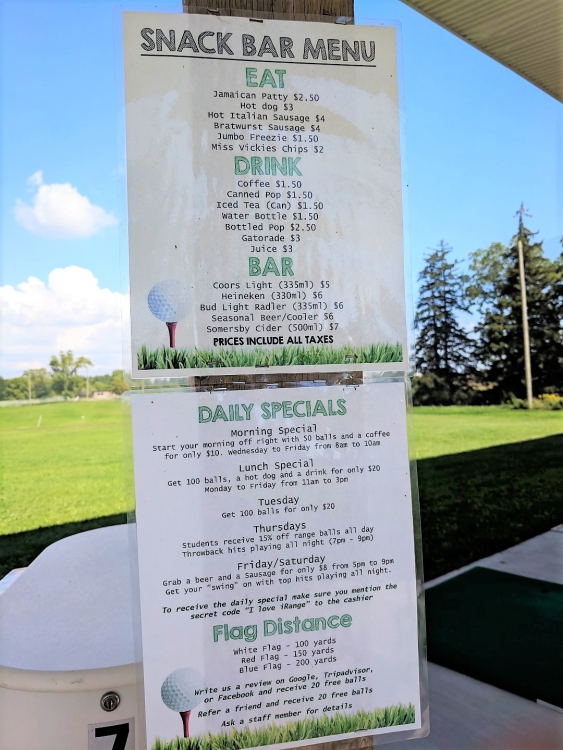 iRange Toronto will be open this autumn as long as the weather cooperates. They plan to be open from April to November each year and they have great specials when it comes to enjoying a beer or coffee and an afternoon at the driving range, making this a rather fun way for us city folks to get outdoors and do something different.