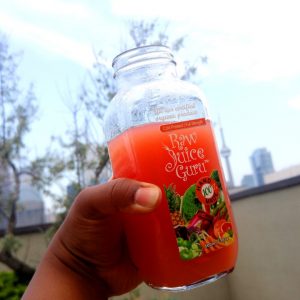 So I came up with a wacky idea to jump on the juice cleanse trend after seeing a workmate have immense success with the program and here I am on day 6 of NO SOLID FOOD. I wasn't sure what the journey would be like but I wanted to do something crazy and wacky and it seemed like a good enough option after all the crazy eating I've been doing. I also had a small bout of food poisoning earlier that week and went without food for a day and was just fine so I figured I was up for the challenge. In preparation for this journey a month before, I started eating relatively healthy and jogging on occasion but  you know me… I was still eating everything under the sun, just cutting back on carbs and dairy. I did a LOT of research in preparation and also knew exactly what motivated me and so today I thought I'd share some of my thinking as I look forward to a day of eating tomorrow. I signed up for 16 days of juices but planned to eat one day a week as there were events I REALLY want to enjoy.
Why a Juice Cleanse?
Everyone has their own reasons but here are mine
I have a huge appetite and I wanted to see if I could shrink that constant yearning for food
I wanted to challenge my discipline and see if I have what it takes to say "NO"
I wanted to "clean" my gut – having spoken with doctor friends, I have been advised that this is not really true and that instead, healthy eating in moderation would have helped with this portion
I wanted to lose some weight (obviously)
I wanted to do something crazy that seemed completely impossible
Why a Juice Delivery Company?
I did not trust myself to make the juices daily
I did not trust myself to figure out the nutrients I needed to do this in a healthy manner
I knew that if I invested a vacation (in $$) I would be committed to it
How Has It Been- No Solid Food for Six Days?
Up until day 3 it was easy. If you're thinking about doing a 3 day cleanse (which is the norm) I say it's totally do-able
I was yearning for food come day 4 and 5. Like eyeing the mushy food spat out by the 4 year old!
I am not noticing any difference. If anything, I've gained a pound over the course of day 1 and day 5
My kids are REALLY liking the juices. On average they finish 1/2 a bottle each day.
I'm starting to realize that I used to eat more in the night than during the day (clearly a problem)
I'm never hungry, perhaps a sign that I'm getting more calories with these juices than I did with food? My appetite disappeared at the end of day 5 and day 6 morning I can't even make myself have a drink. I'm seriously "full"
I know you're wondering… the poop situation is status quo. No changes there
I'm getting a good mix of proteins, fiber and necessary vitamins through the juices
My mouth waters at the scent of garlic
I've had none of the potential symptoms of dizziness, tiredness, excess energy or headaches
I continued to hang out with friends at the bar, went to the movie theatre and had friends over for late night drinks. Everyone ate and drank while I sipped on my juices!
Juice Company Chosen and Experience?
I debated between Raw Juice Guru and Leaf & Bone. Latter didn't have a full website but was run by an acquaintance and I hope to try them out in the future because they also send detox teas, nut milks and aloe vera which sounds like they'd offer a well rounded mix. Raw Juice Guru won by having a crazy social media team who responded to questions within the hour AND they had a deal of buy 3 days get the 4th free.
Raw Juice Guru delivers 6 bottles of juice and 2 elixirs DAILY. Every morning is like Christmas day where I run to the front door to see what I have. I don't know how they get through the Fort Knox that my condo is. They're like Santa I tell ya!
I chose Raw Juice Guru mainly because I expected them to be professional, however I'm not sure that was a factor I should have based my decision on. Twice over the course of six days I had to email and ask what my daily menu was. The emails have no official signature (I know, such a social snob!) and I get the impression that most of the 26 juice companies in Ontario are really small mom and pop shops (nothing wrong with that).
I don't have to clean up after anything because I plop the rinsed bottles into the cooler bag before I go to bed and they whisk it away
Raw Juice Guru offers over 900 combinations of juices. I've already had repeats and on average two of the six daily juices are the same so I'm not sure if that really worked out in the end (but  I do know that they are monitoring what I receive and send combinations that my body NEEDS). They do taste good and is organic, GMO free, cold pressed e.t.c e.t.c.
I hoped to have more interaction with their nutritionist and while they do respond to any question I have, there haven't been additional check ins or monitoring. I suppose if all is going well there really is nothing that needs to be altered? It's good to know someone's available 24-7 in case I wasn't feeling "right"
They say they don't add water but I did have water listed as an ingredient in one of the 36 bottles I've had. They did inform me that it was because that drink had some aloe and chia seeds together. None of their other juices have had water listed as an ingreditent. I was super thirsty during the first two days and consumed water but now I'm just full and can't muster myself to drink the additional 4L recommended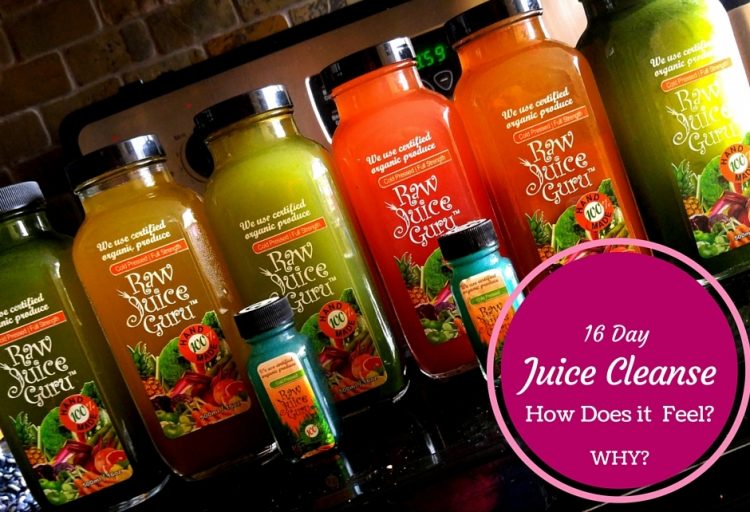 I am SO looking forward to eating and drinking tomorrow but I have no idea how my body will react to the solids. My coworker mentioned that the first dish he ate exited pretty quickly and his alcohol tolerance had diminished significantly but given that it didn't plummet after my pregnancy, perhaps I'll be fine..then again, I did load up on the carbs and everything in sight during the pregnancies! I definitely want to abandon this mission but now that I've paid for it, I figure I should keep at it. Who knows what the next 10 days hold?
Now….I'm going to go sniff the boiled eggs the kids are eating. It smells amazing. *gulp*