All this talk of kids heading back to school had me wondering what I should be doing with the toddler. I guess I'm supposed to be home schooling her…right? Not sure if I'm up for that challenge! She turns three soon and I'm starting to look into some half day and part time programs that may help us all out. However, we're just in the early stages and so for now, we're enlisting the help of  YouTube and Netflix to help us out!
I'm not going to lie… she does watch a lot of Disney and has the song and dance routine down tight. However I was a bit concerned about the real educational components. What exactly does she need to know when the time comes for her to attend school? Eeks! She's singing her ABCs and can count but honestly, I never taught her any of that. The hubs is pretty good at reading with her and of course her vocabulary is quite outstanding (in my opinion anyway!) but it was the media she consumes that got her to this stage. And now, she needed an additional push.
Disclosure: I am part of Netflix Canada's Stream Team and get perks as part of my association, but as always, opinions are always totally mine!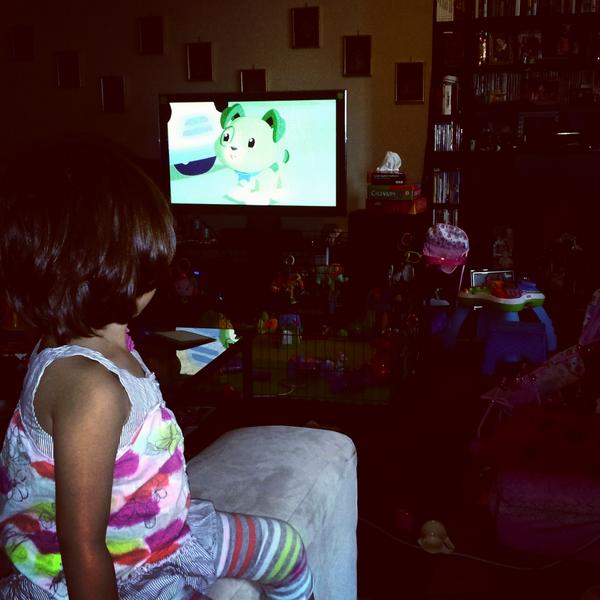 I'm the first to admit that I'm not cut out for homeschooling and whilst I enjoy having her around, I do need all the help I can get when it comes to "home schooling". I rely on our travels and electronics to provide the schooling she needs…soon the professionals will take over!
The push we needed was easy one. Netflix had a slew of suggestions for the back to school crowd and we swapped a few of those into our regular repertoire. I wasn't sure how pleased Little Monkey would be about watching Leap Frog in lieu of Cinderella but you know what? It's working out great!
We have a bunch of Leap Frog toys at home but she wasn't too keen on them. That is… until she watched Numbers Ahoy and Phonics Farm. Somehow watching Violet and Scout on Tv made them cool "toys" to play with. She's more into "reading" on her own with the Leap Frog Tag Junior! PHEW!
Leap Frog is my favourite so we've been putting that on quite a bit but if you're looking for some other suggestions for toddlers check out the following list as well.