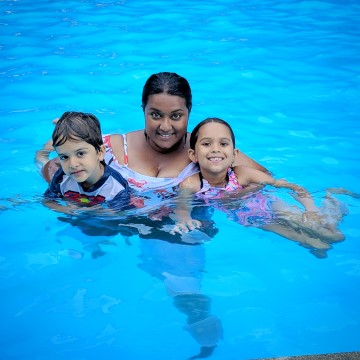 Last week we shared about our Story Land discovery and adventure with you so this week we're going to tell you about where to stayed in New Hampshire with young kids. We knew we wanted to be close to Story Land which is why we decided to stay at the Nordic Resort in New Hampshire with our two kids. The resort was a ten minute drive from this New Hampshire attraction and we discovered that this hotel is absolutely perfect for families looking to relax and explore New Hampshire. At the Nordic Village Resort you're guaranteed to not only find something to fit your budget but they promise privacy and some of the finest views of the Mount Washington Valley. For those visiting Story Land with kids or Santa's Village, this is a great accommodation option.
Disclosure : We were guests of the Nordic Village Resort but, as always, opinions are TOTALLY ours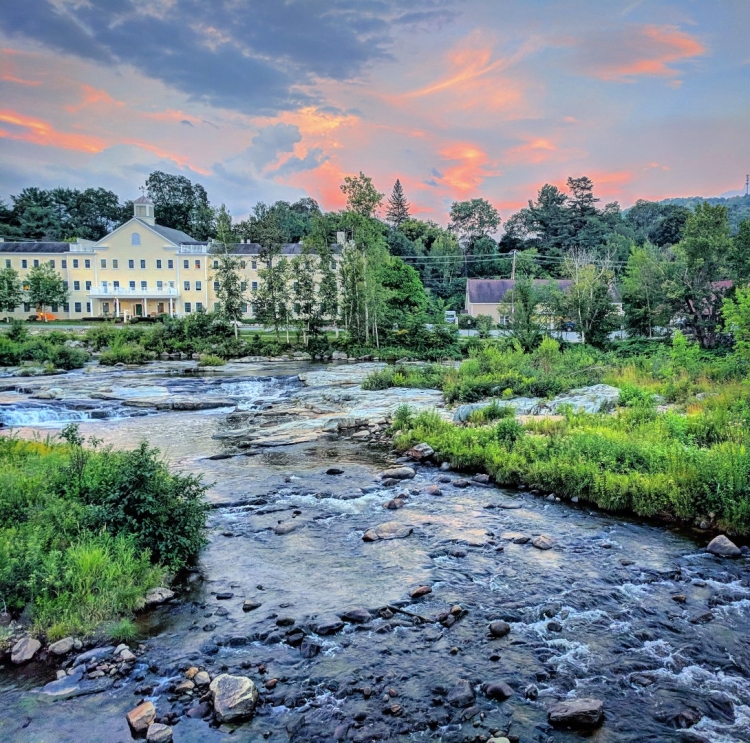 We had taken the train from Toronto to Montreal and then rented a car, which meant that we arrived in New Hampshire pretty late in the evening. Having snacked all day we were itching for a cold brew and a warm meal so we stopped in at Schilling Brewery just in time for sunset. As we waited on our beer, we rested our tired boned on their porch overlooking the Ammonoosuc River. The kids were busy with their toys and colouring sheets so we got to soak in some peace and quite, for a few minutes anyways! The town of Littleton definitely looked very cute and I wish we had time to explore the area. If you're looking for a cute beer garden with twinkly lights to end you day at, Schilling is the perfect spot for you! Their beer is fresh and they offer a nice range of styles. We especially enjoyed the Gose with Raspberries. The pizza is great too, as wood fired pizza tends to be.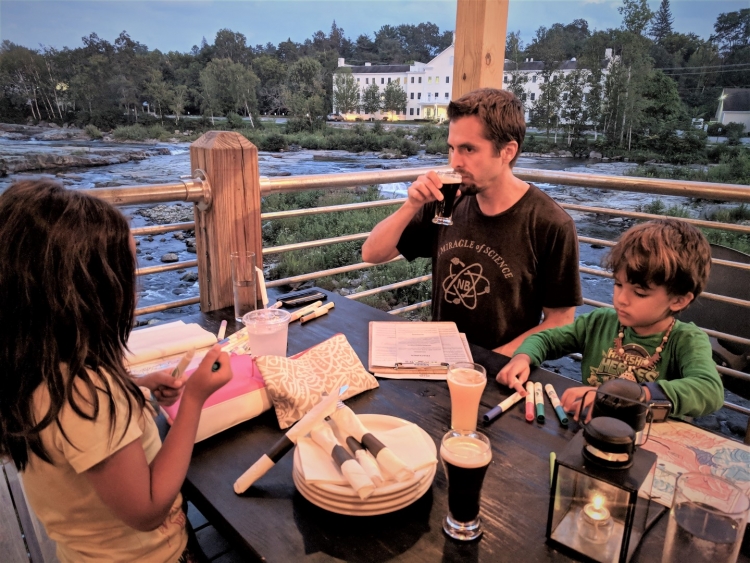 Of course we had another hour's drive ahead of us, so when we arrived at the Nordic Village Resort, it was close to 10 p.m. The drive through the White Mountains in the dark was tough but luckily Chris is an expert driver and we didn't encounter any animals in the wild! Check in was smooth and I was warned to not leave any food in our car as a bear was spotted by the pool area earlier that day. I definitely got excited at the thought of seeing an animal in the wild, but I'm here let you know that we had no such encounters, sadly!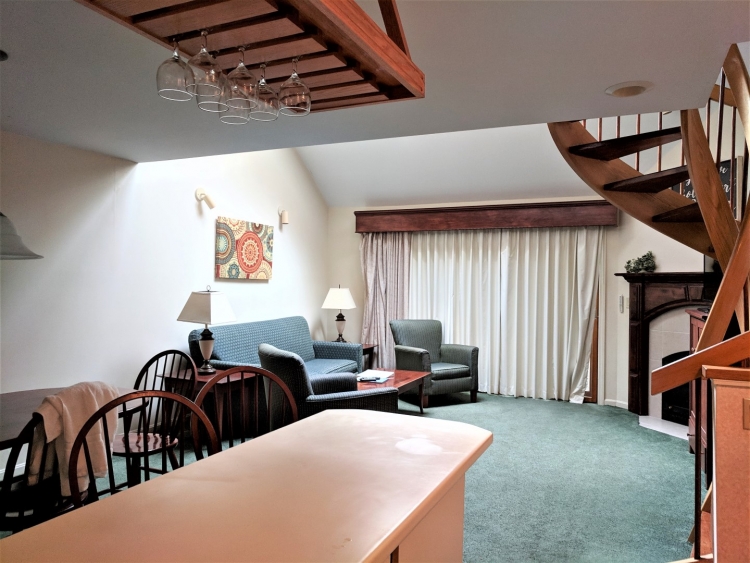 If you're visiting Nordic Village Resort, you should know that the resort offers a variety of accommodation options and they are in a gated community. We had a fob that gave us in and out privileges and we really didn't see too many people during our week day visit. The grounds are well maintained and our 2 bedroom townhouse was perfect for us. We had plenty of room to spread out and the kids got their own room on the main floor while Chris and I had our private en-suite upstairs. Not that it prevented the kids from playing in our room, mind you!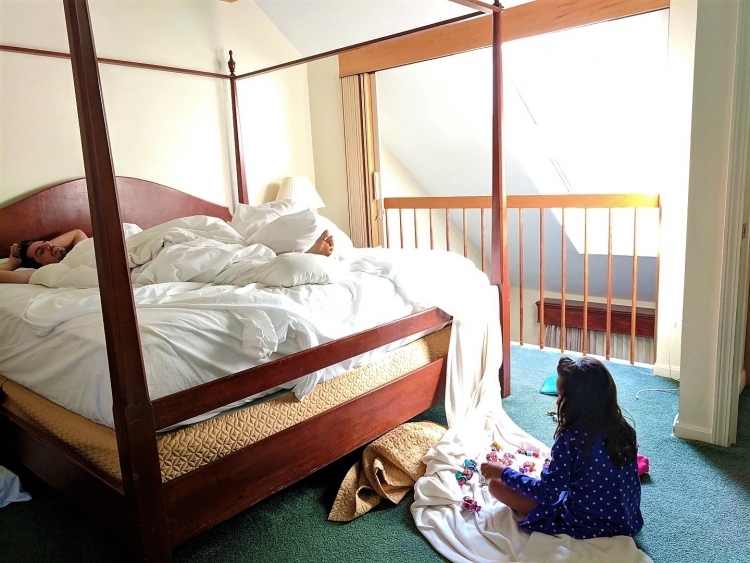 The apartment came equipped with everything we needed as they had a full kitchen and full laundry options as well. However, the best part was the view from our private balcony! With a full kitchen we whipped up a warm breakfast and I enjoyed it by myself on the balcony. That said, Chris might say that the Wi-Fi at the Nordic Village Resort was the best part because it has been the fastest speed we've seen in a public spot!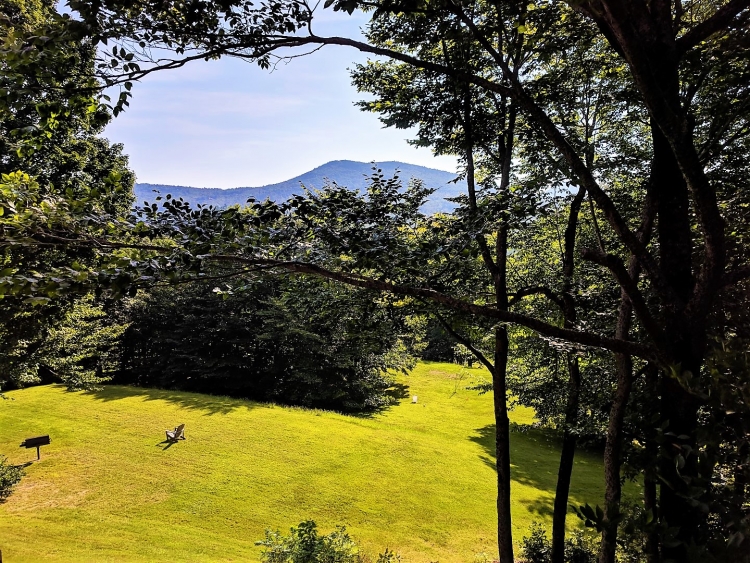 If you ask Little Monkey what her favourite part of the resort was, she's going to tell you " THE POOL". I was amazed that instead of just one pool, they had 3 pools and 2 hot tubs on site in the same area! There were two outdoor pools and an indoor pool in addition to two hot tubs (one indoors and one outdoors). Isn't that crazy? They also had a steam room and plenty of lounge chairs to relax in. The kids absolutely loved the Mountain Club, and so did I. The one thing to keep in mind is that your apartment may be a bit far from the pool area, in which case you can drive instead of walking. Luckily for us, we were only a 8 minute walk from the Mountain Club.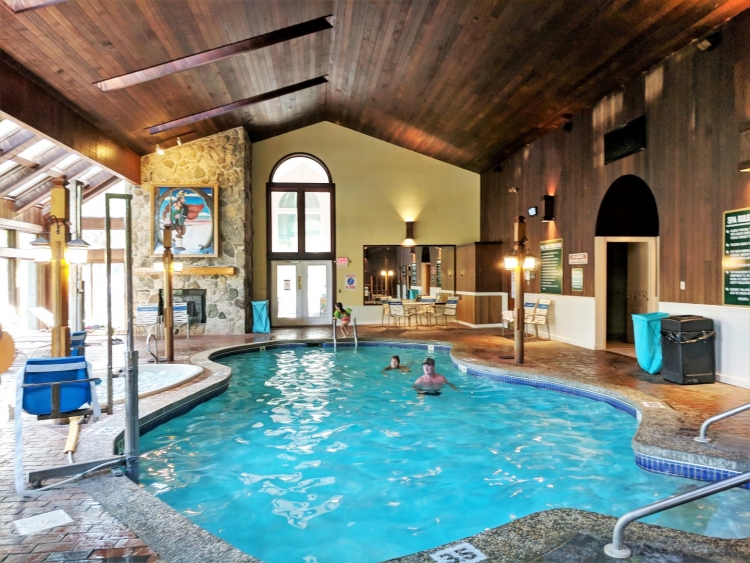 If you have toddlers with you, there is a small playground on site and there's a sandbox as well. During our visit there were nightly activities but we sadly missed the face painting session (don't tell Little Monkey, okay?). Remember to read the flyer that is given to you at check-in, because it has all the details you need to make the most of your stay at the Nordic Village Resort with kids. The resort is peaceful and you're surrounded by some of mother nature's finest work so be sure to let the kids roam around and explore!
You definitely need a car to explore New Hampshire and luckily, Nordic Village Resort offers plenty of free parking spaces right by your apartment. It was only a ten minute drive to Story Land and within a 15 minute drive you will find plenty of restaurant options and a grocery store as well. This  family friendly New Hampshire resort offers a variety of packages so be sure to check those out as you plan your visit!
Since we are going into the fall season, I should mention that New Hampshire is an absolutely stunning spot to witness the fall foliage at, and if you're looking for some fall inspiration this site has you covered!