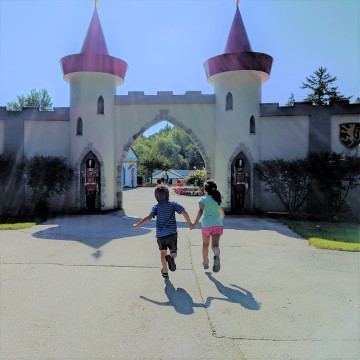 When we decided to visit New England I knew I wanted to drive through New Hampshire JUST to visit Story Land. After our German theme park discoveries during our #MurphysDo148Days trip last year, we are smitten by German themed parks and Story Land did not disappoint. Having spent a day at Story Land in New Hampshire with our kids  I have some tips to share if you plan to visit Story Land with a baby or young kids. Quite a few of my friends who live in Maine told me that they have season passes to Story Land or that they visit each summer because their kids love it and now I know why!
Disclosure : We were guests of Story Land but, as always, opinions are TOTALLY ours!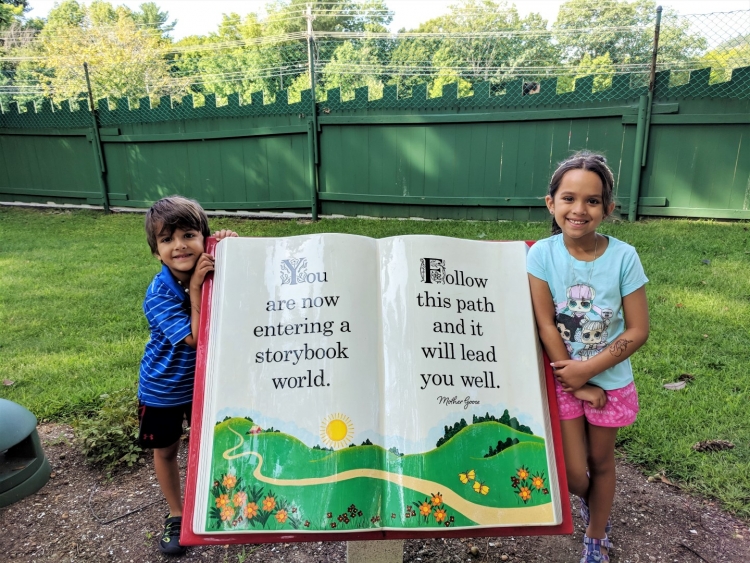 If you've been reading our stories for a while you know that I am NOT a fan of doing things solo and that includes taking both my kids to a themepark by myself. Yet, that's exactly what I did and not only did I survive the day but I had fun as well! Chris was on a craft beer hunt (remember his search for Heady Topper?) and spent five hours driving back to Vermont to purchase more Heady Topper and Farmstead Hill brews while the kids and I spent our day at Story Land. We arrived at 10 a.m. and didn't leave until 3:00 p.m. despite the insanely high temperatures. We lucked out because school had started for most kids in New Hampshire and many avoided the park because of the high temperatures. This meant that we barely stood in any lines (longest was 10 minutes) and this totally added to the positive experience we had.
Tips for Taking Young Kids to Story Land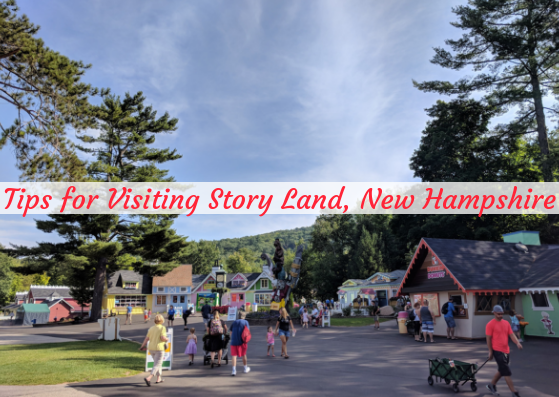 Get there early and plan to stop for breaks as needed
Bring snacks as you can bring food in with you (no bag checks either)
Bring a refillable water bottle as there are water stations throughout the park
Make use of the baby room  and family washrooms. The baby nursing room is air conditioned too!
Start with the rides and save the story book section for when you need a break as there are benches to sit and watch the kids play at the treehouse or in the sandbox
Bring swimsuits and change of clothes as there is an awesome Oceans of Fun Sprayground (splash pad) and various mist stations (great for hot days)
Make use of the train if you plan to travel between various sections at the end of the day. The park is easily navigable with young kids but having the train was a god send around  3 p.m.
There is a parent swap area if you're with a child who can't go on a particular ride. Most rides required a 36″ height requirement. Our 4 year old was able to go on all except 2 rides he wanted to go on and our 6 year old was able to go on all the ones she wanted
Keep in mind that a couple rides only allow for one adult and one child while at the same time requiring an adult to accompany any child below 48″. If you're visiting as a solo adult, most attendants will watch your child while you go on the ride and allow you to swap one child for another
Park entrance fee is free for kids under 3 years of age and you have access to unlimited rides during your visit with the entrance fee. If you have the chance to make use of their "visit in the afternoon and return for free" offer, it's a great way to break down a visit to two days without paying twice
Story Land is only open during the spring and summer so be sure to check their opening days and times before you plan a visit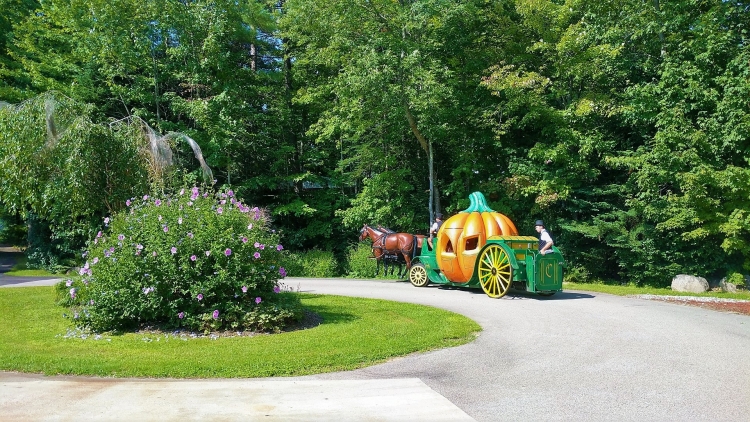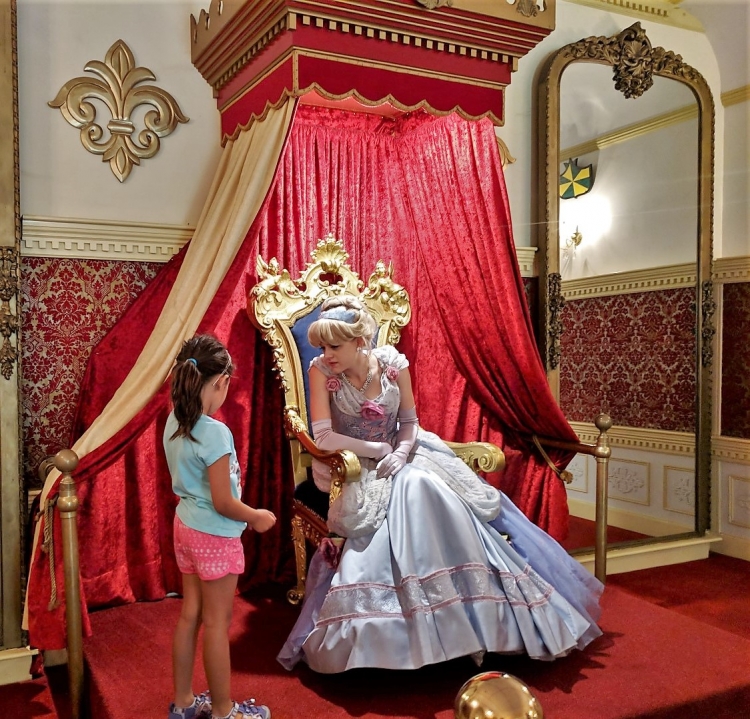 The staff at the park were extremely helpful and very kind towards the kids. There were happy to watch over Baby Boy or Little Monkey when I had to take one on a ride while the other didn't want to or wasn't allowed to ride that attraction. We visited during a food truck festival and grabbed a few tacos (it was cash only) but noticed a Lobster Alfredo Poutine at a cafe (oh my!). Sadly I didn't have the energy to grab one on my way out but did swing by Dunkin Donut for a $4 cold coffee!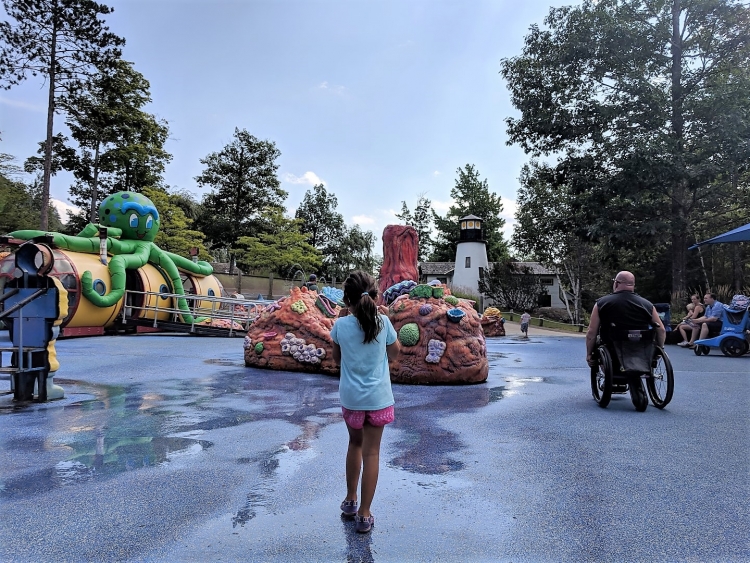 If you're planning to take young kids to Story Land, GO! It's a fun spot and has rides for toddlers and pre-schoolers in addition to the more adventurous rides for older kids. I'd say the ideal age to visit would be between 2 and 12 years old. That said, 37 year old me loved the Polar Express and freaked out on the Roar O Saurus (especially when Little Monkey made me go on it twice!!). The carousel at Story Land is one of the only two clockwise spinning carousels in the world so hop on it with your kids! We didn't catch any shows but did meet Cinderella. We wanted to hangout with Daniel the Tiger but opted to hang by the splash pad during that time slot. Our friends told us that their kids love the shows at Story Land.
Since Chris was still shopping for beer, the lovely hostess at the entrance called a taxi for us and we went back to the Nordic Resort to relax!