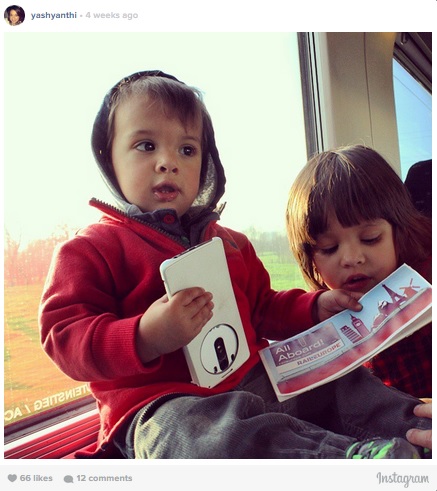 On our very first travels with Little Monkey, who was a mere 2 months old, we took our first Rail Europe journey as a family. All I remember was how easy it was for me to book the tickets from Toronto prior to departing for Mumbai and that the one way journey between England and France was stress free. During our Belgian travels last month, going to Bruges was my top priority and so I decided to see if travelling on Rail Europe with kids was an option for us. What do you know…it was! As you may recall, we love our flights but if there's a train, we've found it to be an easier way to travel with kids (and the many bags!).
Disclosure : We received complimentary passes, but as always, opinions are totally mine!
Can you buy tickets at the train station? Absolutely. However, if you're a planner there's quite a few cost savings to be had by purchasing passes well in advance of your travels. If you live in North America, Rail Europe makes life easy for European rail travelers because they combine the maps, schedules and fares for over 50 different train companies across Europe. Your Rail Europe pass enables you to hop on any train and jet to a new European destination easily. My hope is to one day spend a couple months exploring Europe with a Global Pass. One day soon I hope! I can TASTE Spain just thinking about that future trip.
In Belgium, kids under the age of 12 travelled for free on the Brussels to Bruges sector as long as there was one adult accompanying the child and so Baby Boy and Little Monkey didn't need tickets for the journey. However Little Monkey is well past the 'sit on my lap' stage and so we tend to buy tickets for her wherever we go and so we got her a first class ticket as well.
We received our tickets before we left our Toronto home and so we had flexible passes to get us from Brussels to Bruges and back again for whenever we chose to travel. I can't wait to share all about how I fell in love with Bruges but I'm going to save that for another post. Given that the train was fairly empty and that there was ample room for the kids to run around, I was able to capture some great Instagram shots of them goofing around and being amazed by the scenery whizzing by.
We arrived at the Central station minutes before our train and got distracted by a mini market selling some delicious smelling goodies. Only to be reminded that we had to catch the next train or wait another half an hour for the next one. Opps! We didn't have time to look for an elevator and so the hubs carried our umbrella stroller down a flight of stairs. On our return we found that elevator! Both train stations have elevators so bringing your sturdy stroller is a good idea. We took a flimsy umbrella one to Belgium based on ill advice and definitely regretted that decision. 
Once on the platform things move very quickly. I mean VERY VERY quickly. The trains only stop for a minute or two so you must be ready to hop on your train as soon as it halts to a stop. Don't worry about your cart number, just get on and then figure it out once you're inside. There were quite a few confused tourists (including us) but luckily we figured it out! Phew! When you buy your tickets ensure to ask what your train's final destination is because that's what's listed on the boards and the trains.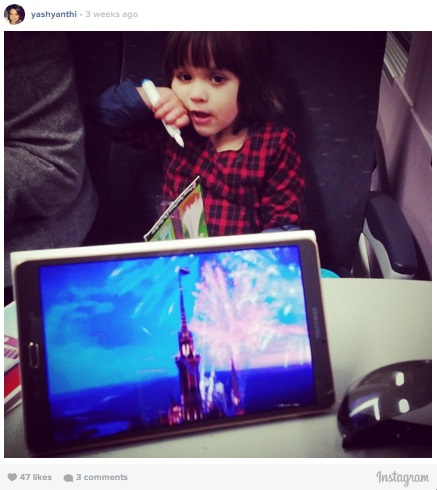 Once on board things were smooth as ever. We were in first class on a weekend and it was empty (We also traveled during the off-season). Baby Boy walked the aisles, Little Monkey played with her princesses and they both enjoyed watching Brussels whiz by to become Bruges. As always we had our tablet and plenty of snacks but we only had to pull those out on our return journey when everyone was exhausted. There's a supermarket right by the Bruges train station and so the hubs and our friend purchased some Belgian Beers and local chips for our return journey. There's no food and drink sold onboard and our conductor was super friendly. She only requested that we clean up after ourselves because she didn't want the glass bottles rolling around and of course, we had no issues with that!
Since the space was empty we were able to place Baby Boy in the stroller in the hopes of sneaking in a nap. The journey was only an hour and fifteen minutes and he wasn't keen on a nap (of course!). What's the difference between first and regular class? Our friends who had regular seats said that first class has more space in general and has the little table with four seats setup, which is great for families. There were washrooms on board but no change tables that we saw (luckily we didn't need one!). Given that the price difference was only 12 Euros during our weekend travels we thought it worth the few extra bucks.
If you're thinking about exploring Europe via rail check out Rail Europe and keep an eye out for deals because they always have great promotions, especially for group (2 to 5 people) travel. If you're an Instagram fan like I am…check out the my fellow IGTravelThursday buddies, all of whom share a passion for travel that comes out beautifully in their Instagram feed! Don't blame me if you end up booking some travels after your read their posts.
What's your take? Do you enjoy train travel with kids?