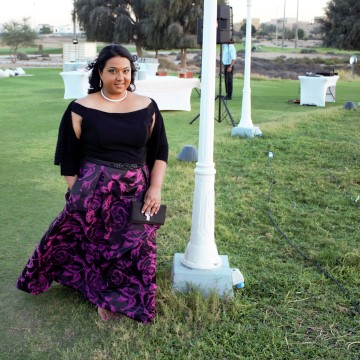 How many times have you been invited to an event only to realize that it comes with the expense of having to buy a new dress? As I grow older the option of wearing cheap "wear once and done" dresses are no longer a fit for my lifestyle and so when a friend introduced me to Rent Frock Repeat I was intrigued. The philosophy of this dress rental shop in Canada is "Less Stuff More Life". A motto I can totally get on board with! However, partly because I'm brown and partly because of my mom's upbringing, I have never been able to shop at second hand stores and so I wasn't really sure I could actually make use their service. I first heard of Rent Frock Repeat back in 2012 and since I'm not one to dabble in online shopping for dresses I ignored them for years. This past December Rent Frock Repeat opened a store in downtown Toronto and my friend invited me to join her there before we went on to our next event. What I saw amazed me and they offered me the chance to rent one of their dresses!
Disclosure : This post is in partnership with Rent Frock Repeat but, as always, opinions are TOTALLY ours!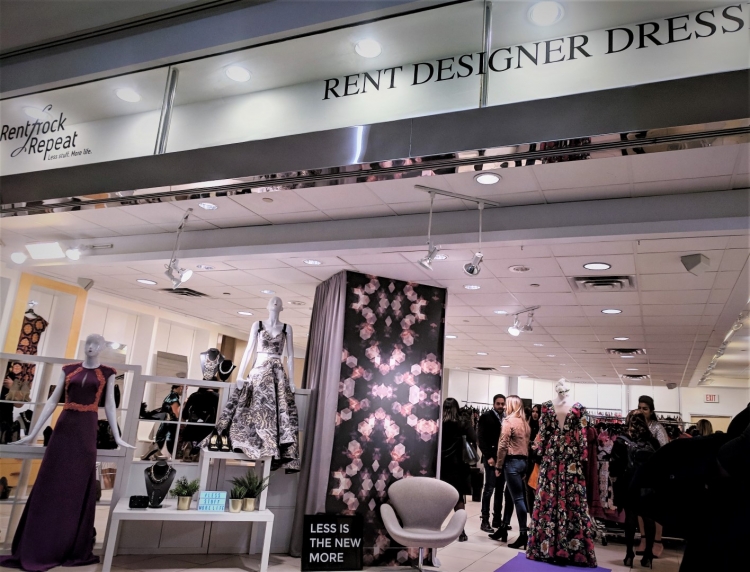 It wasn't until months later that I actually took them up on their offer. Remember our Dubai trip? It was a week before the trip and my mom asked me what I was going to wear and I mentioned that I'd probably wear one of the 2 ball gowns I have that still fit me (let's ignore the 12 others I'm hoarding in the hopes of one day fitting into them). She was horrified! "How can you wear the same dresses you have been wearing for every occasion for the last three years?" She had a point. Most of my Facebook pictures from previous weddings had me in a blue gown, a purple dress or a simple black a-line. This is when I remembered the Rent Frock Repeat offer and I decided to set up an appointment but given my busy schedule that week, I wasn't actually getting a consultation until the day before our flight! As you can imagine, I had my blue dress as my back up plan.
I find it very hard to find dresses I love. I'm only 5 ft tall (I swear I was 5″1 but not according to the latest measurement), wear a plus size, always insist on wearing dresses with sleeves and can be quite picky when it comes to being comfortable in the clothes I wear. Surely I was not going to have any luck but I had to give it a go.
As you walk into the Rent Front Repeat store in the financial district you'll be amazed by the many options on offer. I spotted quite a few labels I'm used to seeing on the red carpet during award season! They carry a range of styles and sizes which actually made it hard to choose one from the many that I liked. Luckily the consultant knew exactly what worked for my body type and after she took my measurements she presented me with 5 options. I liked 4 of the 5 and that was a big surprise to me. I mean… how on earth did she find the perfect options for a short, plus sized, picky person who only wears dresses with sleeves? MAGIC!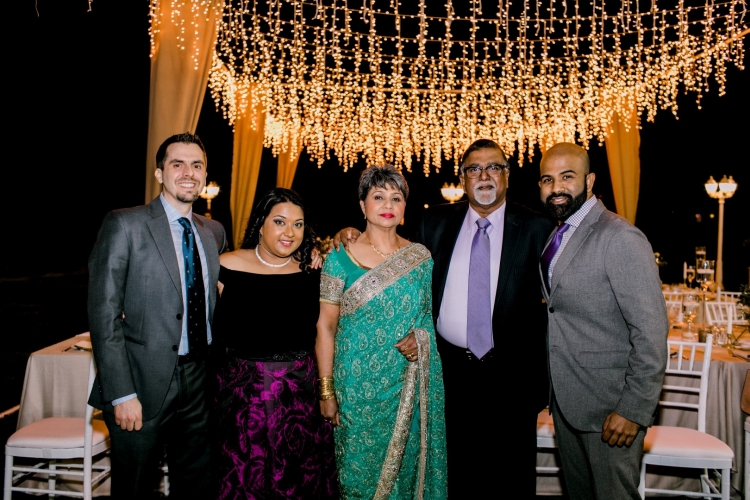 The consultants really know their stuff and she made a point to mark the sizes and styles in my file so that in the future I could easily go online and order them without having to go into the store. Given that we're big on de-cluttering and cutting down on stuff in our condo, Rent Frock Repeat is a great solution for me. Dresses rent for $50 to $300 for a period of four to eight days and come with a prepaid envelope so that returning a dress is as simple as dropping it in a Canada Post mailbox. Given that in the past I was spending an average of $400-$600 on a dress, this brings some savings my way.
The dress I ended up wearing for my cousin's wedding in Dubai was a Carmen Marc Valvo Pink and Black Off-Shoulder High Low Dress. I felt fab in the dress but more importantly, it was comfortable, totally my style, had pockets and travelled well in my suitcase! I noticed that most of the dresses I tried on had pockets and I totally loved that! The dress would have cost me less than $150 (including a small insurance charge) to rent (I received a complimentary rental though) and it retails for $400 when I checked on line! I usually would have used those savings into our travel budget so that means more fun during our travels.
When I shared my visit to the store on my Instastories the main question I received was about the quality of the dresses and if they were clean. The answer is YES! Everything was spotless and looked right out of a luxury boutique. They take great care of the frocks, that's for sure. All items are expertly dry cleaned to the highest standards. Their dry cleaners, Creeds, has consistently landed in the "Top 10 in North America" list according to Leading Cleaners International. In the unlikely event Creeds might not be able to take care of everything, a small insurance charge will ensure no additional cost to you. So don't fret about those occasional wine spills or grass stains! I actually had to kick off my heels and run around doing last minute errands on the golf course the night of the wedding and I must admit that the dress I chose made it so easy for me to rush around without being dainty and that was a huge relief.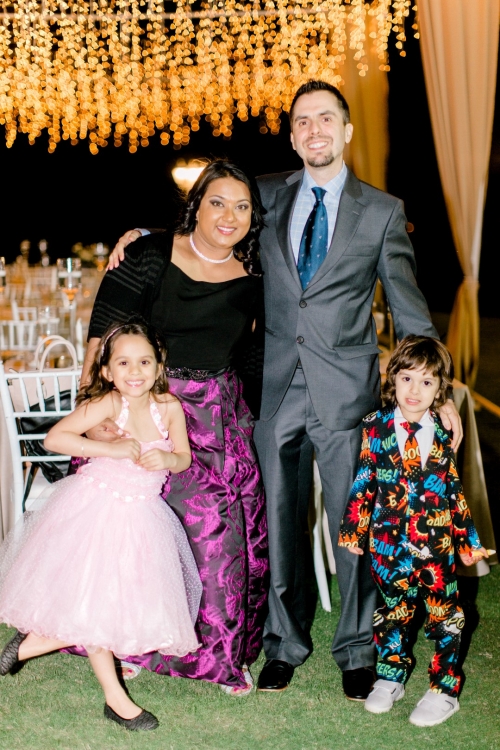 You can book your FREE consultation and do it in person at a store or via Skype. I think it's worth checking out as there's no obligation to rent anything until you have a need. It's always fun to play dress up and there's no fee for going in and trying out the dresses! If you go in, do let me know which dresses you like. They even have shoes, bags and jewelry for rent so you can come up with an entire outfit. Definitely something I am going to keep in mind for future events!