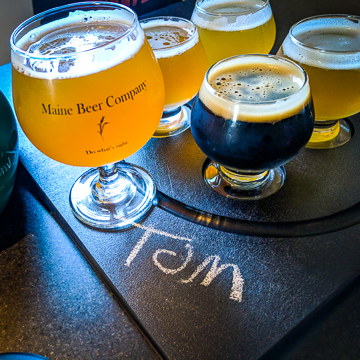 Maine is one of the premier craft beer destinations in the United States. Second only to Vermont in the number of breweries per capita, the state's residents have embraced craft beer. One is never too far away from a brew pub when exploring continental US's northernmost state.
For those who live in Maine and love beer, it's a good idea to download the Main Beer Trail, a guide to Maine's best breweries. The guide is usually updated three times per year and so it's an up-to-date map to the numerous breweries throughout Maine. I count 100 breweries on the May 2018 version of the map, and I am sure a couple more have opened since.
We always make it a point to discover as much beer as we can during our travels. Though we certainly didn't visit all 100 breweries, we made a number of great discoveries travelling across New England's largest state. Here are some of the highlights of our trip.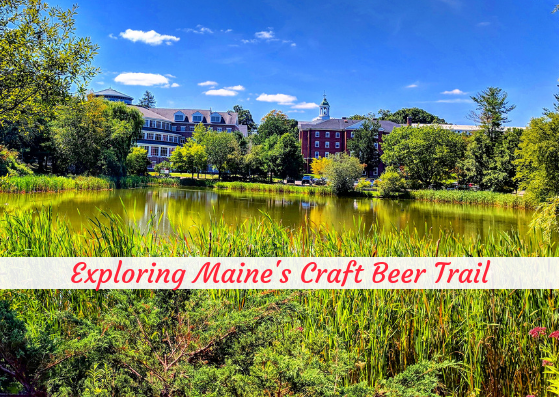 Ebenezer's Restaurant and Pub
In a 2008 Beer Advocate article, Ebenezer's was named the the Best Beer Bar on Planet Earth. For a small pub at the eastern edge of the White Mountain National Forest, more than 50 miles from the nearest city, that's quite a distinction. The accolade is well earned, however, because Ebenezer's has one of the most impressing tap lists I've ever encountered. With beer on tap from numerous Belgian brewing legends, including 3 Fonteinen, Oud Beersel, and Fantome, as well as a bottle list than features multiple beers from the Cantillon Brewery, I was astounded at the selection. I wanted to know their secret. To have so many kegs of hard to find Belgian beer is quite a feat.
The food at Ebenezer's was great too. I enjoyed a fine bowl of chili while Yashy had a hamburger. Located in the Lake Kezar Country Club, it's a perfect spot to play a round of golf and then enjoy a few beers on an outdoor patio. We discovered the place deep in the Maine countryside and it was so inviting that I would happily spend Christmas within its walls. If only there were an upstairs inn!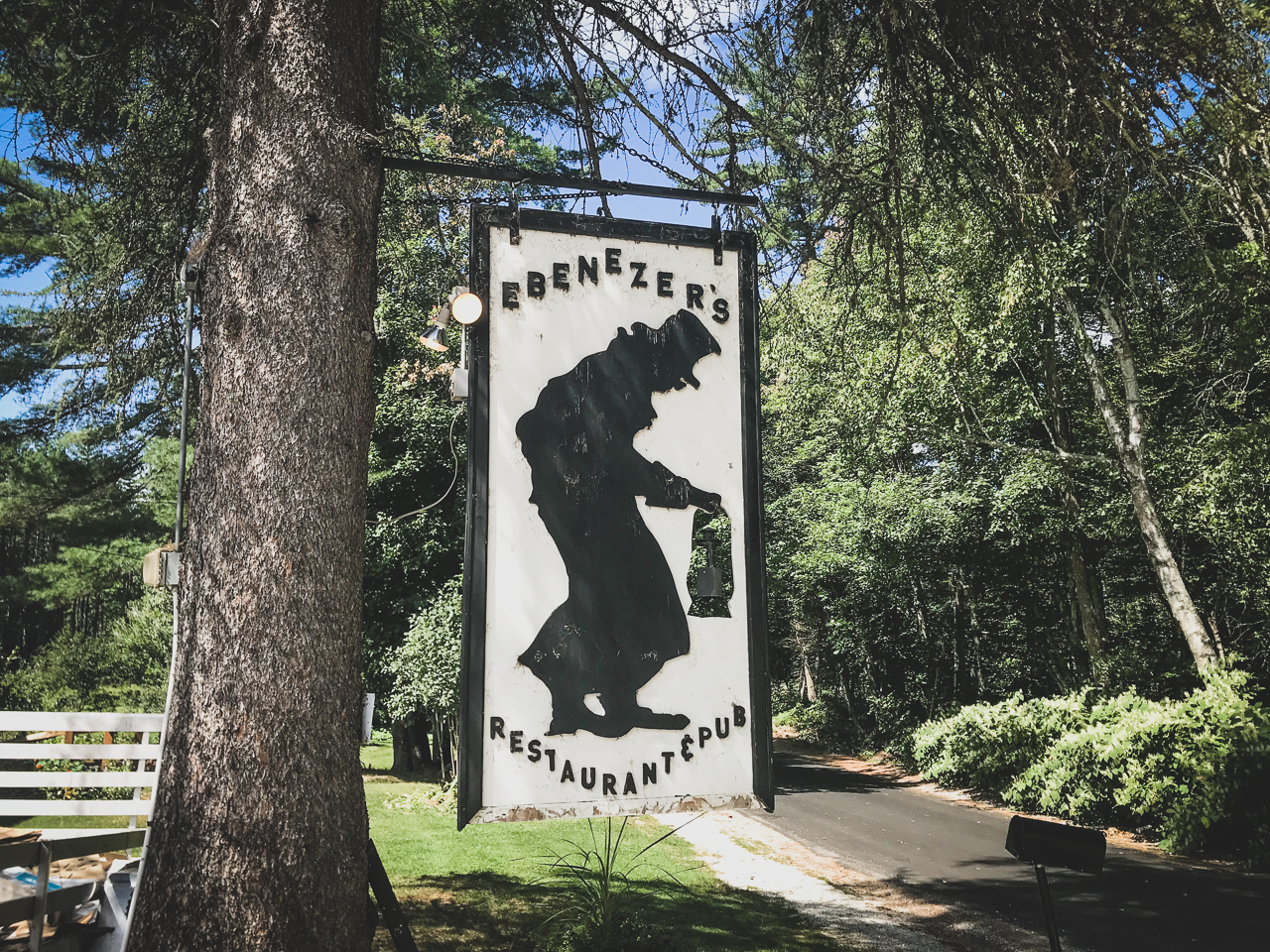 [themify_hr color="gray" width="100%" border_width="1″ ]
The Maine Beer Company in Freeport
Probably the most well known craft brewer in the state, the Maine Beer Company offers a perfect respite for anyone who has spent an afternoon in Freeport, a popular shopping area with dozens of outlet stores from major fashion brands. After fighting through crowded stores, we stopped in to enjoy a reasonably priced flight of beers and a wood fired pizza prepared outdoors on the patio.
The Maine Beer Company mainly brew IPAs – the American Stout, Mean Old Tom, being the main exception. If you enjoy a good IPA, this is a great place to visit. New England IPAs have become some of the most sought after beers in the world and breweries everywhere are trying to emulate the citrusy flavours. Dinner, Maine Beer Company's most popular beer, is a fine example of the style. Sadly, we arrived here the day before its latest release. Call ahead of you are looking for that one.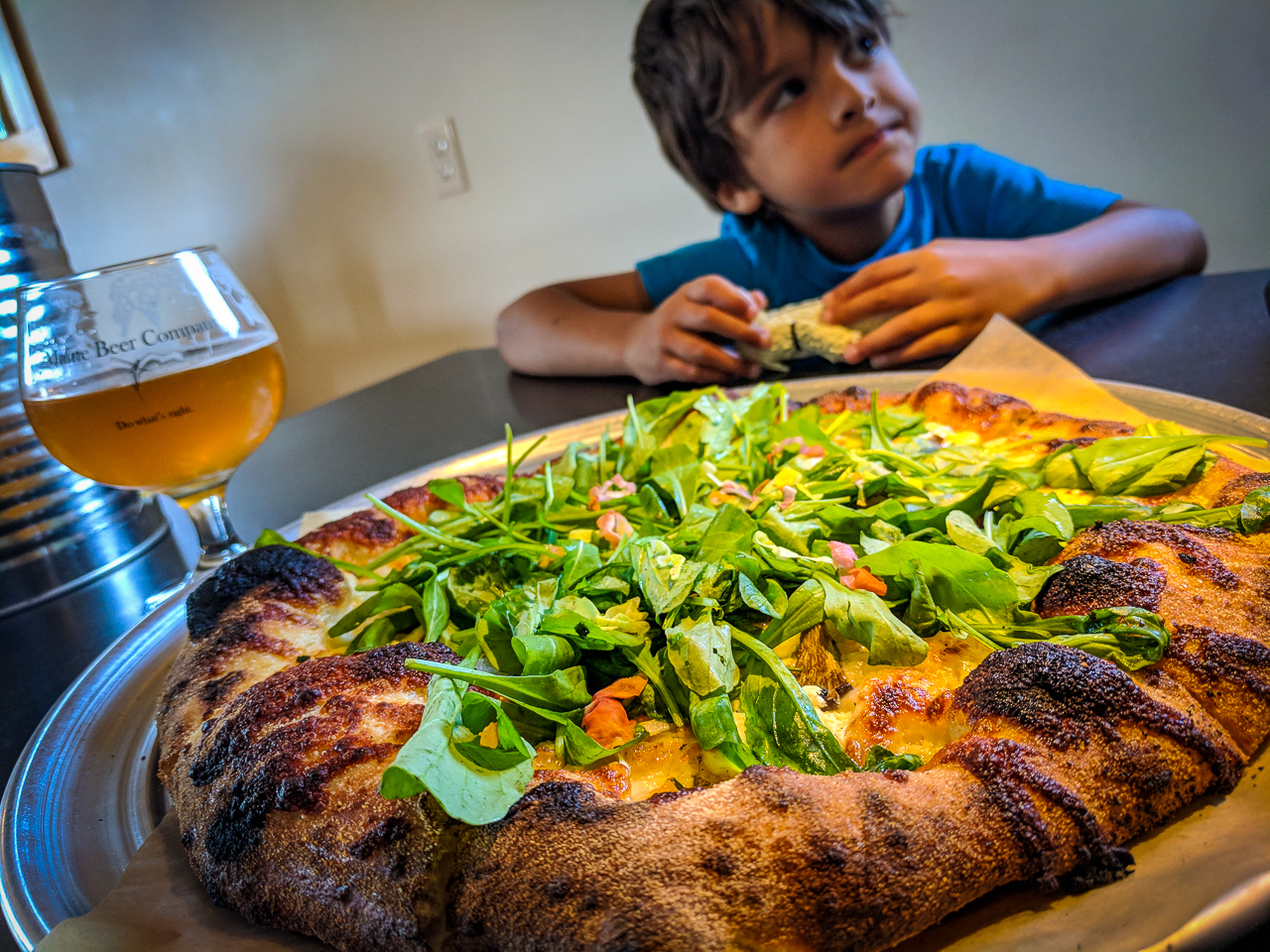 [themify_hr color="gray" width="100%" border_width="1″ ]
Industrial Way in Portland
This is my kind of industrial park, a cluster of brewers honing their craft on the outskirts of Maine's largest city. In one large warehouse, three independent operations brew some of the finest beers I've tasted in the state. The first brewery, Foundation Brewing Company, offer numerous styles and have a nice range of both sour beers and IPAs available. Around the back, two small brewers, Austin Street and Battery Steele specialize in IPAs, similar in style to the hazy classics produced at Boston's Trillium Brewery. All three breweries have an outdoor seating area that allow for an idyllic afternoon of beer drinking and many had games on hand (which the kids loved).
Next door to this magical warehouse, Definitive Brewing Company serve a range of IPAs, Stouts, and German Kölsches. Across the street, another of Maine's most famous brewers, Allagash, provides visitors with a wide ranging selection that includes a number of barrel aged beers and wild ales. And if you are the non-beer fan in your group, the area is also home to the New England Distillers Tasting Room, which offers Rye Whiskey, Gin, Rum, and, of course, American Bourbon.
[themify_hr color="gray" width="100%" border_width="1″ ]
Craft Brew Underground in Auburn/Lewiston
In the Auburn/Lewiston area, the twin cities that make up Maine's second largest urban area, Craft Brew Underground offers close to a dozen craft beer and an extensive bottle list of beers from across the United States. The focus is local brews, as it should be in beer-rich Maine, but this is a great place to discover some of America's most popular ales.
The pub is located along the Androscoggin River and in a nice downtown setting filled with New England charm. We even found a few board games suitable for the kids so a stop into this underground pub can even be a family outing. If you are hungry, the Gritty McDuff's Auburn Brew Pub is right across the street. It's Maine's original brew pub and has a number of locations in the state. The one in Auburn has lots of seafood options and is a fun place for families.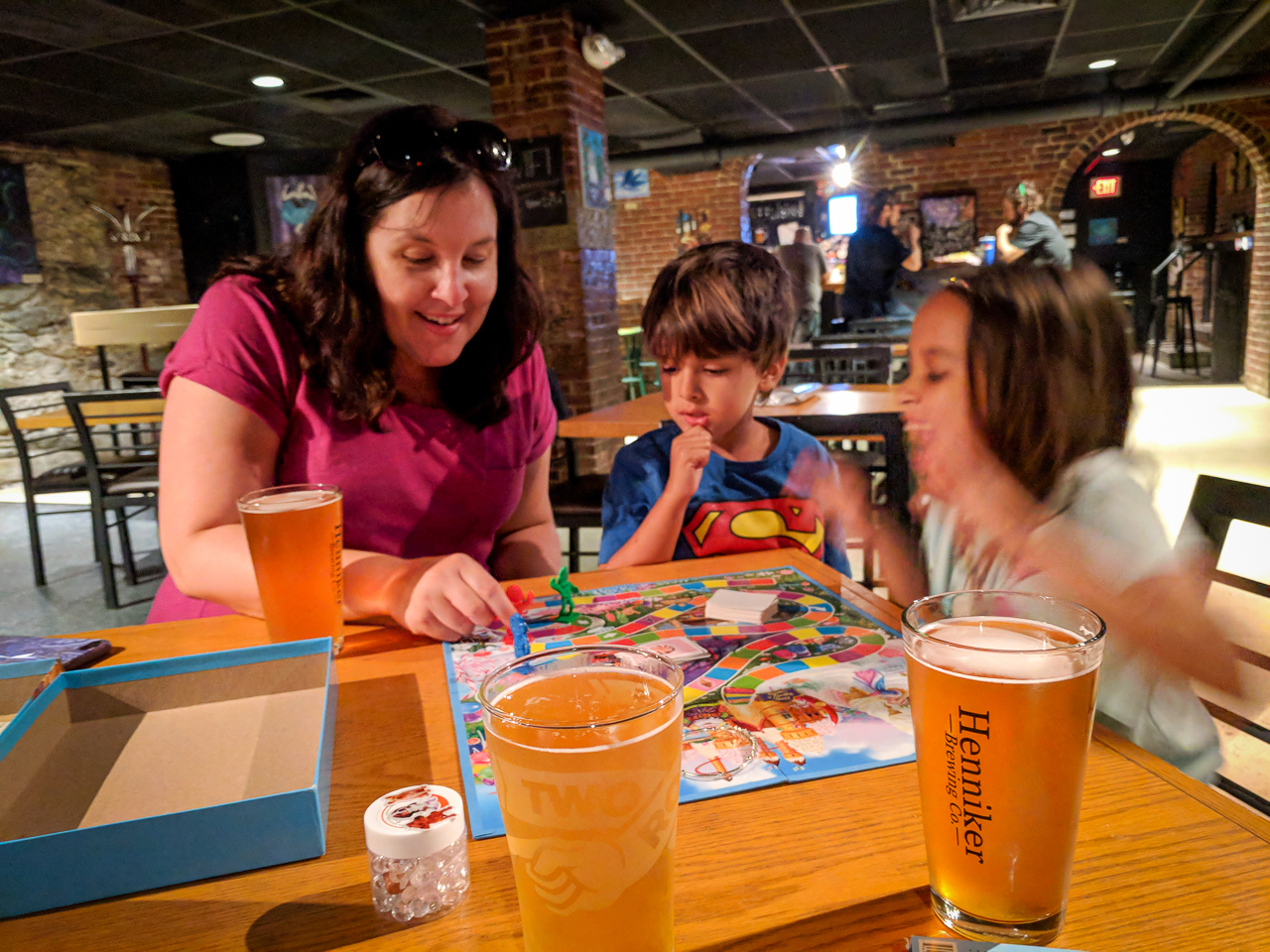 Maine is a pretty fun place for beer exploration. Even the small towns we explored would usually have a local brew pub, often taking advantage of the great Maine outdoors. We don't get there very often, but when we do, finding the perfect bowl of clam chowder, hunting down lobsters, and sampling beer are activities that we love. I am from Nova Scotia, Maine's Canadian neighbour to the East. The two areas a lot alike, and so Maine always feels like home for me.