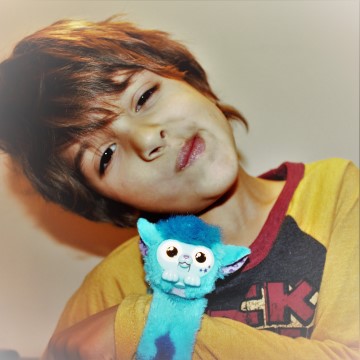 It's the most wonderful time of year and we've all got presents and merry-making on our mind. I guess it should come as no surprise that we do have to include a REAL toy as part of our holiday gift guide. You know, the kind that's there for pure entertainment and no secret learning skills parading as a toy ? The kids have their Santa list ready and they've been lucky because we've had the chance to test out quite a few toys leading up to the holidays. If they didn't have Wrapples at home, they were going to add it is what I was told by both of them. The moment they saw Wrapples, their eyes lit up and I knew this could be the hottest toy this year. However, I've come to realize that not many know about Wrapples for some odd reason (not enough YouTube videos of kids playing with them, perhaps?). Which may be a good thing because you'll still be able to find these adorable creatures on shelf! Who knows, perhaps they'll be next year's hottest toy? All I know is that Baby Boy and Little Monkey love they little creatures and I don't mind them, I'll tell you why! You can also win a Wrapple if you like what you read and see!
Disclosure : This post is in partnership with Live Pets but, as always, opinions are TOTALLY ours! 
So what exactly are Wrapples and why should you want to win one?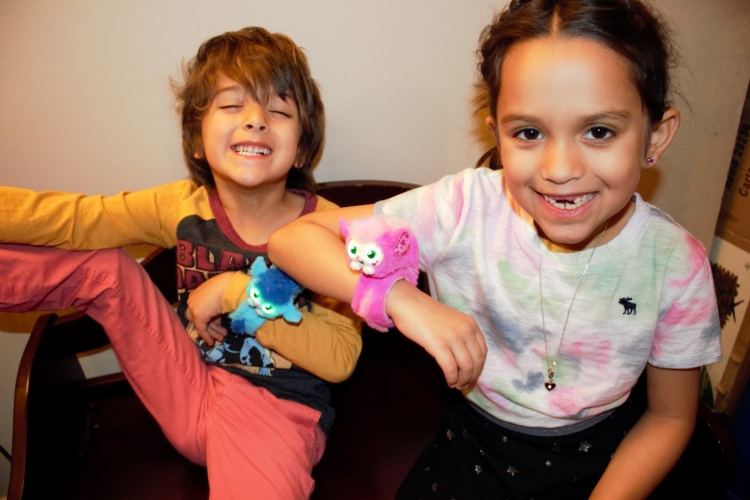 You want to win one because of the smiles on their faces. Let's be honest, these are little creatures who make annoying (to us adults) sounds but bring giggles and squeals from little ones. Wrapples are slap on plus bracelets with little creatures whose eyes light up. They "talk", purr and sing as well, especially when you get two of them together! There are over 50 sounds and reactions to keep your child busy for a good while! Are the noises annoying? Yup but it's not overly loud and since my kids insist on having on a few toys that make sound, I don't mind at all. Also, if you send your kids to their room, you can't hear anything (even living in a condo!).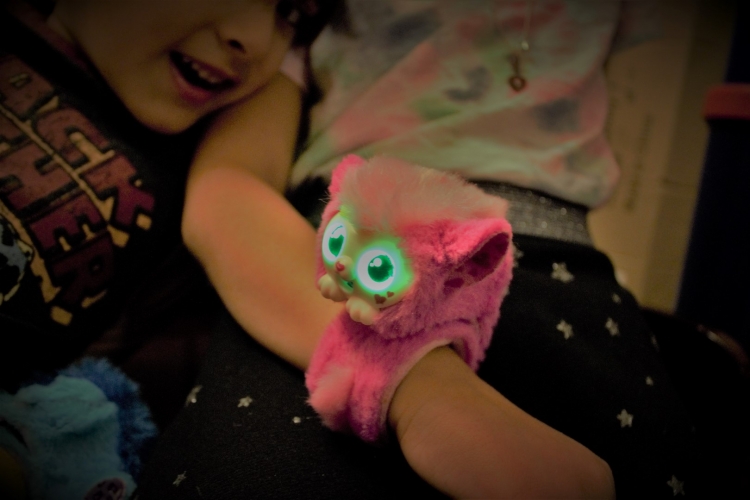 I like that they're very easy to travel with and in addition to being a fashion statement, it's also a great ice breaker for shy kids. Mine have made friends easily by wearing a Wrapple on their wrist. We haven't had any mishaps or spills on it but I reckon it's only a matter of time! The 2 AAA batteries that came with our unit is still going strong after a month of weekly usage. The kids only turn the Wrapples on for about 10 minutes when they play so it lasts a long time.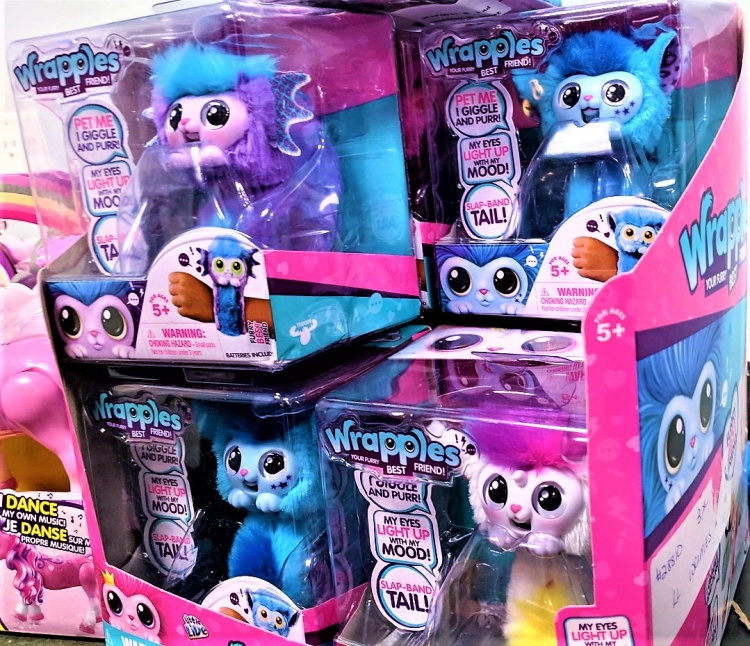 Retailing for about $25 Wrapples can be found at most major stores including, Best Buy, Walmart, Indigo and Amazon. They also come in a variety of colours
As part of our holiday gift guide, enter below for a chance to win a Wrapples of your choice! Ho! Ho! Ho! Good Luck!
Also, be sure to come back daily to see what else we feature on our 2018 Holiday Gift Guide and enter for a chance to win other great prizes!