Having grown up in Dubai, let me tell you that December in Dubai is absolutely lovely! As much as possible, I avoid the summer months when planning to visit Dubai with kids. And on our most recent family holiday to Dubai, we enjoyed some beautiful temperatures in December. There's plenty of thing to do in Dubai during December and if you're looking to escape the cold Canadian winters like us, and still soak in the Christmas vibe, Dubai should definitely be on your horizon!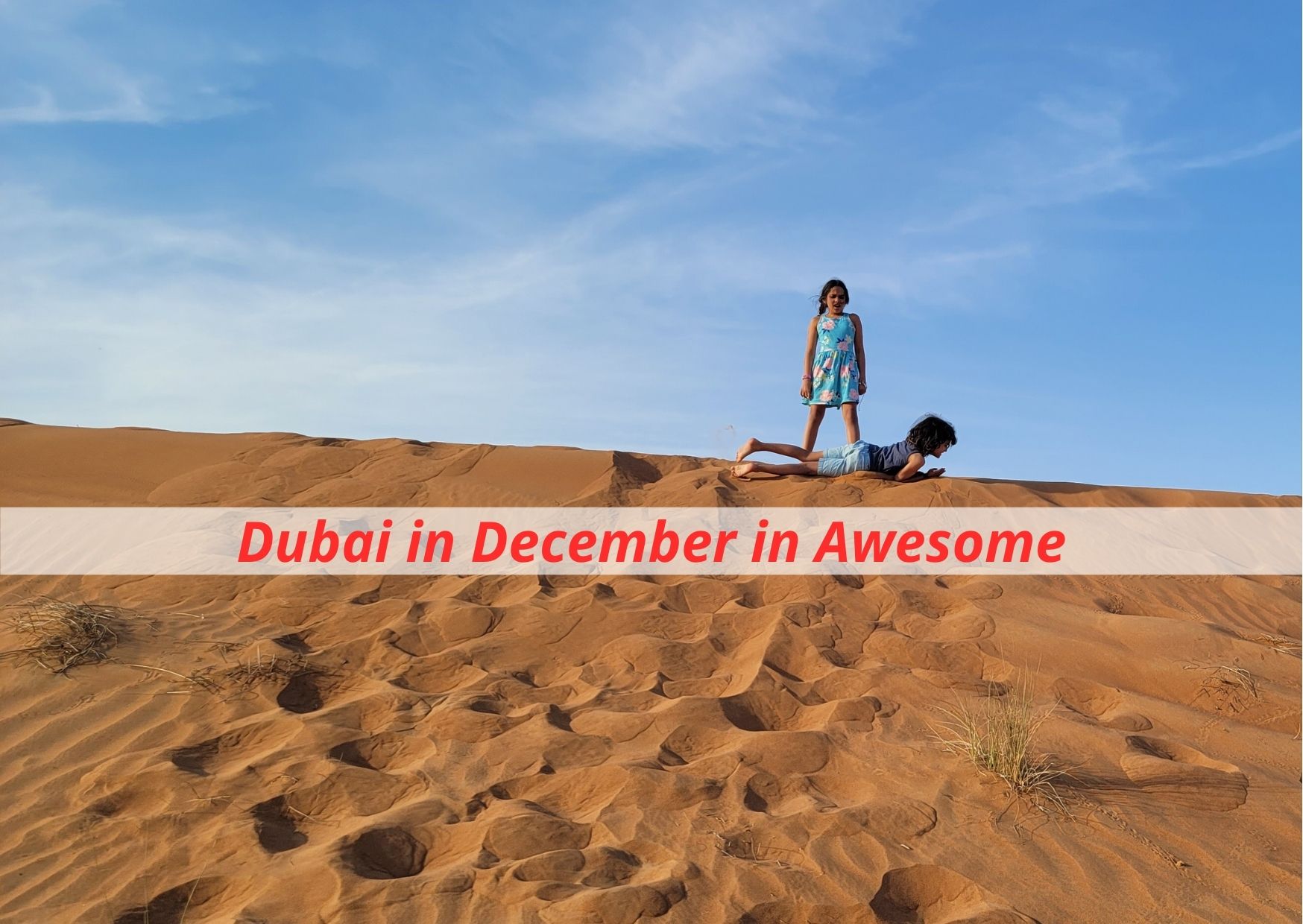 Please note that we visited in December 2021 and it was business as usual following pandemic protocols. Masks are to be worn indoors and no one asked us to show our proof of vaccination at any of the places we visited. IF you want to know more about Dubai's rules for travel, we share our "Flying to Dubai during Covid" experience here.
December in Dubai is Lovely, Here's Why!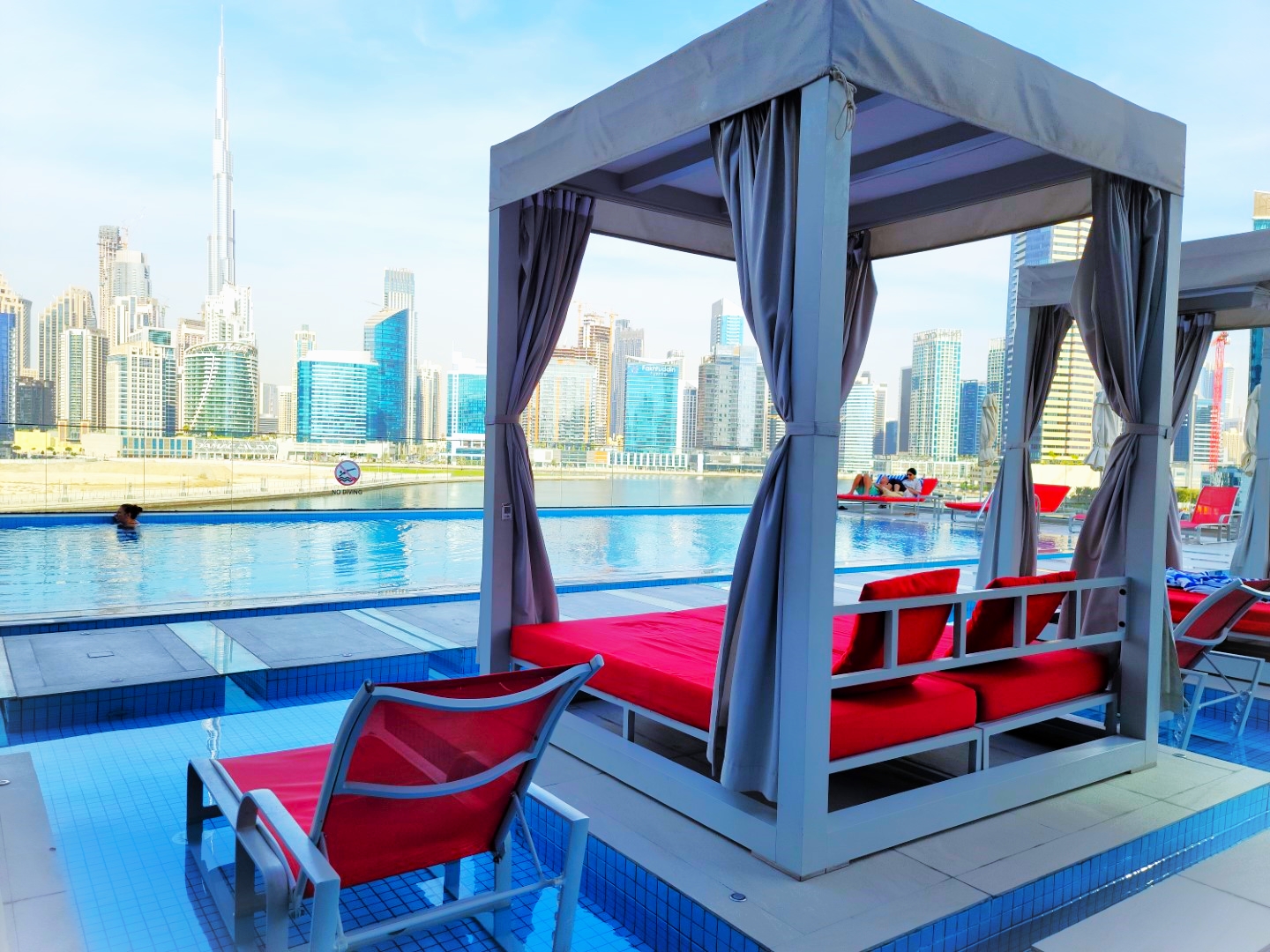 There's no need to sweat buckets but you're still warm enough to enjoy the outdoors and swim at the beach… that's a total win right? Our December trip to Dubai was fabulous and the weather was just what we were craving. Some heat but not insane temperatures.
Dubai Temperature in December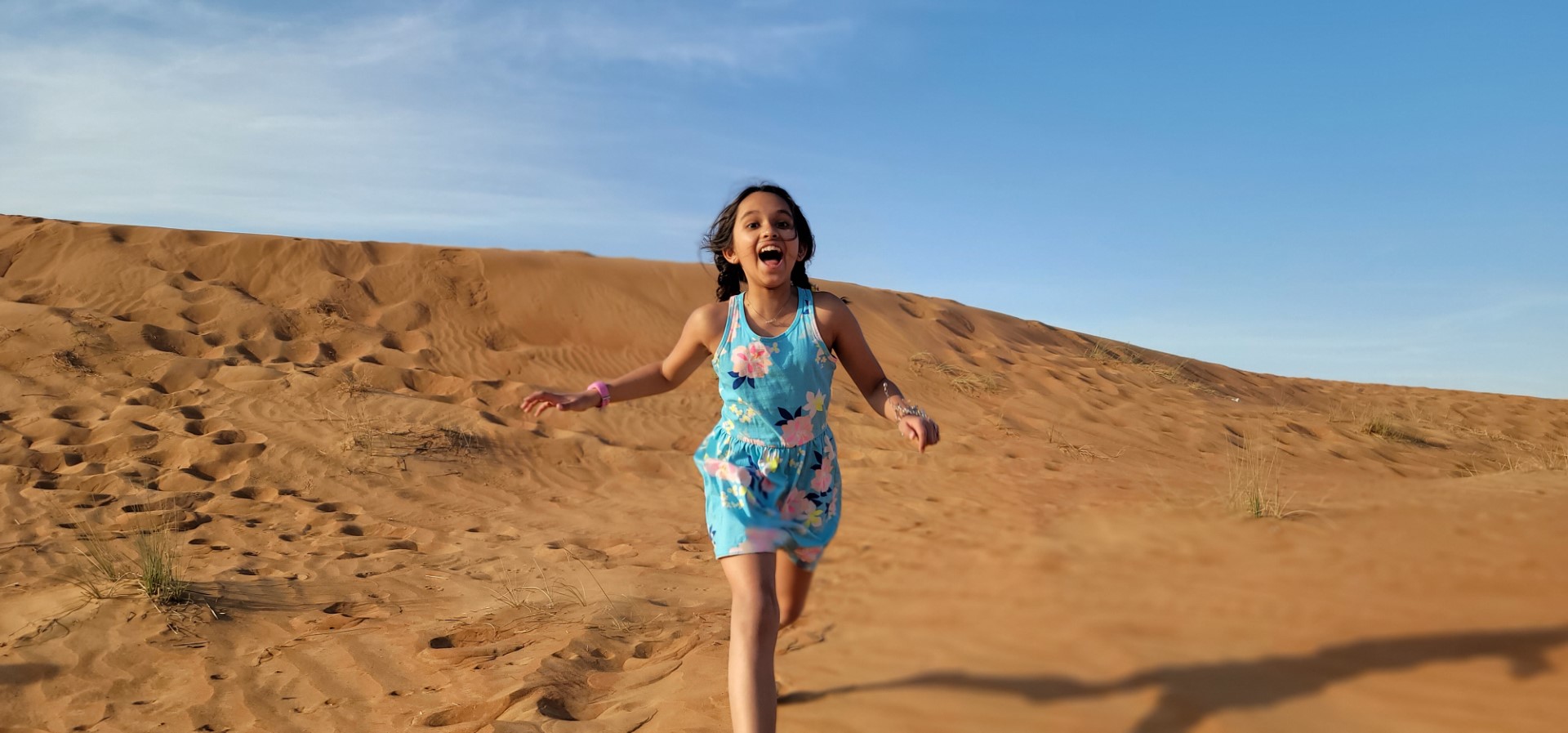 Personally I find the weather in Dubai to be fantastic in December. Especially when coming from cold countries like Canada. Temperatures oscillate between 18C to 28 C and it's still shorts weather during the day time. It can get breezy in the nights (and I always recommend taking a shawl with you if you're doing a desert drive) so bring a cardigan or hoody with you. On our most recent trip, we didn't need one even in the evenings. Summer in Dubai can get insanely hot so I prefer to visit between November to April because it's so much nicer. The kids were fine being outdoors in their sleeveless dresses and shorts in December and yes, even the beach was perfect!
Things to do in Dubai in December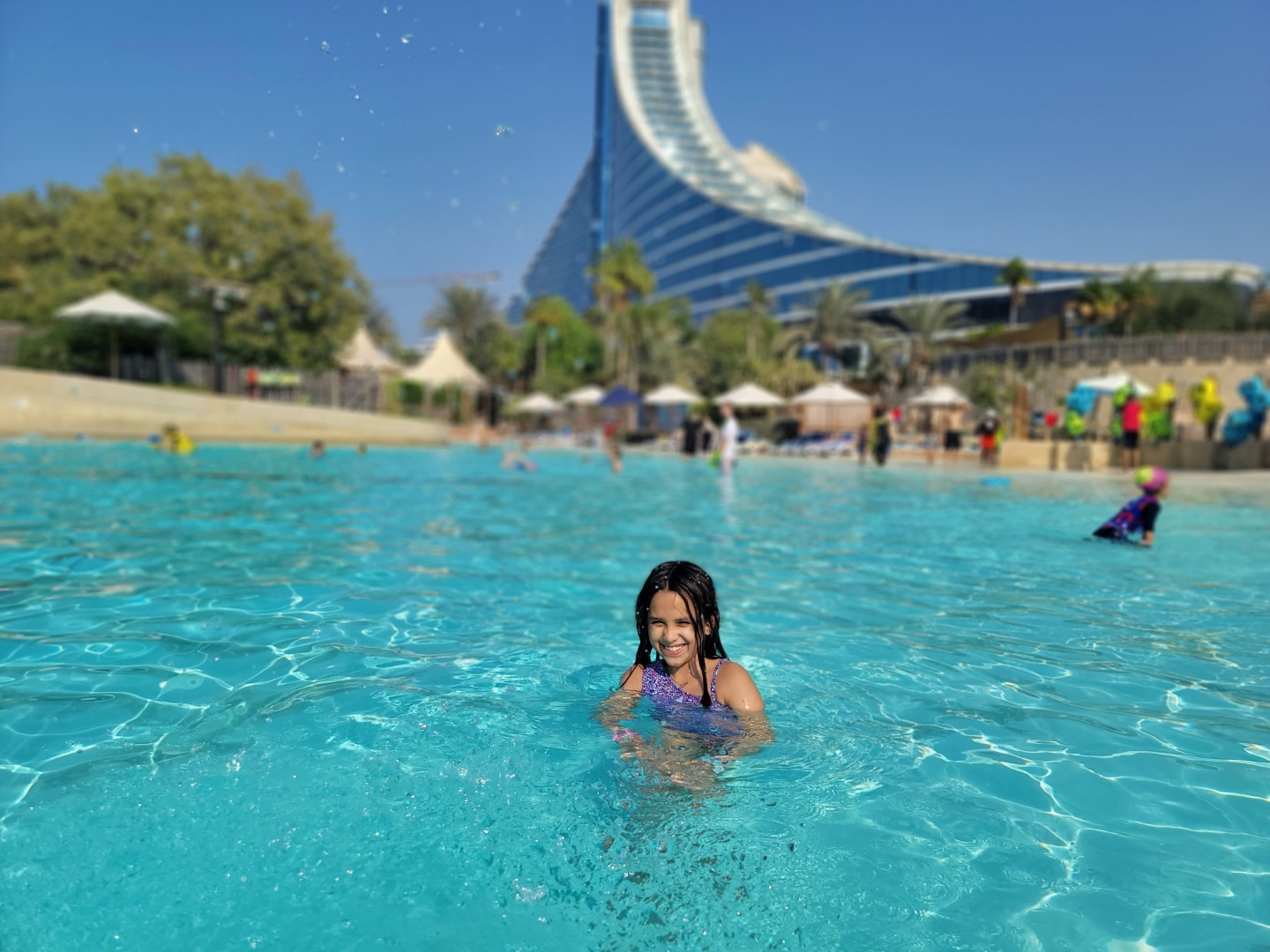 There's plenty of things to do in Dubai in December as everything is open. Yes, even the outdoor pools and waterparks. If you're planning a December holiday, Dubai should definitely be on your radar. With attractions and experiences galore, each and every family member will find a list of Dubai activities that satisfies them. Winter in Dubai is seriously fun! It's business as usual for the most part in Dubai but please carry your masks and hand sanitizer, you will need your mask at all indoor settings.
Marvel at the Malls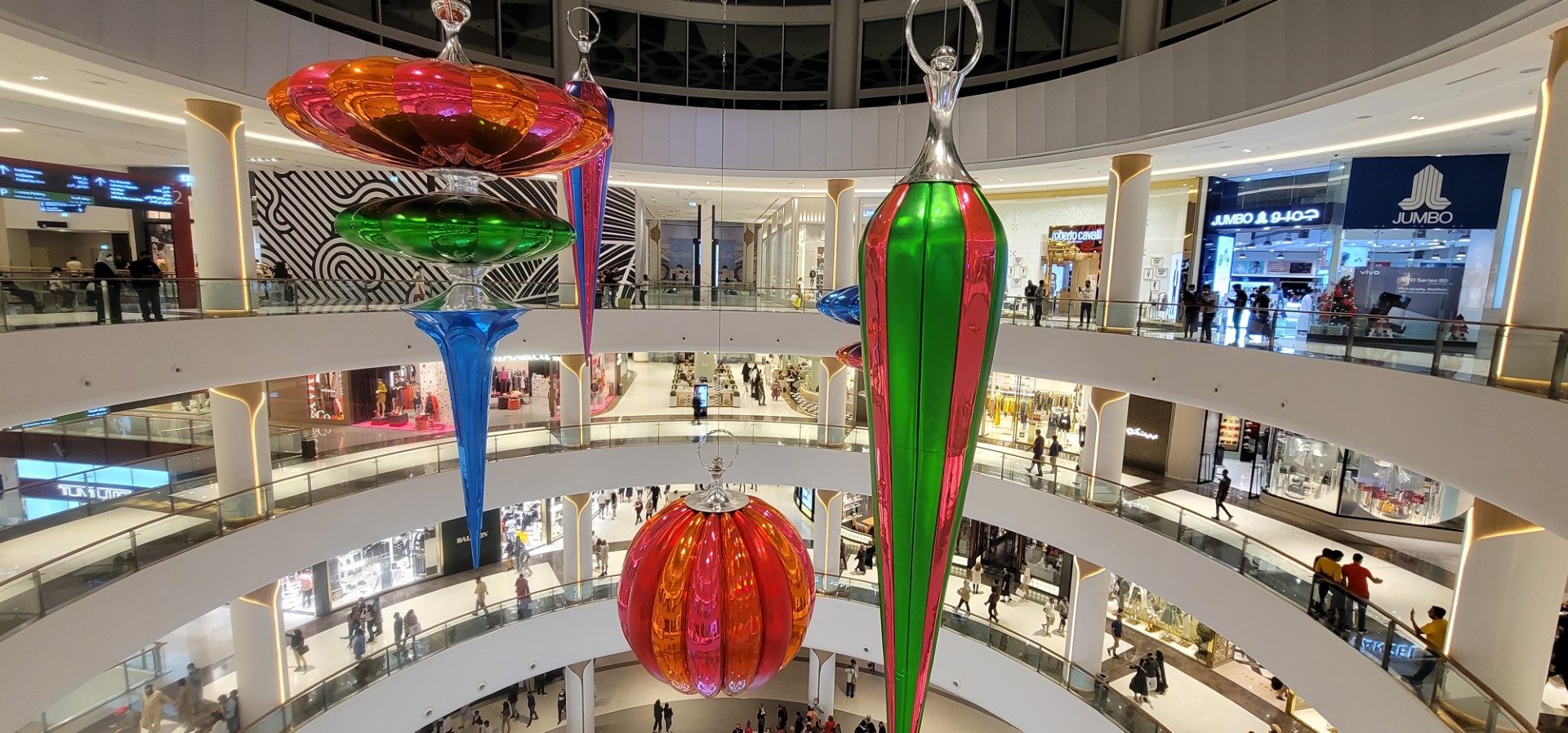 If all else fails, the Dubai Malls will entertain you for hours. I know it sounds odd but as you plan your list of places to visit in Dubai, explore the various malls and add a couple to your list. The malls in Dubai aren't just for shopping, they're also culinary and attraction destinations. If you're visiting Dubai in December, you'll definitely want to go check out the many holiday displays. Each and every shopping mall is decked out for Christmas and have free Santa meet and greet opportunities for kids too. I used to love the fake snow at the Wafi mall growing up and was thrilled to see it at Bur Juman. Now Akira and Apollo understand the thrill! Yes we have real snow in Canada and we tend to hate it come February, but seeing the fake version is definitely unique.
On this visit we obviously swung by the largest mall in Dubai, the Dubai Mall, and caught the famous lightshow. Sadly we didn't explore Kidzania or the Aquarium but they're certainly must do kids activities in Dubai in our opinion (having done them on our previous Dubai holiday).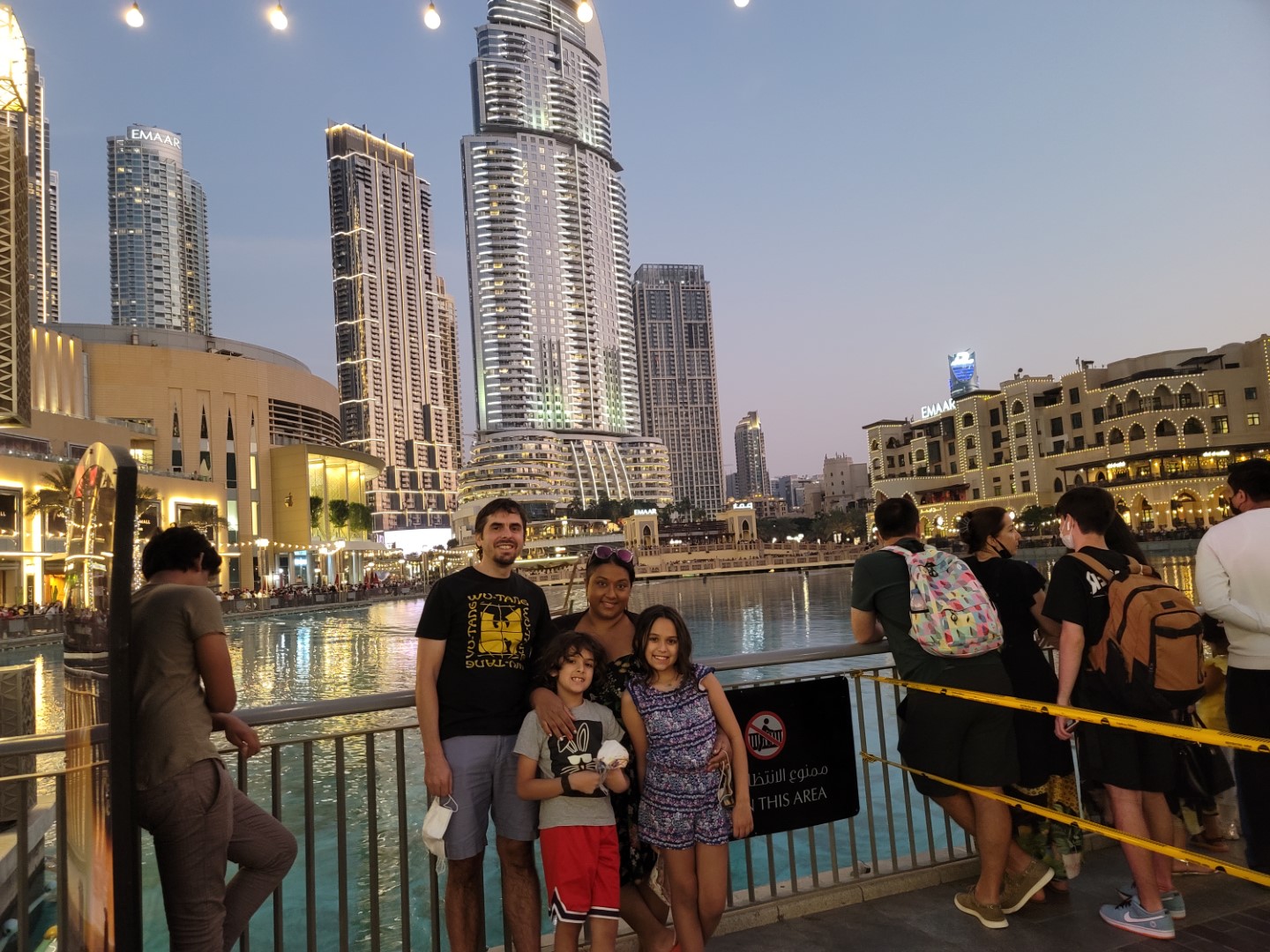 The Dubai malls are definitely a must do Dubai activity in my books, especially during the month of December. In the summer we visit the malls to escape the heat but in the cooler months we visit to embrace the festive spirit. If malls really aren't your thing, then check out Souk Madinat which was also decked out for the holidays with a Christmas Bazaar.
Head into the Dubai Desert on a Safari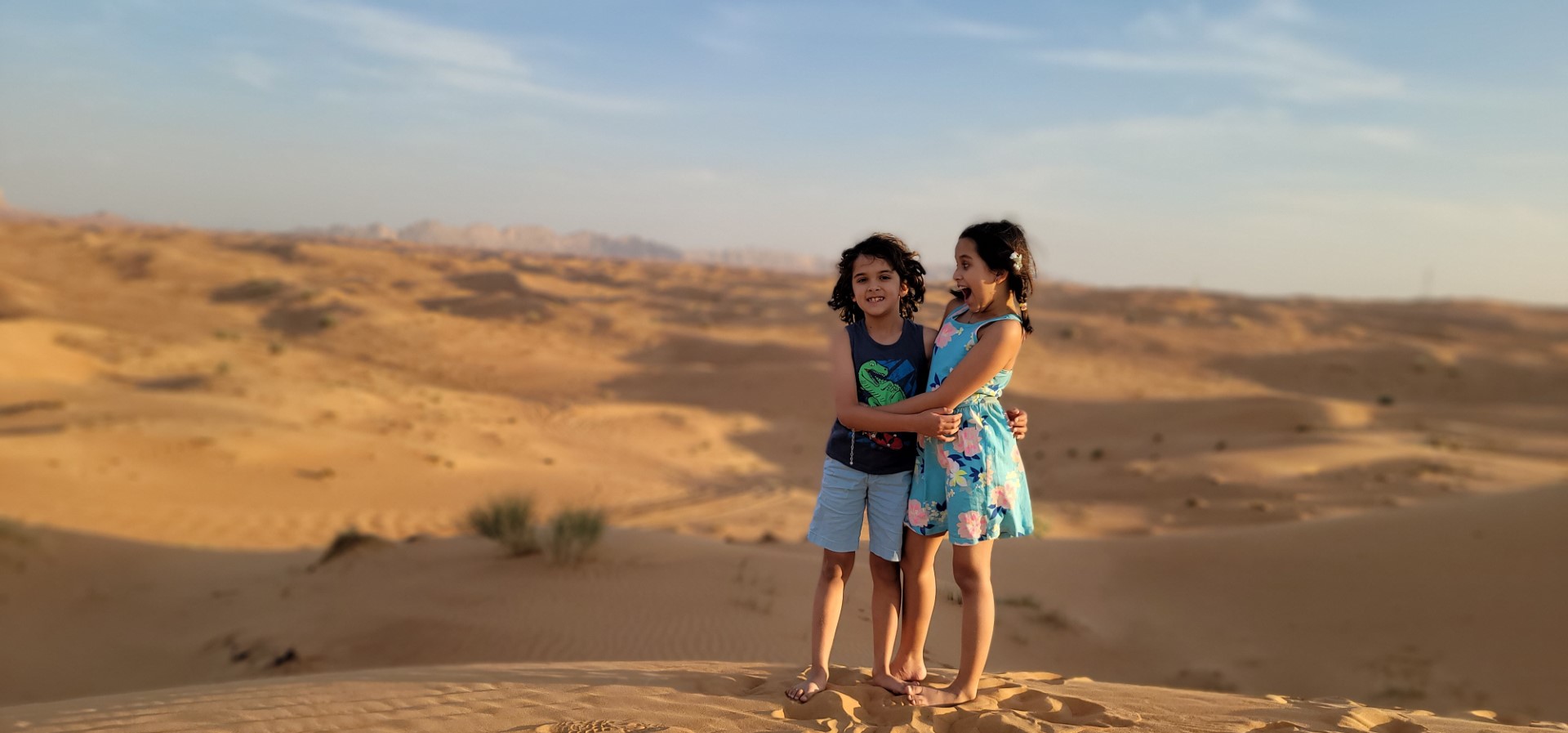 I've done desert drives in the summer and they're fine in the evenings but quite unbearable in the daytime. In the winter months, they're fantastic! The sun sets earlier and the weather is perfect for rolling in the sand and taking in the activities. The kids were very young when we spent a week in the Moroccan desert so I was excited to remind them of those memories by embarking on an afternoon Dubai desert drive. There are many tour companies for you to choose from. In fact, my mom used to be a desert safari tour guide back in the day! On our recent visit my aunt informed me that she sends family and friends with Orient Tours and so that's who we chose. They picked us up from our hotel around 2 p.m and dropped us off by 8:3 0 p.m.
During our desert tour the kids enjoyed rolling in the dunes, attempting to sandboard and of course, camel riding. We had unlimited non alcoholic drinks (alcoholic drinks could be purchased onsite) and a buffet dinner which we enjoyed whilst watching fire dancers, Tanoura dancers and a belly dancer. All in all, a fun activity and as you can, kids were dressed in summer gear! We paid 480 Dhs for 1 adult and 2 kids under 10 years of age and that included semi-private transportation (two others in the vehicle with us), tour and credit card fees.
As always, please take your booster seats with you and keep in mind that this is a Dubai activity for those with kids older than 4 years of age.
On these tours you get tossed around a fair bit as you can see, and kids may get nauseous but they stop for breaks often if needed.
Spend Some Time at these Attractions for Kids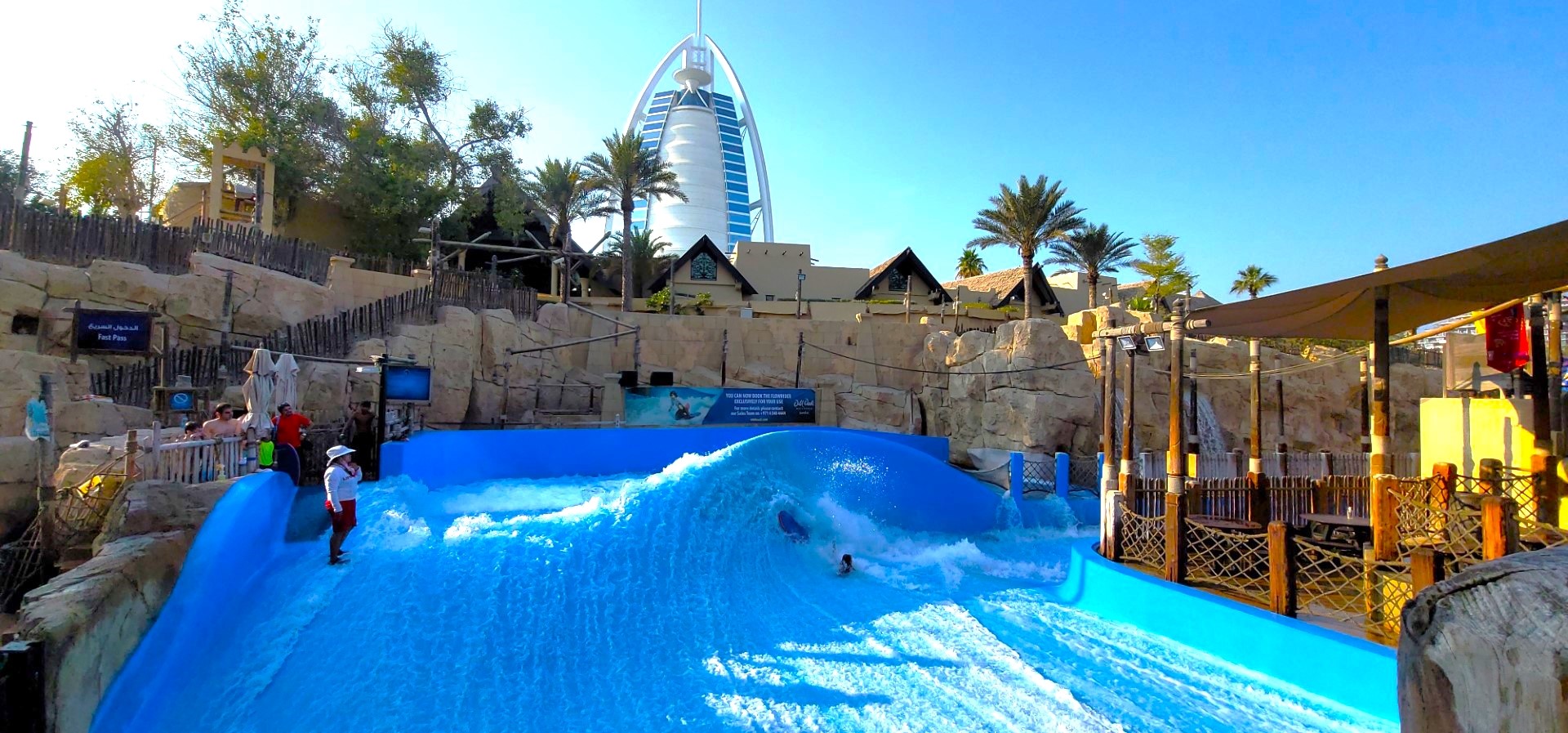 Dubai is fabulous for family holidays because there are so many kid focused attractions. Family is at the core of Arabian culture and so kids are welcomed at most places. It was certainly my experience growing up in Dubai and I experience it to this day, with my own kids. On this trip when planning our list of places to visit in Dubai, we dialed back significantly. Mainly because our goal was to spend time with my 94 year old grandmother and keeping the current pandemic in mind, we were very selective. That said, we found ways to amuse ourselves and still have a long list of Dubai activities for our future family holiday.
Wild Wadi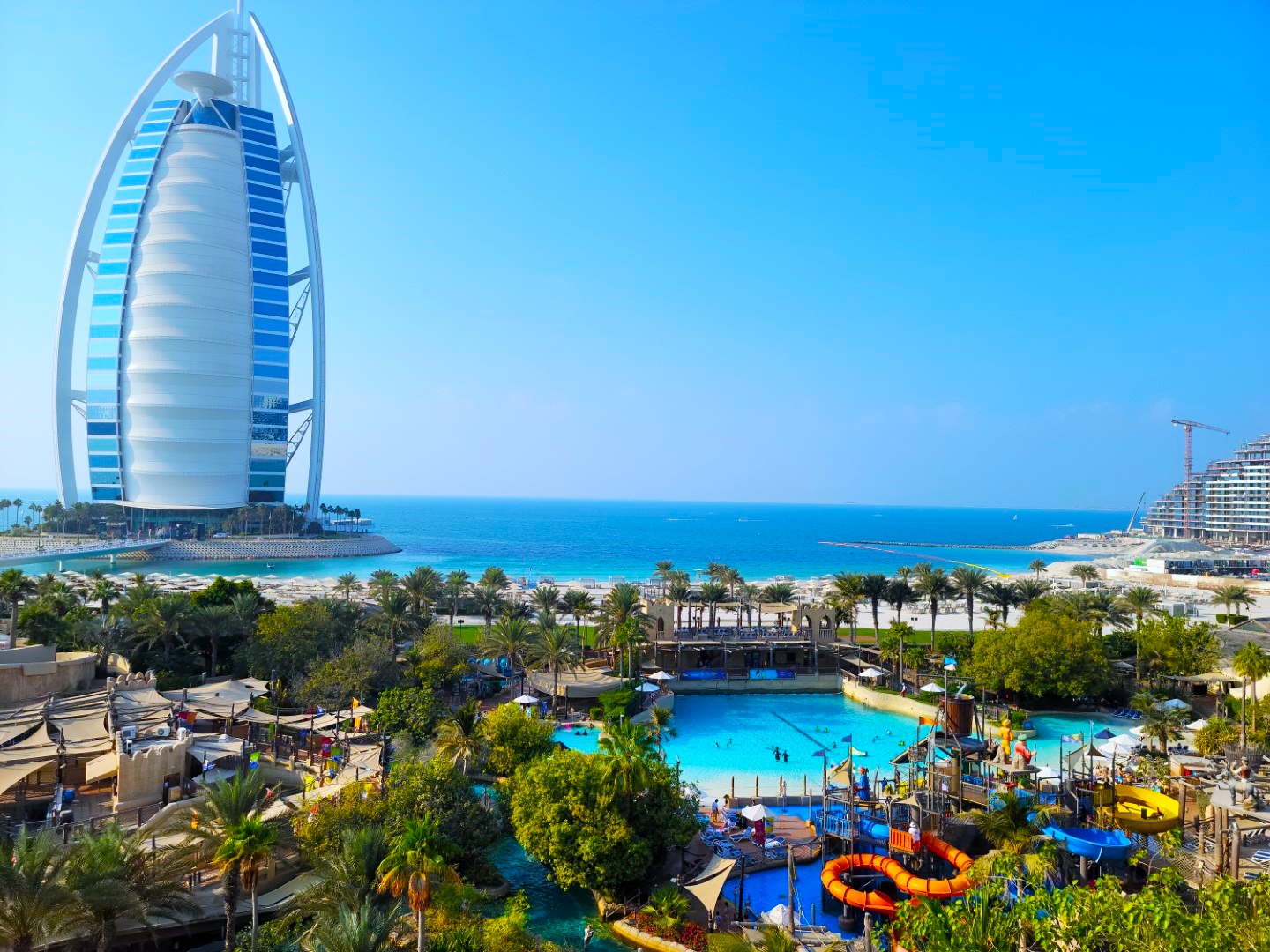 This was my waterpark growing up in Dubai and I loved it so much that it was one of the first places I took Chris to when he visited my family for the first time back in 2006. On our most recent visit we were invited as guests of Wild Wadi and the kids loved it. Yes, the park remains true to what it looked like back in the day but that's what I love about it. It was manageable for a half day visit and although I could have spent an entire day lounging by the lagoon and beach area, it was also nice to be able to experience it without having to dedicate a whole day. With young kids, I think this is a great Dubai waterpark with rides and slides they can actually go on!
We brought our own goggles but the kids had to remove them for some of the rides. Also, there were safety vests for use by the wave pool. We brought some snacks with us and they did pass our bag through a security system prior to entering, so I feel like you can bring your own food and drink here. There were a couple food vendors on site but since we only visited for half a day we didn't dine anywhere. Oh, by the way, we did rent lockers to put our stuff in but ended up going back and forth a few times so if you don't have valuables, just keep your bag by one of the lounge chairs.
Dubai World Expo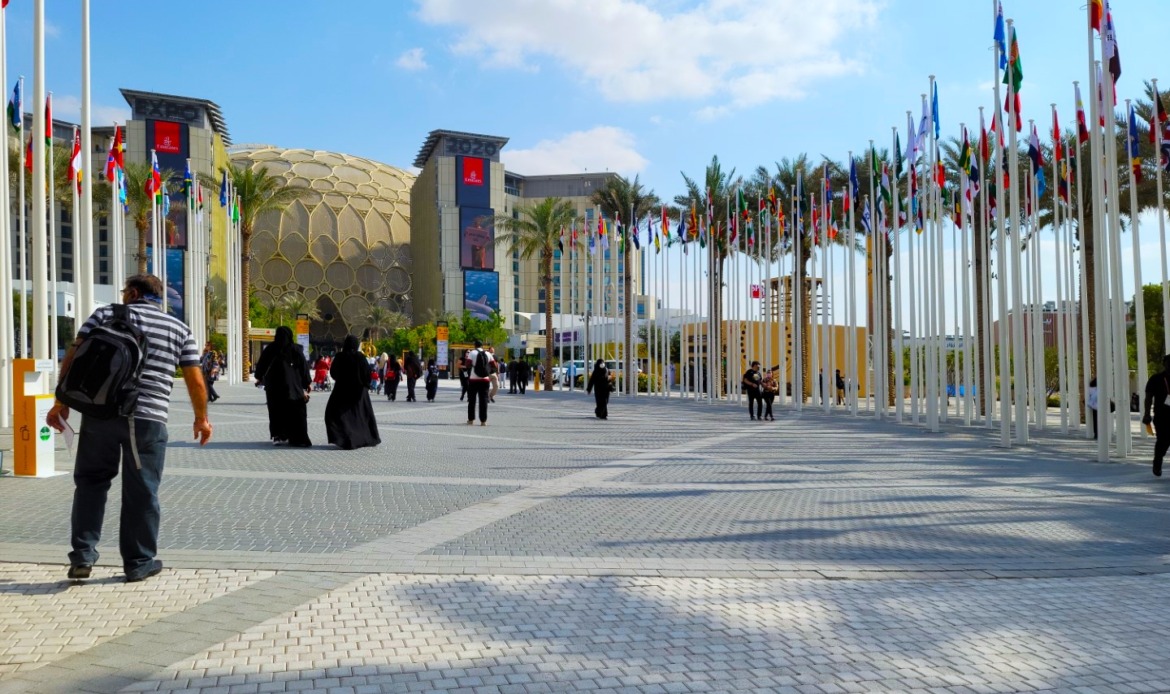 We had no plans to visit the Expo but then decided that it might be worth checking out, even if we only had a couple hours. How right we were! If you're visiting before March 2022, I highly recommend this. We went in for 2 hours but ended up spending nearly 9 hours there. You can take the subway in or there's plenty of free parking.
I have no tips to share because we roamed around aimlessly and still got into 7 pavilions. We did luck out because my grandmother needed a wheel chair (they were free and available during our week day visit) and that gave us line bypass via VIP entrances on many occasions.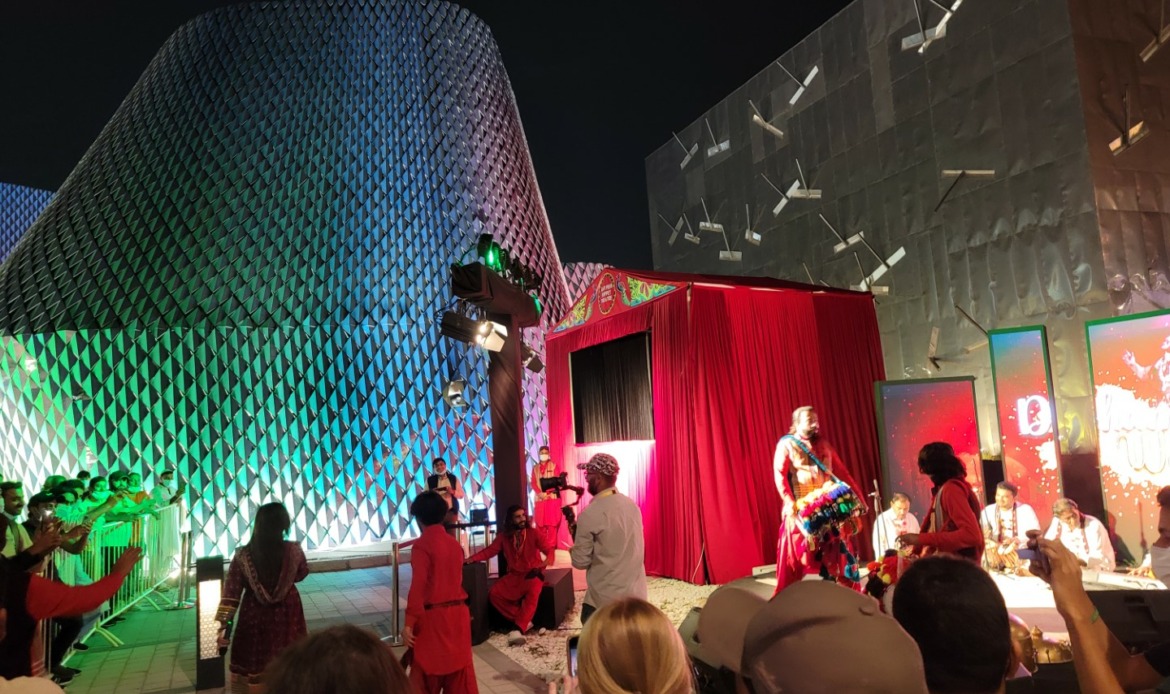 Pakistan was my favourite (I might be biased as I did go to high school in Karachi but Chris agreed too) and we loved it so much that we ended up having dinner there and it was AMAZING! So many streetfood style dishes on offer.
If you are looking for tips on the best places to eat at the Expo this Facebook group had loads of tips. You'll also find a list of the the best pavilions for kids as quite a few had children focused sections.
Kids Activities in Dubai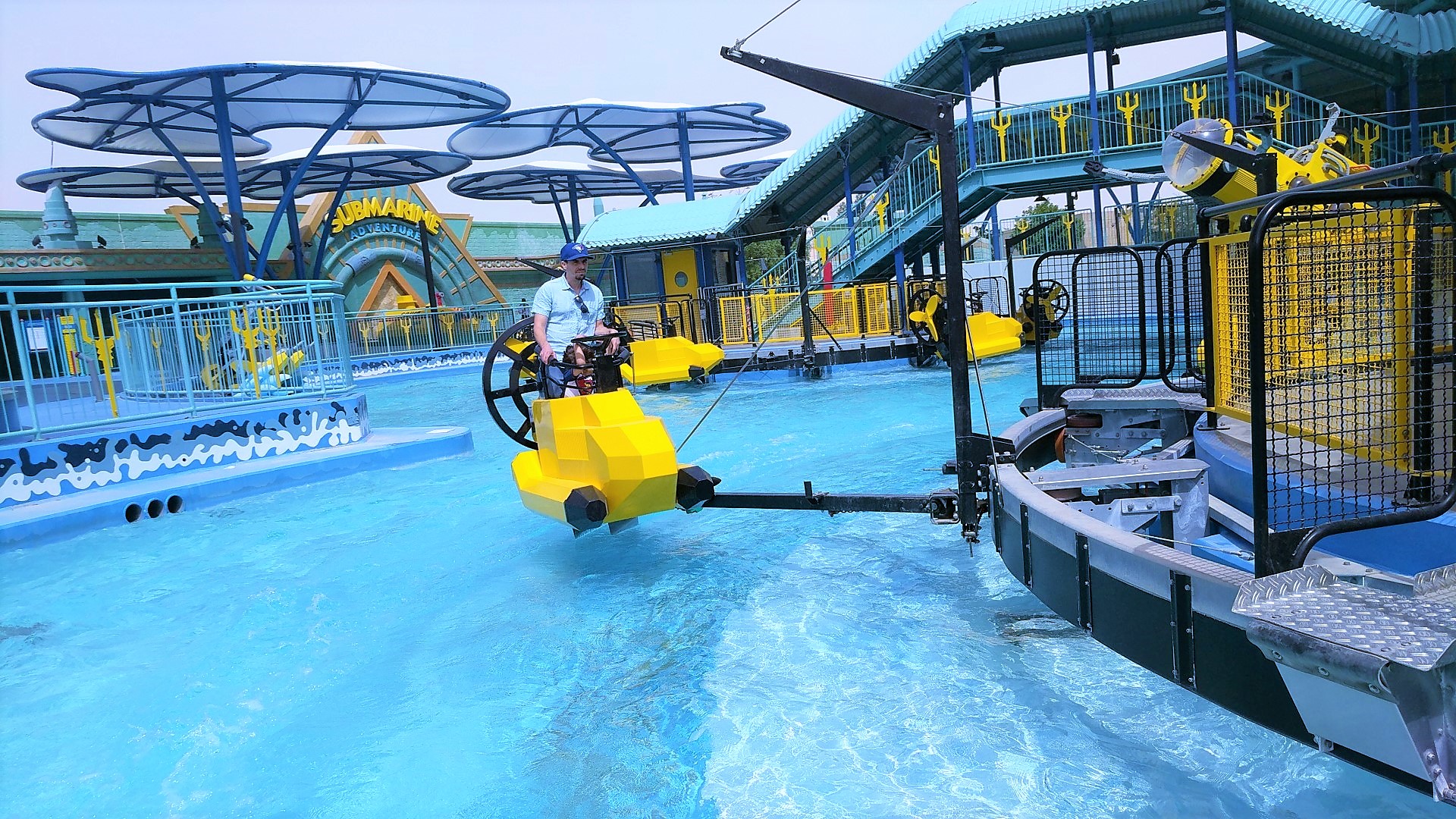 As mentioned above, if you have kids under 13 years of age, we highly recommend Kidzania. It was such an amazing spot for kids and you could spend an entire day in there! In the past we've enjoyed our visit to the Aquarium and of course, Dubai Parks. We will certainly be re-visiting the Dubai Parks on our next trip back to Dubai. When planning where to go in Dubai, check out these family friendly attractions.
Oh by the way, Akira and Apollo loved the Gold Souk! It's definitely a fun Dubai attraction for tweens because they can see the largest gold ring, learn about spices and buy snacks…in addition to being mesmerized by all the dazzling jewels!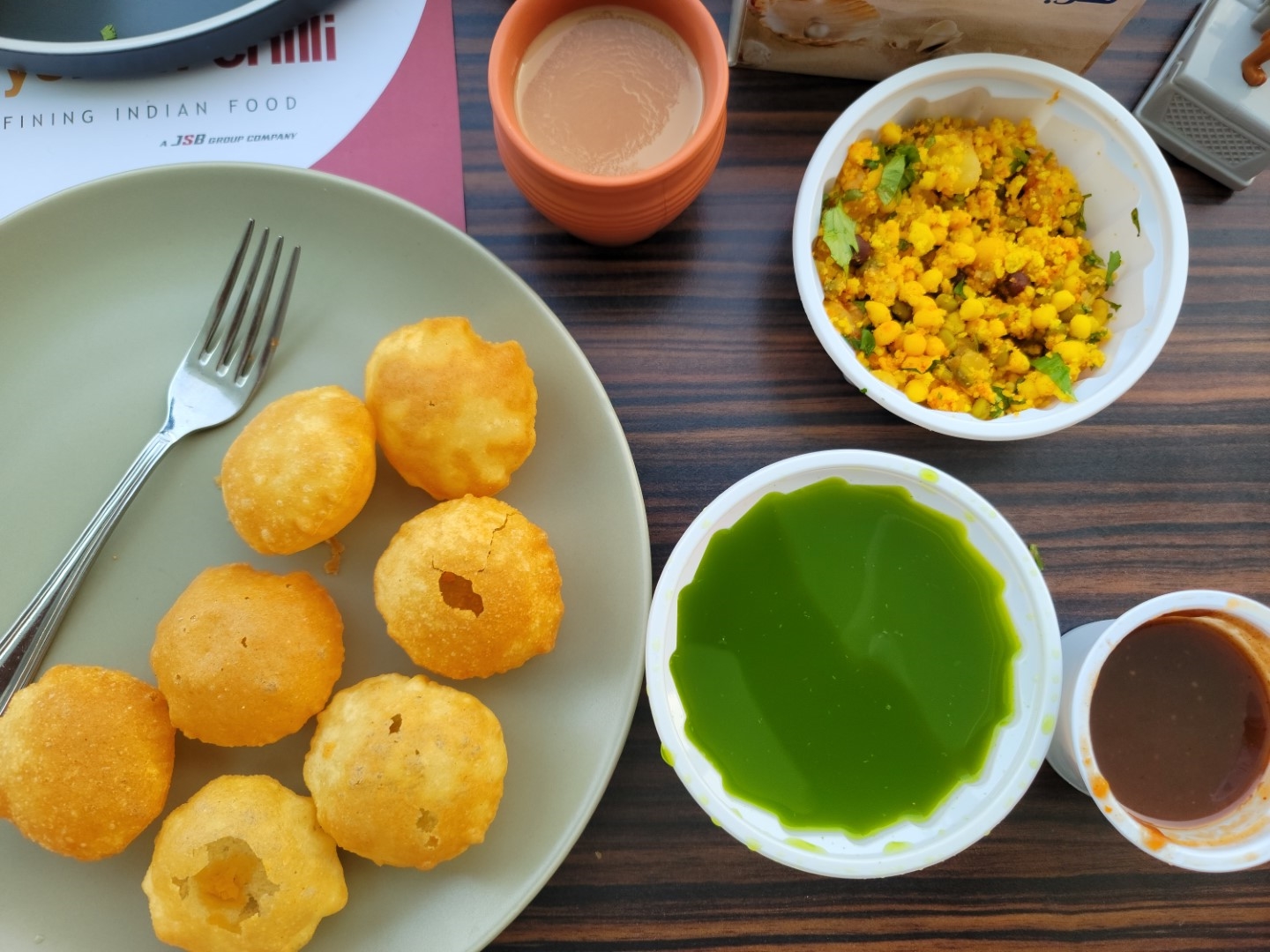 Dubai Activities on the Water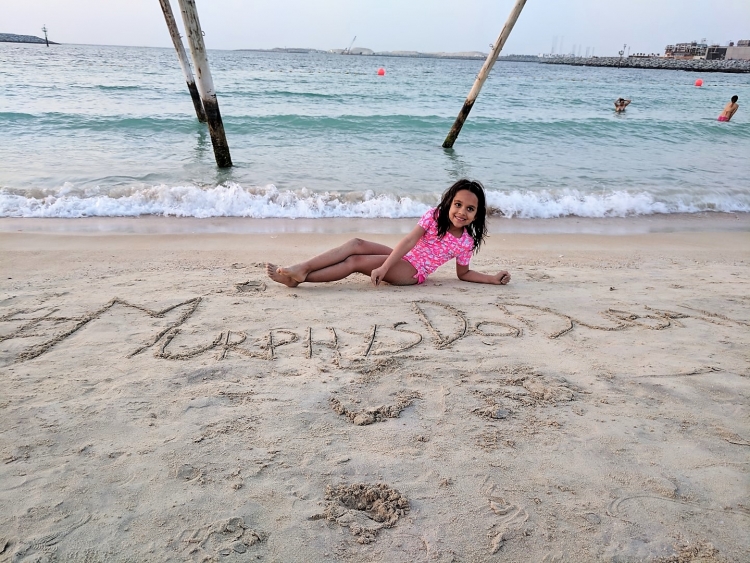 Growing up in Dubai, spending Friday evenings at the Beach was a thing. We looked forward to it as much as the channel 33 Bollywood films on Thursday night. So, no visit to Dubai is complete without a beach outing.
Popular Dubai beaches include Public Beach, Jumeirah Beach and Open Beach. However, La Mer is easily my favourite these days because of the many restaurants and activities on site and you'll find more tips on why I think it's one of the best beaches in Dubai here.

Hopefully you can see why I think December in Dubai is wonderful. This recent trip was a fabulous way to explore internationally after being in Canada for the last two years.