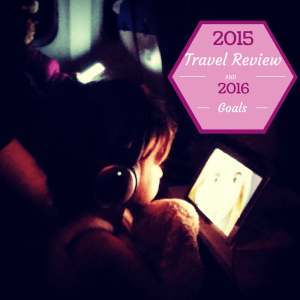 As the year comes to an end I can't help but reflect on the goals we set for ourselves..okay, the goal I set for us! Last year when I looked back on 2014 I realized that we had managed to embark on 20 trips so my goal for 2015, with a full time job, a school aged child and all the other priorities in our lives, was to travel somewhere at least once a month. That was my way of ensuring that we still continued to save up for our travels and enjoy one of my most passionate hobbies.
So…how did we do? 14 states in 3 countries with numerous trips to Niagara on the Lake as my parents opened a B&B there. I did visit Vancouver for a work trip but since the famjam wasn't with me, I decided it was more work than play!
As I look ahead to 2016, I want to discover some new places and enjoy multi-generational trips with my parents and the hub's parents. I haven't been able to travel with my parents due to immigration/citizenship regulations and the last  time I traveled with both my parents was in 2011 (our very first trip with a newborn). I've been eyeing some Porter (city) Escapes and all-inclusive Air Transat packages which are great for multi-generation trips! My  goal for 2016 is to continue travelling once a month, escape with the hubs on a solo getaway, enjoy an all inclusive vacation and to ensure that I get back home to Sri Lanka. I used to visit Sri Lanka once a year and once I got married that journey stopped for various reasons. The last time I was there was in 2009 for my wedding and so it has been 7 long years since I have walked the streets of Colombo, visited the aunts and uncles and enjoyed the delicious Iced Coffee, cakes from Chariot and wandered through the hotel lobbies. The hubs hasn't explored Sri Lanka the way his family did when they came down for the wedding and so I hope 2016 sees us spending 2 weeks exploring the island, showing Little Monkey and Baby Boy where I was born and maybe even enjoying a layover in Dubai where I went to school and where my grandmother, cousins and friends still live. I've been saving our RBC Avion points so I really do hope we can do some local trips on points and put our travel budget towards that Sri Lanka trip. Other spots in my radar include checking out the Azul Fives resort, Curacao, seeing the Northern Lights and exploring other U.S craft beer trails.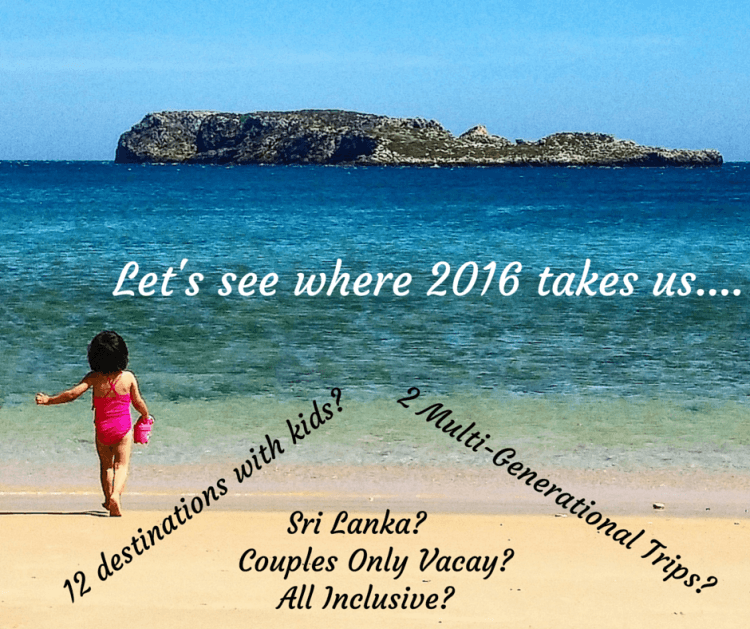 What are your goals for 2016?