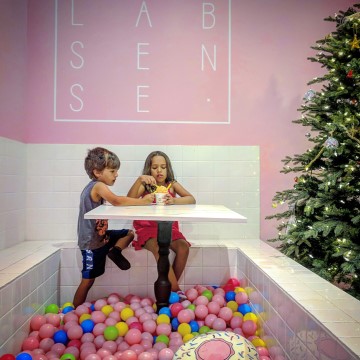 A couple weeks ago a lovely little girl with a sweet tooth turned six and instead of the usual giftcard to Indigo or another toy, the kids decided that we'd go on a dessert crawl in our neighbourhood. With so many amazing dessert spots in Toronto, it was hard to narrow down which three we'd visit but in the end, we decided to walk down Yonge Street between Gerrard and Wellesley. I had walked by these Toronto cafes over the last year and had visited one of them by myself so I was pretty excited to take the kids to that one but didn't know if the others were any good. We had a couple other kids from the building joining us and so we were a group of 4 adults and 5 kids walking down Yonge Street in search of the best desserts!
Bake Island Bakery and Cafe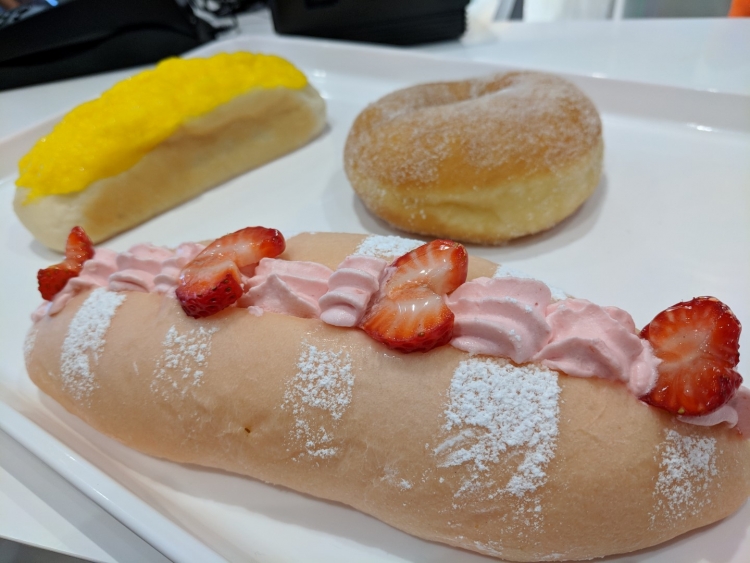 The first stop was Bake Island, an East Asian bakery where one can find baked goods that will remind you of your travels to Hongkong and Taiwan. We ignored the savoury options and went straight to the most delicious sweet buns. The bread here reminded me of the ones I grew up on in Sri Lanka; dense but moist with a milky flavour. We spent $7 for 3 pieces and split them between us. The Strawberry Bun was the kids' favourite while the Coconut Egg Bun was mine! The donut was good but nothing special. They accept cash and debit only and seating space is VERY limited.
T-Swirl Crêpe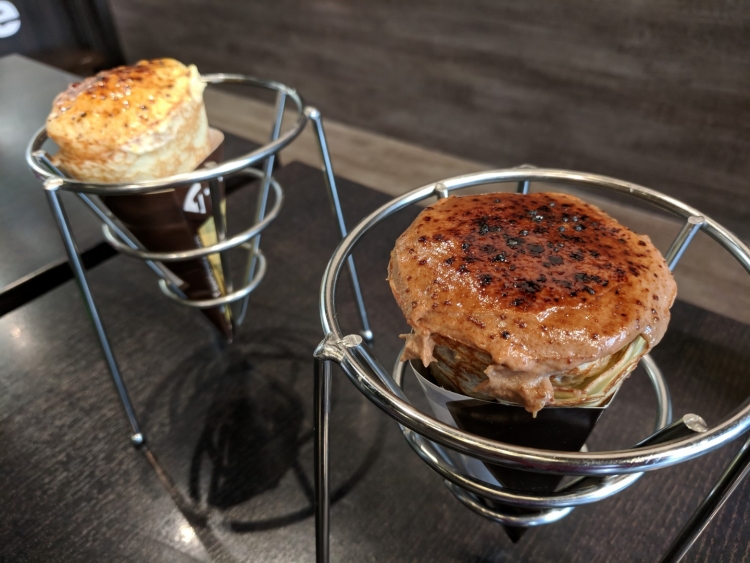 Having walked by the T Swirl store front numerous times and always wanting to go, I finally had the excuse!! You definitely need a big appetite before visiting this Toronto dessert shop but it's also a great spot for lunch as they have savoury options. My kids chose the priciest item on the Sweet Crêpe dessert menu, the T-swirl Fruits Cocktail ($12) and it was a massive heaping of strawberries, sliced bananas, blueberries, raspberries, mangos, custard cream, whipped yogurt, crushed pistachio and chocolate pearls! Baby Boy and Little Monkey shared this one and ate about 75% of the treat. As for me, I had to get the Crêpe Brûlée which was the perfect individual size (and priced at $5). What I liked about this spot is that the crepes are made of rice flour and all are gluten free and delicious!
Lab Sense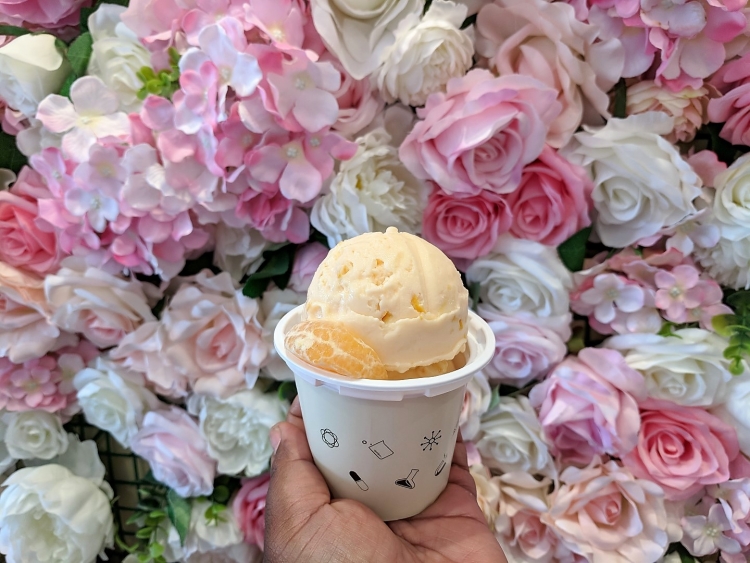 I had visited this Toronto ice cream shop  a couple months ago and fell in love with the Tiramisu option but the real reason I wanted to bring the kids here was because it has a cute ball pit booth and swing in front of a flower wall for some awesome pictures! However, the REAL reason you want to visit Lab Sense is because the liquid nitrogen ice cream is actually flavourful and you're getting quite the experience when they deliver a "smoking"ice cream. One thing to remember is that the ice cream here is free of artificial flavours and colours as well as stabilizers and most are between $5 and $7. The Yuzu Orange the kids ordered was so fresh and had rinds in it for a balanced flavour. Tiramisu is still my favourite but the Yuze Orange comes a close second. The rest of the kids ordered the Chocolate one which came with a toasted marshmallow but I found that to be far too decadent as the chocolate was very powerful.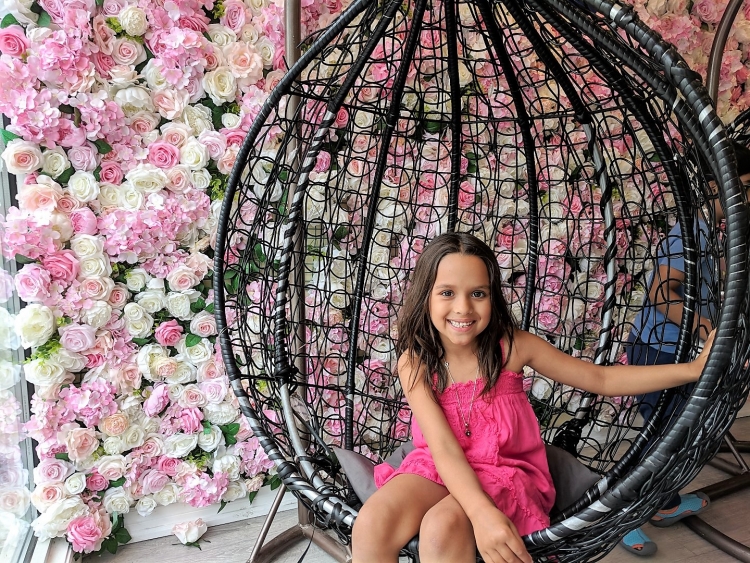 We might make gifting desssert crawls a thing because not only do we get to spend time with our friends but we also enjoy some deliciousness!