After college in the early 2000s, I called Boston home and it was so nice to return last month for Boston girls trip with my Karachi high school friends. One of my friends currently lives in Boston and the rest of us had explored the usual things to do in Boston so we knew it would be a relaxing destination where none of us would have FOMO if we didn't go check out the popular attractions. During our girls' weekend in Boston, we hung out, enjoyed delicious food and drinks, and had the chance to explore some of our favourite neighbourhoods. If you're planning a Boston girls' trip or contemplating about a relaxing weekend with your girlfriends, I hope our recent travels inspire you to call your friends and book that much-needed Momcation!
Disclosure : We received complimentary services at some places but, as always, opinions are TOTALLY ours!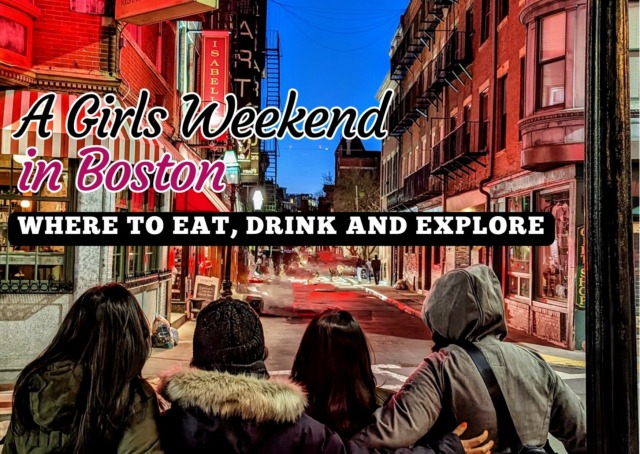 A Perfect Weekend in Boston with Girlfriends
Porter Airline Experience Toronto to Boston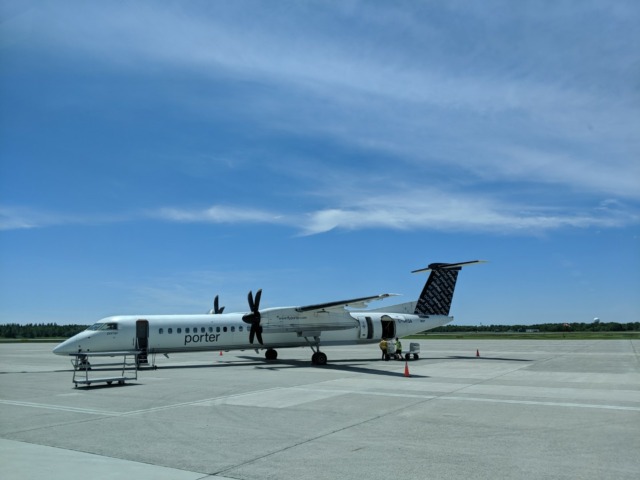 All of us came from different areas, but we managed to coordinate our flights to arrive in Boston on Friday and leave on Monday, making it a long weekend in Boston. I started my journey from downtown Toronto and headed to Billy Bishop Airport, as I believe it offers the best Toronto to Boston flights. I find flying on Porter Airlines less stressful, as it takes me less than half an hour from my front door to the gate, always! I also love that they have kept the ferry because I enjoy kicking off my vacation with the short ferry ride from city side to terminal (though Chris prefers walking the tunnel – so there's options for all).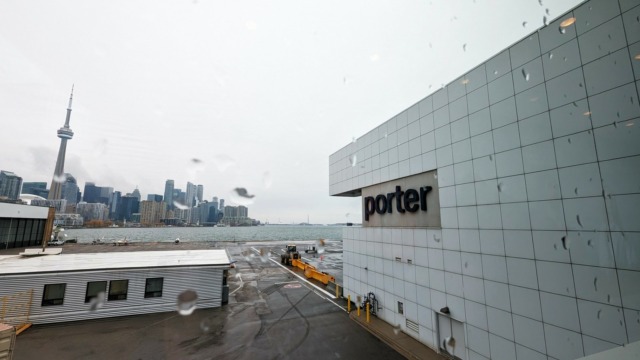 If it has been a while since you flew Porter Airlines, know that there have been a few changes. The airport café with free coffees is long gone, but there is a coffeeshop should you wish to fuel up pre-flight. Not to worry, you can still enjoy free snacks and drinks, including alcoholic beverages, on board, thanks to the friendly staff. When purchasing your Porter flight tickets, you now have the option to pay less if you don't plan on checking any luggage by opting for the Basic fare (a personal item weighing up to 9 Kgs is included in all fares). However if you need that hand luggage/carry on (also up to 9Kg), then you'll want the Standard fare. Regardless of which option you choose, you can pay extra to select your seats or checked luggage (maximum weight of 23kg). When traveling with Chris and the kids, we typically choose the Standard fare and share one checked bag among us. We also don't bother with the seat selection because we usually find seats next to each other when we check-in online at the 24 hour mark. Now that the kids are older, I don't even mind not being seated next to them. Heck, maybe I should pay not to sit next to them! If you prefer more flexibility, then the Flexible and Freedom options offer better seats and additional options.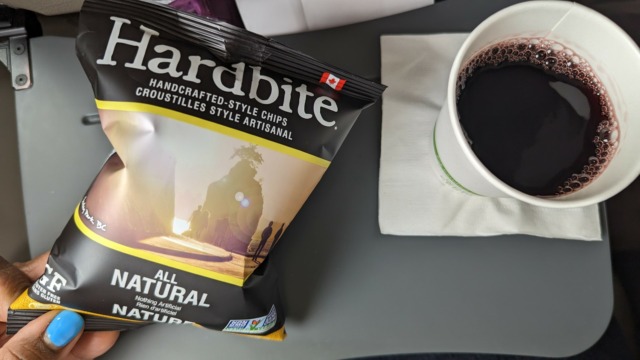 On this girls trip to Boston, I sat back, watched some downloaded Jersey Shore episodes on my phone and sipped Balzac's coffee and a glass of Ontario wine whilst snacking on some chips. It was a peaceful trip with no whine – only wine. Upon landing at Boston Logan International, customs was a bit of a wait and after an hour I was finally reunited with one of my friends who landed around the same time. An Uber to our Boston vacation rental in Somerville was USD 30.
On my return from Boston to Toronto, bags arrived within 15 minutes of landing and I was home within half an hour landing as well! You should also know that Porter Airlines has a free shuttle between Billy Bishop Airport and the Fairmont Hotel near Union Station.
Boston Hotels for a Girls Weekend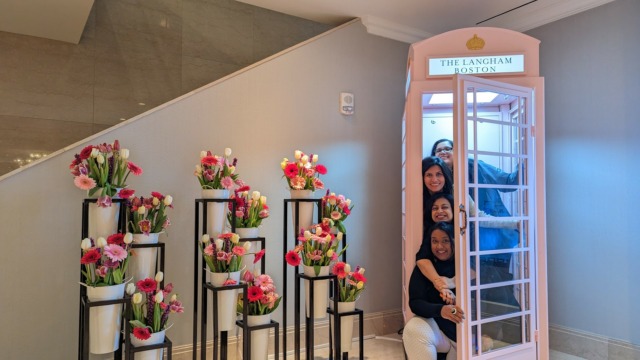 There are plenty of options when it comes to choosing the best Boston hotels for a girls weekend. The Langham Boston and Fairmont Copley Plaza would be the top two on my list, having stayed there in the past. That said, if you're looking for a nice spa, the Omni Seaport is supposed to be lovely as well.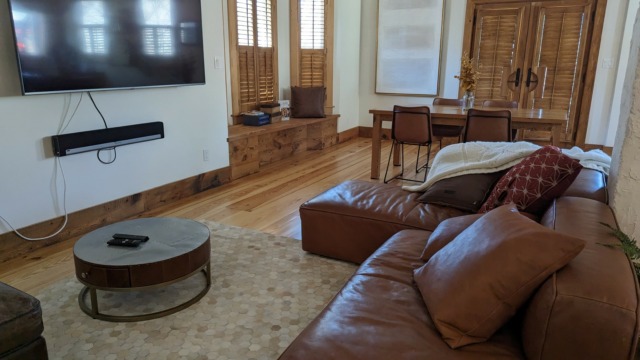 However, if hotel prices have skyrocketed for your weekend, as they did for ours, then consider apartments or Airbnb options. On previous group trips we've stayed in the North End and on this trip, we chose to stay in Somerville (the Harvard Campus in Cambridge is fairly close by). I used to visit Somerville and Cambridge often when I lived in Boston and remember that the area had fantastic restaurants and bars. We stayed in a beautiful 2 bedroom apartment we found on Airbnb and it allowed us to spread out, unwind and catch up. The woodwork and the steam room were greatly appreciated by our group and we also enjoyed having a large living room to lounge around in.
Obviously, the four of us were used to our high school sleepovers, so we had no qualms about sharing bedrooms, which worked out great for us. All four of us even piled into one bed to laugh and recount old stories before bedtime. With the laughter, giggles, and inside jokes, it felt just like high school times. Luckily, there was no drama between us!
The immediate area felt safe to us, and we walked to the grocery store and a few nearby cafes and shops as well. So, this location worked out really well and enabled my friends to experience a different neighbourhood on this Boston weekend getaway.
Things to do on a Girls Weekend in Boston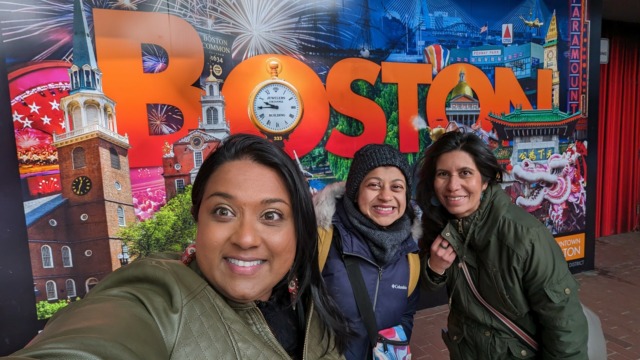 Girls Trip Approved Boston Attractions and Activities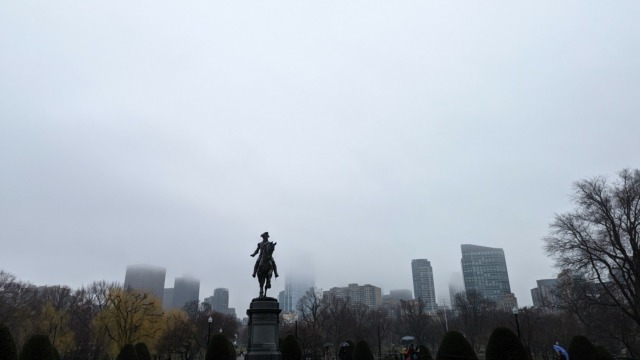 As I mentioned earlier, all of us had done the usual Boston attractions like the Boston Duck tour, Fenway Park tour, Boston Tea Party and most of the museums (including the Boston children's museum). Of course, if your group is interested in learning all about the Freedom Trail and Boston's significant role in historic events, there are many historic sites in Boston that are perfect for a girls' trip.
No matter how many times I visit, I always walk through the Boston Commons and around Faneuil Hall. As I'll mention again below, you definitely want to explore Newbury street and Somerville. On this trip I also walked around cobblestoned Beacon Hill and stumbled upon the cutest Bookstore with a café downstairs.
On this girls trip we went back to our favourite Boston neighbourhoods that are awesome choices for a Boston girls trip and I hope you'll agree that these are some of the best things to do in Boston on a girls weekend!
Best spas in Boston for a girls trip
Obviously a Boston spa session makes sense for a girls trip. There's quite a few options depending on your budget and your needs. Personally I find spa sessions a bit of a solo thing so I tend to prefer ones with water activities where everyone can chill together but on this trip my friends were all in desperate need for body wraps and massages. They went to Etant Spa while I went to catch up with another friend living in Boston. They all enjoyed their treatments and the friend I met with even mentioned that it's her regular spot! If budget permits check yourself into the Spa at the Mandarin Oriental which has a crystal steam room and vitality pools… oh and sessions with singing bowls! If you like to sneak in a workout and a Boston spa experience in one place, then Exhale is where you and your girlfriends will want to head to. My personal choice would be the daycation package at the Breve Spa in the Omni Seaport Hotel because it gives you access to the rooftop pool. Now that's a classic way to enjoy a Boston spa on a Momcation!
Learn a new skill at a Boston class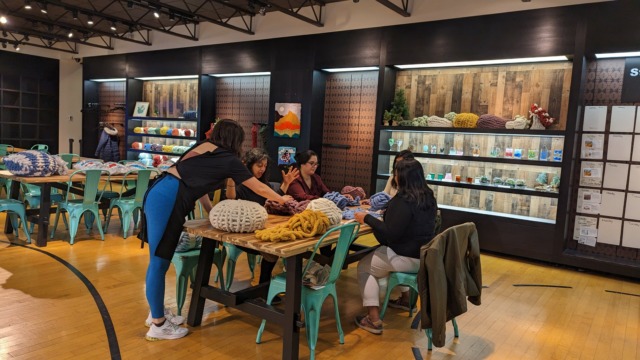 I love taking various classes and it's fun to do an activity together. I personally love classes that also give me a souvenir in the end. A Boston candle making class is definitely a solid idea and Studio by Garden Street also offers some candle making and glass painting classes. We tried a knitting one but we weren't skilled or guided enough to walk out with a completed pillow, so now I have yarn sitting at home (yes I brought it back to Toronto) in the hopes of learning to knit via Youtube!
If you're looking for fun one off classes, we found this website helpful as it lists many of the local art workshops and have listings for other stuff as well. I saw cool coaster making classes at a brewery by using the calendar function on this site to match the dates we were going to be in town.
In the spring and summer months you can paddle the Charles River by signing up for one these Kayak and Paddle tours-also a fun way to learn a new skill. Oh and if you think you'd like to pick up some brewmaster (brewess) skills, check out this Boston brewery tour.
Shopping in Boston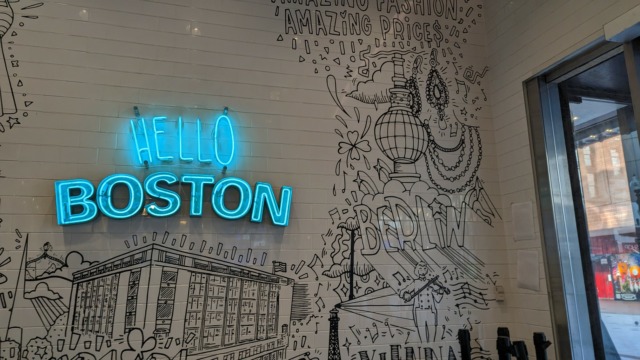 Well I know it's a generalization but women do love shopping! The Canadians in our group flocked to Trader Joes and Primark on this trip but we also perused the other Boston shopping districts. Newbury Street is a shopping experience and one I used to frequent during my days of living in Boston. However back then I didn't have Newbury Street budgets and spent my time there but my dollars in Downtown Crossing. Even on this trip we made it to Downtown Crossing for the large department store shopping sprees.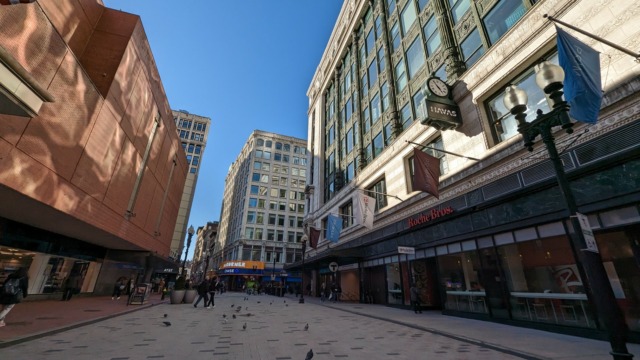 If you like the mall shopping experiences, Prudential Centre (or the Pru as I used to call it back in the day) is a great place to shop in Boston. Copley Place is where you'll want to be if you're shopping for designer brands in a mall environment.
Boston Nightlife for a Girls Trip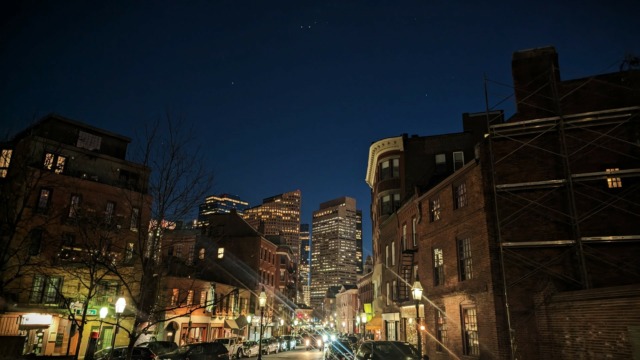 When it comes to nightlife, Boston knows how to party… even back in the day! However, not everyone likes to be a dirty stayout and so I'll mention some other options beyond clubbing. Though if you are looking for the best Boston clubs for a girls night out, look at options in Boylston and the Faneuil Hall area or, if you're looking for a laid back sporty vibe, then look at options near Fenway.
How about a comedy show? Laugh Boston has some great options if your group of friends are looking for some comedic relief. They also have a Dirty Disney show that also looks hilarious!!! Hidden Boston is a great resource for bars and cool happenings in the city, I found the Beauty and Beast cocktail experience through them (and Fever app as well).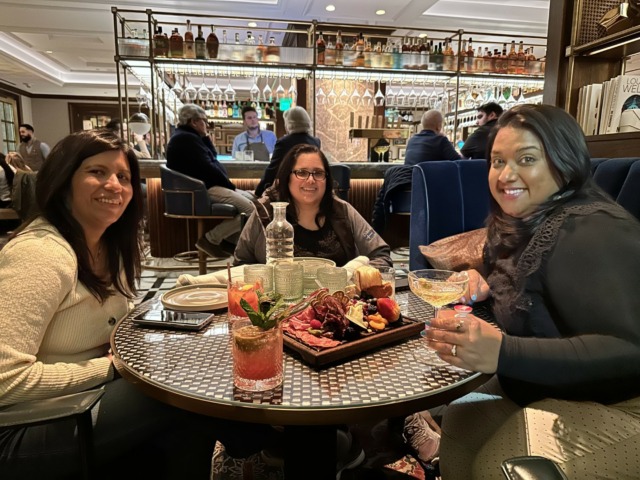 As you know, I enjoy a good lounge vibe and ending a day at a cool cocktail bar reigns high on my list of things do in Boston. We enjoyed a cute evening with fun cocktails at The Fed in the Boston Langham Hotel one night. This British inspired lounge has nooks to hide away into the night and a very cool looking bar to saddle up to as well. Our group even took some fun photos by the famous pink telephone booths at this Boston hotel. What a perfect backdrop for our Boston girls trip photoshoot!
I also highly recommend having a drink at the Liberty Hotel. There are various bars to choose from with the Alibi being the most popular choice because it's set in the old "drunk tank" of what was Boston's historic Charles Street Jail. The Liberty Bar is also a solid choice and during our visit, the bartender was fantastic!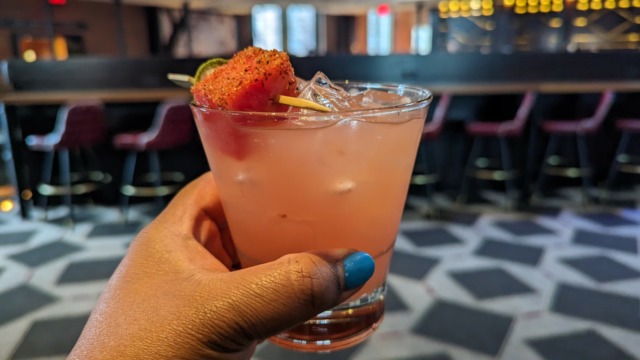 If you and your gals fancy a night of dancing, Havana Club Salsa offers salsa and Bachata lessons. I did something similar during my Miami Momcation and absolutely loved it but my Boston Momcation girlfriends weren't into dancing so we gave it a miss on this trip.
Boston Restaurants for a Girls Trip

Where to Eat and Drink in Boston on a Girls Trip
Boston Brunch Ideas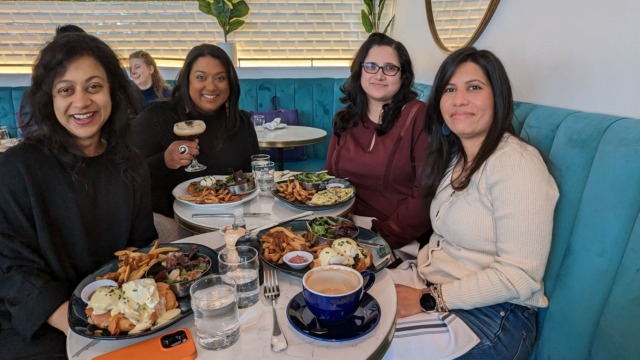 There's no shortage of Boston Brunch options and narrowing it down wasn't easy. We ended up brunchin' at Batifole in Cambridge and absolutely loved the vibe here! I started my Sunday with an Espresso martini in hand and every dish we had was amazing. From the design of the space to the decor and friendly service – it was all top notch!
We also thought about doing a Dragtacular Brunch. Sadly timing didn't coordinate with other planned activities that day but this looks like loads of fun. Carrie Nation Cocktail Club is also said to have a high energy drag show with a brunch option before the show, so if you have time you can enjoy noon to 4 p.m here and make a full day of it!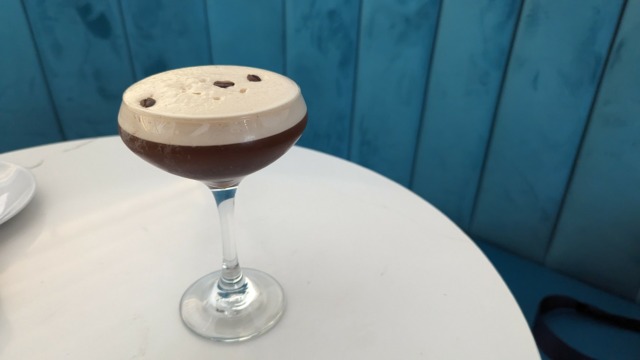 Krasi Boston and Vincent's Corner were also on our list of potential places for brunch in Boston. I don't know if Harvest still serves their Foie Gras Waffles, but it is a brunch institution that has lasted decades for good reason.
Dining in Somerville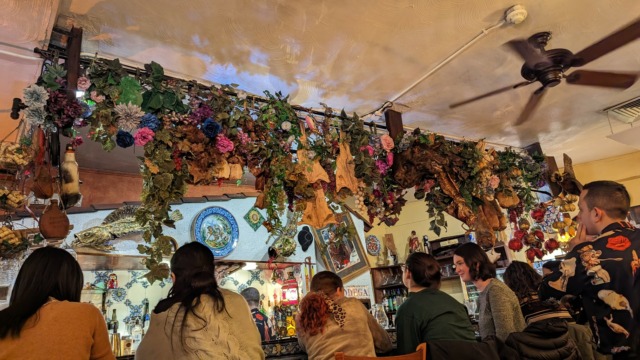 As I mentioned earlier, we were based in this Boston neighbourhood and it's an area I enjoyed hanging out at during my post college days. The area is known for a great mix of cuisines for all budgets and on this trip we discovered some solid options for dining in Somerville.
On our first night we dined at Dali, ordering cocktails, mocktails and Spanish fare. I loved the decor and vibe here, which reminded me of our time in Spain. The service was also attentive but coming from Toronto where Spanish tapas are done really well, I was slightly disappointed by the seafood dishes, though the cheese and veggie dishes were fab.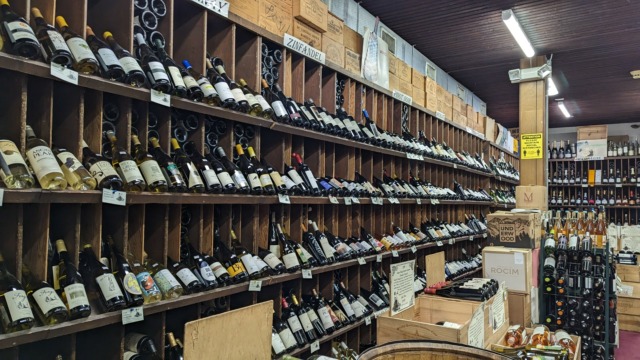 Also if you're at Dali and enjoy a good booze shop. be sure to pop into the Wine & Cheese Cask. I was like a kid in a candy store when I was in here. It was filled with amazing wine selections from around the world and some rare whiskies too. I was hoping to return and sample some sandwiches from their takeout counter but alas, time did not permit for that on this girls trip.
We had Celeste on our list for a for fancy Peruvian meal and Machu Picchu for a laid back Peruvian dinner but didn't make it there on this trip. Sarma was very high on our list as well but we couldn't get a reservation to try their Turkish tapas and wasn't able to time our walk-ins to nab a table either. We have loads more to explore on a future trip! Oh and for late night momos, definitely try Himalayan Kitchen, especially if you've been imbibing at Astronaut Brewery or Backbar (craft cocktails can be discovered here).
If time permits and you are in the area, be sure to wander over to Bow Market, a formed storage building repurposed into a hangout in Union Square. It was a happening place, with live music on a Saturday afternoon. It reminded me a bit of Toronto's Stackt Market because there was shopping, beer drinking and food stalls with patio seating.
Dining in the North End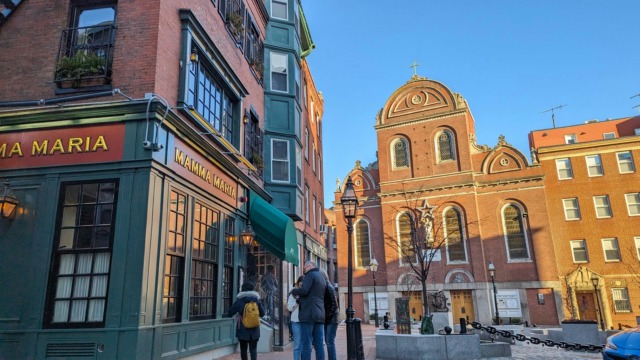 Ah! Boston's North End is know for great Italian cuisine and the famous Cannolis. No visit to Boston is complete without a wander around here and luckily for me, a friend nabbed an early dinner reservation at Mamma Maria. This meant that we finished dinner just in time for an impromptu sunset photoshoot. These photos are my absolute favourite from our girls weekend in Boston (you can see one at the very end of this article).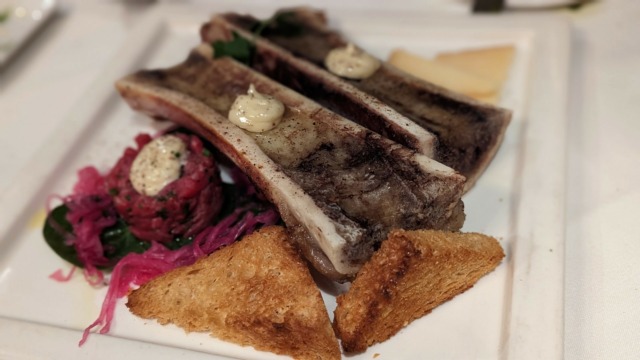 Housed in a historic home, right by the oldest public square in North America (North Square), this Italian restaurant in Boston does it all properly. Order the wine, the pasta and the bone marrow. You're welcome.
Since you're in the North End, head to Bova for donuts and Bricca for an espresso martini. Just don't forget to do a cannoli crawl to determine which spot has the best cannoli in Boston – Mike's Pastry? Maria? Modern? I shall let you be the judge of that – hopefully the line ups aren't long and if they are – don't worry, they move quickly! I was also told to visit Parla for drinks but we ran out of time -so if you go, tell me how it is!
Exploring Chinatown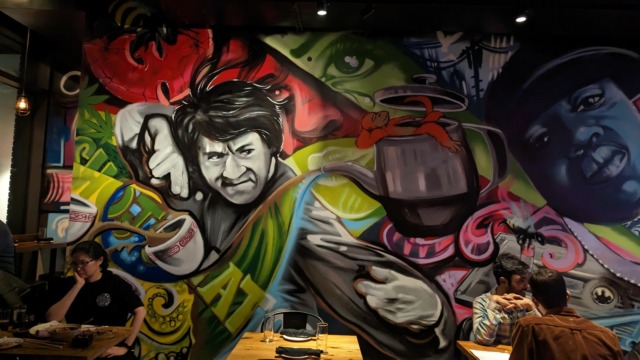 Boston's Chinatown is worth a visit if you're looking for some day time snacks. Most of the bakeries sell out of their popular items earlier in the day so plan accordingly!
We visited the new Shojo location in Cambridge but the original location is in Chinatown. It had an upbeat vibe, murals on the wall and a fun cocktail list. We ordered a few items like the bao, dumplings and wings.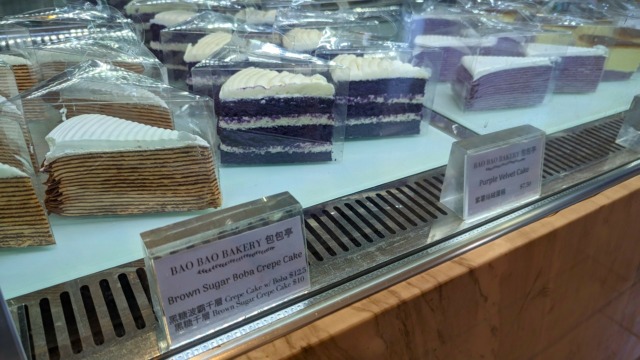 Be sure to get a Lychee Mousse Cake from Bao Bao Bakery & Café and Cream Puffs from Beard Papa. If you're looking to dine in the area, head to Hei La Moon for dim sum and Kaze Shabu Shabu for hot pot.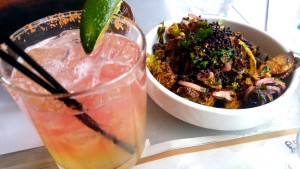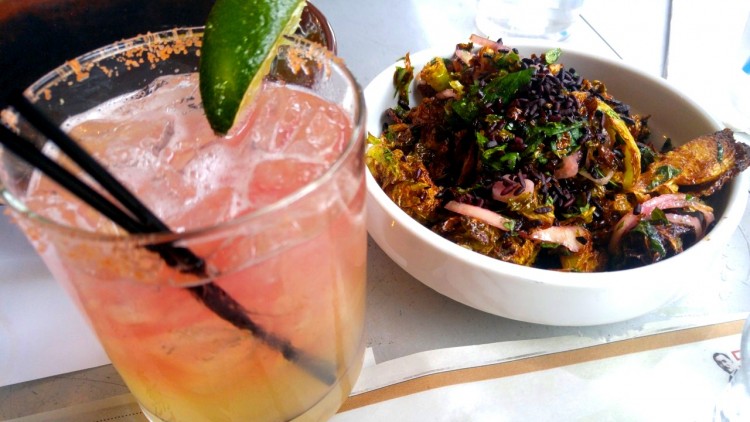 While not technically in Chinatown, it's only a ten minute walk away so I'll mention this fusion spot. On my last visit to Boston with kids we dined at Myers and Chang, and we had a great experience. They're still around and are worth a visit.
Girlfriend Approved Boston Bakeries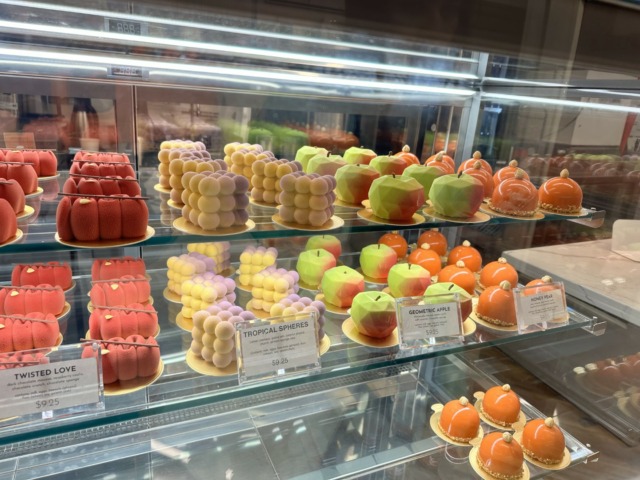 Listen, what's a girls weekend in Boston without a few bakery stops? This group of gal pals love their treats so we made many a stop for baked goods during our girls weekend in Boston.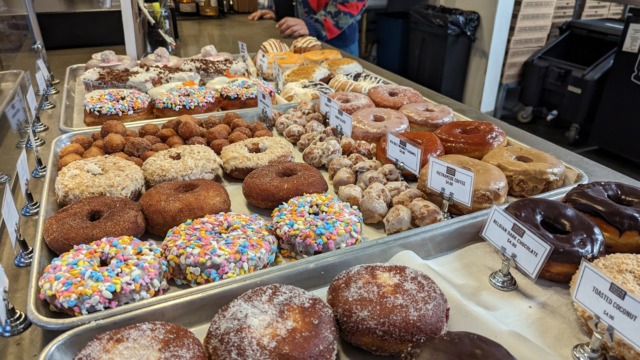 Get donuts from Union Square Donuts in Somerville – the Baklava and Vietnamese Coffee ones were my faves!! They also have locations in Coolidge Corner and the Boston Public Market so keep an eye out, even if you're not roaming around Somerville!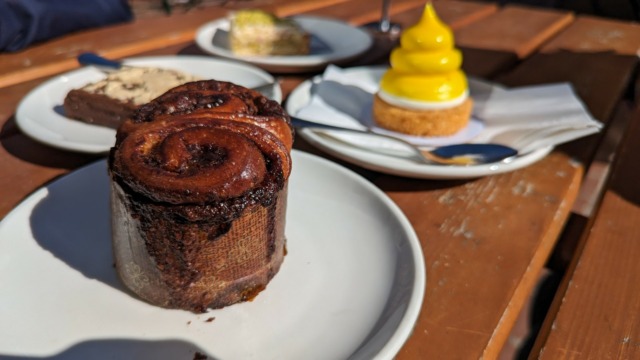 You'll see a Tatte Bakery at every corner so it won't be difficult to pop into one to grab a Kouign Amann or a croissant. They also serve savoury breakfast items like Shakshuka and Halloumi sandwiches but I'm yet to try those.
Whatever you do, head to Jonquils Cafe and Bakery in Newbury for the prettiest desserts ever! They tasted good too, which is why I say this is a mandatory stop on any Boston Bakery crawl.
My Favourite Seafood Restaurants in Boston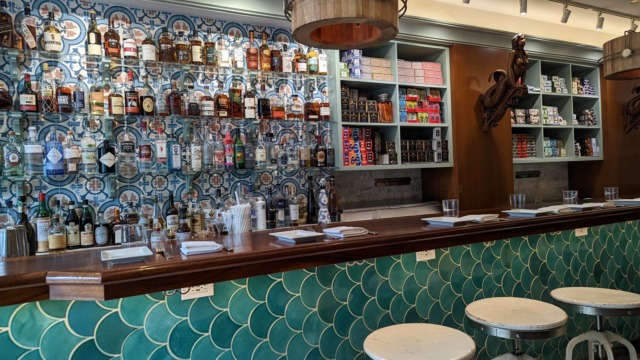 You definitely need to have a couple lobster rolls and New England style clam chowders when you're in Boston. Sure we have all heard of the usual spots like Legal Seafoods and Boston Chowdah Co. but I have a couple others I'd like to share with you, that's a bit more girls getaway appropriate!
Salty Girl Boston on Newbury Street is such a cute space and I loved the mermaid vibes in the bar area. As far as I knew, there was a small bar area with some church style booths where reservations were accepted (patio is first come first served) but when we walked in we saw a couple other rooms in the brownstone house but I'm very glad we were seated where we were! The seafood here is fresh and there's no going wrong even with the tinned cans (reminded me of the awesome ones we consumed in Portugal). Get the oysters, the lobster roll, any specials they have and the chowder… just order everything okay?
Row34 is another Boston restaurant we have enjoyed on a previous visit and you can read all about it here. I did visit with the kids but it would be a great option for a girls night out as well.
Some may say that the Union Oyster House is over hyped but I actually enjoy the chowder there and would often pop in for a quick bowl during my Boston days. It's also close to Faneuil Hall Marketplace which is where I had the best lobster rolls, so that was a perfect pairing!
Getting Around Boston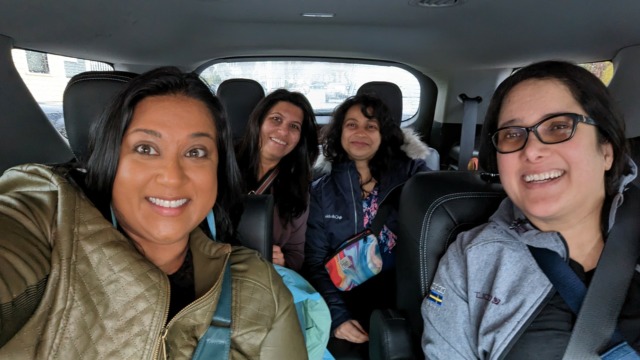 I thought I'd be taking the T (Boston subway) everywhere, because it was my main mode of transportation during my Boston era ( a time of taxis as alternative because Uber wasn't invented back then). However, local friends quickly informed me that the T has seen better days and that trains were on a slower schedule with large gaps between trains. This meant that we took Ubers everywhere and it was very reasonably priced to roam around from Sommerville to Downtown Crossing and to the Cambridge area.
If you're visiting Boston for a weekend trip, using Uber or Lyft is definitely the way to go.
Best Girls Weekend in Boston Itinerary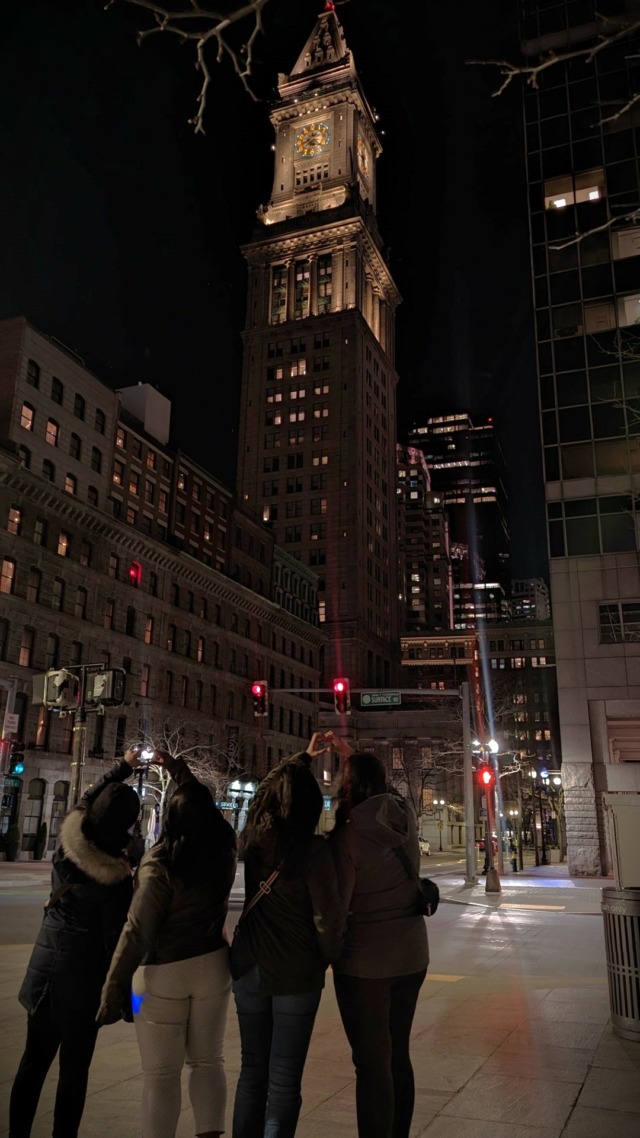 If you're looking for a breakdown on how to spend a weekend in Boston, below are my thoughts.
Day 1 : Chinatown, Downtown Crossing and North End (it is approximately a 20 min walk between most of these areas)
Day 2 : Harvard, Cambridge and Sommerville
Day 3 : Newbury Street and Beacon Hill
I didn't even get to Southy and Jamaica Plain but those are great neighbourhoods to explore as well.
Obviously there's loads more things to do in Boston on a girls trip but this is how we spent our long weekend in Boston and we had a great time. If you need some motivation to call your girlfriends and plan that girls weekend away, I hope this is the sign you need!