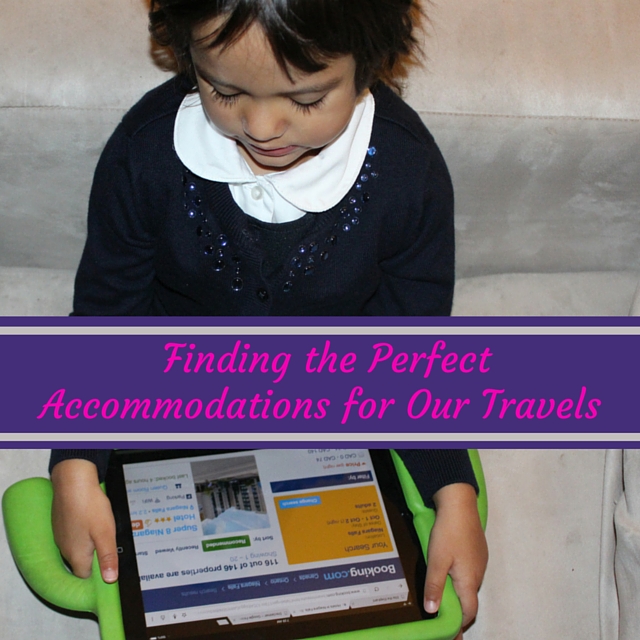 Little Monkey loves hotels, so much so that her birthday wish last year was to stay at a hotel! Over the last few years she's figured out what she wants in a hotel (mind you, everything is a hotel – even a rental apartment) and during our recent travels to Washington, we stayed at two spots. Our trip started in Alexandria where we stayed at The Monaco Alexandria and ever since that trip every hotel request stats with "Does it have a fish?". I'm doomed! I decided to ask Little Monkey to help me narrow down our options for our D.C hotel and she had some very specific requests which I tried my best to deliver on.
Disclosure : This post is in partnership with Booking.com but, as always, opinions are totally mine! 
If we're travelling for more than a weekend I prefer to stay at properties where the adults and kids each have their own rooms. Baby Boy is a light sleeper and the hubs and I like to unwind over a drink once the kids have gone to bed, so separate rooms work best. We also love our multi-generational trips and for those I look for at least three rooms and two bathrooms, to make it a peaceful holiday for all. I've been using Booking.com for quite a few years and I am thrilled to see that they not only offer traditional hotel suggestions, but have also partnered with VRBO to offer apartments and houses. This makes my life SO much easier! I get to see all options available to us in one spot and Booking.com even lists B&Bs!! I even had my parents sign up as a vendor on the site and I can tell you that PLENTY of people use Booking.com.
The video above will show you how I narrowed down the best apartment for our #MurphysDoDC trip and below are the main reasons I enjoy using Booking.com
A variety of options – hotels, apartments, houses (Over 800,000 properties!!)
REAL reviews – reviews can only be written by those who have actually stayed at the property (Over 60 million verified reviews)
Options. Option. Options – narrowing down the perfect spot has never been easier (You can even button down to baby sitting services)
Great deals – I often find special discounts when I'm signed in (And it even shows alternate dates for cheaper travels to that city)
Free cancellation – many properties offer free cancellation which makes it even easier to make last minute changes
As Little Monkey has perfected her list of hotel "must haves", so have I. I do agree with her choice of separate and bigger rooms and who doesn't love having a kitchen? For our D.C trip, Booking.com guided us towards the AKA White House which was perfectly located for us. The apart-hotel (love those combos!) targets business travelers but it was absolutely perfect for us and oh so very spacious. So spacious that our friends came over for a gathering one night and everyone marveled at the luxurious condo setting. I have serious condo envy after staying at the AKA! After a couple nights at a luxurious hotel, upgrading to a luxurious apartment is exactly what we needed as a travelling family.
Guests at the AKA are looked after extremely well and the concierge is happy to satisfy your every whim. We arrived very early on check-in day and were greeted with cold bottles of water and our luggage was whisked away. We then spent the entire day walking around The National Mall and didn't get back until midnight! Yet our concierge warmly welcomed us back and got us settled in our apartment, which had soothing jazz tunes and a bottle of wine awaiting us. Now that, folks, is how you unwind after walking for twelve hours straight! Please note that there is a crazy $100 charge PER DAY for a crib at the AKA but due to some miscommunication it was later given free of charge to us. Baby Boy definitely enjoyed sleeping in the crib so I'm glad it was available for us. The AKA had us wanting to extend our vacation and continue exploring the rest of The National Mall and other monuments. It truly is a home away from home.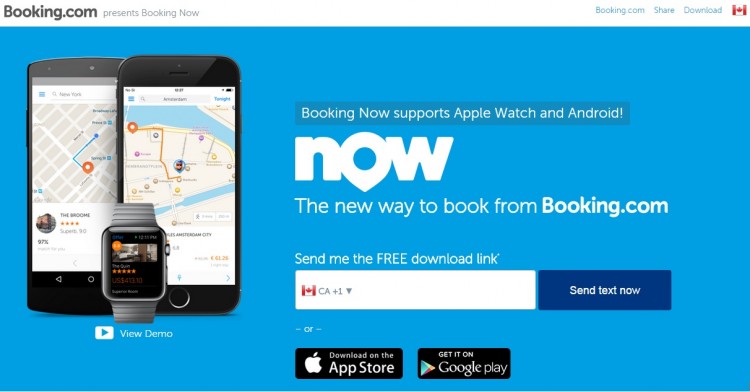 I'm a bit old school when it comes to booking our accommodations and prefer to spend a couple hours over my laptop researching everything but the hubs is more of an app guy. Booking.com has a great website (that maps hotels against key attractions) but also has a fabulous app for on the go booking. They've also recently launched the Booking Now app for those looking to book accommodations for travel within 48 hours. This is great for all types of travel (business, solo, couples getaways) EXCEPT family travel. The Booking Now app sets your location (GPS pull) and preferences (price range, parking, Wi-Fi ) but only allows the option to choose 1 or 2 guests. We travel with two little ones so it's hard to put that into the Booking Now app. That said, Booking Now is the first truly global app for spontaneous travellers. With Booking Now's predictive analytics, the more frequently customers use the app, the more personalized their recommended matches become. The future is here folks!
As we prepare for our next road trip to explore the Autumn colours in Upstate NY, Little Monkey and I will be spending the weekend on Booking.com to see if we can find a hotel with a fish! Wish me luck folks!