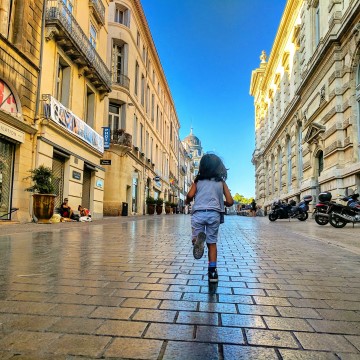 We spent two nights in Montpelier after our space explorations in Toulouse and before the disaster that was Marseilles. While we didn't do much in Montpellier, I have fond memories of this university city because it was home to one of the loveliest typically French homes we stayed at during our trip. As we drove up to our GuestToGuest home in Montpellier, I knew we'd have fun there because it reminded me of the homes I had seen in French movies…you know the kind I'm talking about!
While our hosts weren't there to greet us, the grandmother who lived next door was there to welcome us and tell us all about the herb garden and the many toys the kids had at their disposal. We were so comfortable in this home that we actually found it hard to step outdoors and explore! We were visiting France during a bit of a heatwave and so we reveled in the chance to stay cool indoors or sip a cold rose while hanging in the shady area outdoors. It didn't hurt that our hosts had left us some homemade jams. honey and a bottle of wine. All things that paired well with the cheese and fruits I purchased at the grocery store!
We spotted butterflies roaming around the garden and of course Little Monkey was thrilled to see a rooster and a chicken roaming around the garden. This was exactly what I had pictured the French countryside to look and feel like and here we were nearby the historic downtown of Montpelier!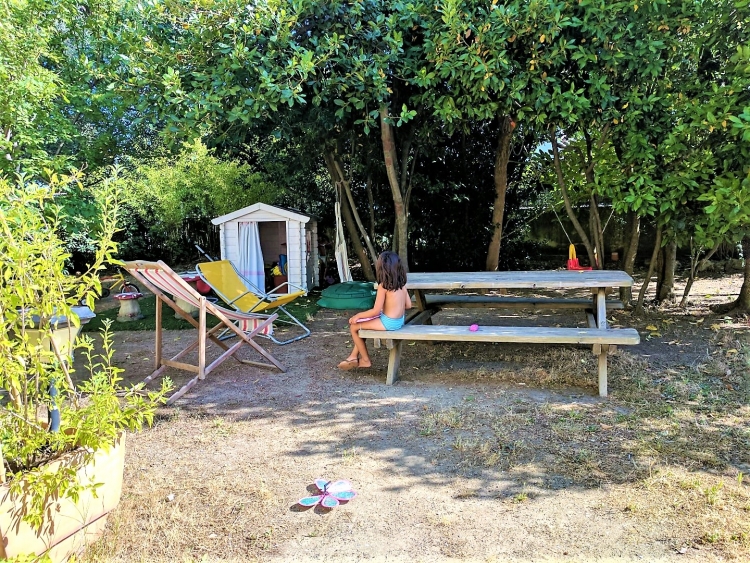 Exploring Downtown Montpellier
When we drove around in search of a grocery store the first night we arrived, we were a little worried because the place seemed deserted. There wasn't a soul around and the place was very eerie. We soon realized that this is because the main downtown core is only accessibly by foot and so, what we originally saw was just the outskirt of the city walls. If you're looking for a small city to meander around with no agenda in mind, Montpellier is definitely a spot you have to explore. With  a pedestrian only downtown zone through which kids can run through, this is a great place to grab macarons and crepes as you roam around popping into museums and quirky stores. There were many cafes and restaurants ( and ice cream shops!) so it was easy to find a resting spot when looking to escape the heat. We didn't have a chance to check out the Musée d'Anatomie, but there are a fair number of museums and cinemas for one to enjoy during a visit. The one thing I couldn't figure out was why there were half bicycles hanging off random buildings!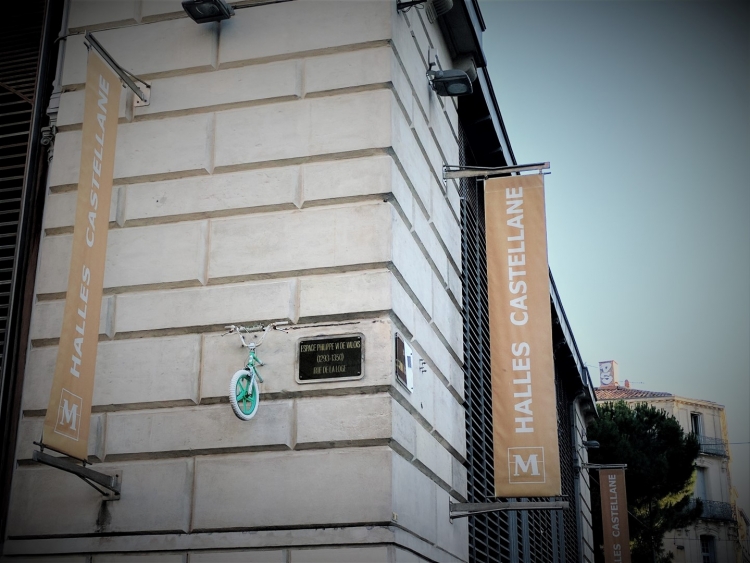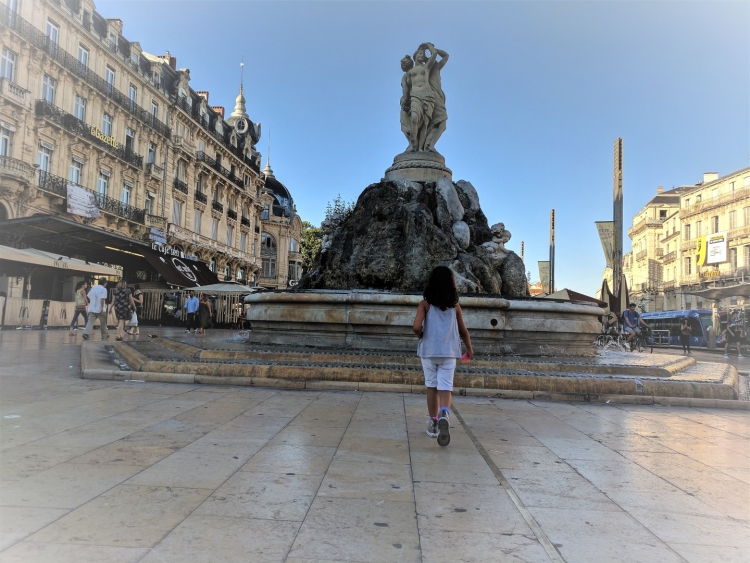 Sandy French Beach 
We knew we were heading towards the French Riviera and its pebble beaches so our host advised that we check out the sandy Martigues beach which was about a 2 hour drive away (and on our way to Marseilles). The water was perfect and Baby Boy loved the sand! If you're in Montpellier and looking for a spot closer to the city, check out Espiguette beach.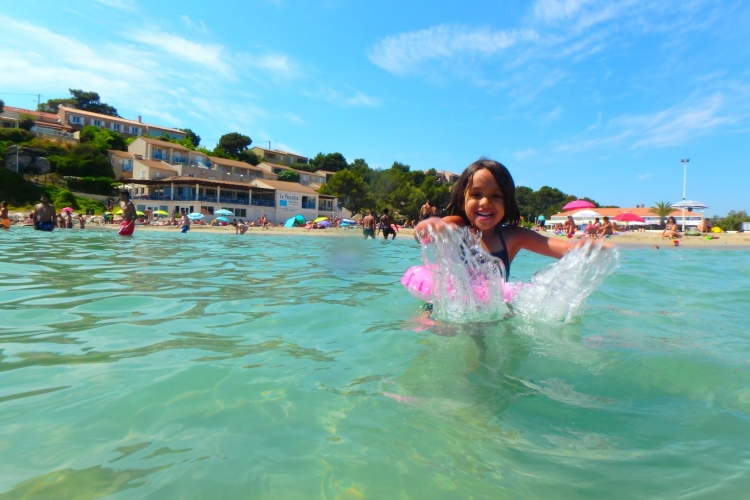 We also heard that Lunaret Zoo and the Maison de la nature would be good spots for kids to explore as well.
Sometimes we visit a place and remember it fondly not for the amazing food or the main attractions, but merely because of the way it made you feel. For us, we were having a hard time having left the laissez-faire Spanish lifestyle and Montpelier was a spot where we were allowed to chill, roam freely and take it easy whilst still enjoying the city comforts. This home exchange was quite possibly one of my top 5 spots!