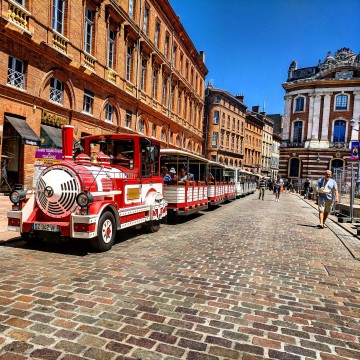 The half way point of our trip was when we spent two nights in Toulouse with the kids. After our start in the south of France I was still on the hunt for good food and Toulouse seemed to be a city where I would find the French fare I was looking for. Spoiler alert, while I did find some amazing dishes in Toulouse I didn't get to all the French spots on my list (Michel Sarran  and Chez Emile). On arrival at our GuestToGuest home we were greeted with smiles and many recommendations on where to eat though I was most gleeful about having an a.c! You see, it was a scorcher of a month and most of the homes we were staying in didn't have air conditioning so this was a real treat!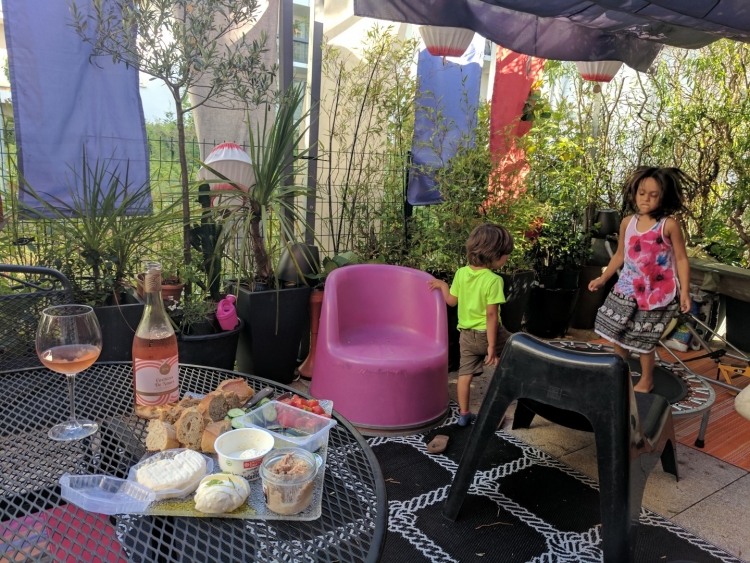 Toulouse is France's 4th largest city and has a Mediterranean influence is what I noticed. It's also called the "pink city" because of the terracotta brick buildings and was a city filled with interesting street art, an easily navigable downtown core and plenty of great restaurants. We mostly spent our time walking around and taking in the ambiance of the city instead of running from attraction to attraction. We spent our mornings indoors and only ventured in the afternoon after we lazed around the lovely patio at our GuestToGuest home. We had received a Tourism Pass which gave us unlimited access to the subway and certain museums and if you plan to visit most of the key attractions, the pass is a great way to save a few dollars.
There were two restaurants we really enjoyed. The first meal was at Chez Magda where I enjoyed a great plate of steak frites and the best darn apple pie (and I don't even like Apple pie!). Our second meal was a surprise find at Boli Cafe where the kids received a special plate for their meal and we enjoyed some Bimbimbap. We love Asian cuisine and it was something we were craving as we hit the halfway point of our trip so this was just perfect!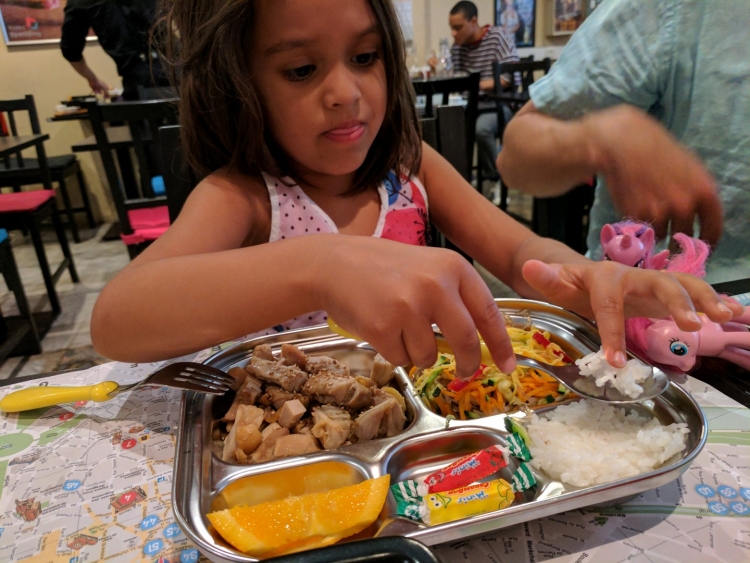 When it came to sightseeing, we took a quick train ride through the downtown area and spotted the many fountains and statues that can be found at every street corner before we ended up at the Toulouse Cathedral. It is definitely worth venturing into if you have the chance.
Needless to say, the highlight of Toulouse was definitely the Space Museum and you can read more about our experience by clicking through to this post.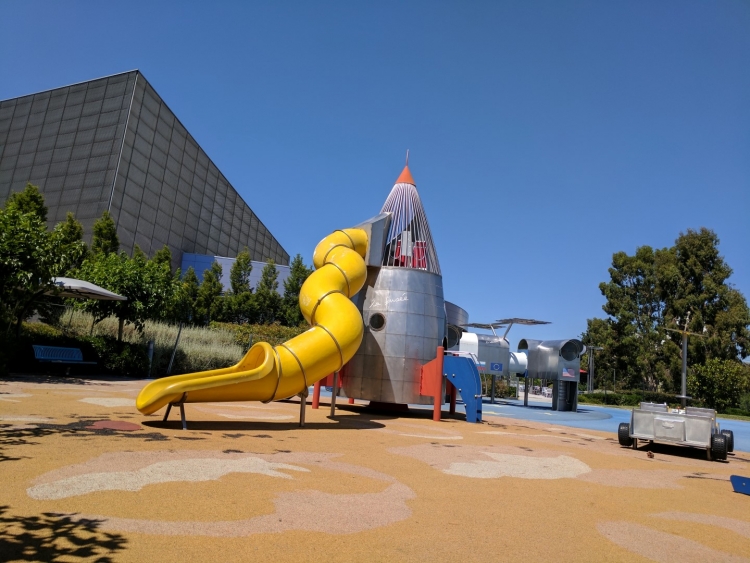 Toulouse is a fun city for families to explore and while we didn't get around to seeing everything we should have (here's a full list of attractions), we definitely had a relaxing visit. The city is great by foot but their subway system is also well connected so you can explore various parts of the city. If you have aviation fans in your family you'll definitely want to put Toulouse on your list as it's not only home to the Airbus museum but also the Aeroscopia museum. If you've got little ones who want to run around, be sure to check out Jardin des Plantes as I hear it's very beautiful there! I'll also mention that Toulouse is home to many festivals and events so you'll want to check out the events calendar before you plan your visit!