It was two nights before our 90 day stay in the Schengen area was coming to an end and we were seated in our GuestToGuest home exchange in Amsterdam when we made the impromptu decision to forget Scotland, by booking a Croatia Airlines flight from Amsterdam to Zagreb. While I have always loved the thought of Croatia, I never thought we'd visit this beautiful country during this trip of ours, but here we are! I know some of you were curious about Croatia Airlines when I tweeted about our impromptu purchase so I thought I'd share our experience flying with Croatian Airline with kids in tow.
When it came to booking our flight, the hubs and I actually booked our flights separately. Why you ask? To save $50! You see, we realized that we could save some money by splitting up our fares. He and Baby Boy booked the FlyEasy option that came with no luggage while Little Monkey and I booked ourselves in FlyOpti which came with a baggage allowance of 23kg per person. We only had two suitcases so this worked out well and was cheaper than adding two bags if we all chose FlyEasy. It did take a couple extra steps but we saved $50 by both of us booking at the same time and both fares came with free seat selection so we booked seats next to each other. It is also good to note that  Croatia Airlines offers a 33% discount on international flights and a 50% discount on domestic flights for children between 2 and 12 years.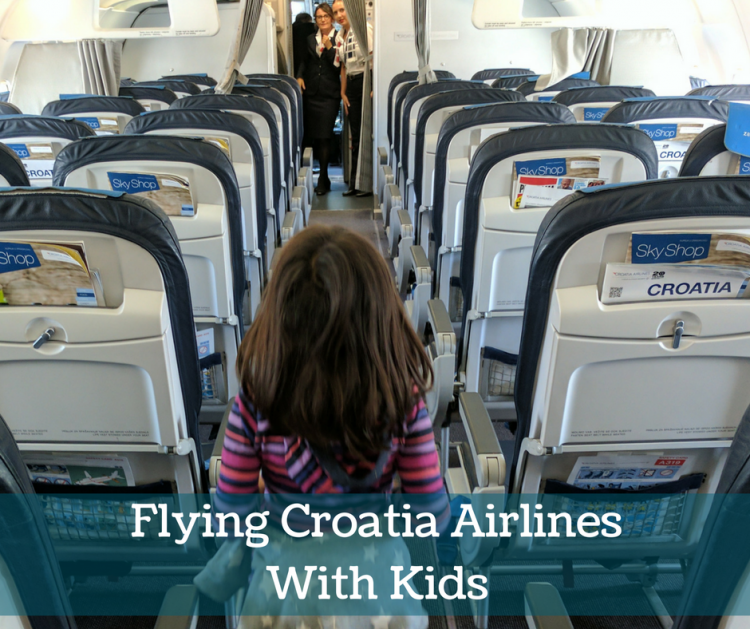 We totally lucked out that Baby Boy isn't 4 years old yet because only children up to 4 years of age are entitled to one collapsible baby stroller free of charge. PHEW! We were able to take our double stroller all the way to the gate and it was waiting when we disembarked as well. Some had mentioned that they are extremely strict when it comes to baggage allowances so we were very careful to stay within the limit. We even weighed our bag on the scale while waiting for the counters to open (ours was the first flight of the day!) and pulled out a couple items to balance things out at the very last second before it was time to check in.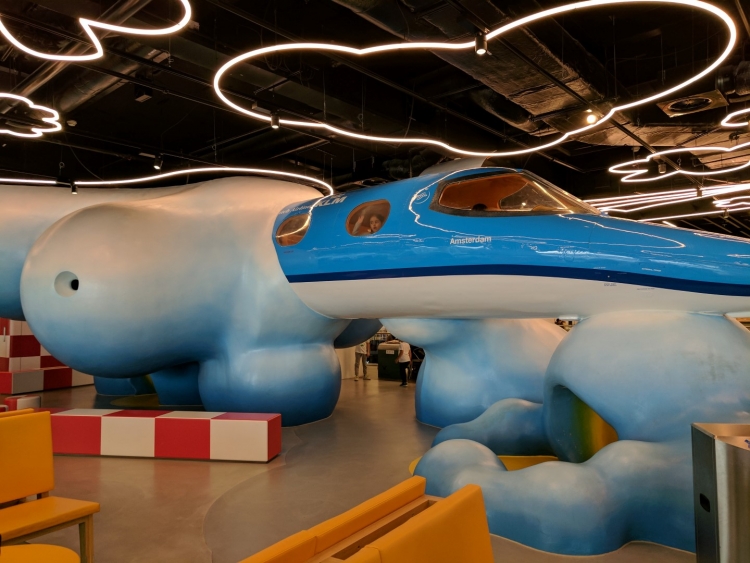 We knew the Schipol airport was very fun and so I knew we'd find a nice play area for the kids while we waited to board our flight but I was very surprised when they allowed me to bring in liquids for the kids! Guess making them chug the half litre of milk wasn't the best idea but we did bring in our juice bottles.  We got to our gate and then heard our names being called to come up. PANICK!! What happened? Oh wait, maybe we're getting upgraded…. (HAH!). Well, it seems they were ready to pre-board families with kids! Now that was a nice touch as there was a long line up at this point.
The aircraft itself was pretty basic with small leather seats and no entertainment systems. The kids were allowed to use their iPads during the entire flight (yes, even for take off and landing) so that different! We were also surprised when we received a free snack on board. The Panchetta was absolutely delicious. Tiny but delicious!  I heard that on Business class infants receive special baby food that is pureed or mashed. Older kids get meat cut up into small bites or shapes. In economy the kids received the same things we did and they didn't receive the kid's colouring package some had mentioned either.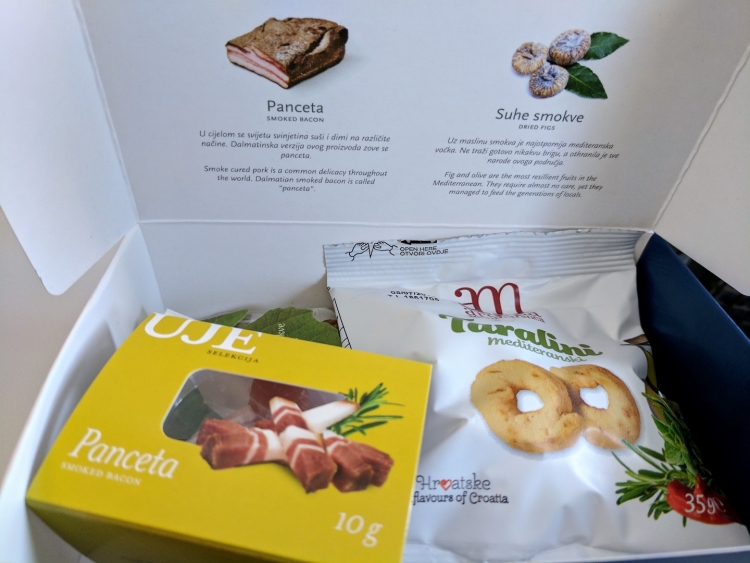 Our flight was pleasant and the kids were well behaved until it came time to disembark in Zagreb. OH My! We decided to hang back and let most of the flight empty out before we made our way out of our seats but Baby Boy decided to have a full on meltdown just at that moment. While Little Monkey and I walked ahead, the hubs had to deal with him and an older gentlemen behind them decided to just stand and watch them instead of passing by. Which in turn meant that the stewardess got on the intercom to tell us to hurry up and that we're holding up traffic. Umm.. RUDE! It was less than 30 seconds while the hubs tried to gather their two bags and fling Baby Boy over his shoulder so I personally will class this one under our rudest flight experience ever. That said, everything else was good enough and it was the cheapest option we could find so I definitely would fly again.