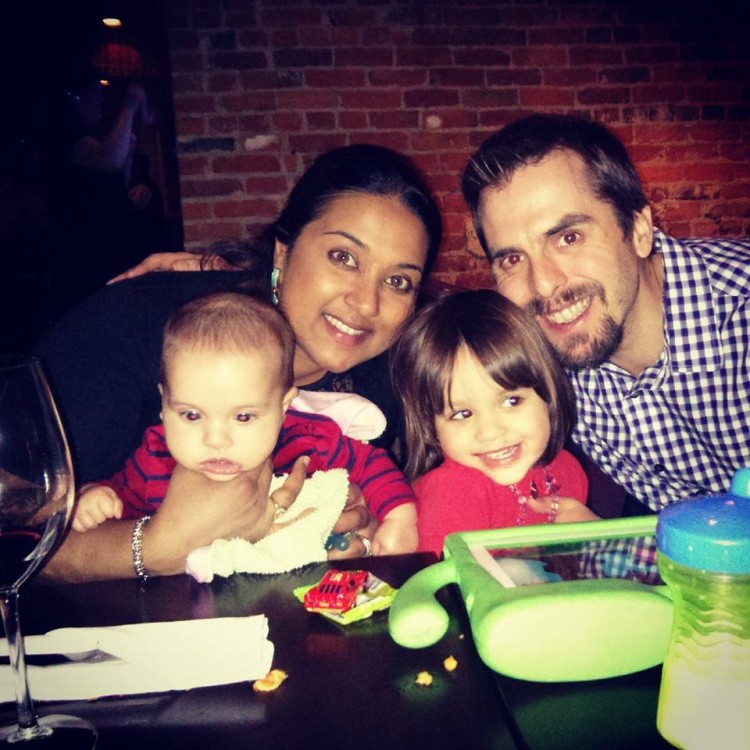 During our recent Ann Arbor trip we had everything planned from where we were going to eat and drink to the tourist attractions we wanted to hit but on the day of the hub's birthday the clock ticked away and before we knew it… it was 9:30 p.m. Our original dinner spot's kitchen was closed (yes on a Saturday!!) and our back up plan was also closed. I got surfing and found a newly opened spot call Aventura and our group of 6 adults and two kids headed over. We even had two locals with us who hadn't yet been to this spot!
It had a uber cool diner meets swanky resto vibe and I wasn't sure how things would go down with two tired kids but we were up for the challenge given that we outnumbered the tots 3 to 1! We were warmly welcomed by the hostess and they set up a table for us and even made room for me to park our stroller. High chair for the Little Monkey? Check! The place was busy and the bar area looked like a great spot to hang out but since we were in for dinner we were housed in the back dining area. We were starving and quickly got to ordering and dish after dish came by as our friend took control of ordering the fabulous Spanish influenced tapas for us.
Baby Boy decided that it was an explosion kinda day which had me and the hubs rushing to the bathroom on two occasions. The bathrooms were private, one for men and one for women and we took camp in the men's one. There was no place to easily change but we've mastered the art of diaper changing whilst standing up. However  the tough part was that there's no trash bins in the washroom. Nopes. None. I had my diaper genie travel bags so each time I tossed the diaper into that and then went to the trash can on the street. Yup! I HAD TO!!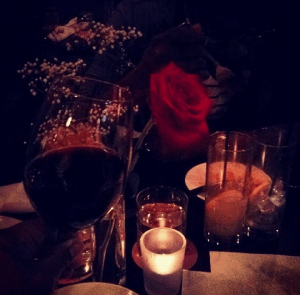 Our server was knowledgeable and ensured that our wine glasses were continuously topped up and we even got the bartender to make a mocktail for the preggo. It was delicious! They have a stellar wine list here so you're bound to find some new finds! He also brought hot water for me to warm Baby Boy's milk bottle (but the water in the washroom was much hotter so I heated the bottle in the sink). We had our large table filled to the edges so we sampled quite a bit. Some we ordered again…one thing I can say is that the food will not disappoint here.
I loved the Datiles Con Chorizo (bacon wrapped dates with chorizo and almond romesco). The creamy Canelone de Barcelona (housemade pasta with suckling pig, roasted chicken, béchamel, nutmeg and sofrito) was another favourite. I was licking the béchamel NOT SO discretely. Another dish enjoyed especially by the Little Monkey was the Patatas Bravas (thrice fried potatoes, sunny-side up egg, honey aiòli and brava sauce). My latest obsession is brussels sprouts and their Coles De Bruselas Y Manzanas (brussels sprouts, pistachios, granny smith apples, olive oil and crème fraîche) has me in the kitchen learning to perfect the art of brussels sprout making! These were highlights but the other dishes we had were also really good. We gobbled them up before I could take a picture.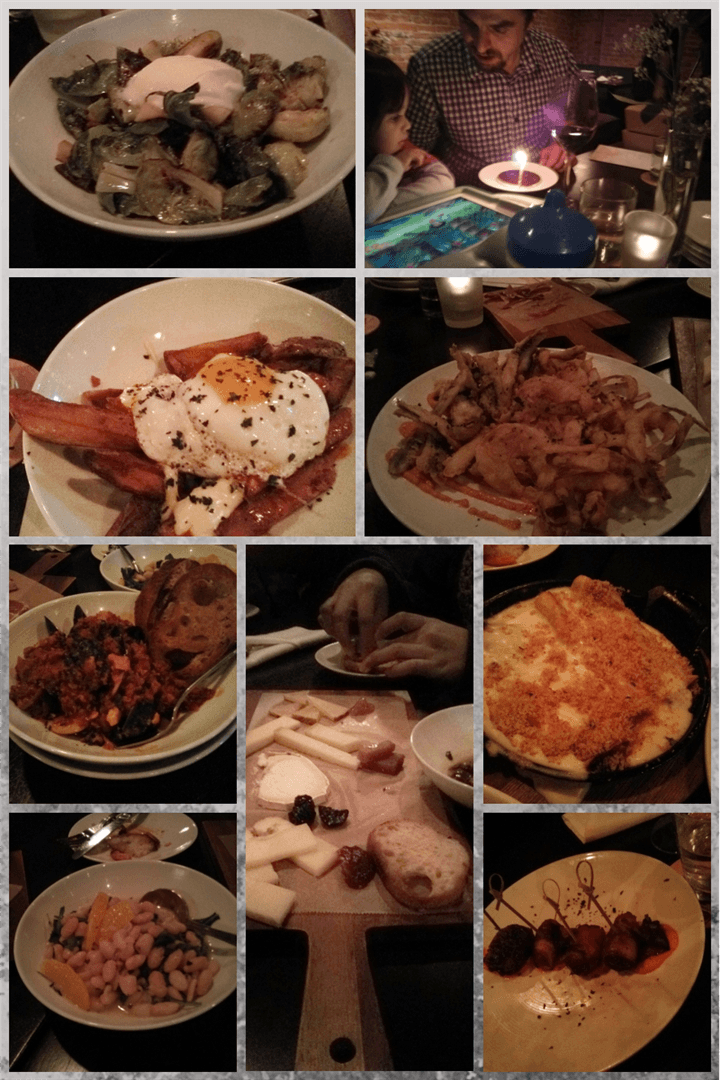 We had spent the whole day pub hopping through Ann Arbor as a group and the final meal of the day at Aventura was just perfect. It was a lovely way to wind down the day together with some of my high school friends and celebrate the hub's birthday! If our travels bring us back to Ann Arbor we'd definitely pop back and this time I'd sample some of the cocktails!