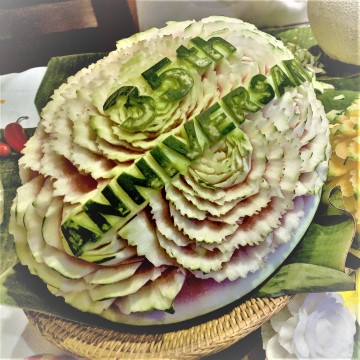 Aren't massages amazing? It rights all the wrongs I do to my body but after becoming a mom, when it came time to evaluating our budgets and figuring out which parts of our lives we were going to "sacrifice" in favour of saving up for our travels, visits to the spa and shopping for purses and shoes got the cut from me. With the kids in school, our nanny no longer a part of our budget and our big trip completed, I'm slowly bringing back into my life some of the things I've missed and if you follow my instastories you know that I've been enjoying a few spa days and holiday shopping excursions lately. As parents we know we have to budget very differently than we did pre-kids and evaluating our financial goals and budgets is something we do every quarter because our lives are constantly changing. As I focus on my health, I remembered that massages under the guidance of a RMT is something that does my body good.
Last month I went on an impromptu day trip to the Scandinave Spa Blue Mountain and this month I spent a day at one of my favourite Toronto spas, Elmwood. Not only is it my neighbourhood spa and one that is loved by both my moms, but it's also one of Toronto's best spas. Elmwood Spa celebrated their 35th anniversary and I was invited to enjoy a luxurious day at this four story oasis that's the perfect escape for Torontonians looking for a bit of R&R in the city. Housed in a heritage building that was once home to the YWCA and Women's Club, today it is an urban retreat enjoyed by locals and visitors alike.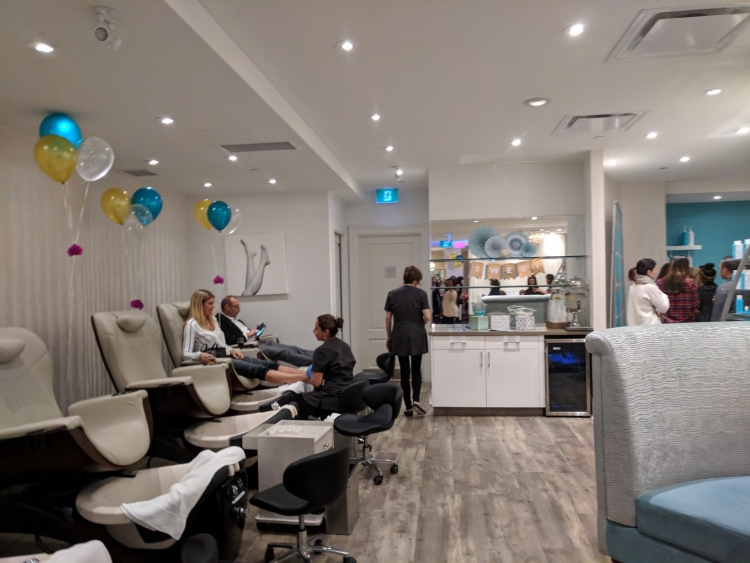 In the past I've visited the spa with my mom for a mother-daughter massage and with friends for mani-pedi birthday celebrations but this was my first solo visit to the spa. As it was a special occasion, our morning started with a Buddhist ceremony that reminded me of my days in Colombo where my aunt would take me to the temple. The surprising part for me was how easily the words of the prayers came back to me and how I was able to chant along with the monks. While I'm not a Buddhist, visiting temples have always brought me into a zen state and this start to my day was just perfect!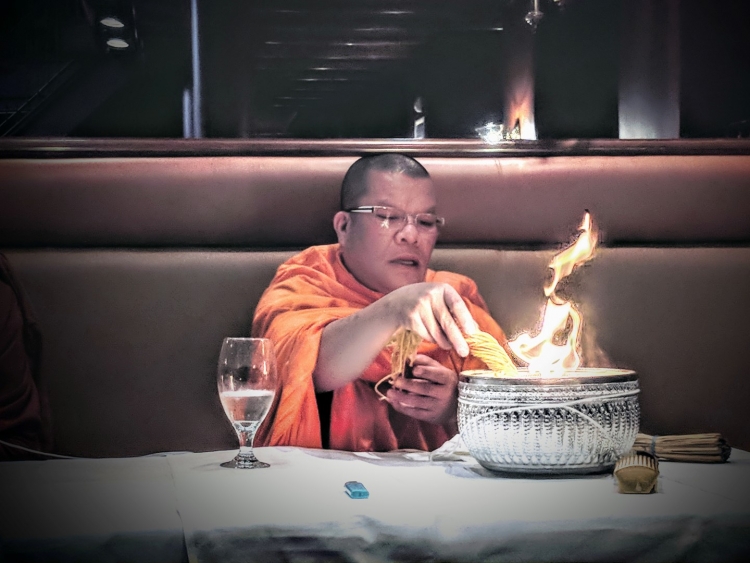 I suffer from major backaches and getting the right massage can make me feel like a new person so I was excited for this visit. While I usually go for the Deep Tissue Massage, this time I opted for their signature Deep Siam. This one not only targets muscle pain but helps ease stress-induced muscle tension and recovery from the common cold. My masseuse used a heated Thai herbal compress which restored and redirected energy while the herbs and essential oils repaired the body by balancing the senses, calming the nerves and revitalizing the skin and tissues. Herbs used in the compress included lemongrass, good for asthma, plai which relieves cramping, tumeric, which reduces inflammation and Kaffir lime which has detoxifying properties. Given my focus on my health, I was excited when she told me I could take the herbal compress home with me. I totally plan on using it once a week. I've already told Chris that the best Christmas gift he can get me is to learn how to give a good massage!
All said and done, my favourite part of Elmwood is their water therapies. Another great gift idea, if you're looking! They're one of the few spas that allow you to purchase access to hydrotherapy only. Water Therapies, complimentary with quite a few services, includes use of whirlpool, steam room, swimming pool and poolside lounge. The steam room is where I like to hangout and the women's change room whirlpool is also amazing. My dream home will have a steam room like the one at Elmwood!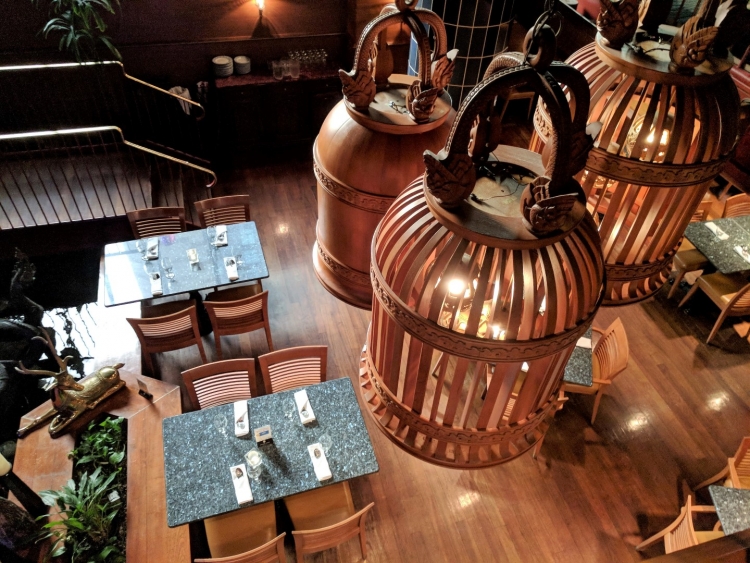 As you may recall, Chris isn't one who enjoys a good massage (remember this one in Mexico?), so we haven't tried the couples massage options here but I have a few friends who love escaping to the Elmwood Spa for their dates. Most packages include a lunch on their terrace (dine in your bathrobes!) and you can easily swing back into the hydrotherapy area after your meal. Don't forget that there's also Bangkok Garden (both moms insist that this is the BEST thai restaurant in Toronto) and their lunch buffets are one of the best deals in the city. Little Monkey and Baby Boy love visiting the restaurant any chance they get and have been doing so since they were merely weeks old!
With four spacious floors of tranquility, two restaurants, a juice bar, 34 treatment rooms, and water therapies, Elmwood Spa provides the perfect oasis in downtown Toronto. Whether you're looking to recharge or escape the hustle and bustle of the city, Elmwood Spa is a great option for everyone.