The weekend is finally here! Wohoo! Another one in the city but we're finally getting some travel plans lined up for March. February in the city isn't what I had originally planned for but it's just the way things are working out with our busy work schedules. I'll just pretend I like being REALLY REALLY REALLY FROZEN.
For today's Fashion Friday I wanted to share some pictures of the Pure Hazelwood necklaces Baby Boy and Little Monkey have been rockin' lately. I first purchased one for Little Monkey when I was at a trade show as they told me it may help with growing pains. I was curious and fed up of the long whiny "My legs are hurting" so we tried it out and it really did seem to stop the whining (even if it's just psychosomatic, I'll TAKE IT!). After six months of daily wear it broke on us and I was approached by the brand to see if we'd like to sample two new necklaces….which is how Baby Boy also received one! It's recommended that you change the necklaces every three months for safety reasons and please note that these aren't to be chewed on. You just want the wood to touch their skin.
Disclosure : Our second necklaces were gifted to us by the brand but, as always, opinions are totally mine!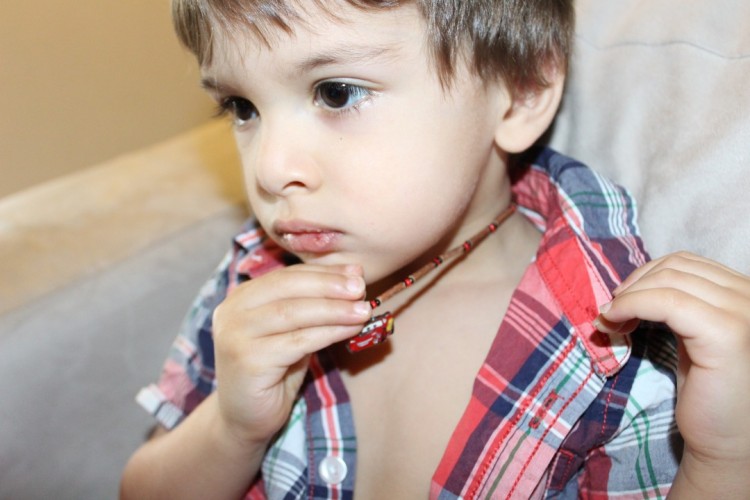 Pure Hazelwood products are inspired by a First Nations tradition and have been around for more than 18 years. Pure Hazelwood products were created by parents and when it comes to kids, it is said to help with Eczema, Psoriasis, Joint Pain, Heartburn, Teething Pain, Mouth Sores and so much more. This is the first commercial line of hazel wood products for the whole family (you can find bracelets, creams, e.t.c) and is based on scientific research and uses 100% natural hazel wood from the Canadian boreal forest.
We wore the amber teething necklaces when the kids were newborns and it really did help us out and so I've decided to keep some Hazelwood on them as they enter the growth spurt stages. The necklaces are under $15 each and come with fun Disney character both kids love. They're happy to keep them on 24-7 and I have no concerns about them wearing  it all day and night and into the bathtub!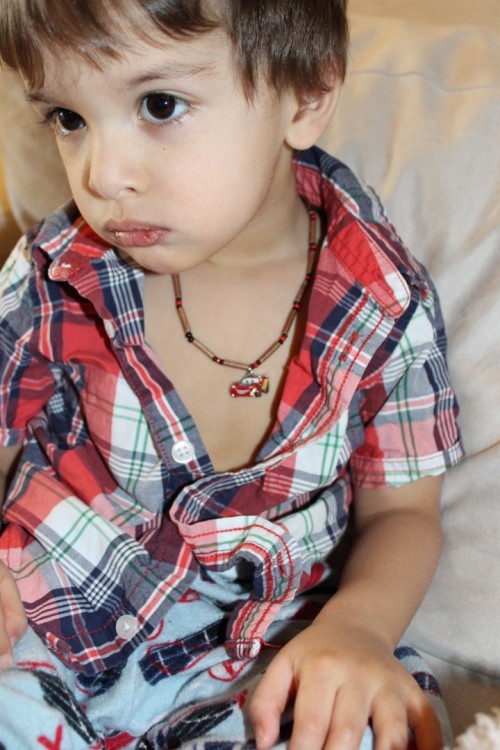 Joe Fresh Shirt