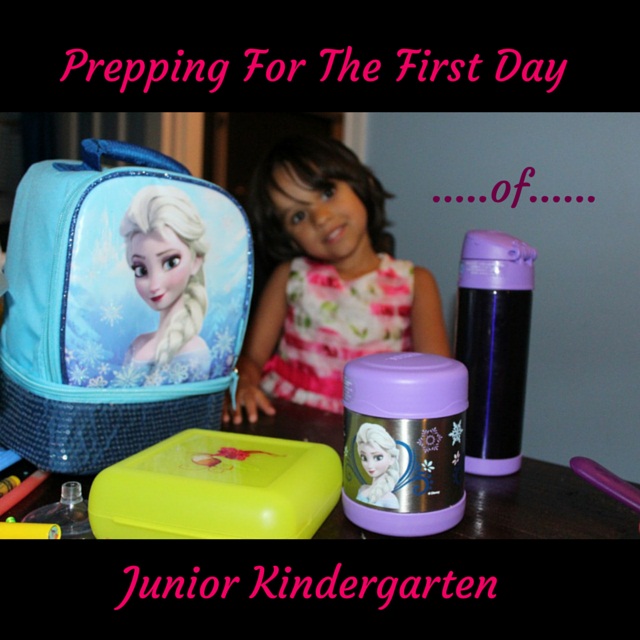 We have four weeks until Little Monkey starts her very first day of school EVER! Sure, she did a small stint at a half day Pre-School program but the full day Catholic School Junior Kindegarten program is the real deal! We've spent the past few months mentally preparing ourselves for the day ( many conversation start we "you can't do that in BIG GIRL school..") and it was only this past weekend that we started the practical preparations. (August 2019 : Having gone through this experience twice and learned a few more lessons, I've updated this post to reflect the new learnings and now you have the tips you need  for the first day of JK!)
Getting ready for the first day of Kindergarten is quite the process and one that we must not only prepare Little Monkey for, but also ourselves! I'm SO not looking forward to the early a.m. start and will dearly miss my solo morning routine while our entire house sleeps, but there's no hiding from the fact that she will have to be up, fed and dressed in time for her bus pick up at 7:30 a.m. *SHUDDER*.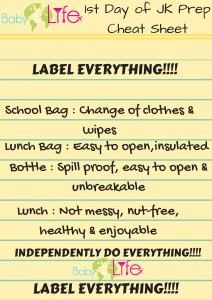 We've been worrying about the early a.m rise, the healthy lunches and snacks, the clothes and most importantly, wondering how on earth she'll wipe her own butt!! Seriously? How do they expect these soon to be 4 year olds to be that independent? The ass wiping is most definitely my biggest worry and with much chagrin, we're embarking on that messy learning adventure. (Update : neither kid has pooped in school and Little Monkey just recently at age 6 started wiping her own butt).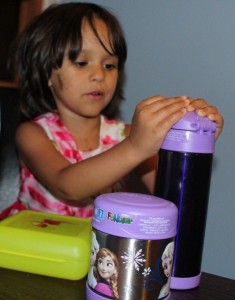 While there's no way I will become one of those Pinterest worthy lunch-makers, I do realize that I need to send healthy snack and lunch options to school and that the teachers will be watching (despite not helping her actually open any of the containers!!) to ensure there's a good balance and nut-free combination in that easy to open lunch bag! We spent this past weekend experimenting with various lunch containers, bottles and bags.
Disclosure : I've received some of these items as gifts or for review purposes, but as always, opinions are totally mine!
I thought I'd share some of the practical things we've been going through in anticipation of the big day! I must disclose that until we test these out in September, I don't really know how well it'll work but hopefully the criteria I've used to narrow down these options are the right ones!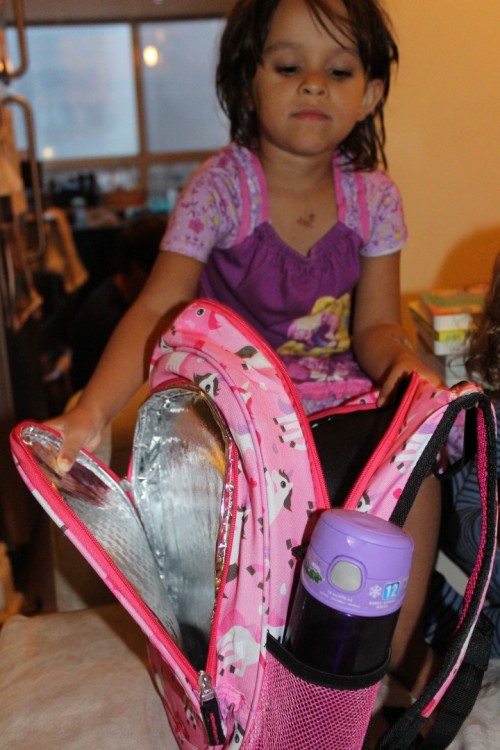 School Bag – not only does the bag need to hold books, but also a set of clean clothes and has to be independently opened by the child. I found the Obersee backpack on O.co and think it may be the perfect one for us. Not only is this backpack pink and purple but it also has a large main area with compartments, bottle holder and (the star attraction) an insulated lunch compartment. My hope is that everything she needs can fit into this bag and that she won't need a separate lunch bag. I've been warned that they need a large bag but this looks quite big as is, so I'm going with this one until the teacher tells me otherwise. I love that  the Obersee bag not only has a chest clip but also has a very supportive back cushion for when she has a heavy bag. (Update : Years later, this is still the best bag we have found and Amazon.ca also sells it now).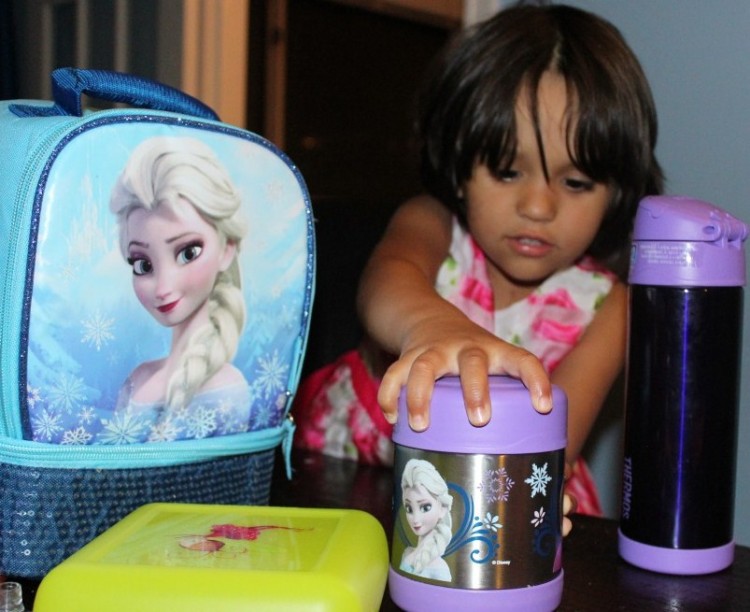 Lunch – The much discussed topic on parenting forums around the world, this is the one where we spent most of our research and practice sessions on. I discovered the Genuine Thermos Brand's lunch kits, FUNtainer food jars and bottles. All their products will help keep lunches and beverages hot or cold and safe throughout the  day. Oh and the bottles and containers are dishwasher safe. Phew!
Clothes – We've been given a dress code of white top and dark blue bottoms so I'm on the hunt for some fun dresses, skirts and pants! I've been finding them at various spots, like Walmart, Old Navy, The Bay, Joe Fresh and of course The Children's Place.

I'm looking for zippered items that Little Monkey can put on and remove without assistance (so, no buttons!). 
Check this post out for more Catholic School Uniform buying tips!
Skills – During our orientation session with Little Monkey's teachers, we were given a package that had some great tools to get her ready. The Learning Partnership program had put together some books, craft supplies (who knew she needed to learn to cut with scissors!) and conversation starters which we've been using to prep for the big day.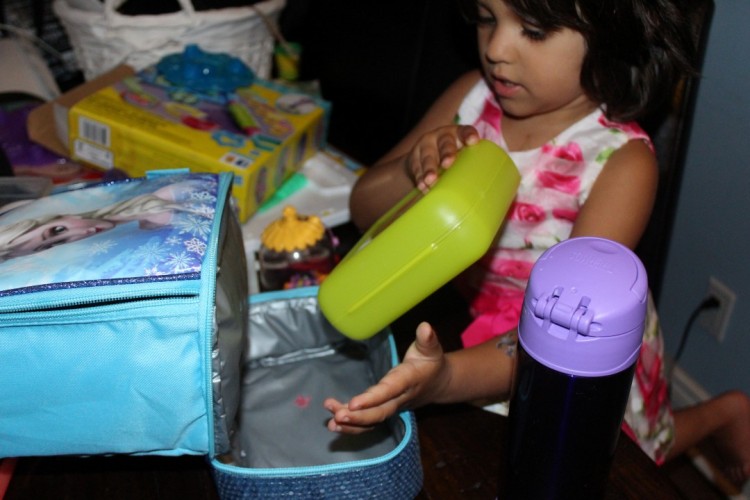 Now guys, seriously….she has to wipe her own butt…Or else we'll be called in to clean her up? Is this a Canadian Public School thing or does this happen all over the world? This is going to be a fun one! While I go back to dealing with that dilemma, I'd love to hear from you.
What else do we need to prep for? Do tell! I need to label stuff right?