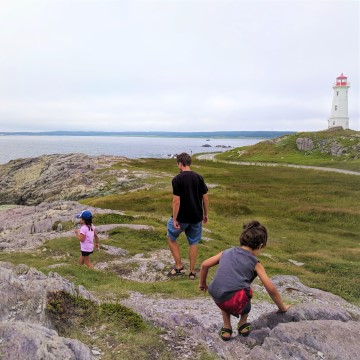 With many ships docking in Sydney, Nova Scotia we thought we'd share a few shore excursions for your time in Sydney. While there are plenty of things to do in Sydney, Cape Breton, there are also some fun day trips from Sydney (NS) that are great for families with kids or without. If you have access to a car, the following suggestions are within an hour's drive of Sydney, Nova Scotia and will take you to Cape Breton beaches, lighthouses and so much more.
Glace Bay Miners Museum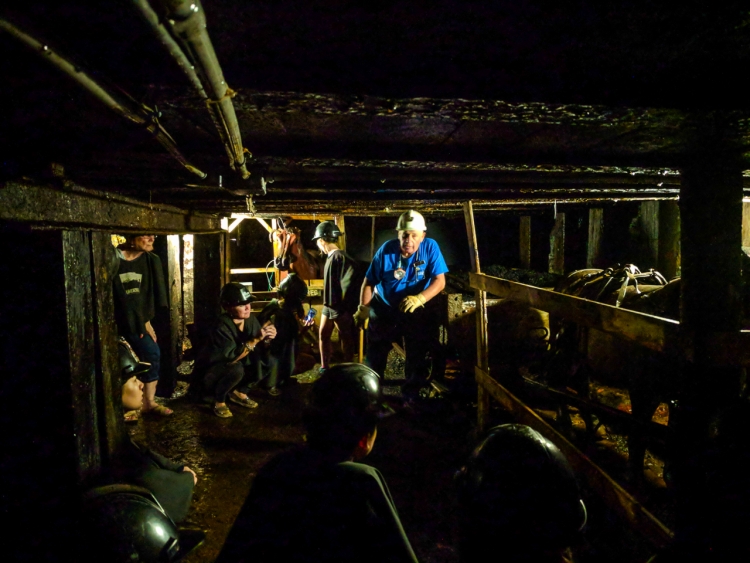 Located about a 30 minute drive from downtown Sydney, history buffs will enjoy visiting this museum. At the Glace Bay Miners Museum, visitors have the opportunity to view relics from the past and tour a mine. Guided by former a coal worker, our family took a multi-generational trip below the surface to experience the dampness and claustrophobic effect felt in a coal mine. You can find more details about our visit to the Glace Bay Miners Museum with kids, here. The Glace Bay Miners Museum is an important monument to one of Cape Breton Island's most famous occupations. It outlines a sad history in many ways, but the community of retired coal workers know that they were an important part of Canada's growth. The museum lets them tell their stories, and you are going to want to hear them.
Louisbourg Lighthouse and Fortress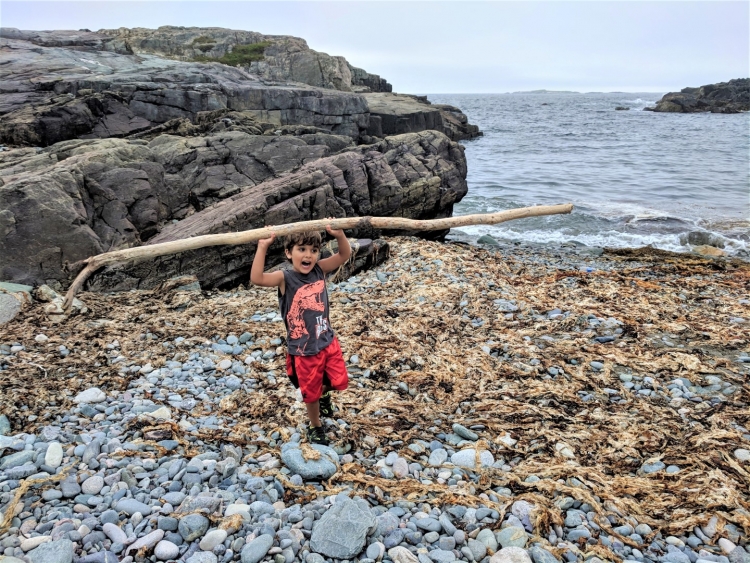 Louisbourg is an easy 45 minute drive from downtown Sydney and has something for everyone! Start your day at a National Historic Site of Canada, the partially reconstructed 18th century French Fortress. We spent 2 hours here with a baby and toddler but you could easily spend 4 or 5 hours taking tours, roaming around the fortress visiting the local baker, picking up a couple buns and chatting with the actors who are happy to engage with you. This stroller friendly spot gets very cold and windy so bring appropriate gear, yes even in the summer! Next up visit the Louisbourg Lighthouse where you can easily hike around the trails if you wish to do so. Our kids were older when we visited so we spent an hour walking through the trails and throwing rocks into the Atlantic Ocean. Louisbourg is also home to a theater, a couple cute restaurants and a chip wagon. We dined at Lobster Kettle and enjoyed a beautiful sunset but I wasn't overly impressed by the fare during our most recent visit.
Baddeck for Lighthouses, Boat Tours
, Beach and Alexander Graham Bell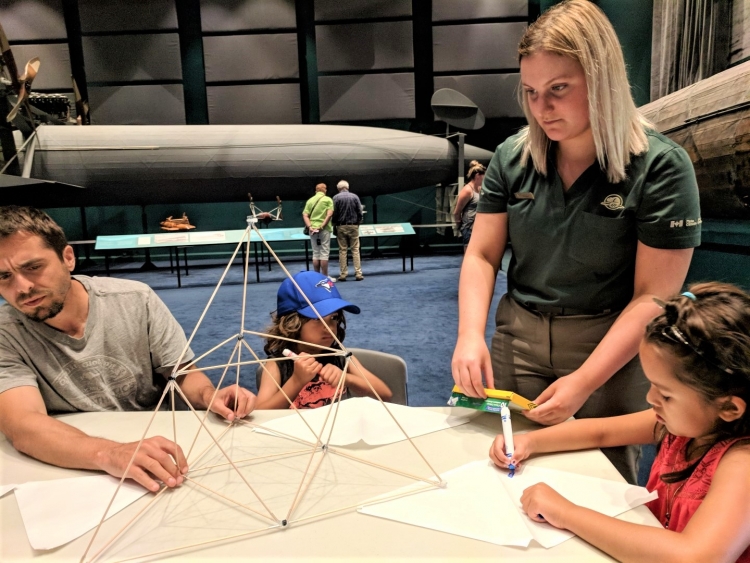 If you're looking for a good mix of things, Baddeck is where you want to visit. It's actually where Chris and I visited the day after our Cape Breton wedding! You could easily spend a couple days exploring Baddeck as it's said to be both, the end and the beginning of the Cabot Trail.  Families will love visiting the Alexander Graham Bell National Historic Site because it's a great mix of history and hands-on learning. Kids can partake in many family friendly activities or run around in the open areas nearby. Baddeck is also home to numerous boating tours and a cute downtown strip filled with antique shops and boutiques. Chris' mom loves visiting the Highwheeler Cafe so that's where we always go to grab lunch at but for a true East Coast experience, you should pop by Baddeck Lobster Supper for all you can eat mussels and a fresh lobster. If you have the time, there is a free ferry from the Lions Club to Kidston Island between July 1st and labour day.  There you will find a beach with lifeguards, a bathroom and changing rooms. You can hike two of the three trails, one of which brings you to the lighthouse on one end of the island and back to the beach. Also remember that kid friendly Big Spruce Brewing is nearby (they even had a sandbox and toys during our recent visit)!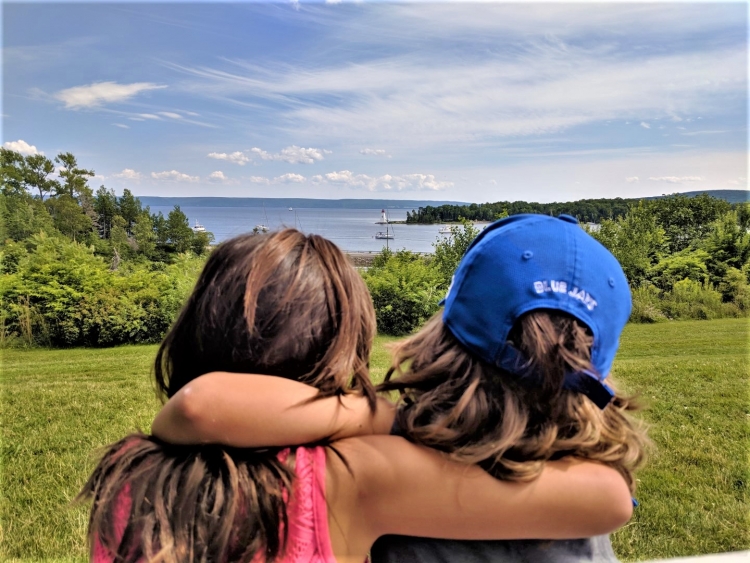 Iona Village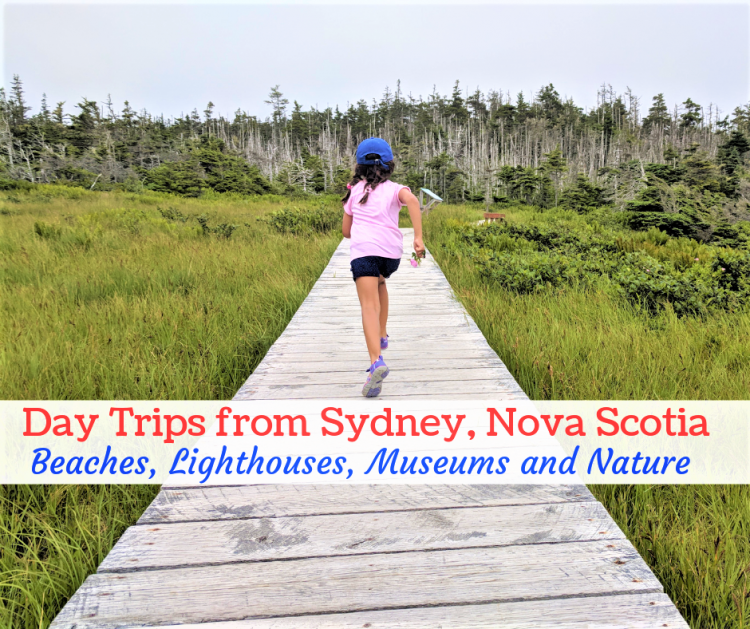 For a truly cultural experience and history lesson, Iona is the place to visit in Cape Breton. Start out at the Highland Village Museum  which is an outdoor living history museum dedicated to Nova Scotia's Gaelic folk-life, culture and language (usually open from June to October). Then in neighbouring Eskasoni First Nation, you can experience the Eskasoni Cultural Journeys and Goat Island Trails. Here you will be able to learn about and experience the Mi'kmaq culture and story. We're yet to do this but next time I plan to remember and pre-book these tours. What we have done in this area is enjoy the boat rides. You can go on guided Kayak tours or find someone with a speed boat who can take you to the nearby islands.
If you find yourself in Sydney with a day to spare, these day trips are just a few options awaiting you. The ones we've highlighted are less than an hour away giving you the opportunity to make the most of your visit.