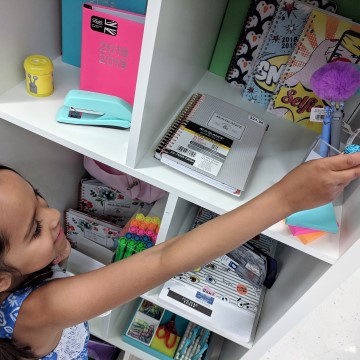 I know we still have a month left before all of us last minute Back-to-School Shoppers really start our planning (the night before school starts) but for a change, I thought I'd get a head start. Surprising hey? Last year we arrived back from our 5 month long trip the weekend before school started and it was a frenzy trying to get Baby Boy ready for Junior Kindergarten and Little Monkey ready for Grade 1. This year, our friends at YMC invited Little Monkey and I to a back to school shopping event at Staples last week and I thought we'd be stocking up on printing paper, maybe eyeing a new tablet and grabbing some crayons and pens…because what else would Staples have on offer for back to school shopping, right? HAH! We left with backpacks, lunch boxes and SO MUCH MORE! It may still be summer time but it's time to get mentally prepared for school and ensure that our condo is ready for the routine as well.
Disclosure: I have partnered with YMC and Staples and have received compensation for this post. All opinions, as always, are TOTALLY ours! 
Getting Mentally Prepared for Grade School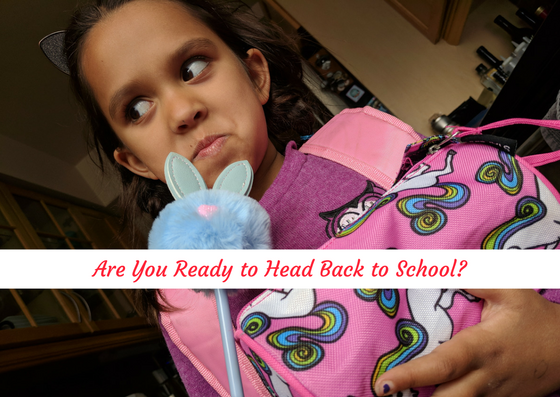 Grade 1 was a big change for all of us and I am proud to say that we all took it in stride. The level of homework scared the crap out of me that first week but we all got into a rhythm- finding a balance between extra curricular activities, watching tv to unwind, getting dinner in our bellies at a decent hour and doing that pile of homework. Little Monkey was taught that homework was her responsibility and I would only remind her occasionally that it needed to be done. It proved to be a successful strategy (most of the time).
Baby Boy struggled HARD entering the schooling system but after two months he started loving it thanks to the help of his amazing teachers and his sister. I think he'll be just fine in Senior Kindergarten this year but I still need to ensure that both kids are ready for the work ahead of them this year.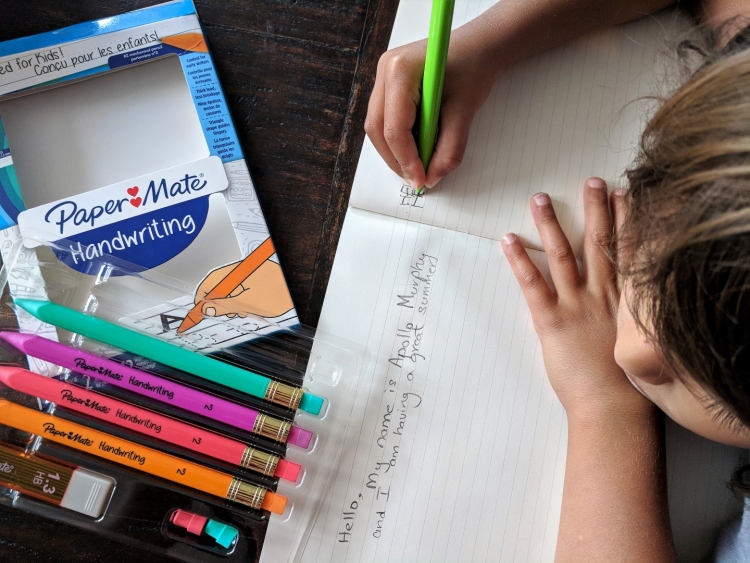 Our summer has been busy with educational trips filled with museum visits and real world experiences but I've also made it a point to continue the conversations about school and remind them that while the summer has been carefree with super late bedtimes and endless amount of ice lollies, school is just around the corner. We've started a countdown and have also ensured that they continue to do "homework" . They read their books nightly and then once a week they have to practice writing their words or doing some math. Did your kid bring back many worksheets and some incomplete exercise books from school last year? We saved ours so they could use them in the summer! We recently discovered these Paper Mate Handwriting mechanical pencils available at Staples and they're so perfect for Baby Boy who is just learning to write. The cute colours and the lack of sharpening are just bonus points!
Getting Physically Prepared for Grade School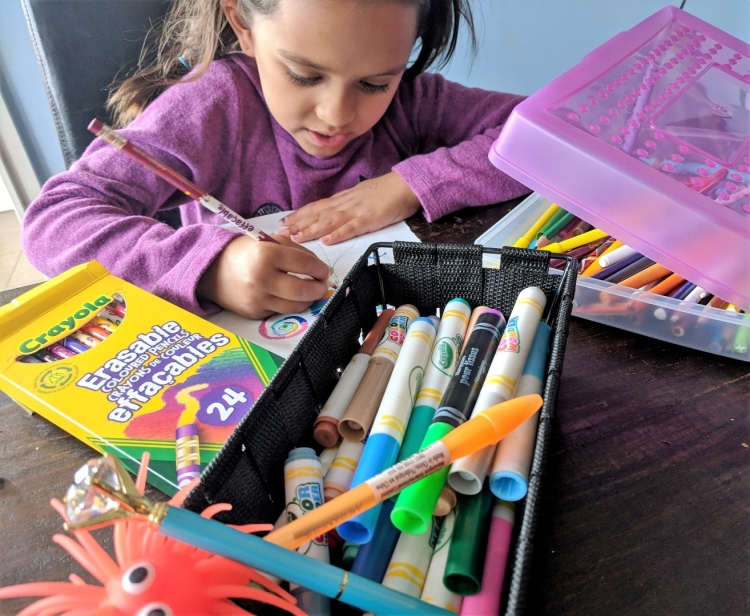 After a busy summer the crayons, pencils and stationery have received quite the beating and your home is probably a big mess. Don't tell me it's just ours! With no routine and no structure it has been a summer of free play but it's time to get organized, stock up on new supplies and get ready for school. Living in downtown Toronto, there are only a few spots in the downtown core when it comes to stocking up on school supplies for us. Out of those few stops, only Staples really has it ALL. I'm used to going to the Staples on University Avenue up our street to pick up a print job I need done for our small business or grabbing printer paper and crayons, however during the recent event at the Front Street location I was SHOCKED to see that Staples also carries backpacks (and LOADS of options at that too) and lunchboxes (including my favourite Sistema ones!).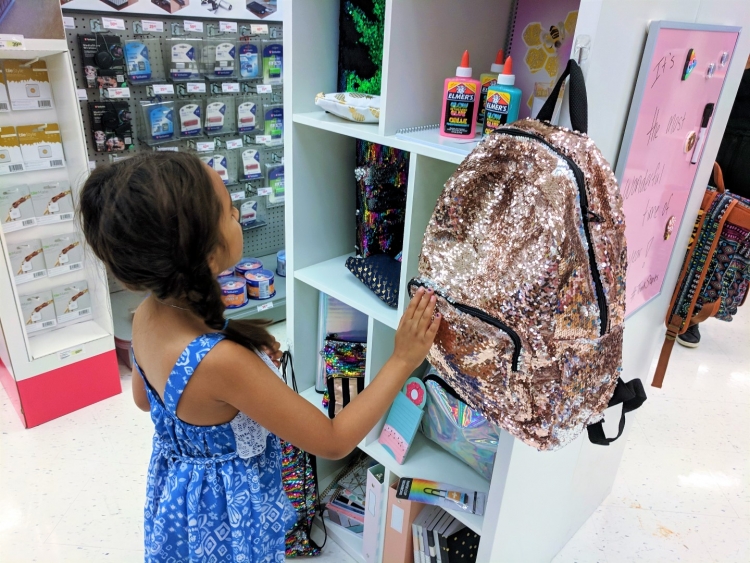 Little Monkey dashed straight to the sparkly stuff obviously and then soon got distracted by the glow in the dark glue and Crayola products. Of course our kids are a bit too young for the fun binders and locker accessories but I was totally impressed to see that Staples also carried everything you'd need for a college dorm room – think coffee makers, mini fridges, pillows and desk chairs!
She was also curious about the customizable emoji option available through Oliver Labels. As a mixed-race kid with a unique name, she totally wants to order some My Moji ones for school this year and someone on Instagram actually messaged us to tell us that these labels are very good, especially when it comes to the dishwasher.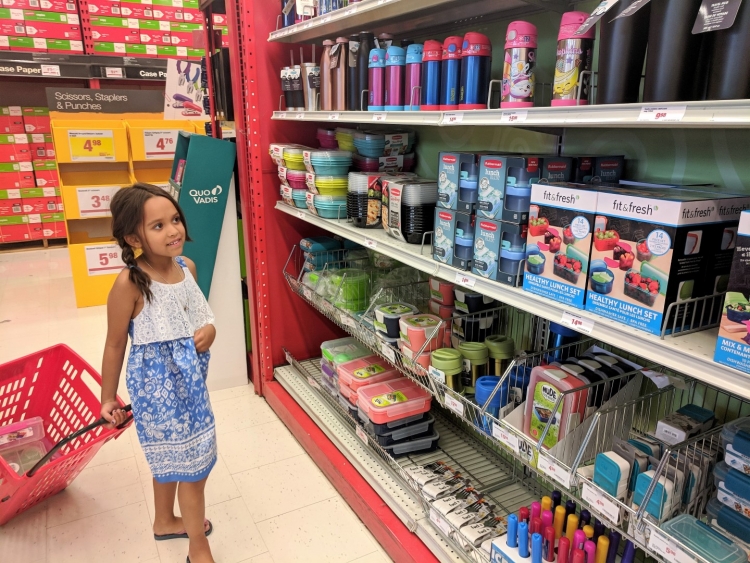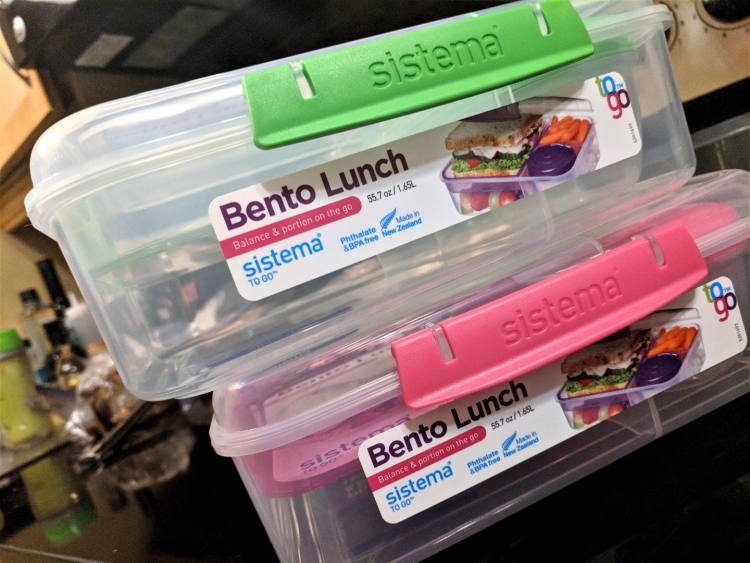 After a messy summer, the best way to get in the right mindset for school is to create a study nook and that's my mission over the next two weeks. Living in a condo, space is tight and as soon as I get rid of that Barbie Dream house in the kids room, I plan to purchase this condo friendly organizational unit and kid friendly desk from Staples so we can be smart about organizing the supplies needed for the school year. I'm also considering this "make up" desk which would work really well as a kids study desk too! Let me know if you have a preference and I may share a before and after picture with you !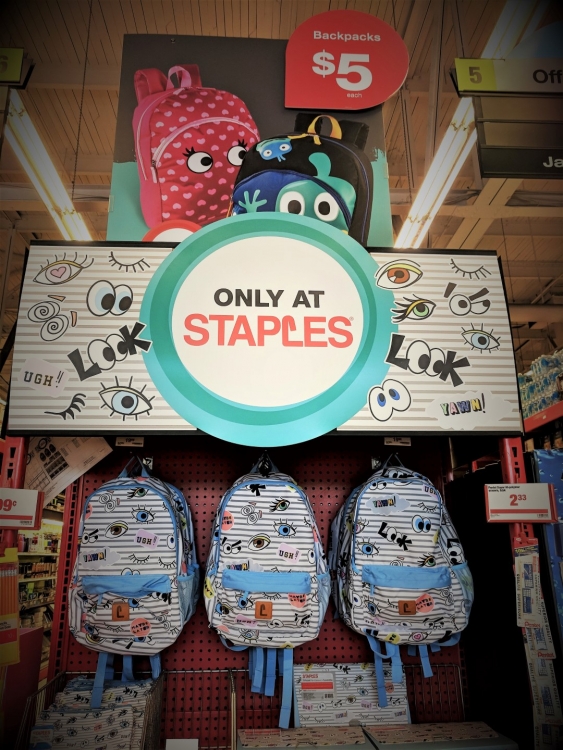 Staples makes back-to-school shopping easy through multiple options of shopping in-store and online at Staples.ca. You could even shop via their mobile app and have it ready for a pick-up-in store if you didn't want it shipped to you. Shopping online would have saved me a lot of time given all the sparkly stuff that distracted Little Monkey and I, but we wouldn't have had half as much fun! Don't forget that you can also bank on those travel points by shopping at Staples because they're an Air Miles partner. Now that your back to school shopping is done you can start thinking about that winter vacation!