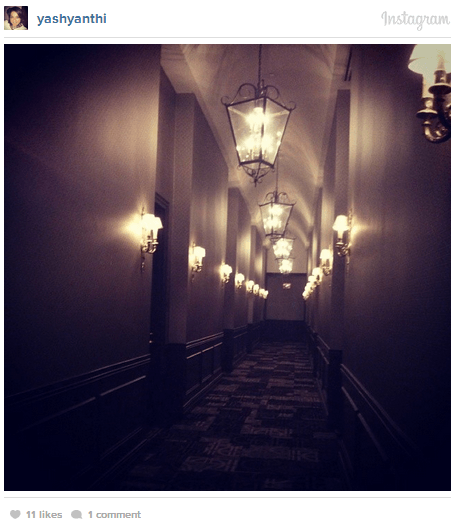 Ever walked by a spot in your neighbourhood and wonder what it's like inside? That's was me as I passed by The Grand Hotel and Suites in Toronto on a bi-weekly basis. Many may not have heard about The Grand  Hotel and Suites in Toronto and with good reason I now consider them to be a hidden gem in the downtown hotel sphere. One March day the hubs and I checked in for a one night stay with the baby and toddler joining us, so today I'm sharing some of the many pictures I shared with hotel enthusiasts on Instagram. We've been having some crazy weather in Toronto and the day we checked in was a bright sun shiny warm day where the Little Monkey and I rolled into the Ambassador Suite in our flip flops, just wait to see what it was like when we departed!
Disclosure : We were invited for a complimentary stay but as always, opinions are totally mine!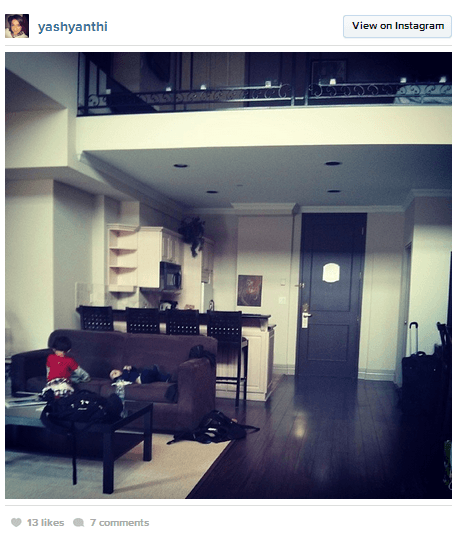 The property used to be the headquarters for the Royal Canadian Mounted Police and there's much history here. The Ambassador suite's floor was the bunker for all the RCMP employees to stay over when needed! I was expecting a standard suite and was quite surprised by how large our Ambassador Suite is. Honestly, bigger than our current apartment! This is one of their largest suites and definitely a great choice if travelling with family. I loved how much light the place lets in, most hotel rooms can be a bit on the dark side but not here. Watch the video below and you'll see the amount of sunshine coming through the entire space.  The main floor had a full kitchen, complete with a stove, fridge and microwave and the open concept layout means that you could easily watch the kids as you prep your meals. The beauty of this open concept space is that there's two separate bedrooms. One on the main floor with a separate bathroom and then upstairs there was a loft style bedroom and gorgeous bathroom. Letting the kids sleep downstairs would mean that parents could easily watch a late night movie before heading upstairs come bed time. Since it's an open concept area you could easily hear any whisperings from down below so there's no worries about being separated from the kids (unless of course you didn't want to hear what they're up to!).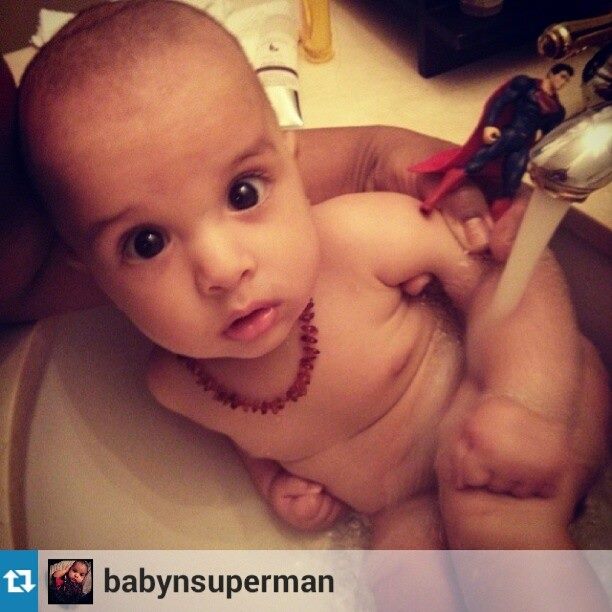 One thing I'd like to highlight is the awesome king sized pillows. I was a huge fan of them but the hubs wasn't. So if it isn't your thing, just ask and they'll sort you out I'm sure. Who doesn't love king sized pillows? Eesh!  We received two cribs for the kids without any hesitation, which I was surprised by because I assumed this was mainly a business client focused property. Clearly they cater to both, families and business clientele, with ease! If staying at the Ambassador suite with young kids you may want to keep in mind that there is a staircase, the Little Monkey was fine going up and down by herself but it could be an issue with some kids.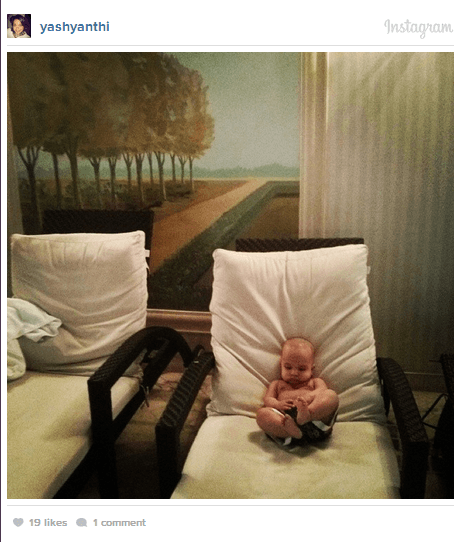 There are a couple things that really set the Grand Hotel and Suites apart from other hotels in the area. The highlight is their rooftop patio that is open 365 days a year. Yes even in the middle of a snowstorm you can go up and soak in the hot tub. If you ever have a chance, I highly recommend this. Nothing like a hot tub session in the middle of winter! With Toronto's city lights as your backdrop and a music videos serenading you, you can relax and unwind very easily.There's also an indoor pool where Baby Boy and Little Monkey enjoyed a 11p.m. dip at. Yes the pool is open late which I love, given that we're night owls! Baby Boy looks pretty comfy there doesn't he?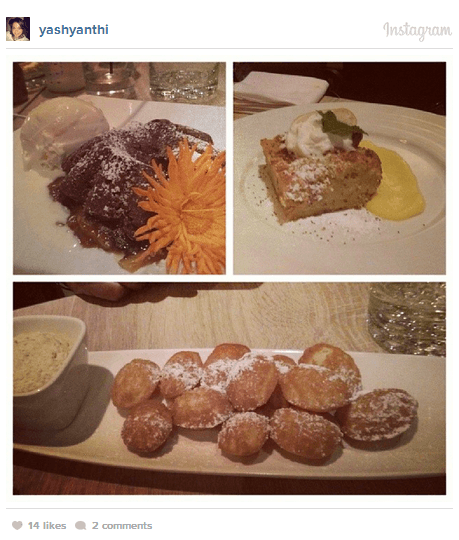 A warm breakfast is also included for all guests, a very nice touch! The kids slept in and my parents popped by in the morning so the hubs and I could enjoy a quite breakfast and get some work done but we did take the kids with us for dinner the night before. Citrus restaurant did have high chairs available and we enjoyed a few cocktails and a good dinner. We rolled the stroller in easily and there was plenty of space for us to park it. I had never had Gnudi before and absolutely loved this vegetarian dish. Yea..  me liking a veg dish! Who'd have thought? Dessert stole the show for me as I dug into a poppy bread pudding, madeleines and a molten chocolate cake. YUM!!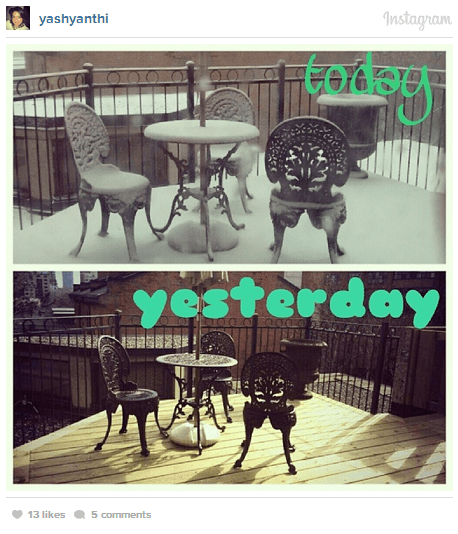 Remember that crazy weather I told you about? Check out the suite's private patio just one day apart! Insane right? We checked out in the middle of a crazy snowstorm and the hotel staff generously offered to drop us back home as we lived within the vicinity of their free shuttle route! They offer chauffeured service, free of charge, to hotel guests looking to explore the downtown core. Brilliant! I can definitely recommend The Grand Hotel and Suites to those families visiting Toronto who are looking for an hotel alternative. Here you will find the perks of a hotel with the comforts of home, no beating that!