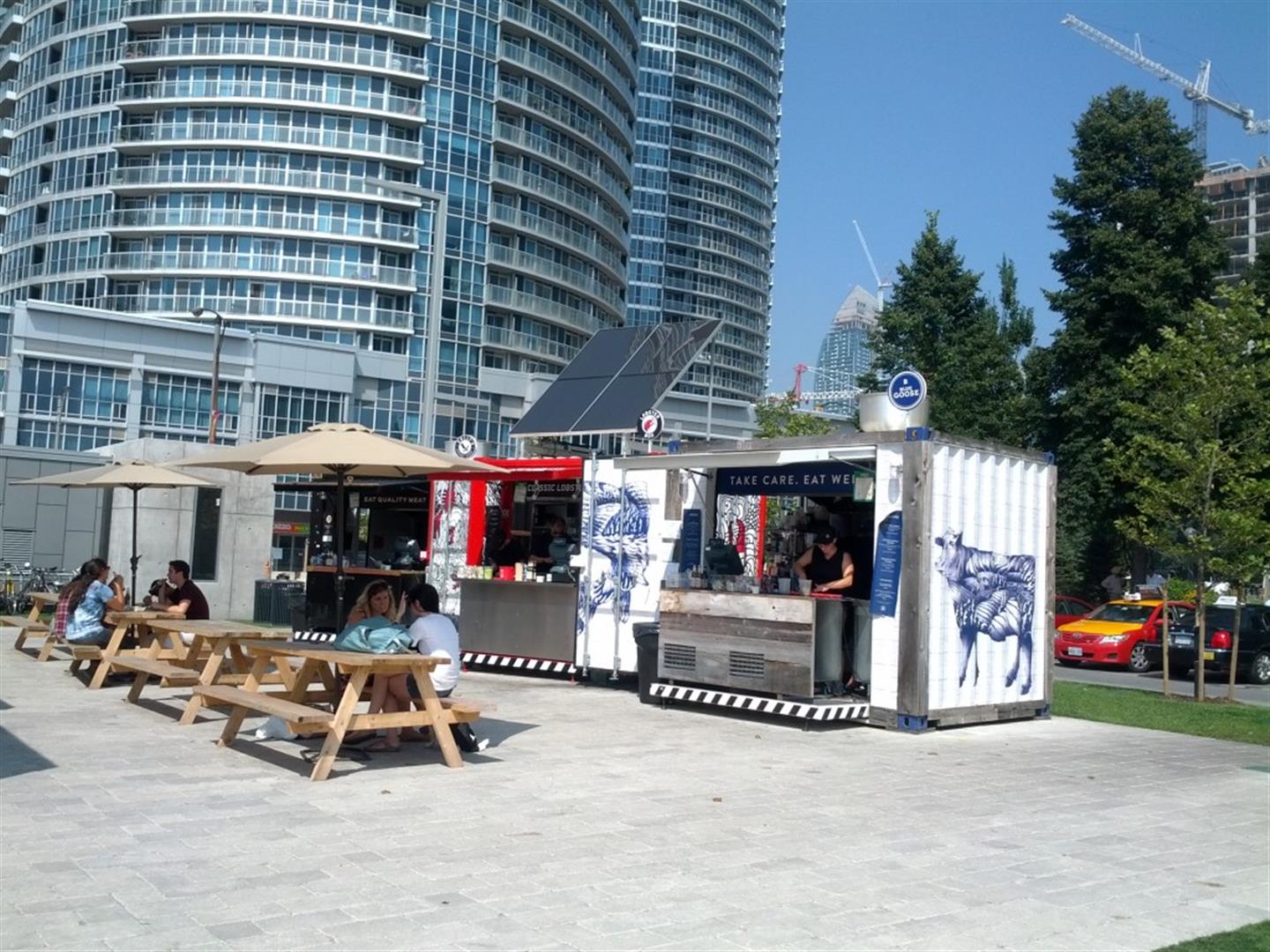 The Little Monkey and I were recently invited to attend an afternoon of play and foodie delights at the summer pop up shop, Common Goods down by the Harbourfront and since it spoke to both of our passions, we decided to wander over and have a looksy! Truth be told we didn't really know what we were getting ourselves into but knew it sounded good because the invitation was from Blue Goose, a partner in Common Goods.
Blue Goose is a leader in vertical integrated farming, raising and producing organic and natural beef, chicken and fish. What does that mean? Healthy, locally sourced products free from antibiotics, steroids, pesticides and animal by-products, giving you some peace of mind. Blue Goose teamed up to bring Common Goods which is essentially a couple pop up food containers bringing much needed quick, healthy, on the go food options to the Harbourfront Centre.
As you may recall I've mentioned numerous times how the waterfront is the perfect quick city break during the summer with a baby but the challenge has always been finding good food options (which is why we picnic a lot). Unless there's a food festival taking place (and truth be told, there often is!) the choices are limited, especially during the weekdays. Common Goods is a bit hard to find, but it is past the Sobeys on Queens Quay and right by a new coffee shop that has opened towards Queens Quay and Simcoe. Unfortunately the pop up only goes till October but they will be back next summer from May onwards!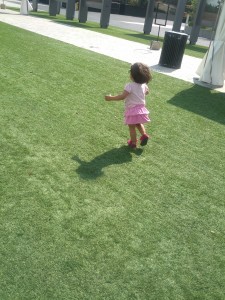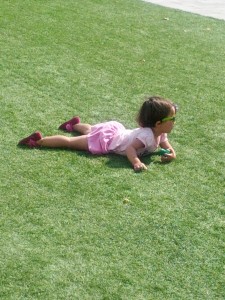 The kids got a chance to stay occupied while us adults got to intimately explore the food options. There's plenty of benches around and a green patch of turf for the kids to run around, making the location ideal for a quick pitstop for the working lunch folks and parents looking for an afternoon break!What caught my eye was the funky artwork on the shipping containers that host the pop up restaurants. Montreal based Muvbox are the designers behind these containers that are not only made from sustainable materials but are also recyclable and run on solar power! Neat eh?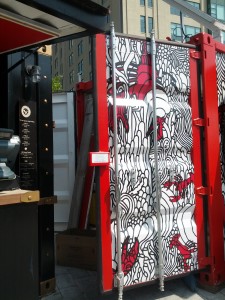 Enough about the other stuff, now on to the real deal, the food! There's three options here for you, Blue Goose, Sully's Honest Dogs and Lobster Roll. I've sampled from two of the spots and really need to get to Sully's Honest Dogs because I hear they're fabulous! The hubs yells at me whenever I buy hotdogs and has pretty much banned me from buying or eating them as they're made of churned bones and unwanted animal products but the ones at Sully's offers organic beef hot dogs and come in a variety of Toronto neighbourhood inspired options! Like The Danforth and Little India (only $4.95) both of which got rave reviews at the event. I will be back to try those soon!!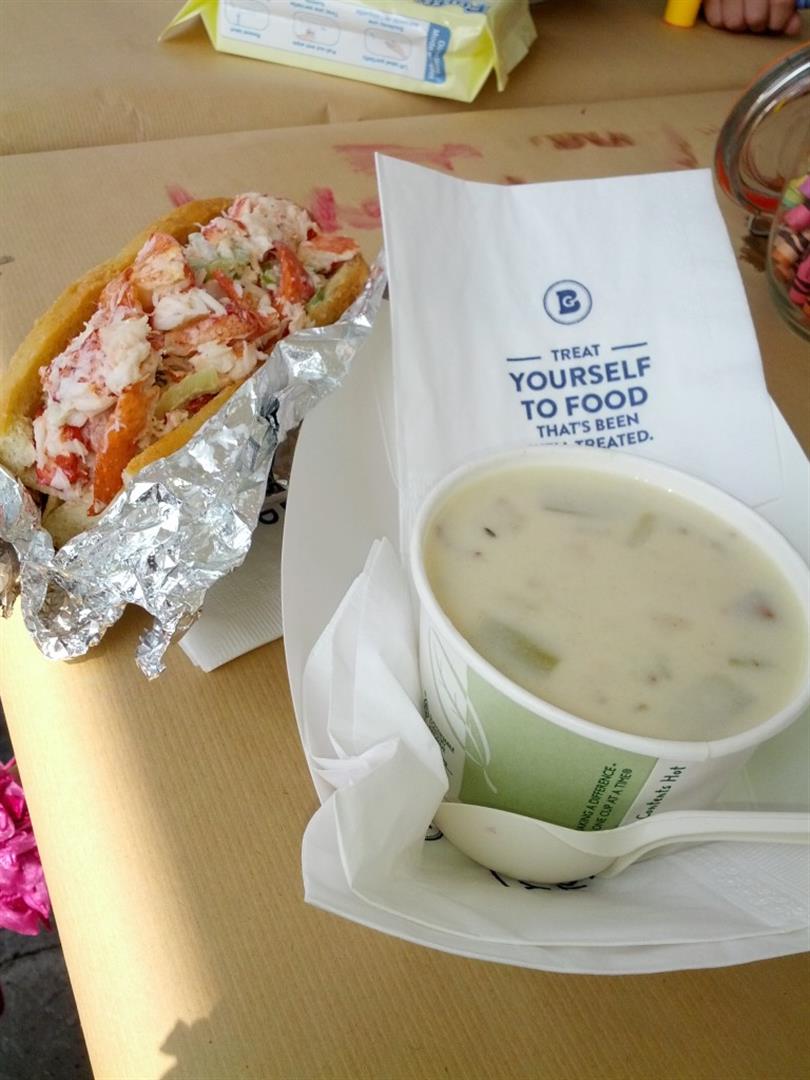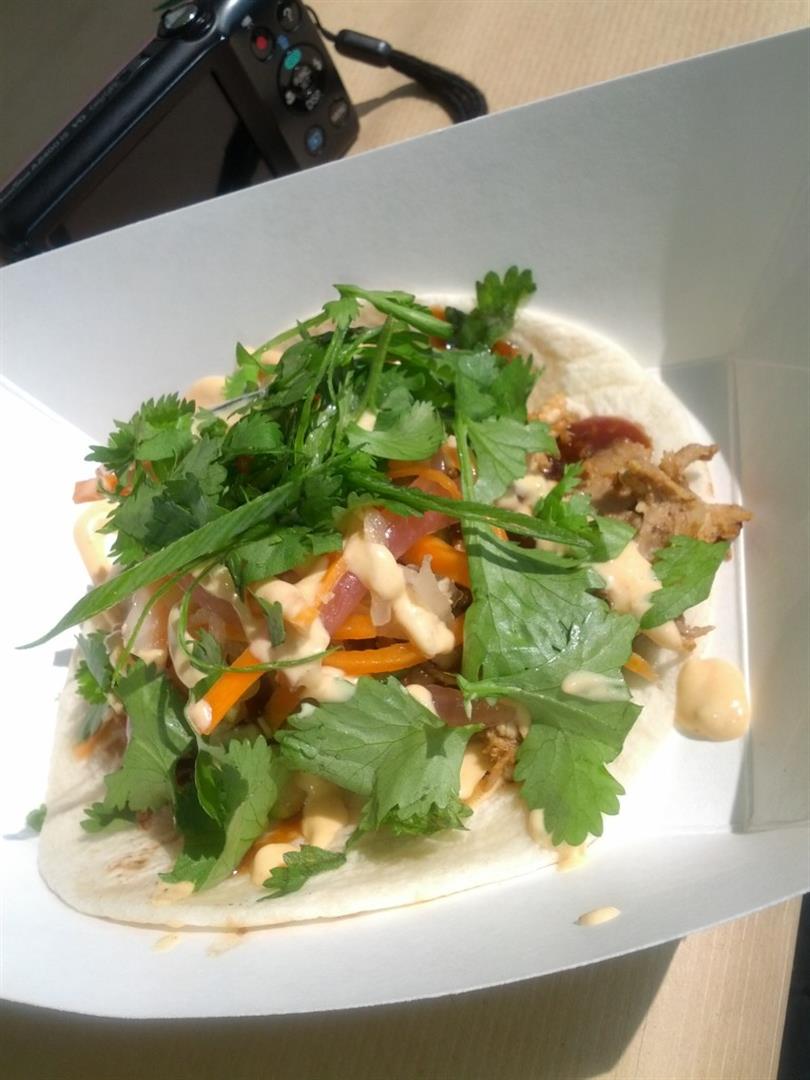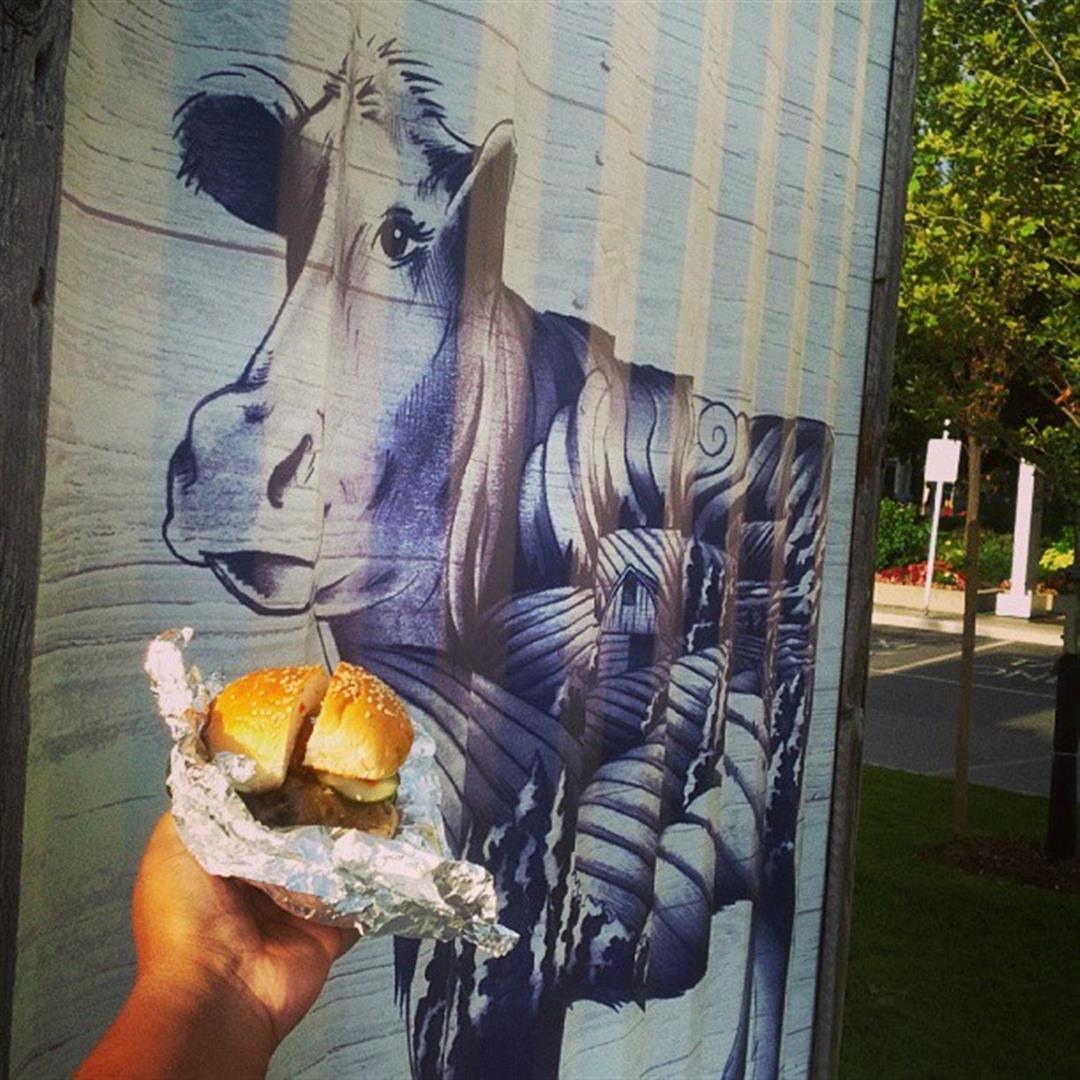 We did try the following items and can tell you that the lobster rolls were one of the best I've had and reasonably priced too (Only $10.95 for the roll or $12.50 with the combo of Chowder and pop or chips)! It was loaded with succulent fresh lobster and the Little Monkey downed that Clam Chowder!
The Tacos (which you can get as lettuce wraps if preferred) were so fresh and tasty that I had to go back with the hubs a couple weeks later to try the beef burgers!
If you have the chance and our weather cooperates, get down to the Harbourfront and check out Common Goods! It'll be worth it! Promise! The Blue Goose products are also available at regular retail stores and I actually picked up a whole organic chicken and surprisingly I didn't spend any more than I would usually. I hear organic chicken nuggets are going to be on-shelf soon too! Perfect for when I'm lazy come dinner time!