This is a sponsored post written by me on behalf of The Co-operators. All opinions are 100% mine.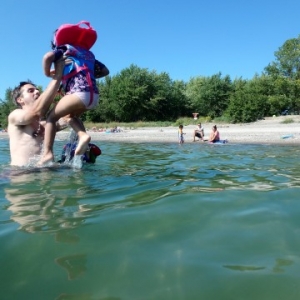 My parents would often talk about wills and life insurance when I was a kid growing up in Dubai and those conversations would often end up in frustrated arguments so as an adult, I never really wanted to dwell too much on those topics. Can't blame me, can you? However, a couple reoccurring topics have been coming up in our inner circle and when my friends first started talking about life insurance, I just laughed it off saying "we don't need that yet, do we?". The second time around, I listened closely and the third time around had me researching options so we could set them up for ourselves.
Just hearing the words "life insurance" makes me feel old! However, as a parent I also know that we need to think about our future and our children's future. Our savings are there but it wouldn't be enough to cover the various expenses that come with a death in the family and living life as a single income household or worse, a zero income household. Life can change at any moment and the thought of being under-insured is anxiety inducing. It's the main reason Chris signed us up for long term travel insurance during our MurphysDo148Days adventure last year. I dreaded researching life insurance options but I pulled up my big girl panties and did what I do best, asked Google!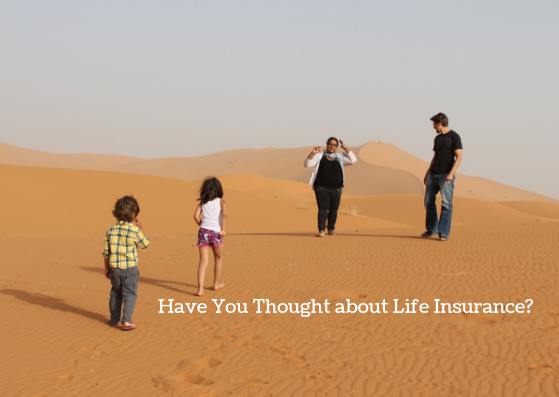 Life insurance is something that sounded complex and filled with complicated forms but I've come to learn that it need not be so. The Co-operators have various life insurance options and their Term Life 1 product makes it easy and convenient to get a quote, apply and buy online.  If you actually like talking on the phone, they also have advisors you can chat with. As for me, I figured that since we'd only need about $400,000 in coverage and because I'm 38 and Chris is 41, the online option worked well for us. If you don't know how much coverage you need, they have a nifty little calculator which will help you figure that out! The Co-operators is a trusted company (at one point our home insurance was under them!) and I love that they provide a simple approach to life insurance. Going online and getting a quote in less than a minute was shockingly calming.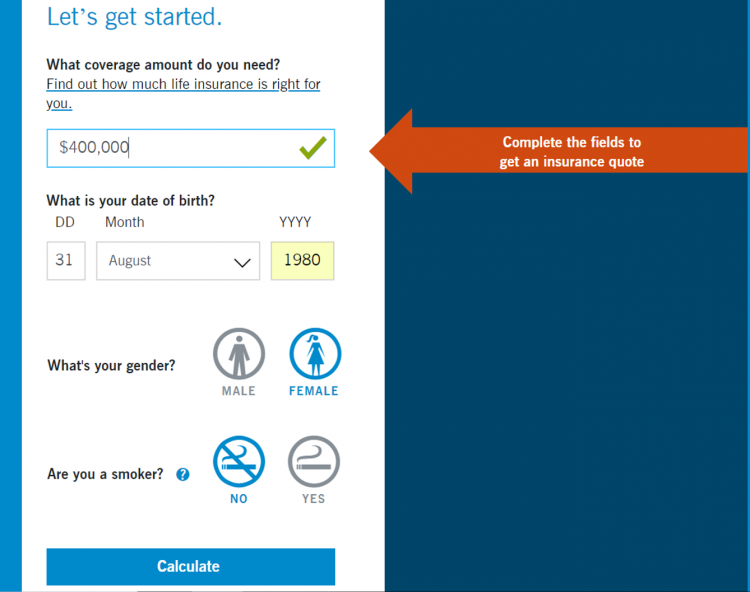 The Term Life 1 insurance is a simple way to protect the life we're building, has a one-year, guaranteed-renewable term and the convenient option to apply and buy online. Term Life 1 is definitely an easy way to get started with affordable life insurance and is most often used to cover temporary needs, like a mortgage. It's designed to protect a stage of life when you have increased financial responsibility and I appreciated not having to commit to a multi-year term because as you know, I tend to live in the moment and having to think about 10 years into the future, is daunting. One thing I'd like to highlight is that the Term Life 1 application does have some questions around long term travel, adventure sports and certain professions which may impact your eligibility as an applicant. If you're like us and plan to spend more of next year closer to home and are averse to hard adventure sports, Term Life 1 may be a good option as you start your life insurance journey.
If you're between 18 and 45 yrs and need less than $450,000 in coverage, get a quote and apply online today. Getting a quote is as simple as answering 4 easy questions and you don't need any medical paperwork to apply either! It may just help you sleep better at night.