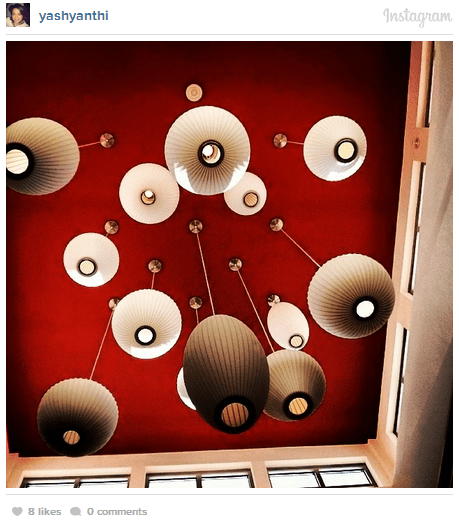 Our winter travels this year took us on a roadtrip to Ann Arbor where we were based out of the Hilton Garden Inn. Their motto is "A Garden's Path Can Take You Anywhere…" and that's definitely true here! From the moment you walk in you're greeted by simple yet elegantly warm garden features; lamps in the main foyer, garden paddles in the hallways and notes of green and yellow throughout. We checked in around 1 a.m. and as a safety measure the front door to the hotel was locked at night (activated by your room key) but we easily buzzed in and were greeted warmly and checked-in with no issues.
Disclosure : Part of our stay was complimentary, though as always…opinions are totally mine!
We took a risk this time and requested a King with two cribs (you may recall during our #MurphysDoLA trip the Little Monkey refused her crib and wanted her own bed) and it worked out really well for us. It's a small touch but we loved it – the Hilton Garden Inn has special crib sheets, none of that 'here's regular double bed sheets that will make for a very lumpy mattress'. Our room had plenty of space for two cribs in addition to the workstation and single seater sofa. They really are family friendly here … not only was there a fridge but there was a microwave! Popcorn anyone? For parents working on the go, the Hilton Garden Inn offers complimentary WI-FI and printing for hotel guests. The 24 hour Pavillion Pantry is stocked with all your basic supplies including ice cream tubs, microwavable meals and chips!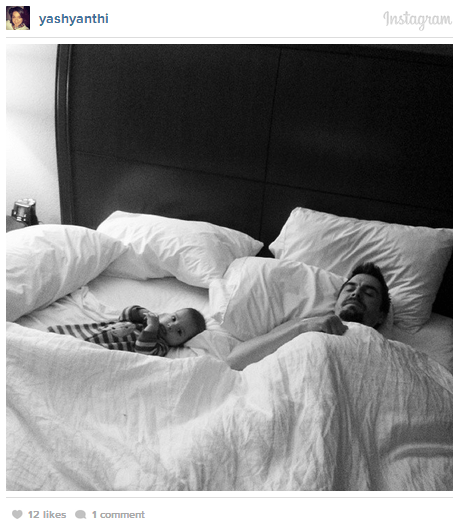 We were in and out of the hotel and didn't get a chance to try out their restaurant but we did make full use of the complimentary coffee, hot chocolate and tea station. Was the perfect start to our day – quick grab and go as we dashed out the door. Location wise Ann Arbor has what I like to call "hotel row". I lost count but I'd say that there were about 8 hotels within the complex so you know this is an ideal location. One day we decided to cab to downtown (on average a cab takes about 20-30 minutes to arrive – so call ahead!) and it only cost us $10. You're close to downtown but not in downtown, which was fine for us. There's plenty of parking at the hotel but if you arrive late, like we did on two out of our three nights stay over a long weekend, don't be surprised if you have to park a bit further away from the entrance. That said we loved our stay so much that we tossed out our original plan of checking out another hotel on our final day and booked an extra night here! The hubs said he liked the hotel too much to bother leaving to another spot on our final night. It was his birthday weekend so he was the boss! Did I mention that the hotel is a 30 second  walk from the mall? YUP! Get that shopping fix sorted whilst the kids sleep!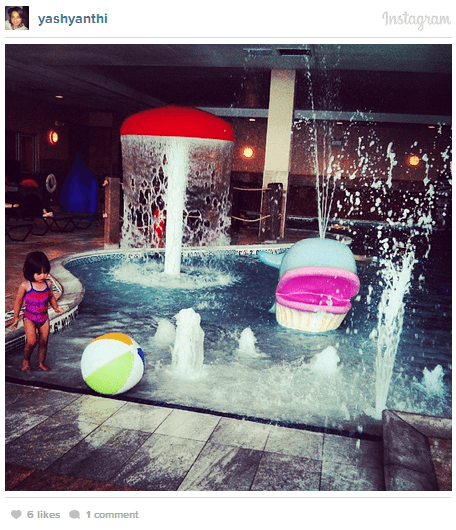 I've been saving the best for last. The Hilton Garden Inn has the BEST KID'S POOL EVER!!! Seriously check out the video to see a full display of the mini whale, slide and mushroom sprinkler! The Little Monkey absolutely loved it and I was very glad I dragged her out of bed the morning we were leaving for a quick visit! I'll have to hunt down Cool Pool hotels in the future! They're absolutely the best pools I've seen for tots. The water was quite shallow on one end so she was able to run and play whilst the older kids played on the other end.
Ofcourse we visited during the winter but in the summer months there's two lovely patios and one of them even has a fire pit. I bet it's quite cozy in that garden! Ann Arbor is most definitely a college town and even the Hilton Garden Inn has incorporated little Go BLUE signs throughout the property. I didn't even notice this until someone commented on my Instagram picture!