We love our wine country family vacations and have visited a couple California wineries with our kids in the past. On 0ur most recent California trip, we explored Sonoma Valley with our kids and even spent some time as a family in Sonoma County. The good news is that there are SO many kid friendly wineries in Sonoma! So parents, it's time to start planning your next California wine country vacation because we're going to tell you all about the family fun that awaits you in Sonoma, California!
Disclosure : We were hosted by a few attractions and wineries but, as always, opinions are TOTALLY ours!
Sonoma Vs. Napa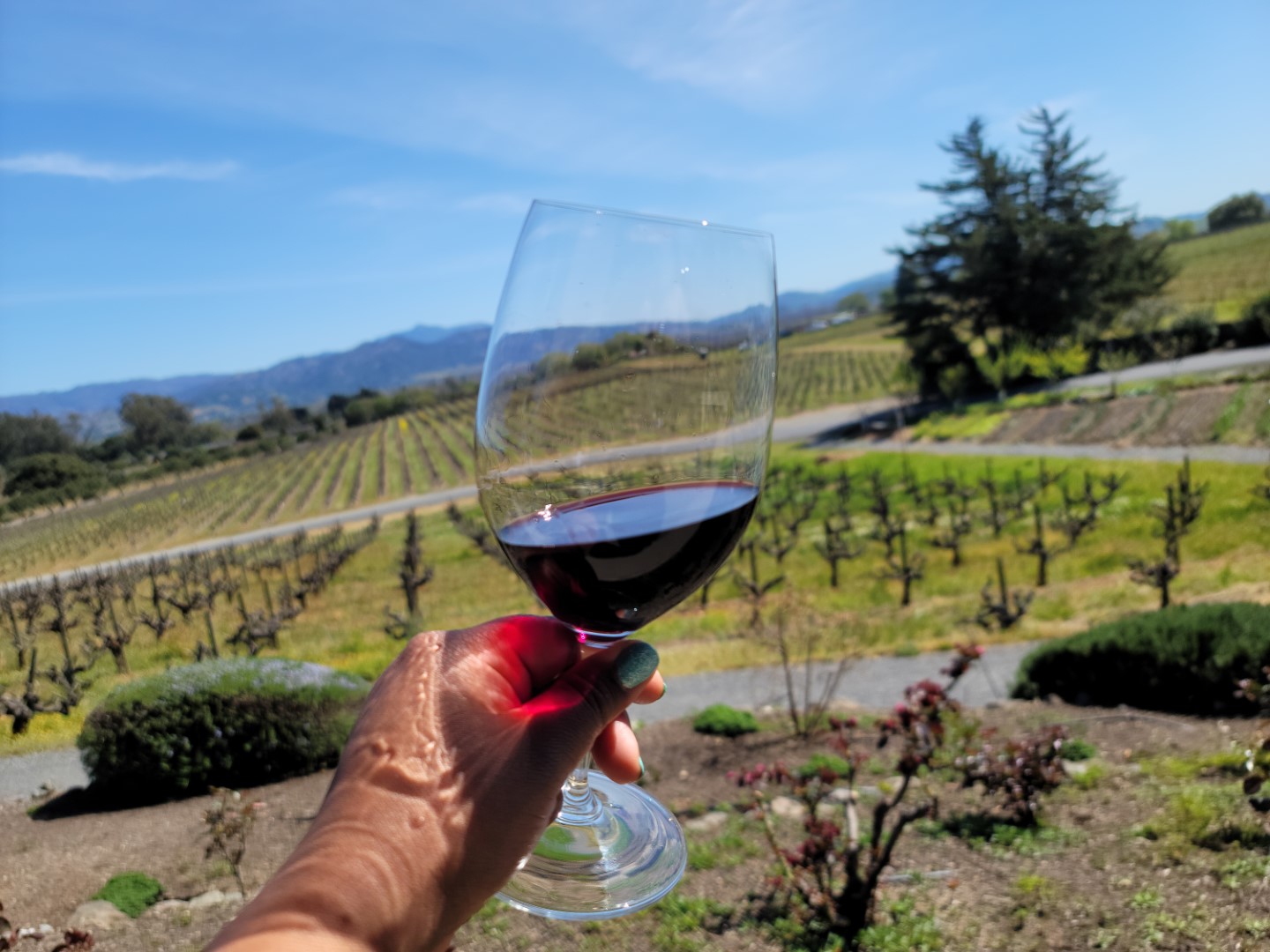 Once we decided on our California wine country vacation we had to narrow down our options between Sonoma and Napa. Both regions are known for their amazing wineries and vineyards so it definitely wasn't an easy decision but in the end, Sonoma had so much more on offer for families I felt. In addition, my research showed that Sonoma was better known for Pinot Noirs (Chris' favourite) and had more accommodation options which were also slightly more economical.
This is why we opted to use Sonoma as our home base and from there we were able to drive to Napa one afternoon quite easily. When debating between Napa and Sonoma, I recommend thinking about which California wineries and attractions you want to visit and then mapping things out to minimize your drive time between places. Things certainly are spread out in Wine Country California! Downtown Sonoma was very cute and was closer to the family friendly California wineries I wanted to visit so we stayed towards that end.
San Francisco to Sonoma Drive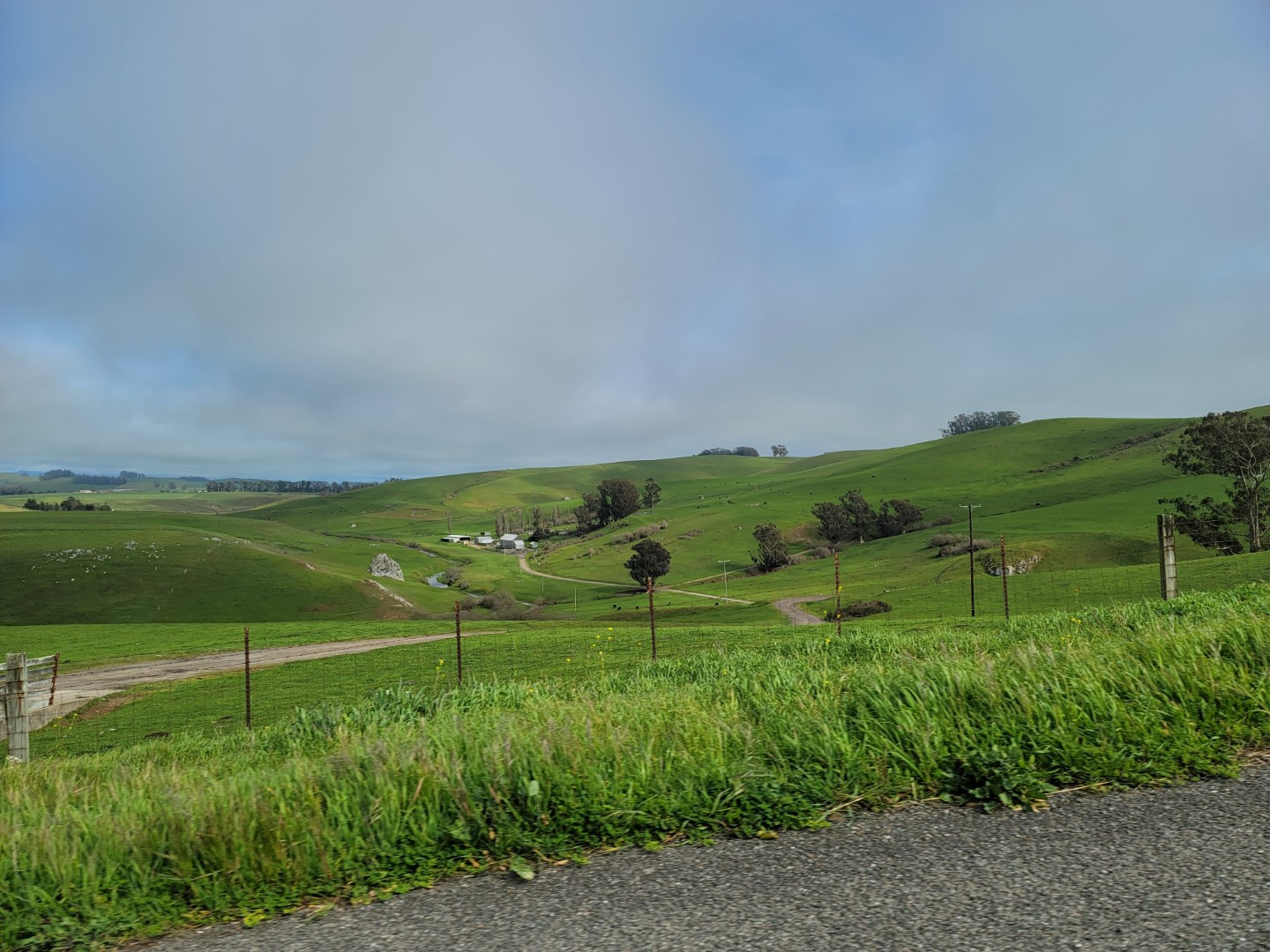 If you want to do a day trip to Sonoma from San Francisco, there are quite a few tour companies offering day trip options. We wanted to spend a few days in Sonoma with kids so we rented a hybrid car and drove to Sonoma making fun stops along the way. A road trip from San Francisco to Sonoma is about an hour to an hour and a half, depending on traffic, but we all know that the pit stops along the way is what makes for a fun road trip. Yes, even with kids!
Fun Pit Stops on your San Francisco to Sonoma Road Trip
We started our morning driving down the crookedest street and made our way to Highway 101 and drove over the Golden Gate Bridge. Mill Valley is a cute area for a pitstop and if you have the chance to dine at Joe's Taco Lounge, I highly recommend doing so.
Indoors they have a hot sauce wall and outside is a simple yet cute setup where you can dine under a tall tree. The chorizo tacos were amazing and honestly, one of the best I've had! And yes, I do love my tacos, especially the ones from the Yucatan region.
We also swung by Muir Woods (remember to book parking online) and spent an hour here on our way out to Bodega Bay. When you're at Muir Woods, if you have a chance to join one of the rangers for a quick session, do it!!! Here's a tip for my U.S friends. Fourth grade students can obtain a free park pass, by visiting the Every Kid Outdoors website. Just participate in a short educational activity, and download a voucher. The pass grants free entry for fourth graders, all children under 16 in the group and up to three accompanying adults (or an entire car for drive-in parks) to most federally managed lands and waters. You can take the pass to the park and a ranger at the entrance will chat with your fourth grader and give the family a pass that is valid for that year.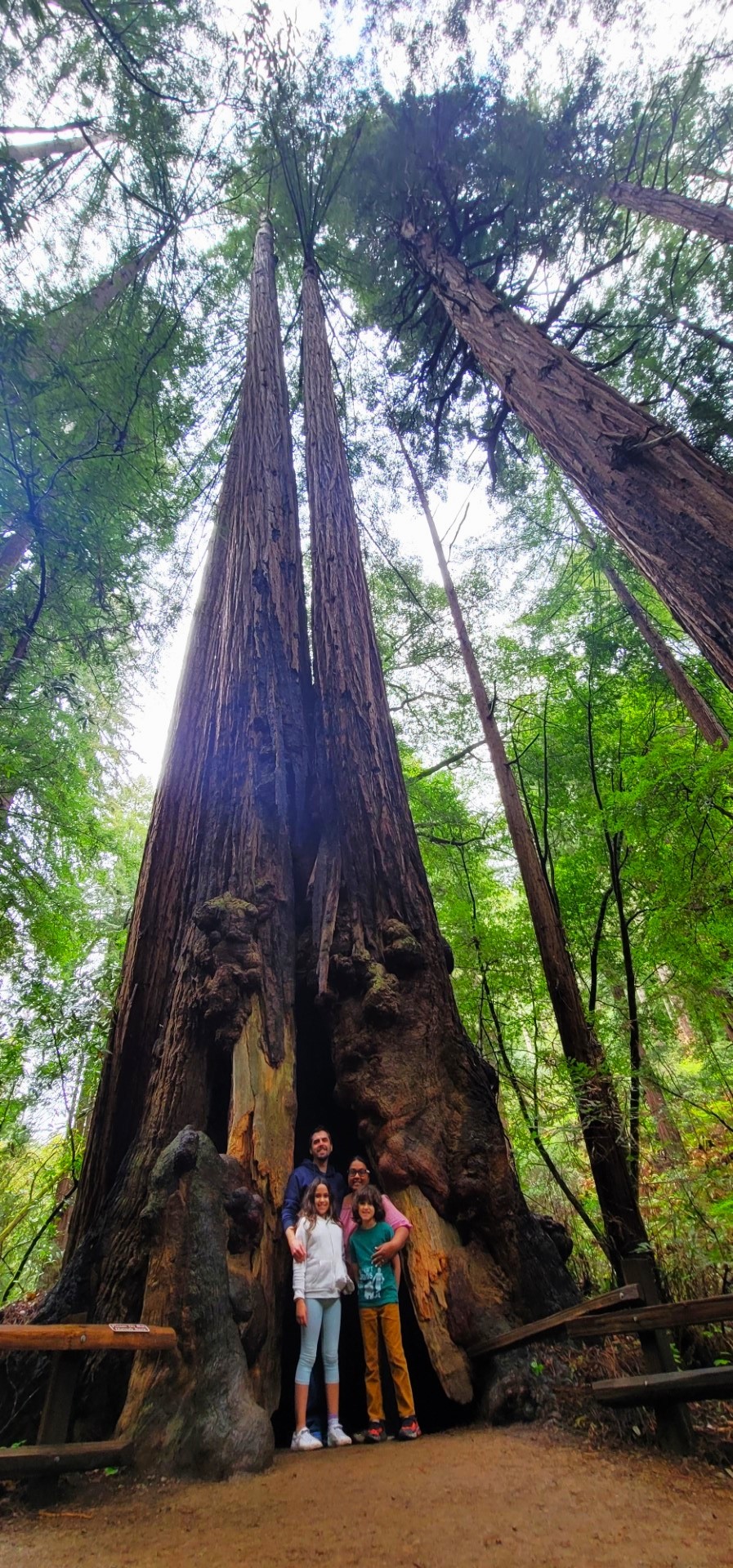 Since we had planned for a leisurely day for our drive into Sonoma, we took a detour to visit Bodega Bay. I'm here for the scenic drive from San Francisco to Sonoma. It was a cloudy and overcast day so sadly I did not enjoy the sunset I had envisioned but we did enjoy some amazing seafood. Bodega Bay is most famous for being the backdrop for Alfred Hitchcock's Birds and even though I'm deadly afraid of birds, I had a great time here mainly because of the fresh air and laid back vibe (oh and the fab eats).
The Boat House is a quirky shed where you'll find amazing fish and chips along with chowder. It was the perfect late afternoon snack for us.
Next door is Birds Cafe and if you're an fan of oysters, swing by here. Their baked goods looked good too but we didn't have any. Keep in mind that you're an hour away from downtown Sonoma if you do plan to stop at Bodega Bay. But hey, I love detours, you know that already.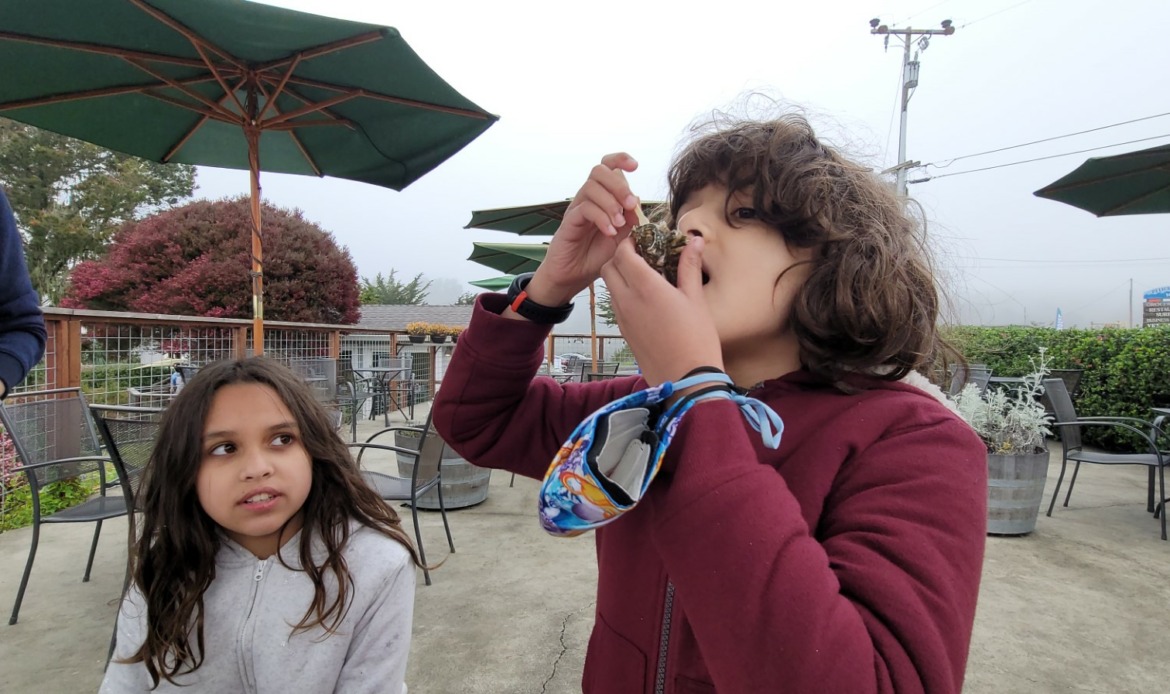 Another fun attraction to keep in mind as you drive between Sonoma and San Francisco is the Jelly Belly Factory. We chose to go around via Oakland on our way back to San Francisco and spent some time at this very fun attraction.
You can purchase tickets for the next available tour or you can visit the store and shop all kinds of fun flavours. We enjoyed the tour and seeing the full production process. The best part was that you got a fun hat and a bag of Jelly Bellys with the ticket (costs $5 per adult and $2 per kid between 3 and 17 years of age). The Jelly Belly factory in California can be found at 1 Jelly Belly Lane in Fairfield, California. Now the biggest tip I have for you if you plan to visit the Jelly Belly factory is to walk to the shop towards the back, past the cafeteria. It is here that you'll find the discounted candy. We made the mistake of looking at the belly flops (Jelly Bellys with small mistakes) in the main store and buying stuff from there only to realize on our way out that they have REALLY AMAZING DISCOUNTS at the back store! You've been alerted!
Best Places to Stay in Sonoma
Where to stay in Sonoma? You have plenty of option, that's for sure! From Home Exchanges in Sonoma to family friendly Sonoma hotels and resorts, there's a range of options. Coming from cold Toronto we though the March weather would be warm enough for us and so I wanted to find family friendly Sonoma Valley hotels with pools. We ended up splitting our time between an amazing HomeExchange and the Fairmont Sonoma Mission Inn and Spa.
HomeExchanges in Sonoma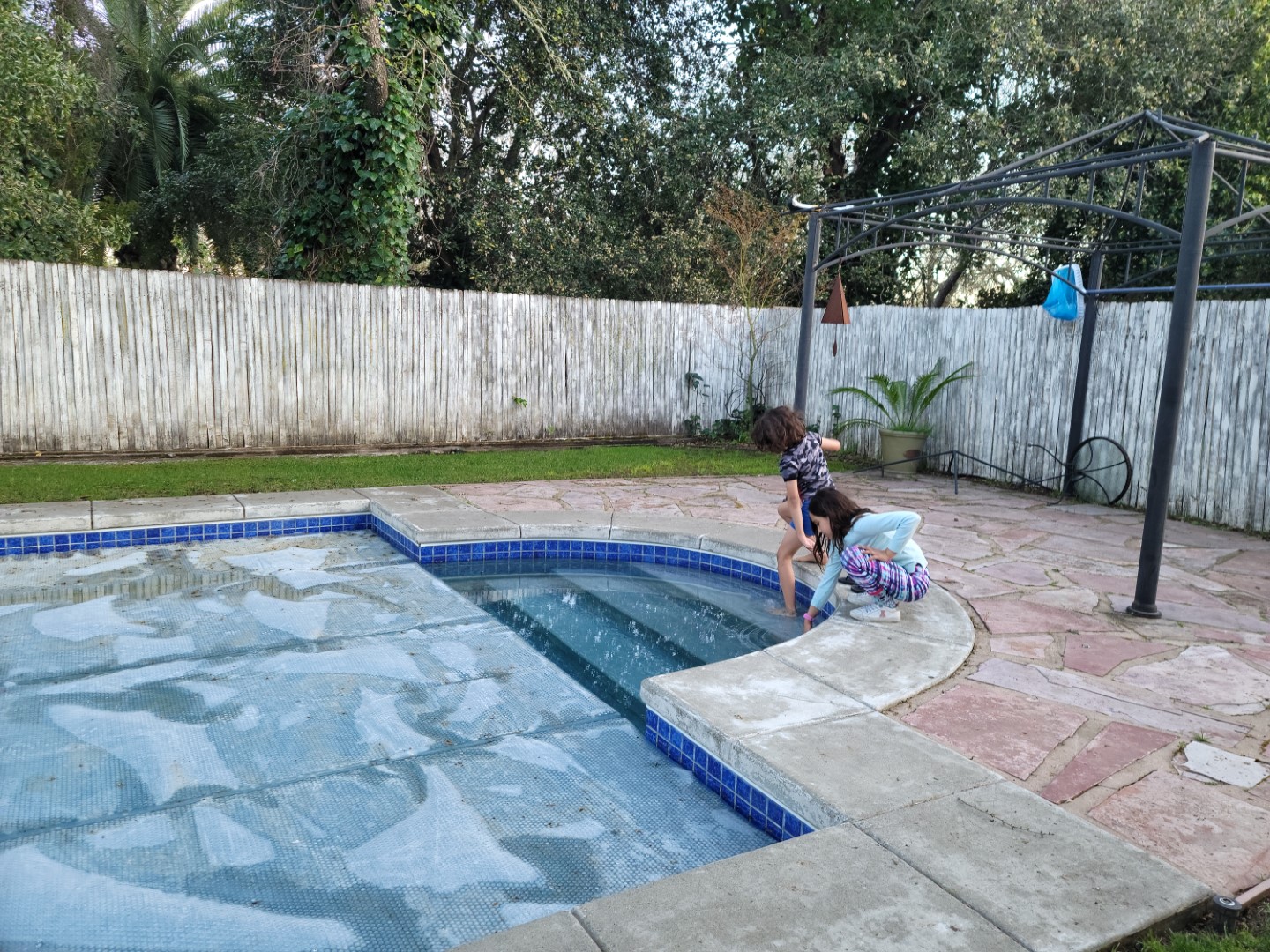 We're no strangers to home exchange and when I saw that there was a lovely two bedroom house with a pool in Sonoma Valley, I knew we had to experience a stay here. The owner was the sweetest and welcomed us in person, offering helpful tips and even her childminding services (yes, she has grandkids of her own). What I love about HomeExchanges is that we meet the most generous locals who trust us with their homes and we get to experience a local way of living. Our HomeExchange had a beautiful kitchen so we were able to bring back leftover meals for snacks and prepare breakfast each morning before venturing out for the day. And at the end of the day, once the kids retired to bed, Chris and I got to listen to some tunes and enjoy a few drinks. The pool was too cold in March of course but the garden was a peaceful way to end the evening at.
Here's 250 referral points if you haven't signed up with HomeExchange.com yet!!! Our Sonoma Valley home exchange was only 125 points for a night!
I was amazed by the various homes available for exchange in California wine county and how reasonable the points needed were! If this is your first time hearing about Home Exchange (you must be new here!!), I have all the details on how we spent 5 months travelling around Europe and Morocco using our home exchange points!
Family Friendly Hotel in Sonoma Valley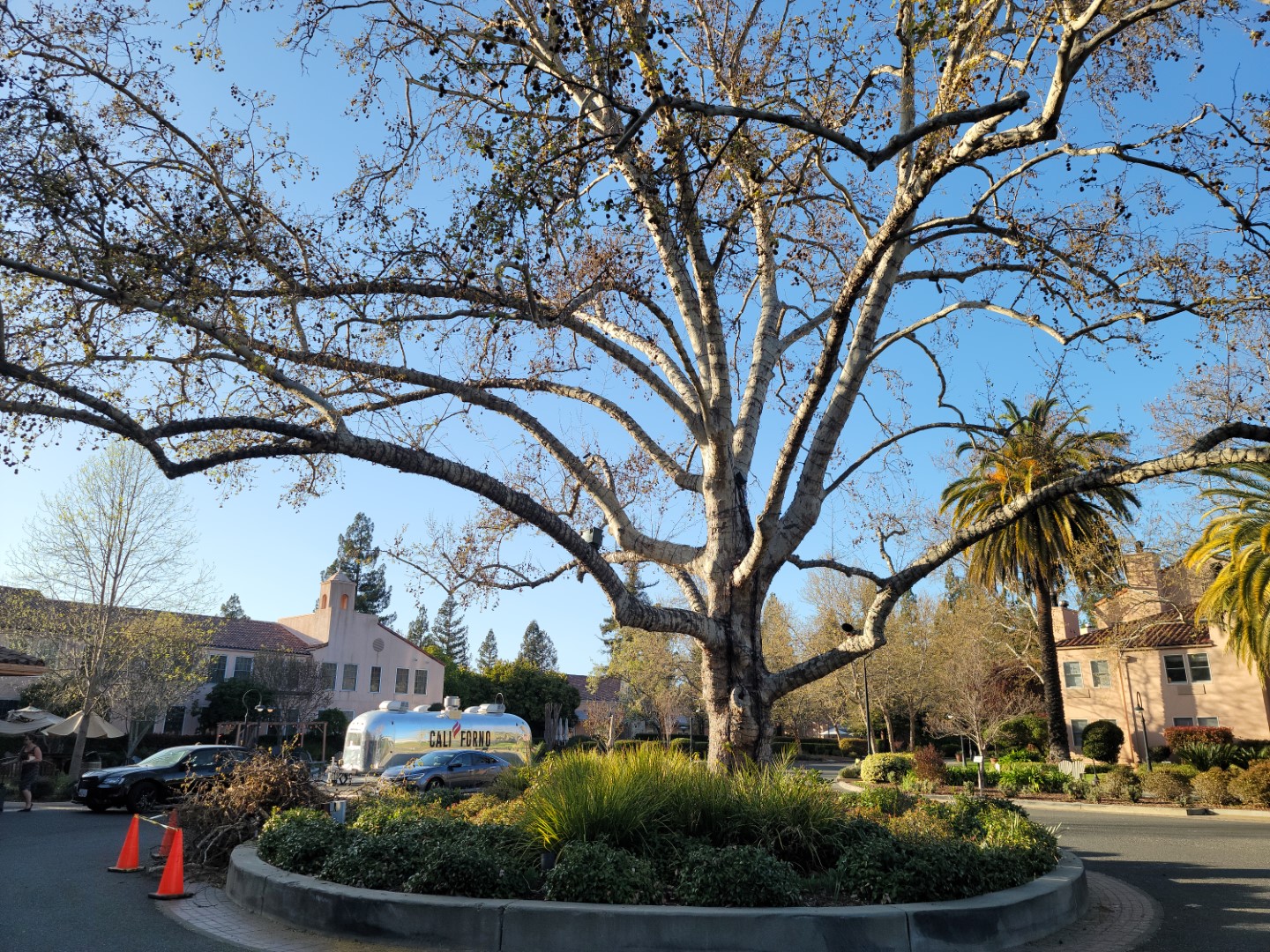 We love staying at Fairmont resorts and even though our home exchange was nearby, we opted for a night at the Fairmont Sonoma Mission Inn and Spa. If you're looking for that relaxing resort feel, this is definitely the place to stay. Yes, even with kids in tow. The main attraction here is that no matter how cold it is, you can still enjoy a night swim in their geothermal fed mineral pool. It was very cool to be the only ones in the pool that night after dinner and to swim in the warm waters.
As with every Fairmont we've stayed at, everyone working at the resort was attentive and helpful. They welcome families with smiles and there's games you can borrow, marshmallow roasting kits you can purchase to enjoy at the various firepits around the resorts, and they leave a complimentary bottle of wine in the room for parents!
Accommodations wise, the resort features Spanish Mission style houses throughout the property and you can either opt to stay in a room or a suite (which opens to a private patio). The grounds here are beautiful and so relaxing that even if you were staying for longer, you'd want to spend more time around the resort than your room. For our one night we enjoyed the well decorated deluxe room on the ground level. Not only did we have two queen beds (plenty of space for a family of four), we also had a walk in shower and a bathtub.
I sadly did not have time to visit the spa or the many adults only pools on site but we did visit the main family friendly pool and we enjoyed a hearty and delicious breakfast before departing back to San Francisco. There are three restaurants on site ( in addition to a food truck, in-room dining and the spa cafe of course) and our breakfast was served at Santé . Self described as "California fusion with a Sonoma passion" , the breakfast items featured local ingredients and had a variety of fun options as you can see below.
I'm so gutted that we missed trying out CaliForno Street Eats Food Truck. If you're visiting on a weekend keep in mind that every Friday and Saturday evening from 5:00pm to 8:00pm, you can hang on the lawn enjoying live music, street eats and craft cocktails, local brews and an extensive wine list from 38 North Bar.
Things to do in Sonoma County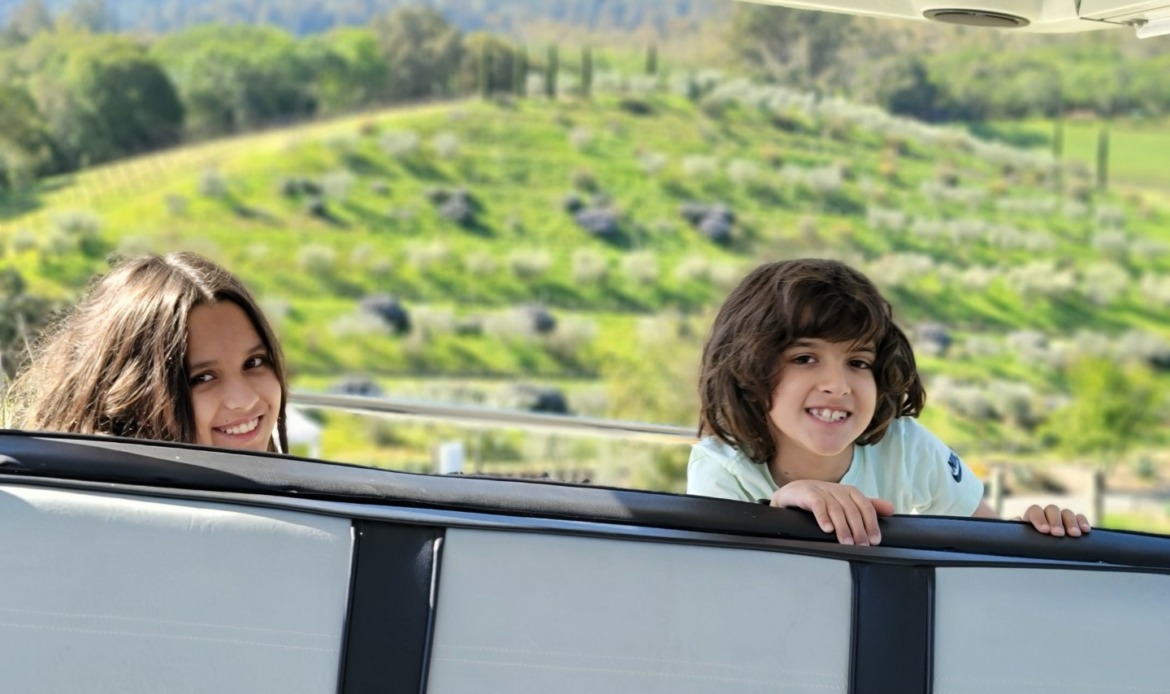 When choosing where to visit in California with kids for March break , we knew we wanted to explore the wine region and as usual we got a few odd looks. Wine and kids? Why? Well… because we like it! Also, many of the Sonoma wineries are very family friendly. Of course there are family friendly wineries in Napa too, as I mentioned, but here's our list of things to do in Sonoma with kids (or without).
Visit Kid Friendly Sonoma Wineries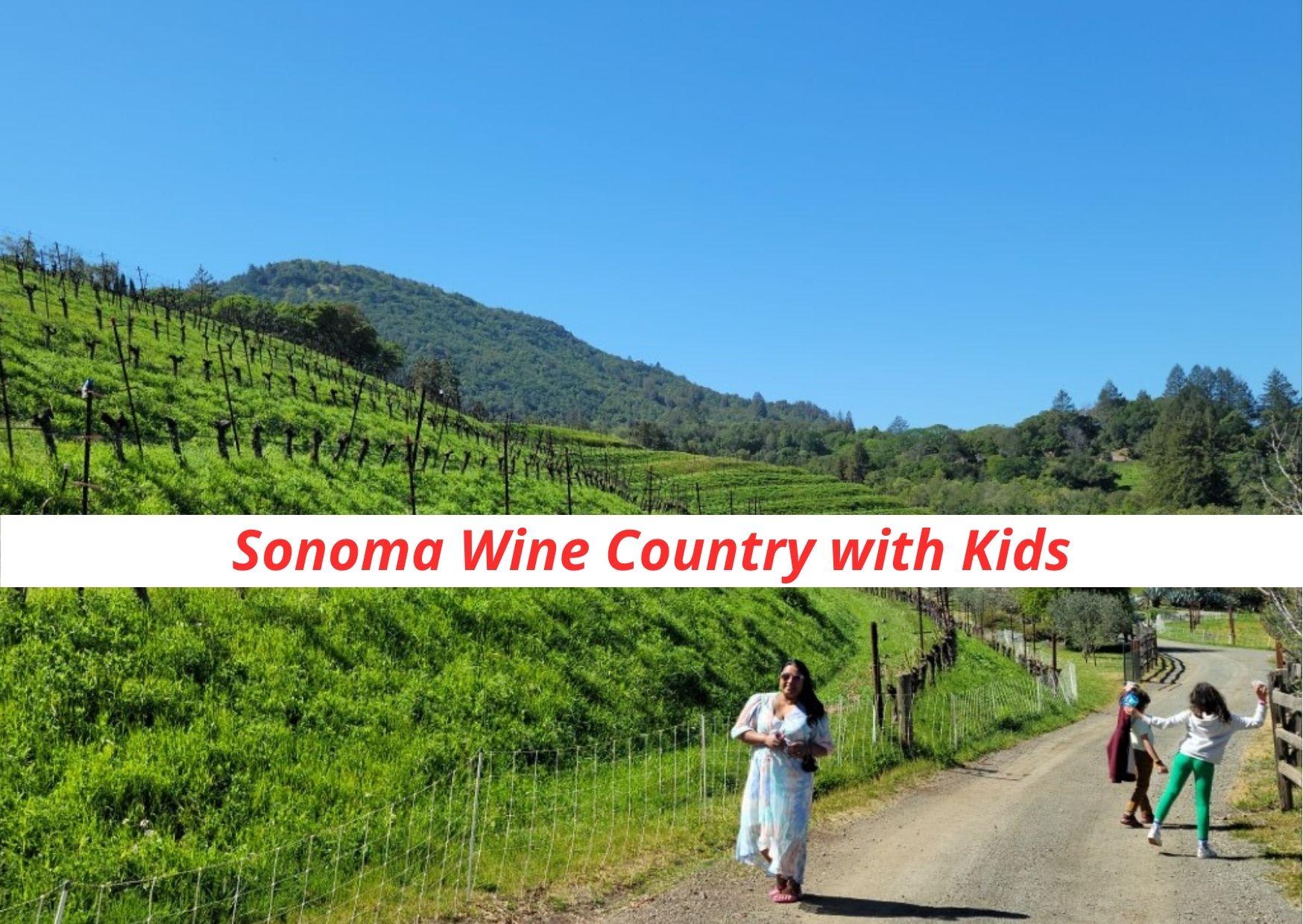 Yes family friendly California wineries do exist and honestly, most of them are happy to welcome kids. There are so many to choose from and visiting during the week day actually made it easier in many ways because not many wineries are open Mondays to Thursdays! As you plan your Sonoma wine tasting itinerary, ensure that you confirm that your favourite wineries are open during your visit. Sonoma wine country as two distinct wine regions: Sonoma Valley and the town of Sonoma and Healdsburg and the Russian River wine area. We managed to explore both areas during our 3 night stay in Sonoma.
Francis Coppola Winery : If you're visiting in the summer and looking for a winery to spend an entire day at, book yourself for a day by the pool at this Sonoma Winery. They are very kid friendly (I heard they have slushie tasting flights on occasion) and offer a variety of ways for families to enjoy the winery. Whether you're looking to do a tasting, lounge by the pool or enjoy a delicious meal at Rustic, you will be happy here. Chris and I really enjoyed our tour here because Chris is a huge cinephile as you know and he loved hearing about how hands-on the Coppola family is when it comes to the winery. You can see various movie props throughout the property and if you have time, chat with the staff because they have plenty of stories to share with you!
Their Sonoma winery pool was not open during our visit but in the summer families can book Cabines. Each Cabine comes equipped with a private shower, space to change, and towels for day use. The pool passes included in your Cabine reservation provides access to the pool deck, swimming pool and amenities for up to four guests, including children and infants of all ages. Tell me that doesn't sounds like a lovely way to spend a summer's day in Sonoma with kids!
A patio hang session at this California winery is highly recommended and the lunch we enjoyed at Rustic was fabulous – they even have an Argentine Parilla onsite because that's what Mr. Coppola wanted it. The menu here features comfort food with an Italian focused menu that highlights fresh, seasonal ingredients sourced from the property's organic herb and produce garden.
Be sure to book ahead!! Reservations are needed to visit!
.
Benziger : Sustainability and environmental responsibility should be on your mind when you choose your wines too. This is what I learned after spending an afternoon at the Benziger family winery. If you're looking for a truly immersive wine tour where you get to drive through the vineyards learning about the Biodynamic practices, this is the spot for you. We were lucky to get a tour from Jill Benziger herself and it was a true delight! She shared her family's history and how they got into wine making before telling us all about their delicious wines. This family run and owned winery truly thinks about their footprint and employ sustainable practices from grape to bottle. They have a variety of tastings and tours on offer and this is one of the few wineries where walk-ins were accepted. If you want a structured Sonoma Winery tasting or to take a tractor tram ride through the vineyard, I do recommend pre-booking though.
After the tour or tasting, I also highly recommend buying a bottle of wine and enjoying it in their vineyard. They have many cute nooks and patio set ups throughout the property so you can have your idyllic winery picnic here. There isn't much in terms of food so bring your own or call ahead and see if they'll order stuff in. We were hosted here thanks to an ex-colleague of mine who works with the winery and they arranged lunch for us. I was informed that they are very open to customizing packages so just call ahead! They have one of the prettiest wineries and they have sheep here too (they churn the soil and fertilize it too). This family friendly Sonoma winery even offered pop for the kids and that was a very nice gesture on a hot day.
Highly recommend visiting this California winery on your next wine country California vacation. I shall also mention again that during our visit, this was one of the few wineries accepting walk-in tastings.
Cline Cellars : When it comes to Sonoma's family friendly wineries, Cline is a great stop. They have miniature donkeys on site which Akira and Apollo loved! Even though this was hour 5 of us roaming around vineyards, the kids were happy to spend their time playing with Pudding and Fancy while Chris and I sipped wines in the outdoor wine tasting tent. Cline Cellars is also a family owned and run Sonoma winery and has a charming aesthetic. Their lush historic grounds have 5 spring-fed ponds, willow trees, over 5000 rosebushes, and sustainably farmed vines – all of which the staff will happily chat with you about!
I do recommend pre-booking a tasting here and note that they have a variety of fun outdoor options which make it easy for the kids to roam around whilst the adults enjoy a curated tasting or a snack board with a bottle of wine. Definitely add this to your list of things to do in Sonoma.
Imagery Estate Winery : Bocce ball, cornhole and wine? Oh yes indeed! This is certainly one the best Sonoma Wineries for families to visit as there's plenty of entertainment for the kids. The head winemaker is Jamie Benziger (yes the very same family as Benziger Winery) and I absolutely loved the laid back vibe here. Their lawn and garden areas make it easy to enjoy a leisurely afternoon here and as I mentioned earlier, kids can play one of the lawn games. Bring a picnic blanket or chill on their outdoor lounge area as you sip some of their fantastic wines. I especially loved the art connection here as each of their labels are designed by artists and there's even a dedicated art gallery showcasing various paintings and labels in the indoor tasting room area. At any given time, as many as 35 artists are working – without a deadline – on pieces that will appear on future Imagery wine labels. The artists are not limited by size, medium or content – the only rule is that the piece must include a likeness of the Parthenon replica which can be found on the Benziger Estate.
Oh and by the way, if you're looking to catch sunset at a winery, Viansa, Jacuzzi, Cline, Beltane Ranch, Kunde and Gloria Ferrer are all wineries that have beautiful west facing views.
Partake in an Olive Oil Tasting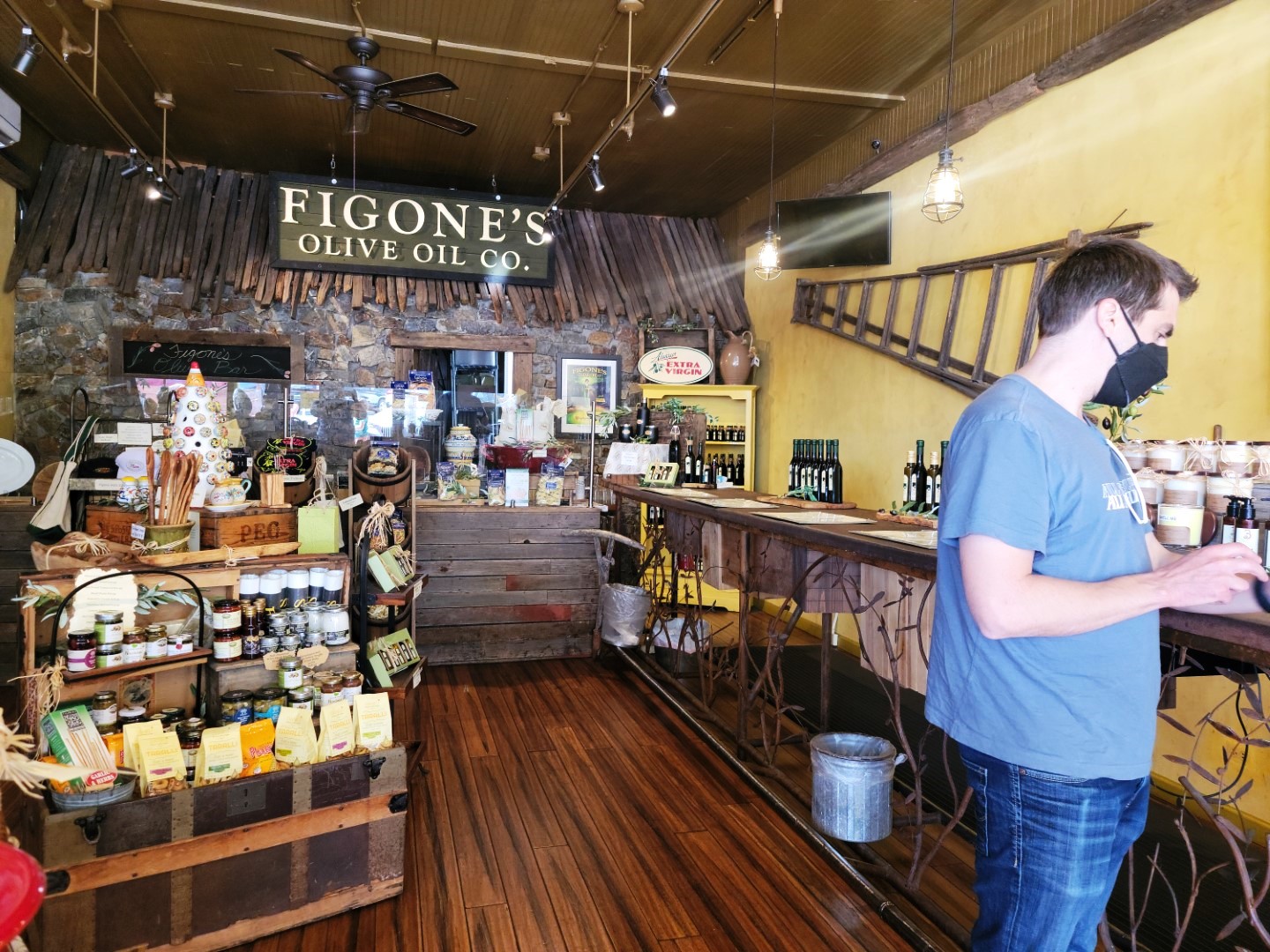 Figone's Olive Oil Company : Downtown Sonoma is very cute and I wish we had more time to roam around. One of the few things we did here was visit an olive oil tasting room in the historic Sonoma square. This family run spot had the friendliest ladies who were happy to chat with us about the various olive oils and balsamic vinegars they had on offer and generously allowed us to taste many of them for free. You can sample as much as you want and their stuff is amazing, we bought a few which we're now enjoying in Toronto. Olive Oil is quite popular in Sonoma as many Italians had migrated to the area and the conditions are prime for olive oil production. You'll notice that many of the wineries also sell olive oil! We didn't have time for a paid tour at Figone's but on our next trip, I think it would be fun to do a full tasting and tour the facilities.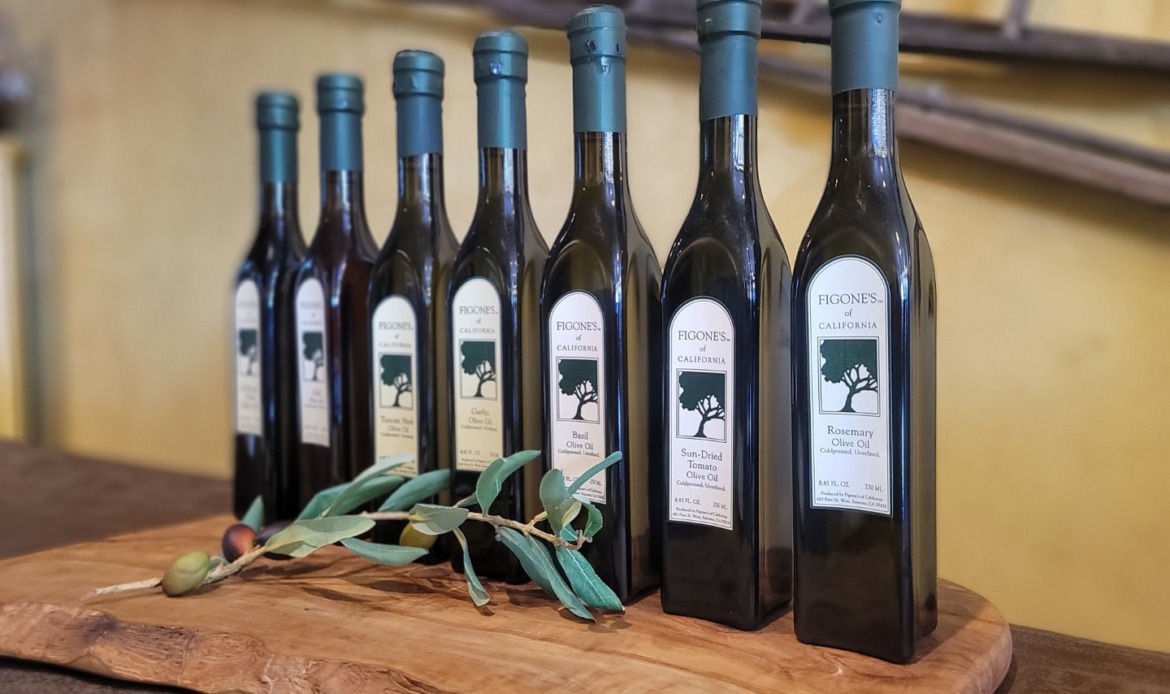 Soar Above Sonoma in a Hot Air Balloon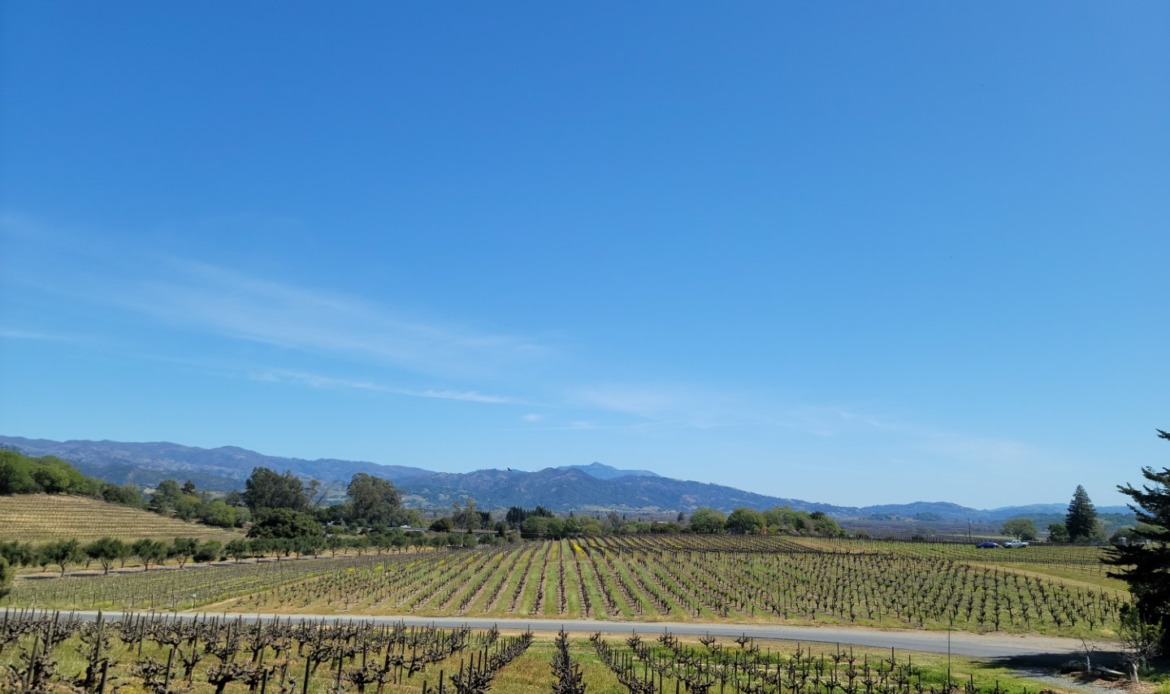 Sonoma Ballooning : When planning our list of things to do in Sonoma with kids, taking a hot air balloon ride over Sonoma was at the top of my list. After much research I found Sonoma Ballooning allows kids who are over 6 years of age and over 48 inches tall to take flight. However I did cancel this idea in the end because I quickly realized that Apollo may not be able to see over the basket and you're not allowed to carry them. Figured we'd save it for a future trip! That said, know that they have a couple flight options and one even ends at a farm with animals! Just keep in mind that you will have to be a bit flexible because there may be last minute re-scheduling needs due to weather conditions but luckily, nothing is really open that early anyways so it should work well with any schedule you may have!
Horseback Riding into Sunset
Another really fun Sonoma activity with kids that caught my eye was horse back riding. I loved the idea of a sunset ride by Bodega Bay and Chanslor Stables had a couple options but sadly the one day we visited Bodega Bay, it was very gloomy and rainy so we decided to give this Sonoma activity a pass too. That said, if you get a clear day, please do this and tell me how it is!!
Train Rides for Little Kids in Sonoma
If you have young kids, they'll most likely love Traintown Sonoma. Located just one mile south of the Plaza in Sonoma, TrainTown features a quarter scale railroad on 4 miles of track. Each train trip lasts 20-minutes and goes through tunnels, over bridges and makes a stop in Lakeview- a miniature town and petting zoo.
Meet Peanuts at Charles M Shulz Museum
If you love Charlie Brown and Snoopy, you'll want to visit the Charles M. Schulz Museum in Santa Rosa. This is basically Peanuts Central, where Schulz spent most of his time, and where you can get a real feel for the cartoonist and his creations. Akira and Apollo didn't really appreciate this visit but it was a great stop for Chris and I who grew up on these cartoons.
Coast Along Bodega Bay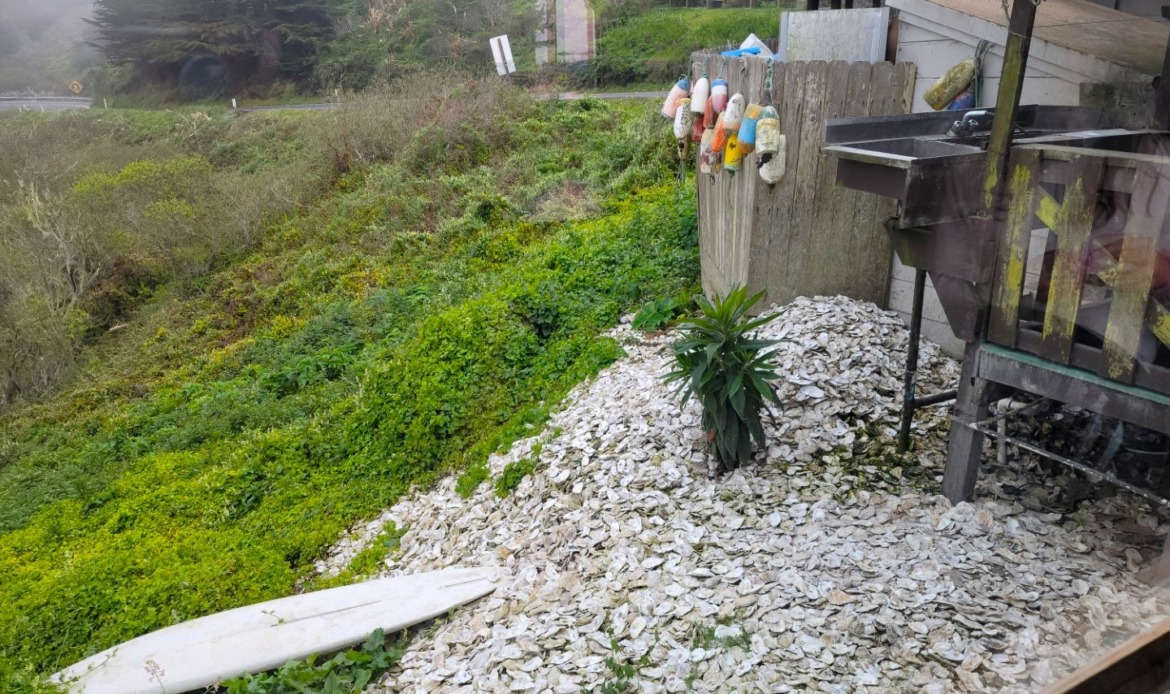 As I mentioned above, on our drive from San Francisco to Sonoma, we swung by Bodega Bay. The Sonoma coastline is rugged, dramatic, and scenic so what better way to kick off our 3 day stay than by visiting the setting for Alfred Hitchcock's The Birds. Yes, I am afraid of birds but luckily nothing overly spooky happened during our 2 hour stop here. It was a gloomy day but we enjoyed fresh seafood during our quick stop. Highly recommend trying anything and everything at The Boat House! We nestled up by the window in the shack and enjoyed fish and chips. It's very rare for Chris to find fish as fresh as he's used to but he certainly loved it here! You can also swing next door to the Birds Cafe and enjoy some patio hangs and oysters like we did.
Roam around Jack London State Park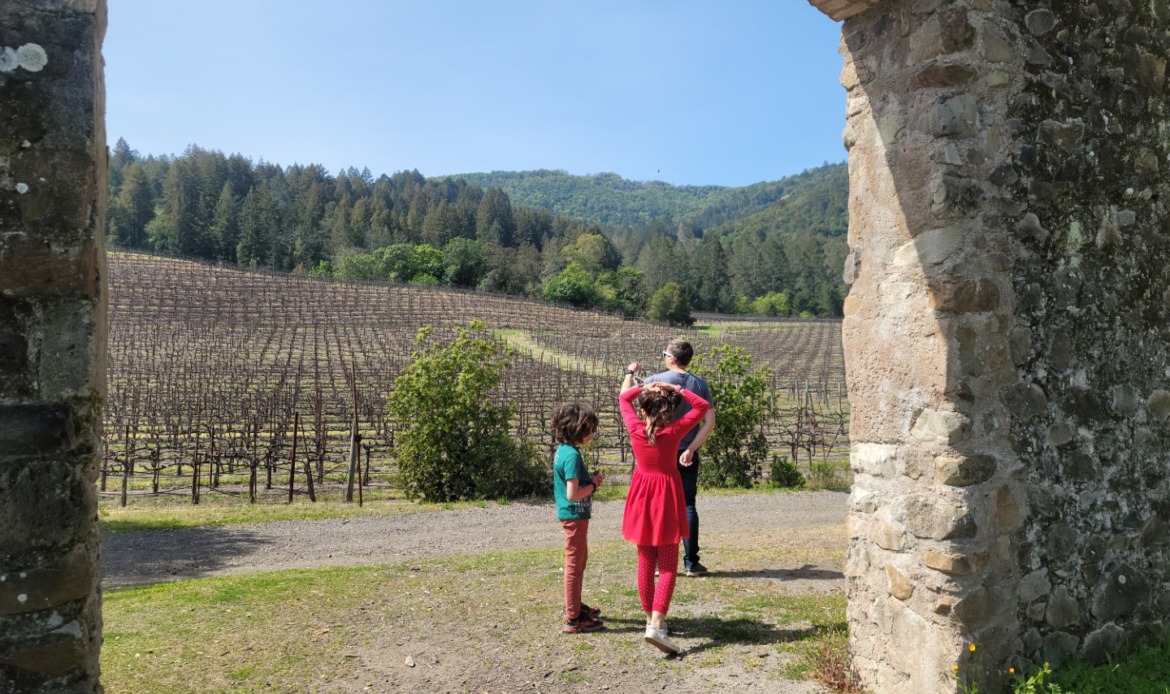 If you're an avid reader and know who Jack London is (like Chris), you'll want to spend some time here. We only swung by for 30 minutes and focused on visiting his Cottage but there's plenty to do here. You can even ride a horse through the park! You do pay an entrance fee per vehicle (or if your kids qualify you can apply for this free pass).
What to do in Sonoma | 3 Day Itinerary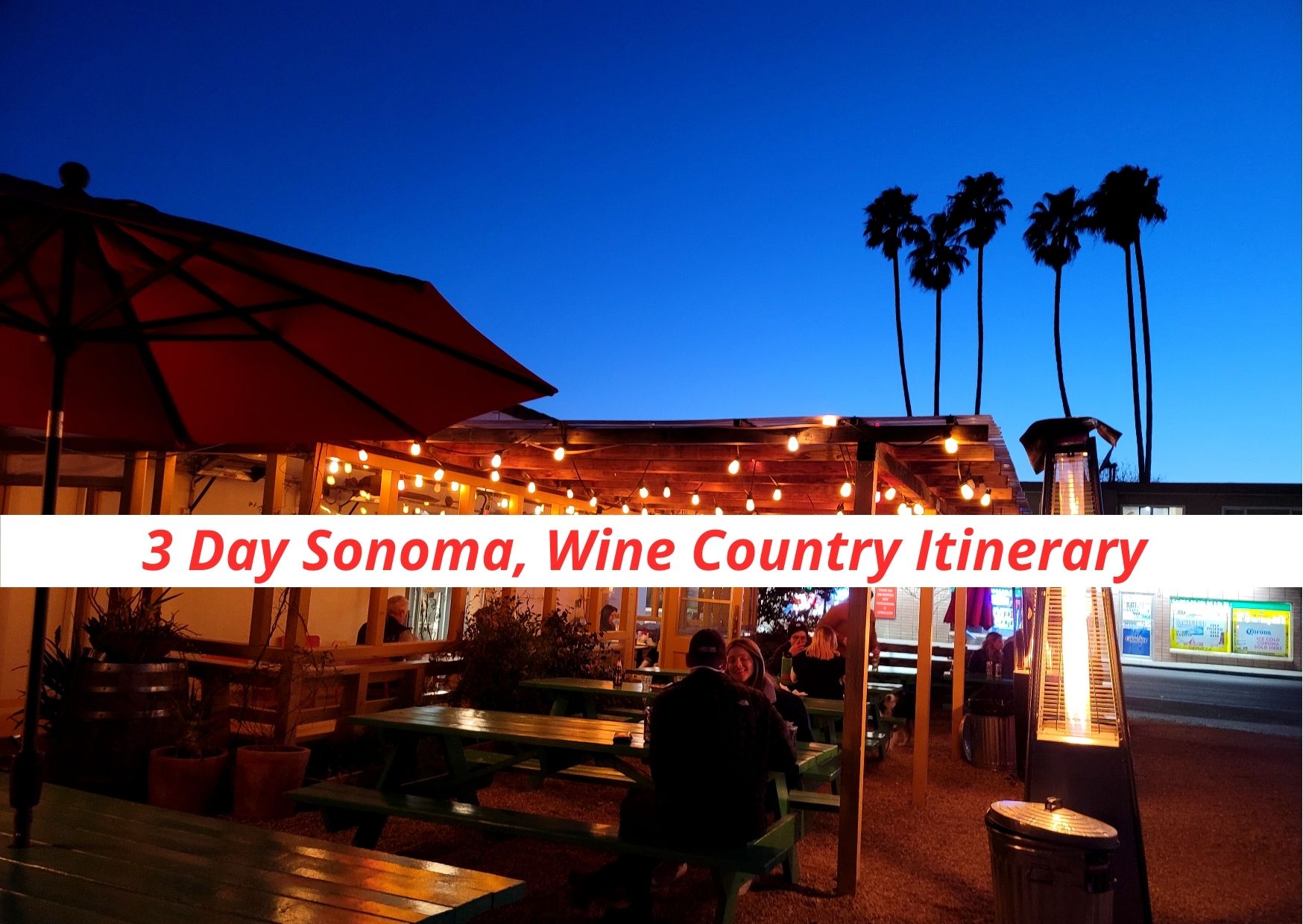 Day 1 – Travel and Winery
Noon : Arrive in Bodega Bay and explore/dine. Ride a horse
Mid Afternoon : Tasting and lunch at Francis Ford Coppola Winery
Late Afternoon : Visit one of the museums (Children's museum or Charles M. Schulz) or explore Healdsburg or Calistoga
Evening : Visit Sonoma Plaza for Olive Oil tasting, visit the playground and enjoy dinner in the area. OR Visit Russian River Brewing in Santa Rosa.
Day 2 – Relaxing Wine Filled Day
Morning : Hot air balloon ride or sleep in!
Late Morning : Benziger Winery tour followed by a visit to Jack London State Park
Late Afternoon : Imagery Winery visit for patio hangs
Evening : Dinner at El Molino Central
Day 3 – Animals, Wineries and Departure
Morning : Safari West
Afternoon : Larson Family Winery or Cline Winery
Late Afternoon : Departure after lunch