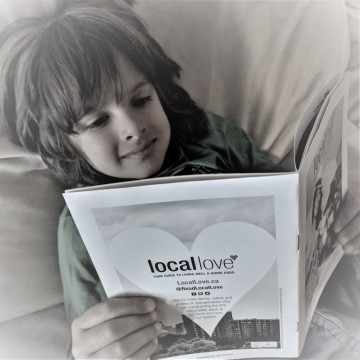 You guys know that I've been inspired by the many stories I read on LocalLove.ca and that I have been discovering easy ways for our family to give back to our downtown Toronto community. Living in such a large urban city, it's easy to get distracted and lose that sense of community. I hear many city dwellers say that they don't know their neighbours and that they don't have anyone in their vicinity they could call during an emergency. Living in a condo, I totally get where they're coming from, because until we had kids, we didn't really know our neighbours either! For our family, our downtown Toronto condo is the nucleus of our Toronto community as it is where we spend most of our day at (especially since Chris and I work from home) and I wanted to see if perhaps I could come up with some ways for us to connect and give back within our building of 27 floors.
Disclosure: I have partnered with YMC and Local Love and have received compensation for this post. All opinions, as always, are TOTALLY my own.
During my first maternity leave I was sure that there must be other mothers at home with newborns and I managed to convince our condo office to pass out some flyers on my behalf. The flyer merely asked new parents who might want to sneak in a play date, without braving the cold winter, to get in touch with me. Nearly 7 years later, our group of parents continues to meet. We have Friday rooftop hangout sessions in the summer where the kids run around while the parents enjoy the peace and quiet over a drink and we all throw whatever we have in our fridge on to the BBQ for a communal dinner. Right now most of us are looking forward to our annual Halloween party where we only trick or treat at each other's houses (our building does not allow trick or treating but nothing stops us from visiting our friends homes – go figure!). This group has changed over the years with new families moving into our building and a few departures of families who have abandoned the city life in search of greener suburban pastures but, that sense of community is really strong between the 10 to 15 families that are part of the inner tribe.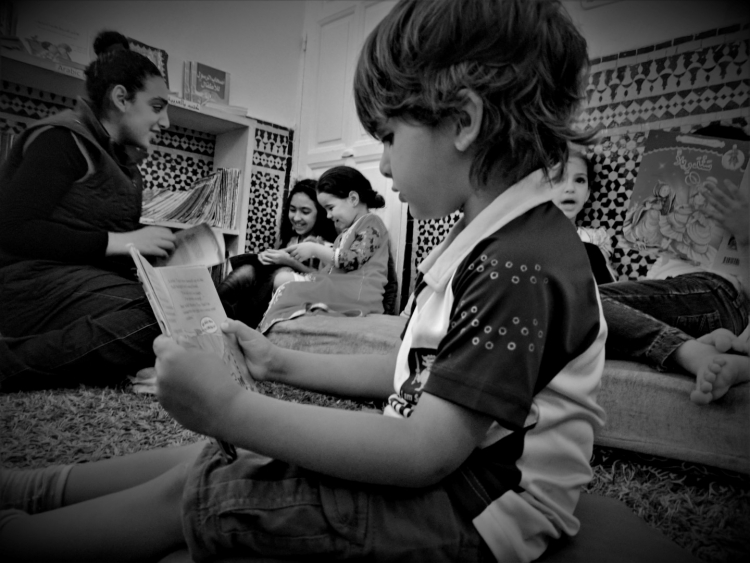 Through the Local Love newsletter (which I read every weekend!), United Way is encouraging all of us (yes, you too!!) to show our local love in our community and this sparked another idea! I thought of a way for us to not only share some of the MANY books we've accumulated over the years, but to also enable us to connect with others in our condo who aren't part of our current gathering. A condo community library! I've seen many neighbourhoods in Toronto with a "Free Little Library" where people can give a book and get a book with no monitoring and since we have a bookshelf and a bunch of books to share, I have sent a letter to our condo board asking if I can help set this up. It seems like such a simple and easy way for us to connect with our neighbours but, if you live in a condo, you know the many rules and obstacles that have to be overcome to do the simplest things. I am currently waiting with my fingers crossed that our Little Free Library will come to be. I know there will be many who will be able to enjoy the books and it will be another opportunity to teach Baby Boy and Little Monkey about the art of sharing and connecting with the community they're a part of. Sometimes, it's good to realize that you can make a simple change in your immediate circle and that doing good doesn't have to be hard or grandiose. Don't you agree?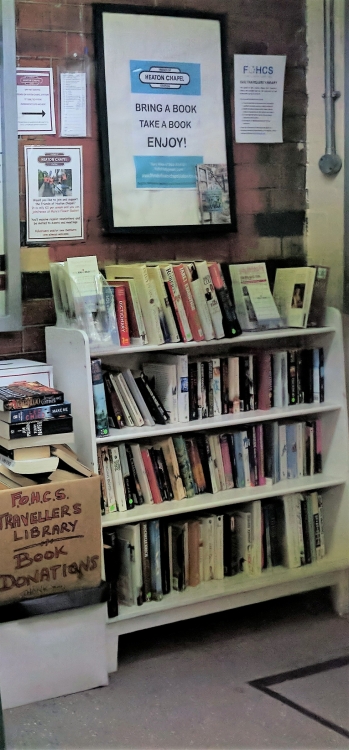 I honestly wouldn't have thought about the idea to start this library if it weren't for this post about how kids who are regularly read to at home and have more positive parental interaction have higher levels of school readiness. I also recall reading about how to get your kids to love reading and that's something we all want for our kids. This library will enable us to get some new books into our repertoire and get rid of some extra books that have been gathering dust. It's an easy way to spread the love locally without much effort (well, minus the effort it takes for our condo board to approve things!). We'll keep sharing how there are simple ways for us all to spread some good cheer and I hope you'll share your ideas with us as well!
How would you like to spread some local love in your neighbourhood? If you're looking for some inspiration, sign up for the Good News Letter  and get a weekly dose of inspiration from the GTA's top source on how to live a local life and show big love for the people and places in your community.