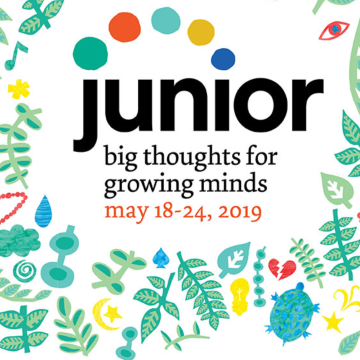 It's back you guys!!! Last year I attended a press conference for JUNIOR, Toronto's International Children's Festival at Harbourfront Centre and loved many of the kid friendly performances I saw in downtown Toronto. As you may recall, Harbourfront Centre is on our list of free things to do in Toronto with kids and JUNIOR is just another reason we love hanging out at this bustling waterfront property in downtown Toronto. For those looking for family friendly theatre performances in Toronto, JUNIOR is a dream come true. Adults may have TIFF but kids have JUNIOR and mine loved it last year.
Disclosure : This post is in partnership with Harbourfront Centre but, as always, opinions are TOTALLY ours! 
What is JUNIOR?
It is a festival targeted to children and youth ages four to 14 and their families. Your kids will be challenged to explore new perspectives and ask enlightening questions in a weekend filled with fun and adventure. The festival includes an extensive lineup of free and ticketed programming encompassing theatre, live concerts, dance, puppetry, circus, storytelling, arts and crafts. You guys, even Fay and Fluffy will be there and I'm excited because I've wanted to see them in action for SO LONG!!!
When and Where is JUNIOR?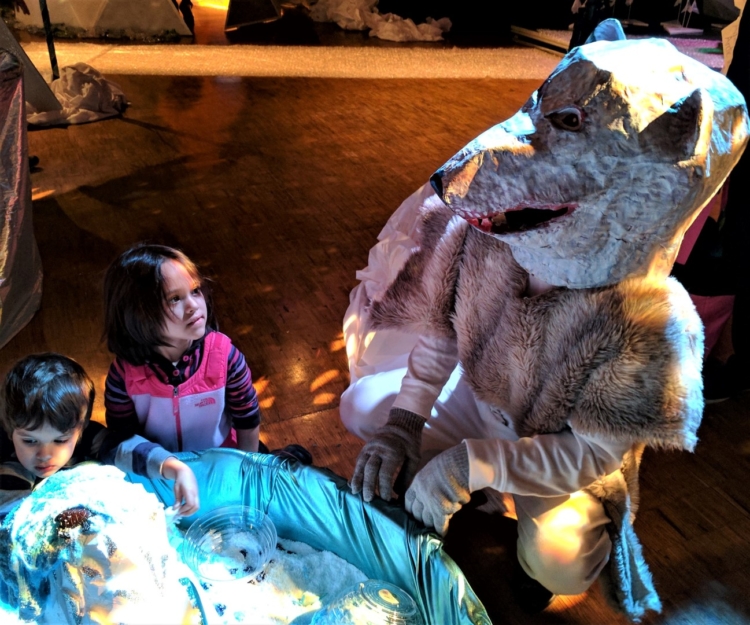 This Toronto festival for kids takes place between May 18 and 24 (awesome long weekend plans!!) in downtown Toronto at Harbourfront Centre. There's plenty to do at Harbourfront Centre for kids, including loads of space for little ones to run around safely. It's also a very stroller friendly space with stroller parking easily available. Just to note, underground parking is available on-site at 235 Queens Quay West, or above-ground one block west at Rees Street and Queens Quay West. However, we think it best to get the subway to Union Station or use the Queens Quay streetcars (509 Harbourfront or 510 Spadina).
What's Exciting This Year?
There's a lot to choose from at JUNIOR and that's what I really like about it. You can pick and choose depending on your kid's mood. In addition, there's a mix of free drop-in style activities and structured ones along with the paid performances. Below are the ones that I plan to take Baby Boy and Little Monkey to, yes even if we end up with rain this weekend!! Harbourfront Centre has indoor spaces that make it a great spot no matter how bad the weather is!
Theatre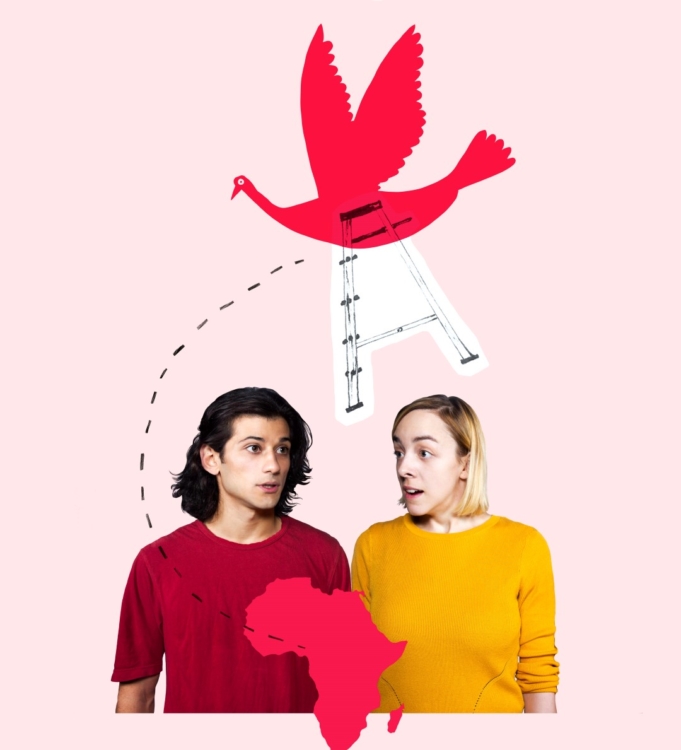 We love taking our kids to theatre performances and have been doing so since they were mere toddlers. They've now attended various full productions and know how to behave but their favourite is attending ones aimed at kids. The one that excites me most is Two-Part Inventions  which takes place Saturday, May 18 to Monday, May 20 at 1:30 pm daily. Performed in both English and French, Two-Part Inventions is a play that chronicles an encounter between a girl and a boy in their apartment building that leads to a journey of personal discovery. Given our Toronto condo lifestyle, this one will resonate with many condo families I reckon! Alone in an imaginary world far away from adults, they play-act their way through the range of emotions affecting their lives – from revenge to boredom to their fear of the unknown.
This show is recommended for kids aged 5 to 10 and is 45 minutes long. There is also a relaxed performance on May 20 for those who may benefit from a more relaxed sensory experience and environment. Tickets are $12 if you buy 4 or more and yes, everyone needs tickets. If you plan to watch more than two paid shows, there are additional discounts.
I also wouldn't mind seeing A Billion Nights on Earth which is about how a late-night trip to the refrigerator for a glass of milk opens a door to another dimension.
Movie 
Kids Can Save the Planet Documentary Series features two 20-35 minute long episodes where a young boy tries to discover what happens when we throw away plastic. My kids are into tiny toys with loads of single use plastic wraps (I'm looking at you LOL dolls!) and I feel like this would be a great FREE movie for them to watch. Check out the In Deep Water art installation after the movie to keep the conversations going with your kids!
Interactive Activities 
In addition to swinging by Fay and Fluffy's 60 minute story time, I also hope to take Little Monkey to Fashion Machine which takes place at 1:30 p.m. over the weekend and goes on for 90 minutes. With the support and participation from The Neighbourhood Group, they are able to teach  our children about fashion design and fuel their creativity. Little Monkey will love the chance to experience a fashion makeover!
If your child loves dance or music, be sure you check out the various interactive performances that will fill their hearts with glee (and will hopefully give you a chance to sit back and relax while you watch them burn some energy!). There are so many activities on offer that you could easily spend the entire long weekend at Harbourfront Centre if you wanted to!
Click here for the full schedule so you can figure out a list of things to do in Toronto with kids this long weekend!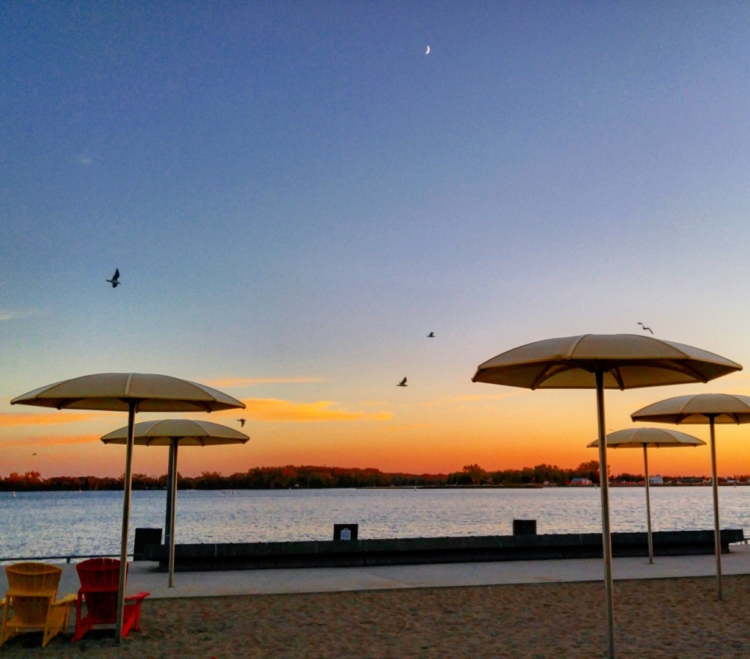 In terms of an agenda, here's my plan. Saturday we'll start with Fay and Fluffy and then watch Two-Part Inventions before enjoying lunch at Boxcar Social and perusing the gift shops. Next up we'd watch the Kids Can Save The Planet documentary before allowing the kids to attend Circus Circus! and Play dress up. We'll then grab dinner at Amsterdam BrewHouse before watching A Billion Nights on Earth. That will end just in time for us to catch the sunset by the boardwalk!  Sounds like a fun day, right? We'll probably go back on Monday (resting up on Sunday for the Raptors game according to Chris).
Tips to Keep in Mind when Attending JUN
IOR with Young Kids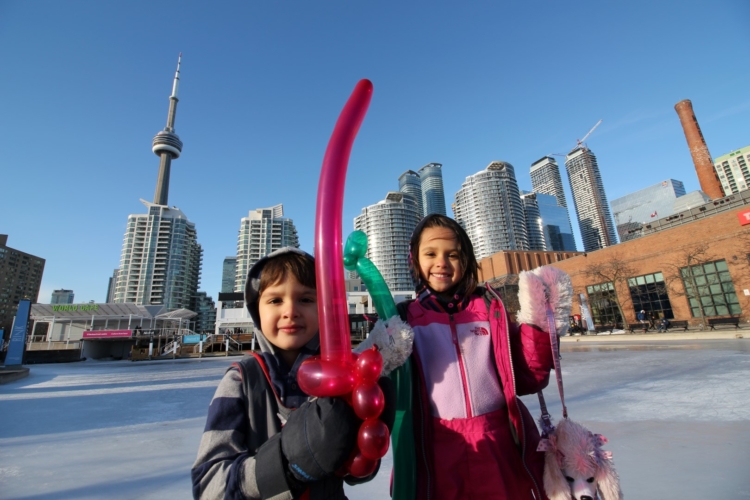 Bring snacks and drinks with you so you don't have to fret when hunger attacks
When it's time to sit down and enjoy a meal, check out Boxcar Social which is located inside Harbourfront Centre or swing by Amsterdam Brewhouse that's just down the street
You will find change tables in most of the washrooms. I will also mention that there's a Sobeys nearby if you run out of diapers or whatever!
Plan your day and purchase tickets in advance if you want to take in one of the ticketed performances
There are a lot of free activities but they can fill up so get there 10 minutes early and put your name down on the list
Remember that relaxed performances are a good way to experience the theatre for the first time
If your kid needs a break from any of the structured activities, Ann Tindal Park and H2o park are our go to spots to let loose and run wild
Last year "Child of the Divide" won our hearts and I'm curious to see what we fall in love with this year!