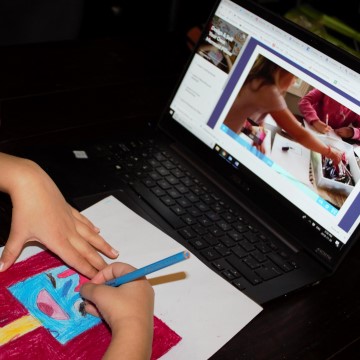 Looking for a gift that will actually provide a lesson and teach new skills? This one is for you! You can teach a little one in your life how to become an entrepreneur thanks to Mermaid Pillow. I absolutely loved this website the moment I saw it, and I think you will do! This program designed by a dad and his kids will teach your child to design and market their own mermaid pillow in a 10-part online course. 
Disclosure : This post is in partnership with Mermaid Pillow but, as always, opinions are TOTALLY ours! 
Tom Sailors, father of four and entrepreneur, leads this video-based online course, which breaks down the step-by-step process they he and his wife, Tracy, along with their two daughters (aged 7 and 9) used in starting, running and growing Mermaid Pillow Co from 0 to 300,000 pillows sold in the first 18 months of business. It took some patience to sit 7 year old Little Monkey down to watch the episodes and I personally think she's still too young for this BUT she loves being artsy and had no issues designing the pillow when it came time to put pencil to paper! If you're willing to sit down with them, this program can be gifted to anyone aged 5 and above according to their website. This pillow below was created by a 9 year old and is listed on the by kids for kids section of the Mermaid Pillow portal.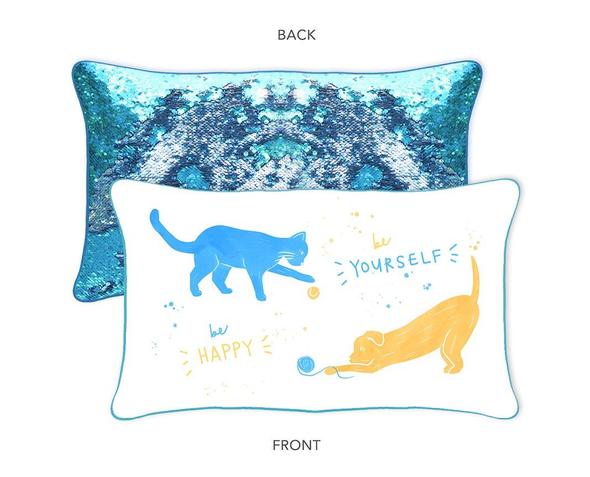 In short, this is an entrepreneurial experience for kids  walks them through designing their own mermaid pillow; scripting and shooting their own marketing video; and even lists their mermaid pillow on MermaidPillowCo.com – where kids will earn $5.00 back for every pillow they sell, or they can donate the $5.00 to a charity of their choice.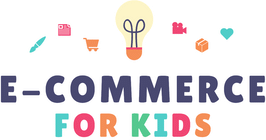 The videos on eCommerce For Kids  are short and easy to understand, which is very helpful when you have young kids. This program is designed to be taken at whatever pace your child is comfortable and they on average, children spend around 30-90 minutes per day for a total of 5 days. The videos are less than 4 minutes long on average and each module has downloadable sheets or exercises to help kids start their design journey. 
The hardest part for Little Monkey was figuring out what she wanted on her pillow! She finally came up with the below idea.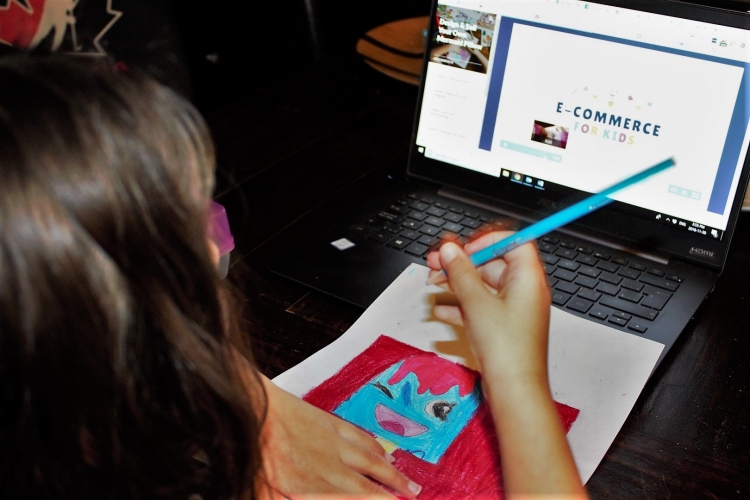 There are two ways to design your pillow, digitally or by drawing it. We chose the old school method and what that means is that I took a photograph of her drawing and emailed it to be recreated by a professional designer at Mermaid Pillow!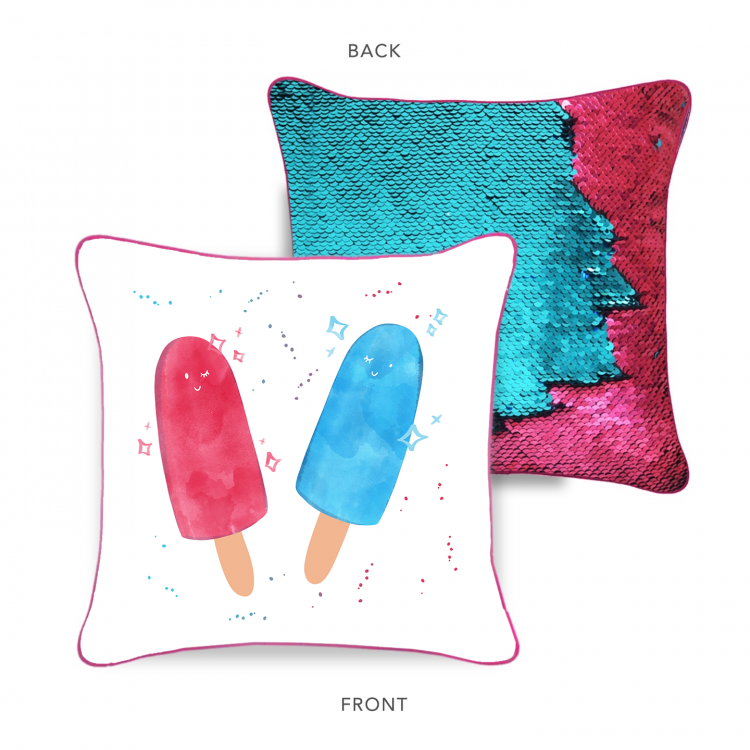 They got Little Monkey's drawing to look professional and we were able to choose from a variety of sequin colour combinations. However, Little Monkey wasn't impressed by the first rendition because she was REALLY attached to her drawing. Lesson here is that we should have used Canva to ensure that she did the drawing digitally. However, we politely asked the illustrator if they could get it closer to her drawing and this is what we ended up with. Little Monkey is thrilled and can't wait to receive her pillow and it'll be interesting to see if anyone buys her pillow from the e-commerce store.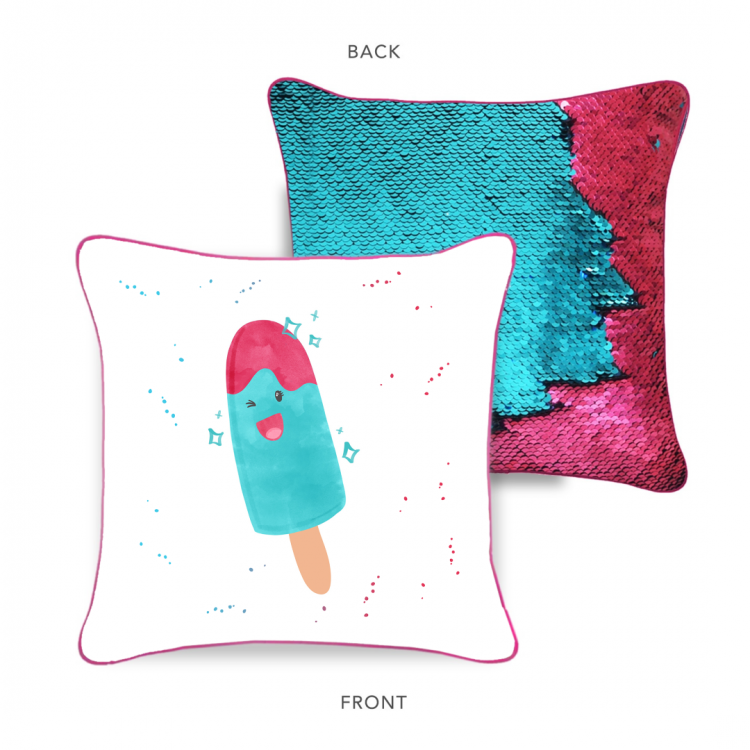 The price of the course includes having your pillow designed and mailed to you, so that's a great combination. The lessons kids learn through this course will get their creative juices flowing and they will not only learn about the business side of designing things but they can take it a step further and ensure that they market their pillows (which will be available online for public purchase) so they can reap the rewards of their work. Ignite that entrepreneurial spirit from a young age!
If you'd like to  win a Mermaid Pillow course (and pillow), enter below for a chance to win!