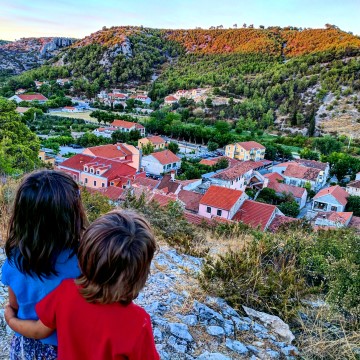 It's here… day One Hundred and Forty Eight! What a journey it has been and we have to send out a huge thank you to all of you who have been supporting us from afar. We've had some amazing experiences that you have celebrated alongside but we have also had some hard times when you have helped keep our spirits up with your comments and suggestions, so for that, we say THANK YOU! To the amazing GuestToGuest hosts who have shared their homes, kitchens and toys with us, we wouldn't have had as comfortable a trip if it weren't for you and hope we have the chance to share our Toronto home with you one day soon. We've been lucky to have met complete strangers who welcomed us and shared their culture and food with us and it has truly renewed our outlook. Europeans have been very generous with their time and it has been an important awakening to this North American family. We need not be SO precious with our time. We too should take the time to welcome strangers and show them around our city. The gift of time is ours to give and I for one plan to share it not only with our friends and family but also, people who we do not know.
We're excited to head home and sleep in our bed and this trip of ours will be one Chris and I won't soon forget (can't say the same for the kids though). We'll continue to share our stories here ….we have so so SO much to still tell you but for now, as we hop on our Air Transat flight back home to Toronto, we leave you with this!
148 Days. 35 Cities + 1 Desert in 7 Countries with two kids aged 3 & 5.