As you may recall, we visited Nova Scotia during the pandemic in December and followed the Nova Scotia quarantine rules. Recently we had to travel to Nova Scotia yet again for emergency purposes to bid farewell to Chris' grandmother. We barely had time to research or plan our travel to Nova Scotia from Ontario as we booked flights at 1 a.m. and boarded a flight at 9 p.m. that very day. Luckily for us we knew we were able to travel to Nova Scotia with kids in tow due to the new travel regulations which had recently come into effect. For those looking to visit Nova Scotia, know that the province is now more open to visitors, especially vaccinated ones. Nova Scotia might be a great Canadian summer adventure if you're still looking for things to do in Canada. Roaming around Nova Scotia is soul soothing and with one of the lowest covid rates in the country, those like us can have some peace of mind knowing that things are relatively safe here.
Disclaimer : The rules are constantly changing so please check the Nova Scotia site for the latest travel regulations. We travelled in mid July and this was our experience but it may look different in a few weeks or months.
Nova Scotia Quarantine No More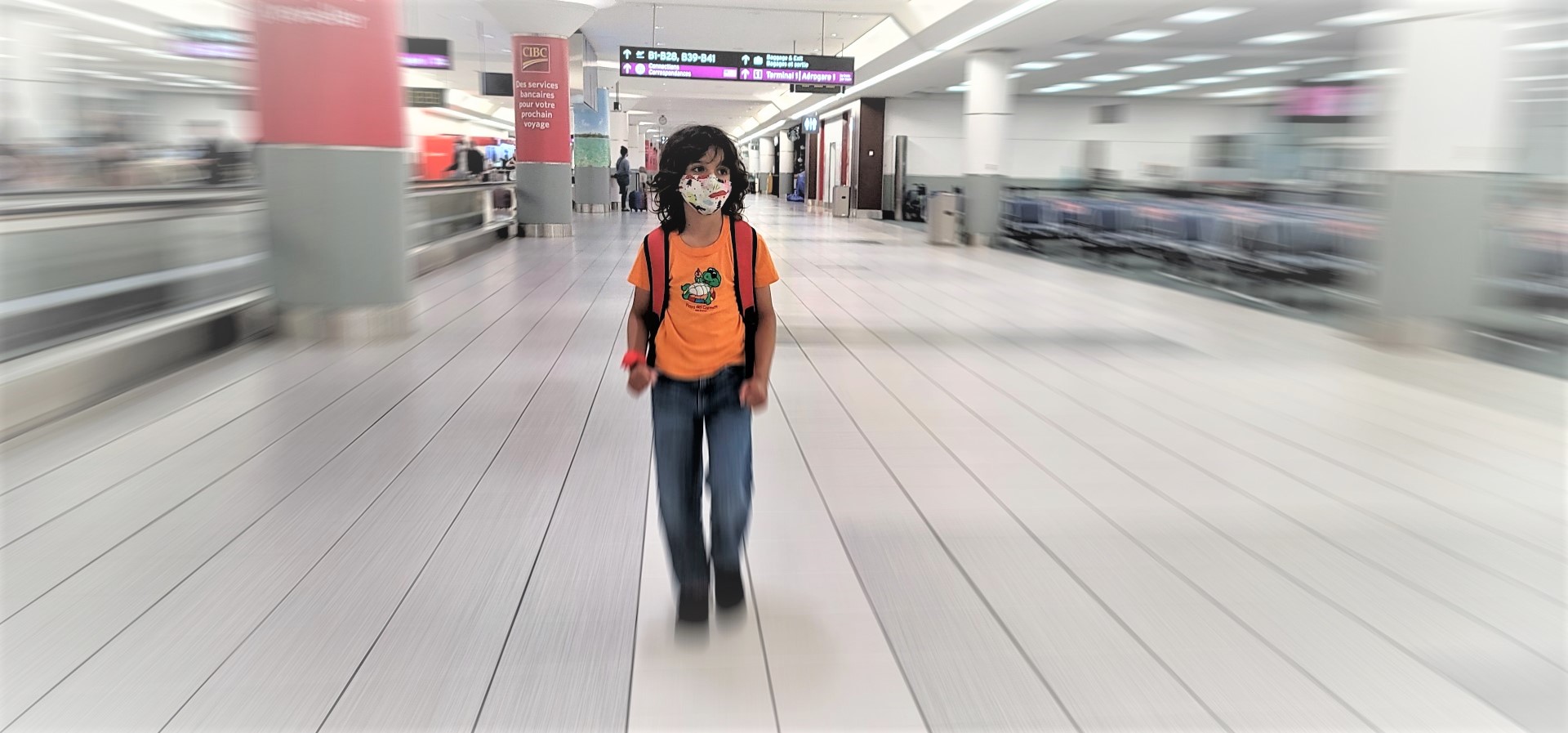 Current Nova Scotia Travel Rules
The 14 days of quarantine we underwent in December is no longer required for double vaccinated Canadians entering Nova Scotia at least 14 days after their second dose. If you are not vaccinated or are only partially vaccinated, there are some additional rules in place. In our case Chris and I were double vaccinated a month before this trip but of course our kids, who are 7 and 9, are still not vaccinated. Nova Scotia travel rules stipulate that unvaccinated children under 18 years of age are to follow the self-isolation requirements for the least vaccinated adult they are travelling with. Keep in mind that people who are partially vaccinated (first dose of a 2-dose COVID-19 vaccine or combination of COVID-19 vaccines) must self-isolate for 7 days and receive 2 negative tests results in order to leave self-isolation after 7 days. For those adults who are unvaccinated, a full 14 day quarantine still exists and we have tips on how to survive your quarantine in Halifax.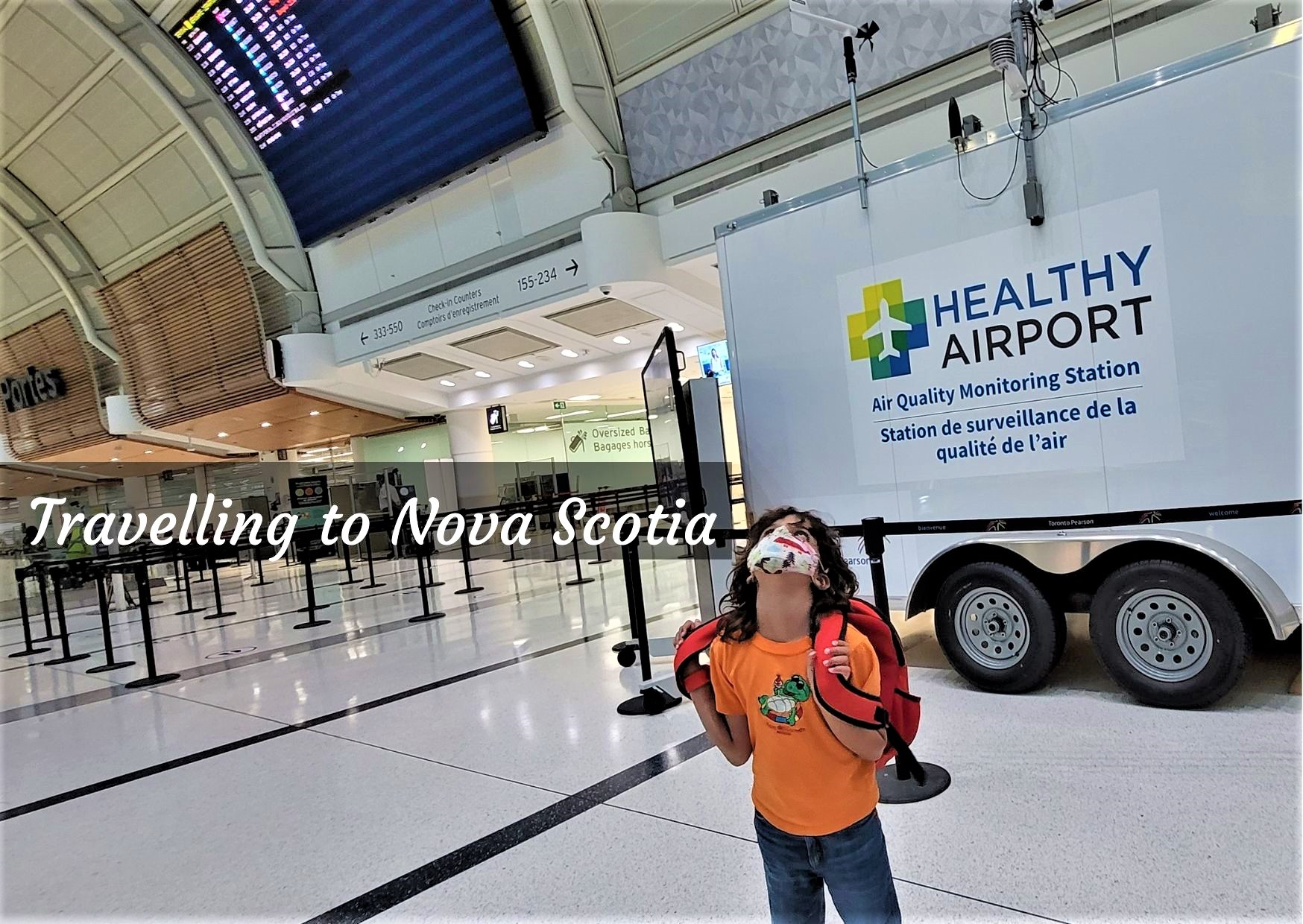 Everyone who travels from outside Atlantic Canada (including if you're travelling through Nova Scotia to another destination) needs to completing the Safe Check-in Form, prior to landing. This includes most travellers who are exempt from self-isolation. We received a notice of approval within an hour of applying.
Although we did not need to apply for an exception, given our reason for travel, I will highlight this. People from outside Atlantic Canada can request a compassionate exception to enter Nova Scotia without the self-isolation requirement for an end-of-life visit, attending a funeral or service (like a burial or celebration of life) or taking an exam.
As you may know the federal government no longer requires international travellers who are approved for entry to quarantine if they are fully vaccinated at least 14 days before arriving in Canada. Fully vaccinated travellers arriving by air are also no longer required to stay at a government-authorized hotel. Travellers must still meet other mandatory federal requirements including pre- and on-arrival testing. Same holds true for vaccinated travellers from outside of Canada entering Nova Scotia. Please note that there is no change for anyone else (such as unvaccinated visitors) entering Canada. They must quarantine at their point of entry until they get a negative test result. Then they can enter Nova Scotia and complete the rest of their 14-day quarantine. A second negative test is required to end quarantine.
Please remember that even if you're exempt, you need to follow public health measures while you're in Nova Scotia, including following social distancing guidelines, watching for COVID-19 symptoms and self-isolating if you start to feel sick.
Flying During the Pandemic – Interprovincial Travel with Kids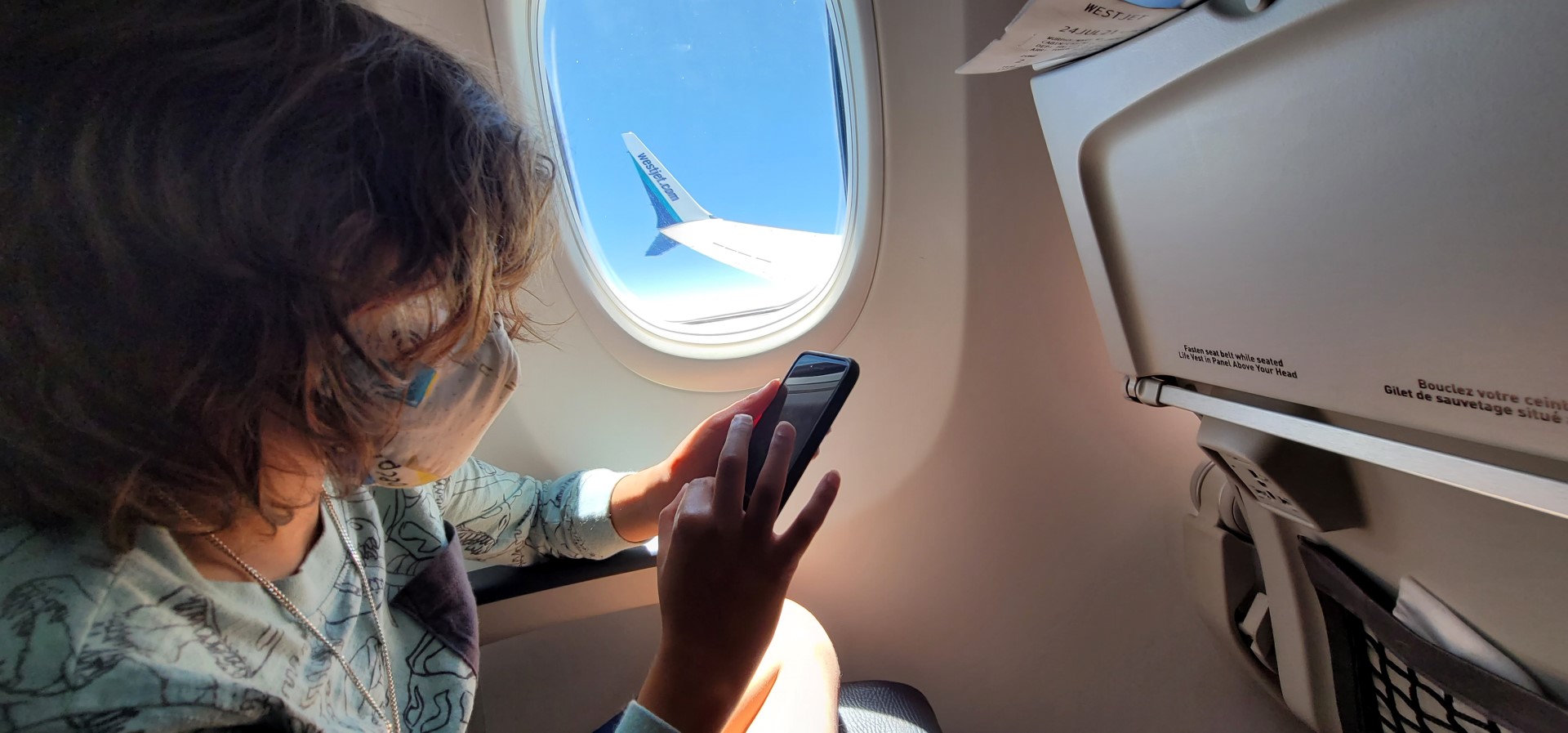 In December we flew with Air Canada and I shared our experience of flying in Canada during the pandemic (in detail I might add!). This time we flew West Jet as it was the earliest option for us. More flight routes have since opened up to Nova Scotia in the past few weeks but when we were travelling there were huge layovers for those looking to land in Cape Breton. Even with this flight we had an 18 hour layover on the way to Cape Breton and we booked ourselves 2 nights at the Alt Hotel at Halifax Stanfield International Airport because we arrived at 1 a.m. and didn't depart until 7:30 p.m. Luckily for us, our return journey from Sydney Nova Scotia to Toronto only required a one hour layover.
The Toronto Pearson airport was busier than it was in December but there was still plenty of space to to distance at the gate. Mind you, it took us 2 hours from baggage drop and through security to arrive at the gate. At which point boarding was already in process. Let's also mention that in our flustered state we left our hand luggage at security (or the gate or the convenience store whilst purchasing contact lens solution) and did not realize that until we landed in Halifax. For those who may encounter a similar situation, know that Pearson's security is stellar and the lost and found team responded to my online submission within 12 hours. They not only found my hand luggage but was happy to send it to my end destination (at my own cost of course) had I wished to do so. In my case, I purchased a few items to tie me over and I was able to pick my hand luggage on my return the following week and they held it safely for me at no cost.
As always we kept our masks on from the time we left home until we got to the hotel. The only exception was at the gate where they ask adults to pull down the mask to match your face to your ID. Children do not need to do this. At all three airports they did this (Halifax, Sydney and Toronto) so I think it's pretty standard. All airports had the water fountains closed off but the bottle refill stations are now open!!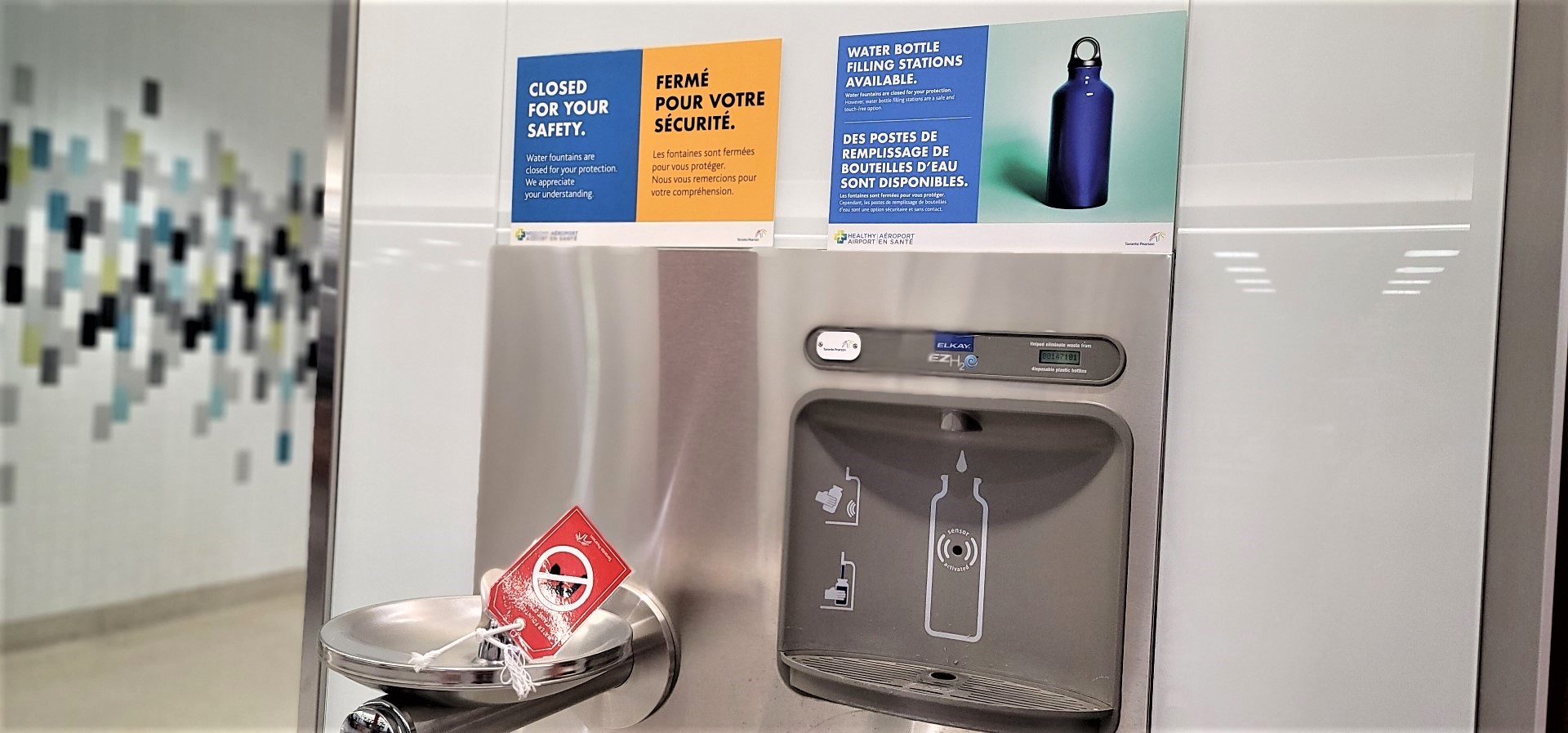 West Jet welcomed guests by offering sanitizing wipes which was a nice touch. As a reminder Air Canada had a full safety kit in December with water, biscuit, wipes, masks and gloves. On board the experience was mostly uneventful in the best way possible and yes, they still serve you drinks and pretzels! Similar to our Air Canada experience in December, our West Jet flights weren't busy and we were able to have the row to ourselves except for the return Halifax to Toronto leg. That flight is always busy but we took solace in knowing that we're seated next to strangers who are also returning from a province with under 5 cases in total (at least during the week we were visiting). The Nova Scotia travel rules in place are certainly working when it comes to helping them maintain their low covid numbers.
Airports are opening up and even smaller ones have some shopping and dining options (though as we learned the hard way, the opening hours may not be in line with our travel hours). Once we landed into Halifax (even at 1 a.m.) we grabbed our bags and then met with an officer who looked at our file number from the Safe Check in online form we had filled earlier in the day. They did not ask for further proof as we had uploaded our proof of vaccine during the online submission. We were then cleared and told we could take a voluntary covid test. Since we're extra cautious during these times we opted to do it and it took us about an additional 20 minutes to submit our information to another person and then administer the test ourselves in a dedicated testing area. To be honest, I'm not sure we even did the test properly but they do provide all the instructions and tools. We received our negative results in 24 hours via email.
Travel Tips to Keep in Mind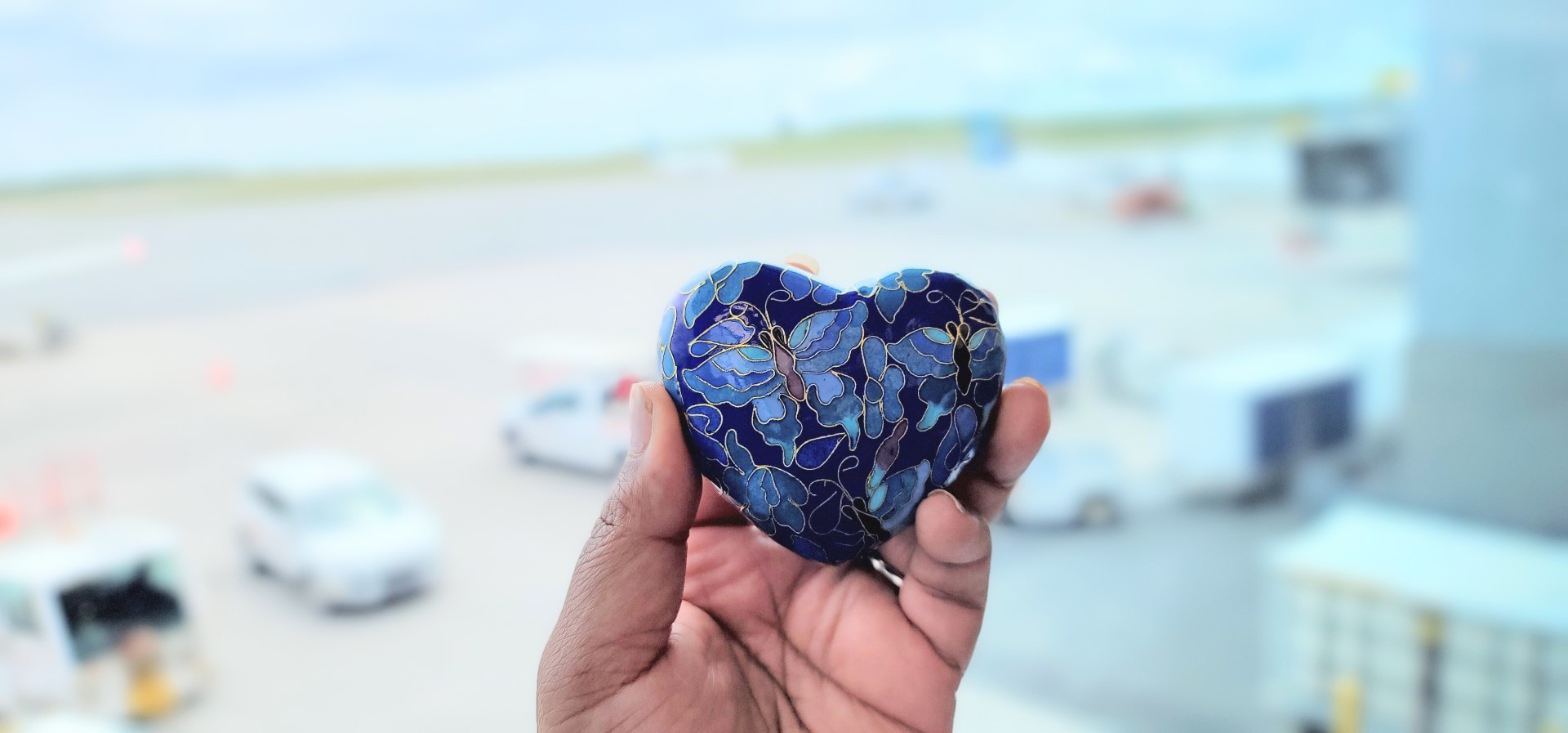 I shared these tips back in December and will share them again because they were the ones I kept in mind as we rushed through the airports and security
Please monitor your health and avoid exposing others if you think you are exhibiting any symptoms for the COVID-19 virus
Chat with your kids about expectations on what the travel day may look like (for us it entailed informing them that we won't be removing our masks for the entire journey)
Bring an empty water bottle so you can refill at the stations
Follow all the rules in place at your destinations
Download the COVID alert app
Be as contactless as possible : boarding passes on your phone and self-check in areas are helpful
Leave the air vents on-board open (bring a sweater if you get cold) because it ensures better air circulation
Carry disinfectant wipes and liquid sanitizer with you so you can easily wipe down surfaces and hands
Be patient and kind towards those who you meet, everyone is doing their best during these times
Jump in the shower the moment you arrive at your destination
Nova Scotia is a beautiful province with plenty of space to distance and many activities that are naturally COVID safe. If you're looking for summer travel inspiration, here's some things to do in Sydney, Nova Scotia. No matter where you travel to, be sure to check the rules in place as we did the Nova Scotia travel rules prior to departure.