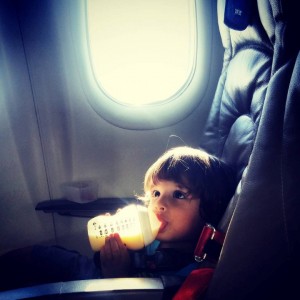 We JUST returned from a four night trip to Washington D.C where we spent two nights in Alexandria, Virginia and two nights in downtown Washington, D.C. We're a bit tired after an early morning flight but nothing a quick nap won't solve! While we can't wait to share our explorations and discoveries of #MurphysDoDC with you, today I wanted to quickly share our best plane experience to date. Not only did we travel with two kids under the age of 4 but we also traveled with two kids who did not cry or whine on either flight!  That has to be a miracle, right?
We definitely had lady luck on our side as we left Toronto on Thursday afternoon. A quick Uber ride got us to the airport with plenty of time to check in and since the new tunnel was open we took that for the first time. It definitely speeds things up and Little Monkey loved running through the loooooong tunnel. The place was quite empty and spacious and I was very surprised by how many security guards were on hand to guide us between the entrance and the tunnel. There's a lift you need to take and even there, there's over 8 on offer which means that there's rarely ever going to be a line up. All that said, the tunnel saves time but I did miss out the fun experience of taking a ferry over. The ferry definitely escalates the holiday element when we used to ride the ferry each way and so…I'll be fighting the hubs to win the ferry vs. tunnel battle in the future!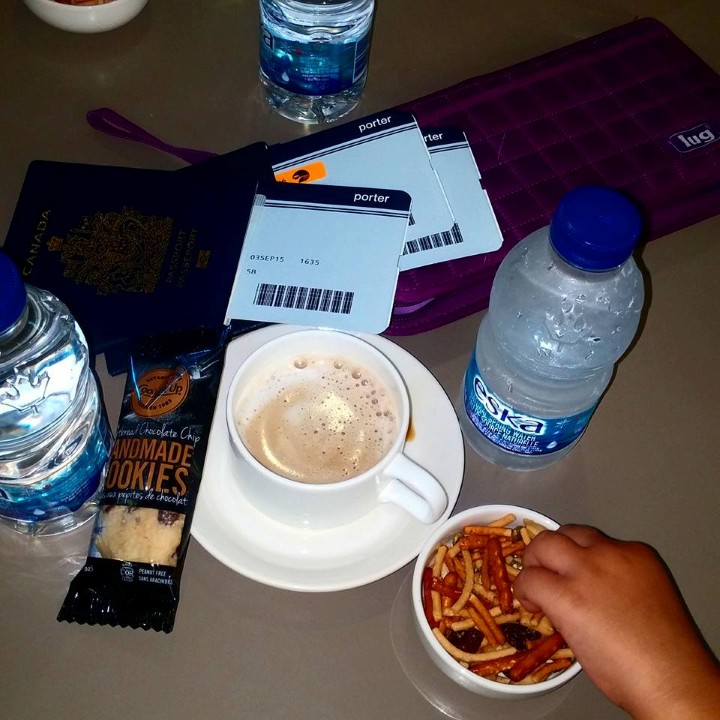 Check-in as always was smooth and the lounge was busy yet a table was easy to find. The almonds were replaced with a mixture similar to ones we eat in South Asia and the delicious cookies were still there. I still love the lattes here and ensure I grab two cups before every departure!
Boarding, folding the ginormous double stroller and getting seated was all a breeze. Having learned our lesson we split the kids up as we lucked out with an empty seat by the hubs. Baby Boy was strapped in the CARES safety harness and he and the hubs enjoyed the on-board snacks and chatted for the one and a half our flight. Little Monkey and I also enjoyed ourselves without any screams or tantrums. She even took a nap and noshed on the seaweed I brought along with us. Snacks, juice and milk are what I carry in my purse these days! A cooler stocked with drinks and an ice pack got through security both ways.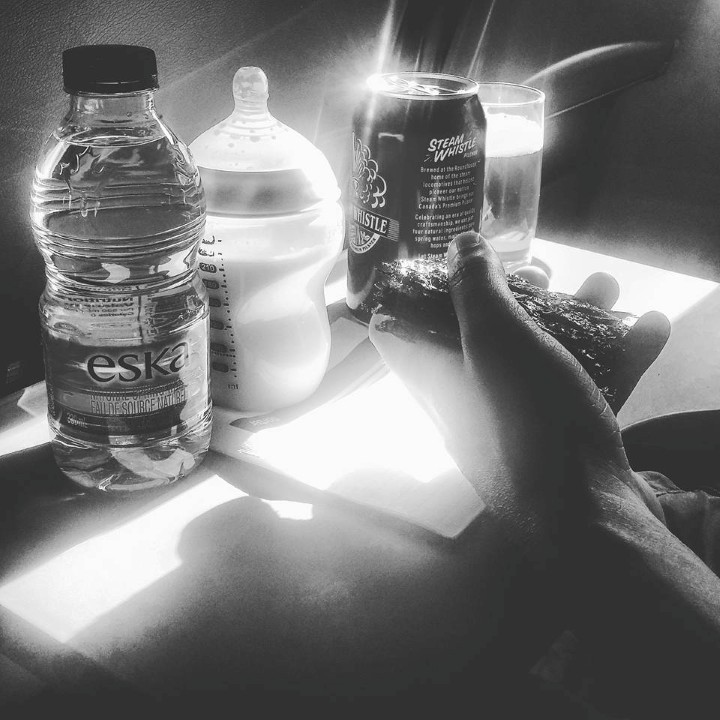 Everyone told us that the Dulles airport wasn't the best but it wasn't busy when we landed, there was free WiFi and the drive to Alexandria only cost us $80 with tax.Since we grabbed our Porter tickets during a seat sale, we still saved a fair bit using this route. I really enjoyed our arrival into the airport as it was all seamless with a double stroller and wheeling a hand luggage. There is a small train you take as soon as you disembark the flight and this takes you to immigration and baggage claim. The highlight for us was that the cab companies have access to car seats! Right before you get outside for the taxi line, you can find a rep who will assign car seats to the driver. This was a free service too! Dulles definitely wins in my books for this one!
Our return journey from downtown Washington to Dulles airport cost us about $120 in a UBER black car  (they have the family UBER options there so we got one car seat). At the very last minute we decided that we should arrive at the airport two hours before our flight and we're so glad we did! Dulles departures were a bit of a nightmare with long lines at check-in and even longer lines at security. Add in a train, a couple lifts and let's just say….we got to the gate with a minute to spare! PHEW! If you're flying out of Dulles give yourself plenty of time and don't use the Toronto timing as a benchmark. Also if you're travelling with liquids like we were, be prepared to open everything. I sadly had to open a tetra pack of milk which was a total waste as neither kid really wanted to drink milk at that time!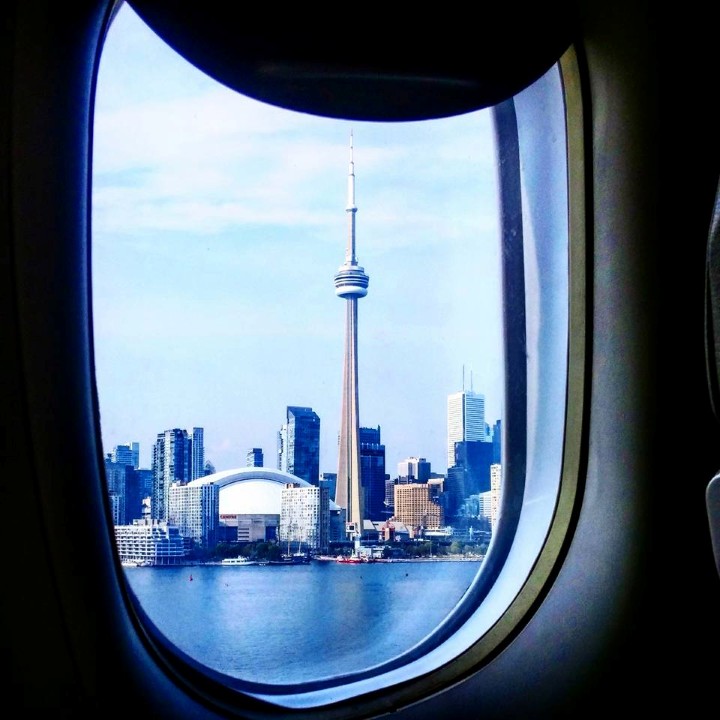 It was a busy flight on the return so I had Baby Boy on my lap the whole time. He had just woken up from a nap as we prepped for take-off so he was slightly cranky but silent. He soon started smiling at everyone and bouncy on my lap while Little Monkey watched Mulan on her tablet and played with her princesses. Given that it was a 10 a.m. flight and that we had woken up at 7 a.m. with just 4 hours of sleep, I brought some bagel sandwiches on board which we devoured. Sadly no Steamwhistle on board that early in the morning, but we did enjoy the complimentary ESKA water.
Our Porter flight from Toronto to Dulles wins for best plane ride ever and I'm still in disbelief on how well behaved the kids were! Gate checking the double stroller was no issue at all and even though it had some oil spills (nothing a quick run in the washing machine won't solve) on the return journey, our stroller was returned in good condition.  Short haul day time flights are definitely the best option for us at this stage and so I'm already exploring fall travels on Porter. I love how we can explore cities so easily from downtown Toronto thanks to the Billy Bishop airport. Where should we go to next?