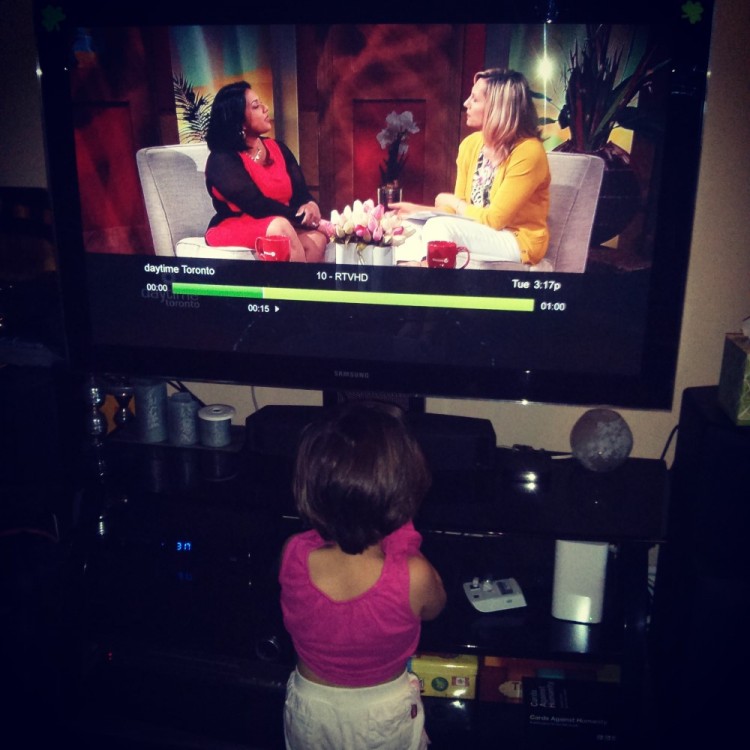 Last week I was invited to appear on Rogers Daytime Toronto as a guest and while you may recall my previous audience and makeover stints, this was a first for me. I've worked behind the scenes and put clients in front of national viewers but this was my first go at it. You'd think I'd prep for this auspicious occasion but short of chatting with a very knowledgeable friend, I did not much else. I had set two goals for myself from the blogging front and a tv appearance was – so goal CHECK!
A week prior to my appearance I had sent through some photos of  the Little Monkey at some of our favourite restaurants and I was going in to chat about some of our Toronto faves. On arrival we're greeted with a smile, coffee and water and the chance to mingle with the other guests on the show. As soon as I got in I was sent to make up and having my make up done is always a bit daunting. As always I feel like the colours look too bold and there isn't enough foundation , but I've come to learn that it's best to leave this task to the experts because I look much better at the end of it. Here's a first – I rocked BRIGHT RED lips this time around! Post Make Up I was wired up and that was quite tricky. Wearing a dress may not have been a smart idea. Once mic-ed up I then sat around and chatted with the other guests before Val, the host, came and individually chatted with us. This is when you quickly go over your topics and speaking points. Luckily we quickly realized that we had different talking points and got on the same page! Phew!
As I write this, I haven't watched the segment yet, but plan to do so in a few minutes so that I can film the clip and that's what you will see below. Sadly there's no online version I could pull from and requesting a DVD would take a few days. So here's the slightly bootleg version of clip!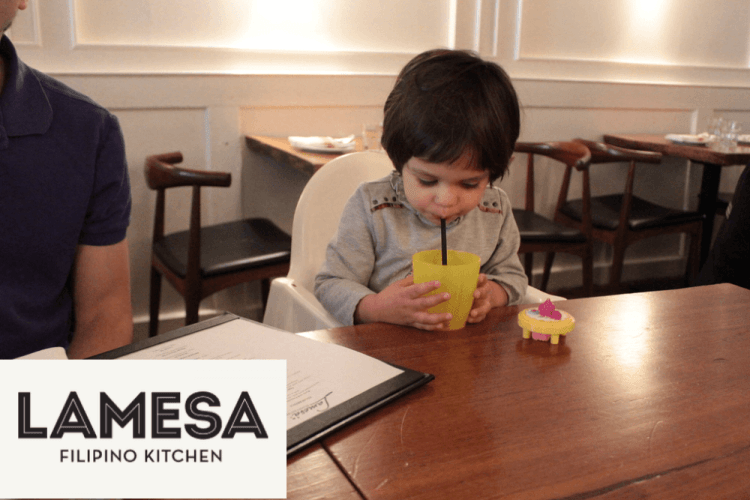 Eeeks! The camera adds 100 pounds right? Hah. My speaking points are good but as I say.. I do much better on radio than tv. I've come out with some tips though…I'm wearing pants next time because positioning on some of the couches are tricky, luckily they didn't show any risque angles! In hindsight… I could use more foundation. Of course I am my own worst judge. I'm taking these as lessons learned. Especially because I like to think my speaking part was fairly good – we only missed ONE restaurant mention and that was by far the kid friendliest! DOH. Lamesa! Luckily this was all just me sharing our personal faves and not sponsored content! PHEW!