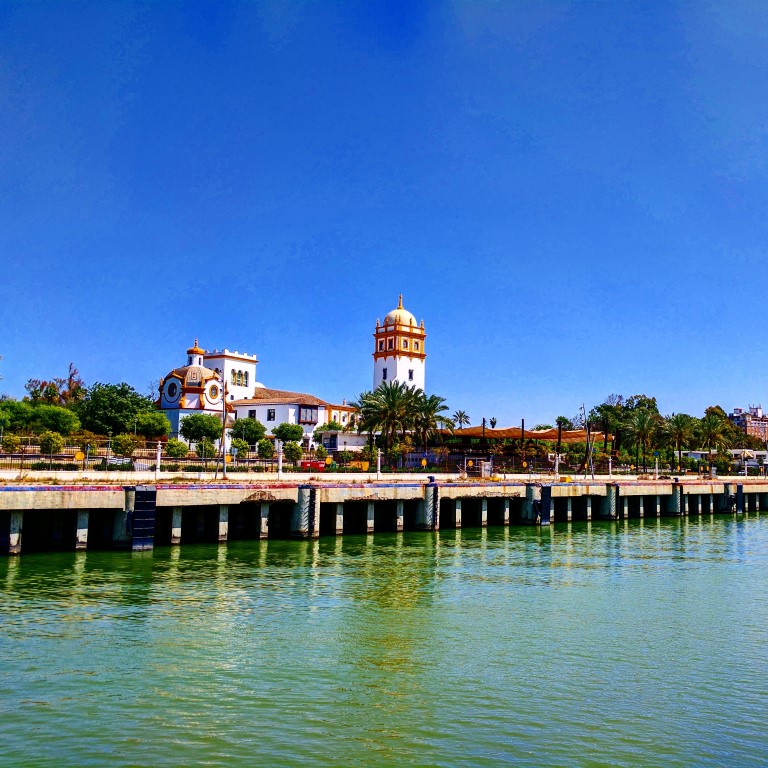 We arrived in Seville after a four hour drive from Granada and the city's traffic greeted us with a welcome familiarity. It's true, we are city people who truly loved the hustle and bustle of Seville. It's a small but happening city we wished we hung around longer for. If you're  a city loving family like we are and enjoy walking everywhere, dining late into the night and hoping to bars between attractions, Seville is a spot you'd love.
Our HomeExchange was centrally located and our host was absolutely lovely. She helped the hubs find a parking spot ( a serious award is needed for that parallel parking job he did!) and ensured that we were settled in before she left her home in our care. The kids loved hanging in the hammock and relaxing on her terrace, especially after a long hot day of exploring Seville. I was surprised by how hot Seville was in April and dread to think about the temperatures in the summer. Seville is said to be the warmest city in Continental Europe and has the hottest summers in the area after Cordoba.
We were only there for three nights so we sadly couldn't do everything we wanted to and definitely didn't get to eat and drink all that was on our list, but we did manage to see quite a few things thanks to the CitySightseeing Hop on Hop Off bus tour. The bus was busy but we managed to get on at each of our stops and even found a bus with a covered upper deck. As you know, we're huge fans of these hop on hop off tours as they give us a quick overview of the city and also transports us to the far away spots. It was way too hot for a walking tour (which was a free offering with the bus tour) so the bus was our best option. The Cruceros en Sevilla river cruise was also an entertaining one for the kids and gave us the chance to rest as we spotted iconic structures such as the Tower of Gold – Torre del Oro, Maestranza Bullring and Triana Bridge. We had our double stroller with us for our Seville adventures and had no issues storing it away at the spots we visited.
Little Monkey was not please when we decided to leave the Casa de la Ciencia and Planetarium and had quite the epic meltdown. Seville was also lacking splashable fountains (something she and her toy ponnies loved playing in during our visit to Granada), but it made up for it with the amazing gardens and public spaces. Maria Luisas's Park and the Plaza de España were favourites. The kids found playgrounds and parks to run through. We also spotted a Church at nearly every corner and I couldn't help but poke my nose through each and every one, much to the family's dismay! We couldn't time it for sunset but the view from the Metropol Parasol (or "Las Setas" as the locals refer to it at, meaning "Mushrooms") was fab. While it was a great spot for a family photoshoot but Plaza de España was my favourite for pictures. It was so hot the day we visited the mushrooms that we actually (shocker) refused the free glass of wine that accompanies the entrance ticket and got bottles of water instead (juice was not an option but pop and beer was – go figure!)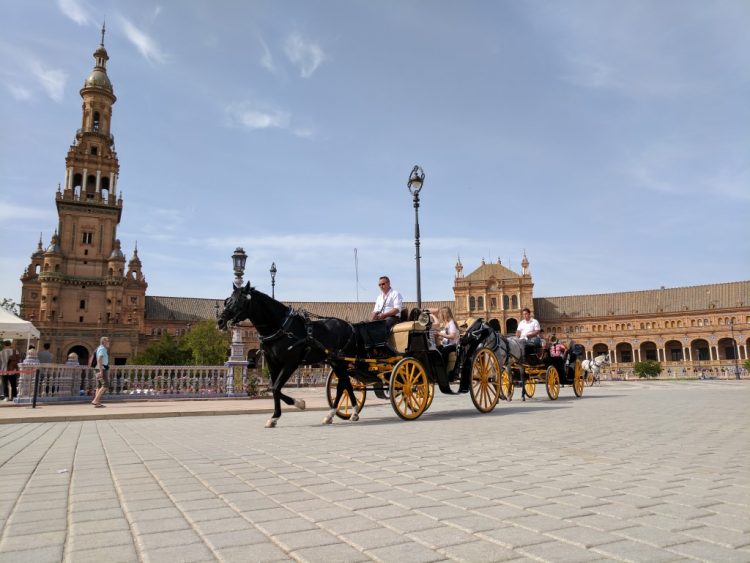 Seville is a great home base if you're travelling through Spain and if we have the chance to visit again, we'd totally jump at it. There's many alleyways, bars and restaurants that we left unexplored and the people were very friendly. If you're looking for more inspiration the Visit Seville website not only has plenty of suggestions but they also have a neat app which makes navigating the city a bit easier. Here's the two spots we discovered to eat in Seville!