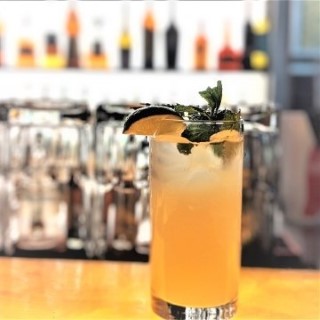 When was the last time you woke up and decided on a whim that you didn't really want to do what was on the agenda for the day? Being a parent, it's very rare that you can abandon your responsibilities and decide to be spontaneous. And yet, that's exactly what happened to me. I woke up one Saturday morning and realized that I didn't really want to go skating or hang with the kids or Chris. Instead, I wanted to do something different but I didn't know what. Now, I would have usually still gone skating and then figured out what to do in the evening so I could balance out my desires and still ensure I fulfilled my parenting duties. Not that day though. I was annoyed at Chris (don't worry all is back to normal) and decided that I'd just take a day off. Did I feel guilty? Slightly. But I made it happen and I was glad I did. I usually plan well ahead for my nights out and then prep everything ahead of time so this all did feel a bit strange initially but now that I look back, it was perfect!
Chris had gone out the night before so I gave him the task of taking the kids skating so I could stay at home and I didn't even bother packing snacks and milk in their bags. He's a parent and he figured it out of course. Eventually. Luckily Nathan Philips Square has hot chocolate available for purchase and the kids know they can easily get him into a McDonalds.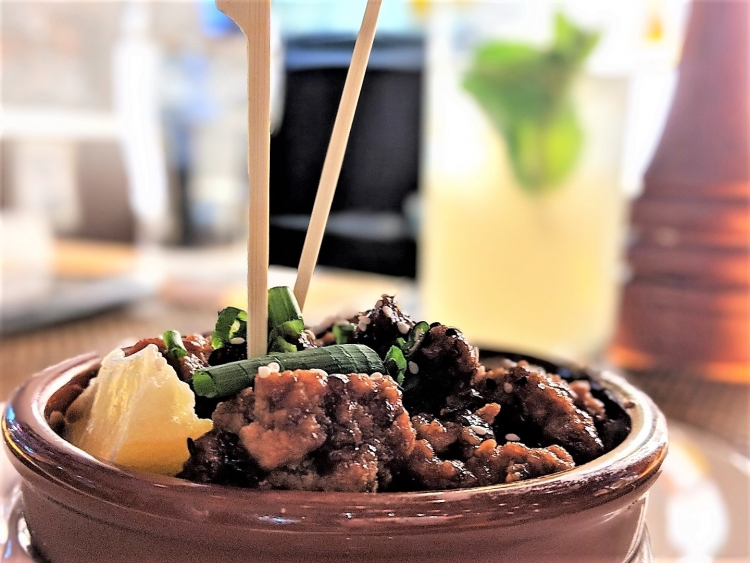 While they were gone I got my boot camp AB challenge done and then reached out to some friends to see what they were up to. As things turned out, before Chris and the kids could come back from their skating session, I was out of the house. A friend came over and we started our evening with nibbles and a drink at Pickle Barrel. I had forgotten how good their burgers were and some of their appetizers were pretty darn good too. While I don't enjoying dining at chain restaurants, I do enjoy popping in for a quick drink and appy because they have great deals. Our visit reminded me of that!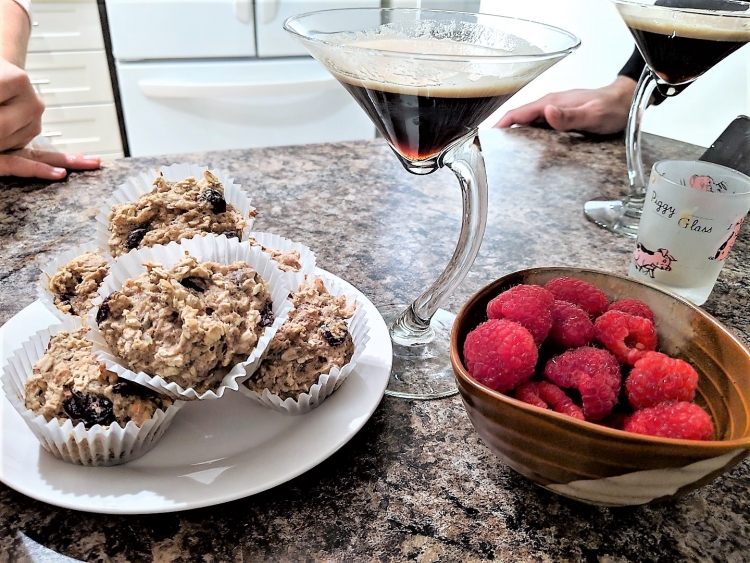 Next up we visited another friend in the neighbourhood and not only did she mix up some delicious Espresso Martinis but also had a few snacks on hand to fuel us for the show we were going to attend. I woke up that morning not knowing what I wanted to do and going with the flow scored me an invite from The Mom Rant to watch the Djuki Mala perform at the Lawrence Centre for the Arts. I had not heard about this high energy dance troupe but they sounded fun and since I had lived in Australia for 6 months, I knew it would bring back some memories.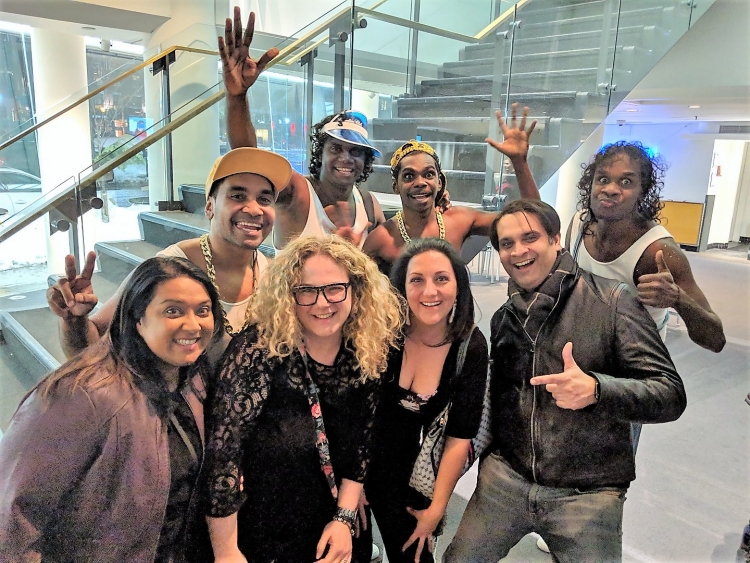 I'm glad I accepted her invitation because the show had us smiling, laughing and dancing. Their work reflects the juxtapositions they see in contemporary Yolngu culture, and offers a rare and insightful view into Aboriginal Australia. Through their dance and the video clips, the 4 guys educated us about their way of life and shared heart warming stories about their community and the power of dance. Their facial expressions and dance moves combined with the foot stomping tunes definitely lifted my spirits. We then decided to enjoy a night cap at C'est What (one of Chris' favourite craft beer bars) before calling it a night. Overall, a fun and spontaneous night out in Toronto.
Listen, I know that we don't always have the perfect opportunities to just take an impromptu day off from our parenting responsibilities but sometimes we just have to make things happen. Had I not reached out to friends, I would not have ended up doing the things I did. I was fortunate that there were a few friends who were also looking for things to do and that's not always the case. Trust me, I know. It wasn't okay to just up and leave Chris to deal with the home front but he was more than capable of handling it and while I tend to pre-plan my moms' nights out in Toronto, this time I was very spontaneous and took the mini break I desired (and hopefully deserved). Doesn't make me a bad parent. It makes me an aware one. Sure beats being grumpy at home and getting irked by the little things.
Today's galentine's day so I want to toast all the gals in my life who reach out and keep me sane. Tomorrow's Valentine's Day and we celebrate Chris' birthday and Family Day over the weekend. I'm getting ready for a whack load of family celebrations and we hope to sneak a celebratory night out without the kids as my folks are in town as well.
I hope this serves as a reminder to ensure that you take the time to do the things that fuel you and not place them in the back burner like you might usually do.