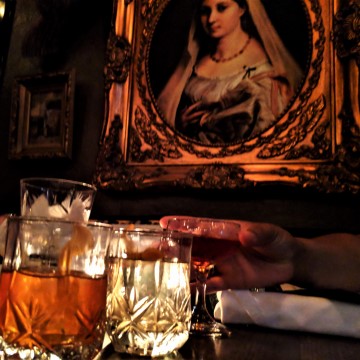 I have fond memories of my girls nights out in Toronto but it had been a good while since I went out on one. I often head out for drinks or a quick dinner with a few girls but definitely not a PROPER girls night out so, I made it happen! A mom's night out version if you will! I know the bar scene in Toronto pretty well but was clueless on where to visit on a girls night out in downtown Toronto and started doing my research. A true girls night out has to have the 3 D's – drinks, dinner and dancing. For me at least. I definitely missed one crucial stop but my night out with a few girls was just what was needed!
With Chris away for game night and his mom being in town, it was the perfect opportunity to gather some girls and explore. It also sounded like the perfect way to kick off my last week as a 37 year old! Impromptu plans are always a challenge (especially for moms who need to figure out child minding duties) and I had a few last minute cancellations (which always tends to happen). In the end, it worked out that I had 4 gals who were up for a night out in Toronto. Three of them are moms and we had our token kid free friend as well!
Girls Night Out : Where to go in Toronto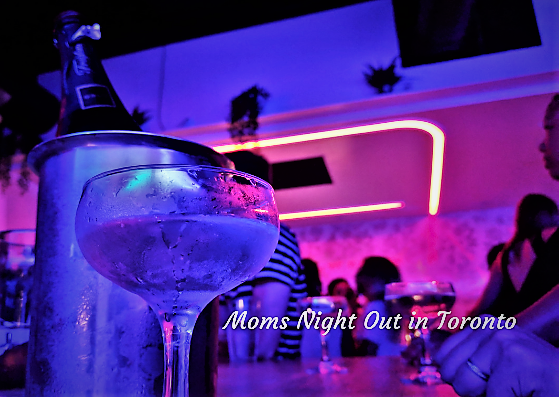 For me, a traditional girls night out will start with pre-dinner drinks at a cute bar. The drinks need to be REALLY good. At the first stop, I'm all about the craft cocktails and maybe a few good nibbles. Next up is dinner OR a bar that serves great tapas style options with a decent cocktail or wine list. Then I would want post dinner drinks, ideally with a view or really good tunes. If they have awesome desserts, even better! Finally, a true GNO has to end with some dancing at a lounge (we're too old for club – right?).
We started our night out at Weslodge. A spot that has been one of my favourite bars in Toronto for a number of years (I even took Little Monkey and my parents there many moons ago). The decor will remind you of a modern saloon and touches of leather and wood will have you thinking you're in the wild west. On this visit the paintings really caught our eye as well! I know that I will always have a solid cocktail here and the dishes are fab too. The chef always offers a mix of classic dishes with a touch of fancy and I always struggle on narrowing down what I want to eat during each visit. My friend MamaAsh and I shared the Foie Gras and Waffles dish and were licking our fingers because the waffles also blueberries, truffles, creme fraiche and maple syrup. Getting a manhattan here is always my go to because they make them SO well! When in doubt, always ask the bartender to surprise you with a cocktail and I bet you'll love it!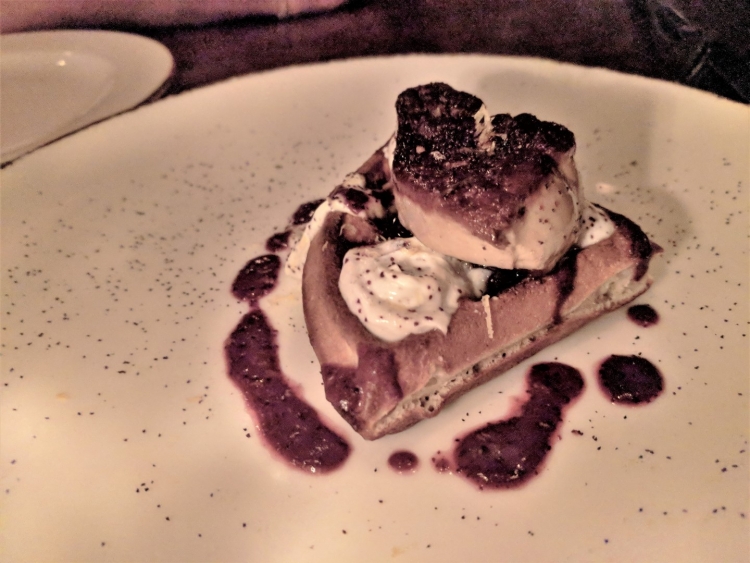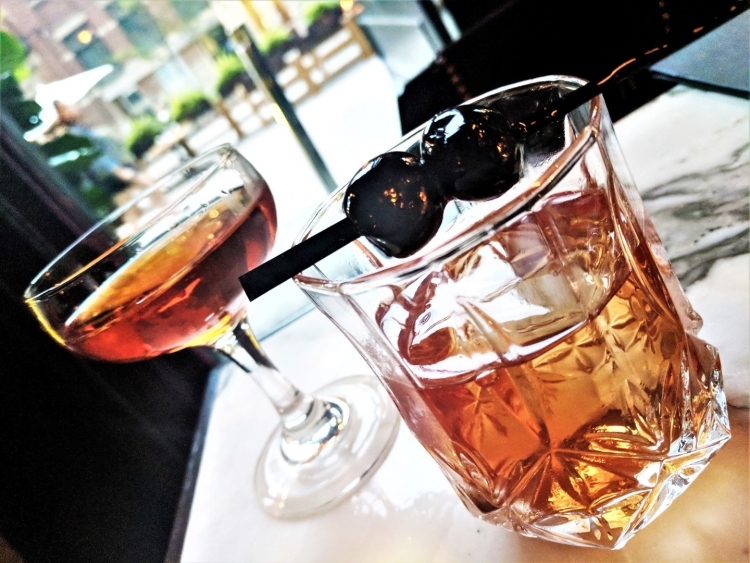 Next up we visited a newly opened bar in Chinatown. As we climbed up the red lit stairs to Big Trouble Bar we were curious as to what we'd discover and felt like we were on a movie set depicting a bar in east Asia. As we stepped into the room we noticed that the tunes were loud but spot on with some R&B and hip hop from the early 2000's. Drinks are cheap here and well made. Nothing overly complicated as far as their cocktail list goes but there are drinks infused with Asian fruits and the menu features a variety of tapas style dishes that were perfect for our group. We managed to snag a booth and enjoyed watching the rain outside our window overlooking Spadina Street as we sipped on our cocktails served in ceramic mugs and licked our plates clean. Get the Bang Bang Shrimp and a bottle of Baijiu to share!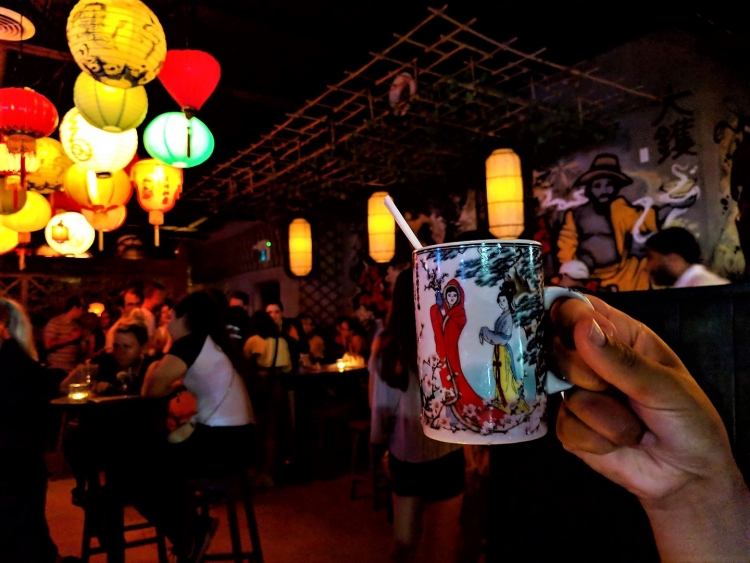 Since we were near Kensignton and none of us had visited the ever so popular Cold Tea Bar, we decided to venture towards this rather hidden bar in downtown Toronto. We found the mall and walked down to the bar. Given the rain, the patio was closed (this was the main reason many love Cold Tea Bar) but we found a table and ordered a bottle of Prosecco and the most amazing alfajores with miso ice cream I've ever had! The clock had struck 1 a.m. by now and we were starting to lose a few of our ladies so we decided to omit the lounge and chill at Cold Tea Bar with a cocktail. The cocktails here are truly stellar, just like at Weslodge.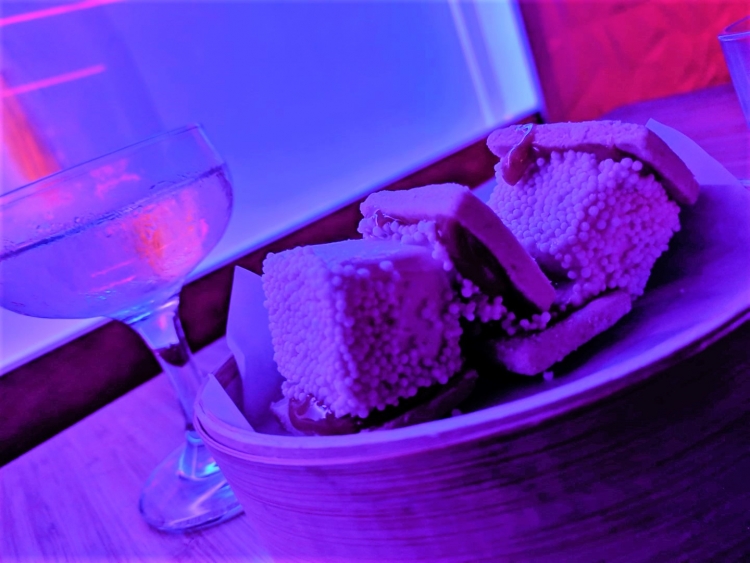 I crawled into my bed around 2:00 a.m. and was thankful that we'd taken it relatively easy that night because we had a busy Sunday ahead and no hangovers were welcomed!
Best Stops for a Mom's Night out in Toronto 
If you're looking for some ideas for a girls night out  in Toronto (or a moms night out in Toronto), I thought I'd offer some other ideas. The spots I listed above are all absolutely fabulous and two of them were new discoveries for all of us. It's always fun to have a mix of reliable options with a few new ones, don't you think?
Drinks : If you're looking for the best drinks in Toronto, the following are solid options : Wesloge, Cloak Bar, Bar Raval, Rush Lane, Pretty Ugly, and for a spot with a view you'll want to visit the Lavelle, Broadview Hotel, Kost or Canoe.
Dinner : I think this one really depends on what you're looking for. We have a full list of the best eats in Toronto broken down by cuisine but for a girl's night out I may opt for tapas style meals or spots with a great vibe and so these are some restaurants to think about. Colette, Kasa Moto, Barsa Taberna, Pinky's Ca Phe, and Miss Things  (on some weekend you might be able to dance the night away after dinner at Miss Things if they are hosting events in the Coconut Room).
Dancing : This one we all tend to struggle with because everyone has a different taste in music and what's hot one weekend might not be so hot in a couple weeks. I prefer the energy of a lounge versus a proper night club and so do most of my friends (luckily!). The best resource for what's happening in downtown Toronto for a night of dancing, check out Club Crawlers. It will list the various Djs, bands, music genres and specials happening at the various downtown Toronto clubs.  As for my faves, 2 Cats, Lula Lounge, Stones Place,   have been some of my go to spots (that are still open!) but I hear great things about Uniun if you're looking for a nightclub. IF you want something a bit different, check out the Shameful Tiki Room for stellar cocktails, a tiki bar vibe and some good tunes (one of my favourite spots in the city).
If you have other suggestions I should include here for a girls' night out in downtown Toronto, let me know!