It's a rare occasion that finds us out on a date night during our travels but that's exactly what happened on our recent trip to Los Angeles. We were visiting some friends and their nanny graciously agreed to looking after Baby Boy and the Little Monkey (in addition to my friend's daughter) which meant that us adults were able to hit up a fancy meal without any spit cloths or milk bottles joining us. Tar & Roses came highly recommended by foodies I know and my friends are regulars here … so  off we went!
On entering you are immediately greeted by the warm rustic decor with a lot of wooden details. I'm not sure if they sell any of the products featured at the front but there was a wall of jars and cans that looked pretty tempting. Given that it was was Grammy weekend we were grateful to secure a same day reservation at this hot spot. It was a late reservation (10 p.m. as I recall) but that worked well for us as it gave us enough time to deal with the kids and get them in their PJs!
Tar & Roses offers tapas style fusion cuisine with a few larger plates on offer as well. This may sound like any other restaurant but what sets them apart is that each of their dishes passes through a wood-burning oven. It was oak the day we visited and every dish we ordered was in touch with this oak wood.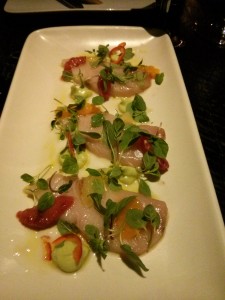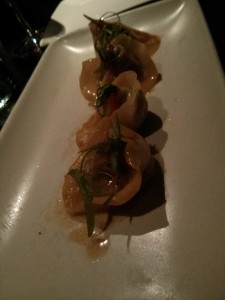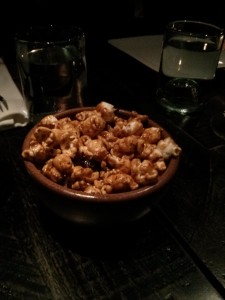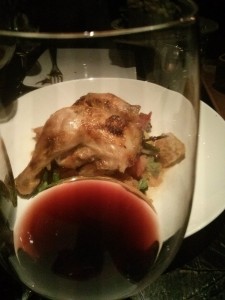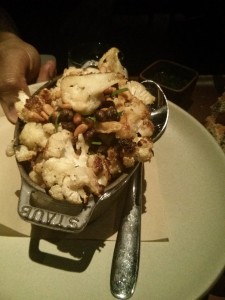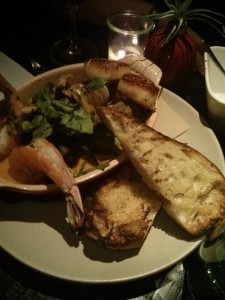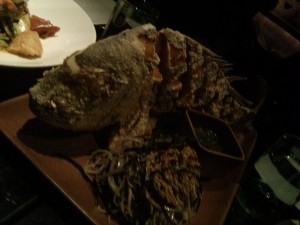 Highlights of the meal included the popcorn which had bacon, chili and salt. Perfect snack!
I was also very eager to try their bone marrow and it was well worth the wait. The creamy marrow was accompanied by an onion marmalade and sour dough bread. Eat it by the spoonful.
I could have had about two dishes of the braised lamb belly and the mint apple chutney (but don't worry.. I didn't).
The  Yellow Crudo was divine – fresh with a lovely citrus finish.
The star of the show was the whole fried snapper which was ofcourse a show stopper. Every time a whole fish arrives it's quite a special fare. The outer skin was crispy with a batter or sorts and I thought it would taste very fishy but it was not. Plenty of fresh, fluffy flesh that four of the five of us dug into with glee.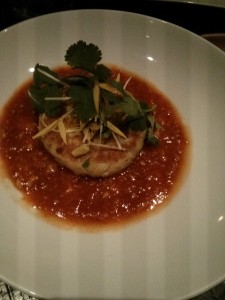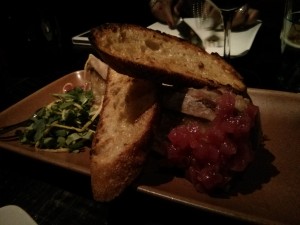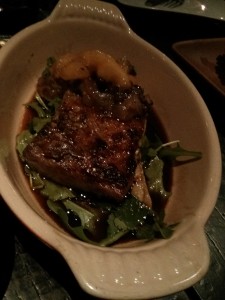 The meal truly was lavish, satisfying and decadent. No diets on the table that day! However the main attraction was the chance for us adults to chill and catch up. It was the first time we had left the kids with a non family member (or extremely close friend) and yet neither the hubs nor I were worried. My friend on the other hand wanted to check in but don't worry… I don't think she actually made any calls.
If you ever get the chance try Tar & Roses' suppers which requires a week's notice….get to it! The wood fired goat is particularly eye catching (for me atleast!)
Yes the Little Monkey was awake when we got home at 1 a.m. She's good like that you see!