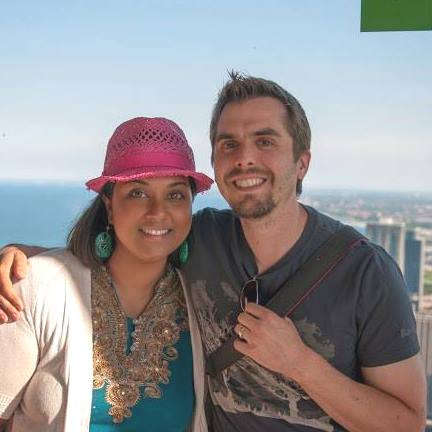 6 years ago, I was bored at home because Little Monkey, 3 weeks-old at the time, was sleeping and I was TV-ed out. My brother convinced me I should start a blog and within the hour he had me up and running with EVERYTHING I needed. That is how this little blog was born. Out of sheer boredom those first few weeks with a newborn. I know it's not a tale you hear about early motherhood but some of us lead very busy lives and were used to being on the go. 24-7. Sitting idle during naps wasn't something I was used to.
I fumbled my way through those early months but writing here and hatching plans to meet up with friends kept me sane and entertained. Some of you have been reading our stories since I hit publish on this piece 6 YEARS AGO!!!. You followed me as I figured out this mommy gig and you laughed and cried along with me. You were there through my second pregnancy and through those teething blues. Heck, you're still with me as we continue to struggle with diapers! THANK YOU! Some of you even welcomed Chris when he started sharing his stories.
Others have joined us half ways through once Baby Boy joined us and others are probably here for the first time today. No matter when you joined us on this parenthood journey of ours, we want to say THANK YOU! You guys keep us motivated as we try to figure out how to maintain all those things we loved and enjoyed prior to having kids. It's only a matter of time before Little Monkey starts writing her own posts and hopefully you'll welcome her antics when she does!
Happy Friday everyone!!!